AT&T was the first wireless network to carry the iPhone, and they've retained a huge customer base of die-hard iPhone fans ever since. They're certainly in the premium carrier category, offering fast download speeds, reliable service, and high prices. During my time at Apple, I can't remember working with anyone who wanted to switch.
If you're an AT&T customer on a family plan, and especially if you use a lot of data, I'd like to encourage you to check out my comparison of the major carriers' current wireless family plans. For heavy data users, AT&T is far and away the most expensive carrier, and families that switch to Sprint could save over $1000 a year. For families that use less data, AT&T's prices are a lot more competitive.
My first priority is to help people solve problems with their iPhones and other devices, but I may receive compensation when you click on some of the links to products or services you'll find on this website. To learn more, check out my full 
advertising disclosure
.
AT&T's Best Phone And Plan Deals Of 2016
Best AT&T Deals On Plans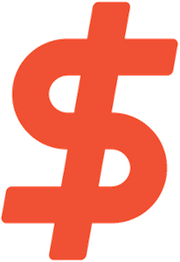 AT&T Thinks You, Your Spouse, and Your Children Can Be Bought For $650 Each
Get This Deal
on AT&T's website
You know your loyalty can't be purchased. I know your loyalty can't be purchased. So who does AT&T think they are? Do they think we'll just up and leave our wireless carriers for a measly $650 in credits per line, which adds up to $3250 in credits for a family of five?
The truth is that right now, the carriers are willing to shell out a lot of money to get you into a contract, and that means there are some great deals out there for people who are willing to jump ship.
I know you're not going to let a mere $3000 dollars decide your fate. Wait, where are you going?
Best AT&T Deals For Apple Lovers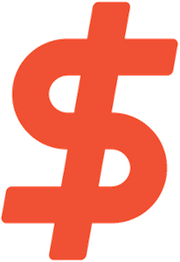 Brand New iPhones Every Year And An iPad Mini 2 For $99
Get This Deal
on AT&T's website
AT&T knows what parents want: The latest iPhones to store more pictures of their kids, and a way to keep them nice and quiet.
For a limited time, if you sign up for AT&T's NEXT plan (which lets you get a new iPhone every year), AT&T will sell you an iPad Mini 2 for $99, which you can hand off to the children whenever you need some "me time". Bear in mind that the iPad Mini 2 is very, very smashable, so if you have young children, you may also want to pick up a case.
Bonus: If your kids are well-behaved, you can keep the iPad for yourself.
Best AT&T Deals For Apple Leavers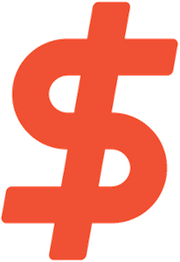 LG G5 4U
Get This Deal
on AT&T's website
The LG G5, while although its name is an obvious attempt to leverage the everlasting brand power of Apple's Power Mac G5 of yesteryear, is a feature-ridden phone available at a limited price for a good time.
OK, so maybe it isn't G5 copycat. But it has a removable battery (I can hear the oohs and aahs) and an extra-special Daylight Mode so that unlike the other, vampiric smartphones on the market, it doesn't disintegrate when the sun comes out. And it runs on batteries, not blood. (Did I mention the battery is removable?!?)
For $22.97 a month, $0 down, and free shipping, this is a pretty good deal for a pretty good phone. If we had to give it a star rating, we'd give it pretty good stars.
*In reality, LG's Daylight Mode has nothing to do with vampires.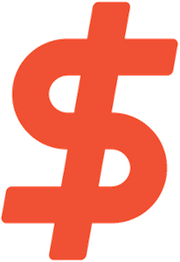 Samsung Galaxy Note7: Free Today, Pay Tomorrow*
Get This Deal
on AT&T's website
If you're thinking about jumping ship, it's better to do it with the toilet-resistent (excuse me, water-resistant) Samsung Note7 than the water-abhorrent iPhone.
*You can get the Galaxy Note7 for $0 down, which isn't quite the same as getting it for free, but you can pretend it is. Until the bill arrives. But it's still not a bad deal.
One of the main reasons people switch to Android is that they like the idea of being able to stick a micro-SD card in their phones to increase its storage. And it's true with the Galaxy Note7: You can stick an SD card in this phone to save your selfies.
Best AT&T Prepaid Phone Deals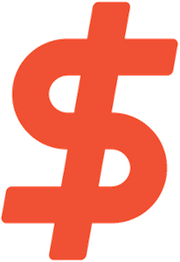 A Prepaid iPhone 5s For $199, No Contract? Yup.
Get This Deal
on AT&T's website
The iPhone 5S is still a great phone. In fact, it's a lot like the new iPhone SE—at least it's the same size. It has a lot of the same features too, including Touch ID.
Apparently, AT&T got a little too excited and purchased so many of these phones that they're willing to part with them for $199, as long as you buy $45 of airtime too.
So it's more like an iPhone 5s plus airtime for $244, but that's still a good deal. It's a great way to pick up an iPhone on a prepaid plan.
This is a limited time offer and
expires on October 6, 2016
, so make sure to
grab it on AT&T's website
before then.
Best AT&T Deals On Accessories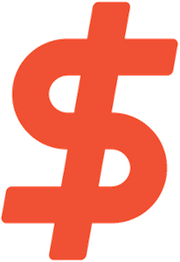 Impulsive Accessory Shoppers, Here's Your Chance!
Get This Deal
on AT&T's website
AT&T has one-upped the old saying, "Two heads are better than one" by offering 20% off accessories—as long as you buy three. If you've lost your Bluetooth headset and are too lazy to look under the seat, you need a new car charger, and your iPhone case has lost its luster, here's your chance to kill three birds with one stone. It's the tried and true "Buy 3 For The Price Of 2.4" deal, and who can resist that?
Final Thoughts About AT&T
I don't know why—and maybe my experience isn't the norm—but AT&T users are loyal. Verizon has lowered their prices significantly over the last two years, and I think we'll see more of a shift if the price gap stays as wide as it currently is. Verizon and Sprint are also offering great deals for people who switch, and they're definitely worth a look.
Whether you're already an AT&T customer or you're looking to make a switch, I hope you've found a great deal on this list on a new cell phone or wireless plan, and I'd like to hear your thoughts about AT&T in the comments section below.
Thanks for reading, and remember to Payette Forward,
David P.