Verizon is one of the largest carriers in the United States, and they offer top-of-the-line coverage at a premium price point—but their prices have gone down in recent years. My parents, who are longtime Verizon customers, recently began saving around $50 / month just by switching their old plan to the new "Verizon Plan".
During my time at Apple, I rarely heard anyone complain about Verizon's network or coverage. When I did hear complaints, they were about Verizon's high prices (which they've lowered since then, but they're still not cheap) or their customer service.
Verizon has a whopping 107 million wireless subscribers and 1700 retail stores in the United States. They also claim to have the largest 4G LTE network, but if there isn't coverage at your house, it really doesn't matter, so take a look at a coverage map before you decide to switch carriers.
Verizon always has a slew of deals available—some good, some not so good. I've combed through their current offers to present a hand-picked list of the best Verizon deals on phones and plans in 2016.
My first priority is to help people solve problems with their iPhones and other devices, but I may receive compensation when you click on some of the links to products or services you'll find on this website. To learn more, check out my full 
advertising disclosure
.
The Best Verizon Deals On Plans And Phones In 2016
Best Verizon Deals On Plans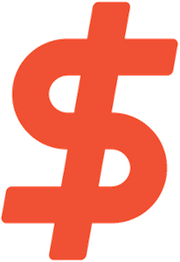 Ironically, Verizon Rewarding People For Not Talking To Each Other
Get This Deal
on Verizon's website
Verizon, in clear recognition that the anti-social smartphone user demographic remains largely untapped, is now waiving the activation fee and upgrade fee for any device you purchase online.
This offer also applies to anyone who doesn't like standing in line at the Verizon store.
Best Verizon Deals For Apple Lovers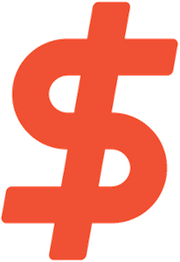 Verizon Enters Comedy Business, Offers iPhone 6 Plus For A Great Price
Get This Deal
on Verizon's website
Before we get to the joke, it's true – Verizon is offering the iPhone 6 Plus for $0 down and $27.08 / month, and they're waving the activation fee—if you buy it online. But what really surprised me about this deal isn't the price—it's Verizon's keen sense of humor.
If you look at this iPhone's specifications on Verizon's website, they say that—get ready to laugh—the iPhone's battery will last 16 days on standby! And that it has a 24-hour usage battery life! Funny stuff, Verizon—you really had me going there.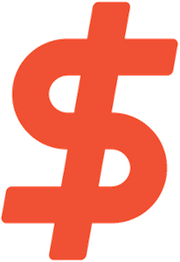 Verizon Shamelessly Waiving Activation Fee To Anyone Who Buys Its 4-Inch iPhone SE
Get This Deal
on Verizon's website
Life ain't what it used to be for the 4″ iPhone. Remember when you thought your boyfriend's 3.5″ iPhone 4s was huge? But then you saw the 4″ iPhone 5s and thought, "Finally! An iPhone size I can enjoy!"
But now it's happening again. Left and right, you see your girlfriends playing with 4.7″ and 5.5″ iPhone 6s and 6s pluses, and suddenly your iPhone 5s doesn't feel so big in your hand.
Well, Verizon's willing to pay $160 to prove it's not the size that matters, it's what's inside. If you have an iPhone 5s, Verizon will give you $160 when you trade up to the iPhone SE. And you can do the whole process online, so nobody has to know.
Best Verizon Deals For Apple Leavers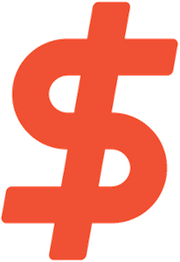 LG G5 BOGO 4U
Get This Deal
on Verizon's website
What kinds of products come to mind when you hear, "Buy one, get one free"? Convenience store cookies? Toothbrushes? High-end smartphones? Yes, yes, and double yes!
Double your coverage, double your fun with two LG G5s for the price of one. And, if you buy them online, you don't even have to pay the activation fee.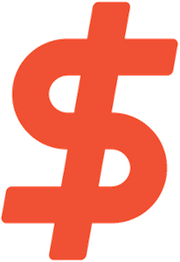 The Best Deal In The Galaxy On The Galaxy S7 And S7 Edge
Get This Deal
on Verizon's website
Right now, if you buy one Samsung Galaxy S7 or Galaxy S7 Edge, Verizon will give you a second Galaxy for free. And if you buy it online, Verizon will waive the activation fee.
Here's how it works: You pay for both phones up front, and then Verizon will mail you a check via intergalactic post, which explains why it will take 8 to 10 weeks to arrive on your doorstep—as long as it's not intercepted by Romulans.
Yes, Star Trek dorks, I know that Romulus is in the Alpha Quadrant of the Milky Way Galaxy, and therefore it is very unlikely that the rebate check will be intercepted on the way to your doorstep—unless the Tal Shiar gets in the way.
Best Verizon Deals On Pre-Owned Phones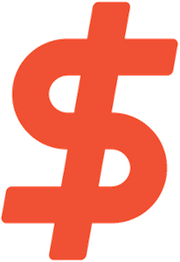 Rescue Smartphones Available For Only $15 / Month
Get This Deal
on Verizon's website
For less than fifty cents a day, you too can be the proud owner of a perfectly good, pre-owned smartphone that desperately needs your love. These smartphones are looking for an owner like you—a gentle soul with enough love in your heart to see past a scuff or two and appreciate the fully-functional, factory-certified components on the inside.
At less than $15 / month for 24 months and 0% APR on the device payment, how can you say no to smartphones like these?
Best Verizon Prepaid Phone Deals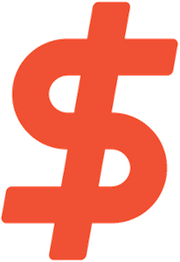 Switch To A Prepaid Smartphone Plan For $45 A Month
Get This Deal
on Verizon's website
Contracts shmontracts. You're a free spirit. You don't like "signatures" or "bathing". And you don't pay for cell phone service when some "corporation" sends you a bill.
Yes, you've been in a contract before—and you're making that mistake again. Last year, you tried to pay your bill with fresh-picked berries and a hemp satchel, which you thought was more than a fair trade. And the employees in the Verizon Store kicked you out and told you to "put on some clothes".
Yes, a prepaid plan is the plan for you. And you need a smartphone. How else are you going to keep up with Jack on The Young and the Restless?
Best Verizon Deals On Accessories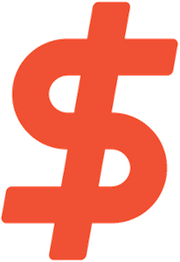 Bluetooth Speaker Holds Breath Underwater For 30 Minutes, Plays Music Too
Get This Deal
on Verizon's website
Last year, Johnny threw your iPhone into the pool after you said he couldn't have a third cookie. This year, you're prepared. Here's what to do:
Get a plate of cookies and set them near the pool.
Start blasting Justin Bieber tunes from your Ultimate Ears Roll Wireless Bluetooth Speaker that you got on sale for $69 instead of $99 and wait for children to arrive.
Start giving cookies to all the neighborhood kids except for Johnny.
When Johnny asks for a cookie, say, "No, you can't have a cookie because you threw my iPhone in the pool last year. I'm sorry, but I can't have you throwing my valuable electronics, like that Bluetooth speaker that happens to be positioned just out of my reach, into the pool."
Watch Johnny hurl your speaker into the pool.
Shout, "Jokes on you, you seven-year-old twerp!"
Remember that your Bluetooth speaker is only waterproof up to 3 feet.
Panic and dive into the pool with your iPhone in your pocket.
Vow to wipe that cookie-eating grin off Johnny's face – next year.
Final Thoughts About Verizon
I should mention that I'm a Verizon Wireless subscriber, but I'm not getting any kickbacks. My parents pay my phone bill, just like yours. (Please don't tell my parents if your parents don't pay your phone bill.)
Verizon isn't the only game in town. Don't forget to check out my list of the best AT&T deals and Sprint deals available too!
Overall, Verizon's new pricing structure makes their plans and phones worth a look—they're a good choice for people who want premium service at a lower price point than AT&T. If you'd like to weigh in, I'd like to hear your thoughts about Verizon in the comments section below.
Thanks for reading, and remember to Payette Forward,
David P.