If you're looking for the best Puls promo code in January 2019, you've come to the right place. Puls is a company that comes to you to repair your iPhone or Android smartphone, help you set up a wall mount for your television, and much more. Click the link in the box below and use the Puls coupon code to save on your service request!
Note: As of November 1, 2018, Puls no longer accepts coupon codes or promo codes on phone repairs.
Puls Coupon Code / Promo Code
We've teamed up with Puls to bring you this exclusive offer, available only to Payette Forward readers.
Click below to visit Puls and get your iPhone fixed today.
How Do I Use My Puls Coupon Code?
First, click the button in the box above to get started with your Puls repair. You'll be asked which type of device you'd like to have repaired.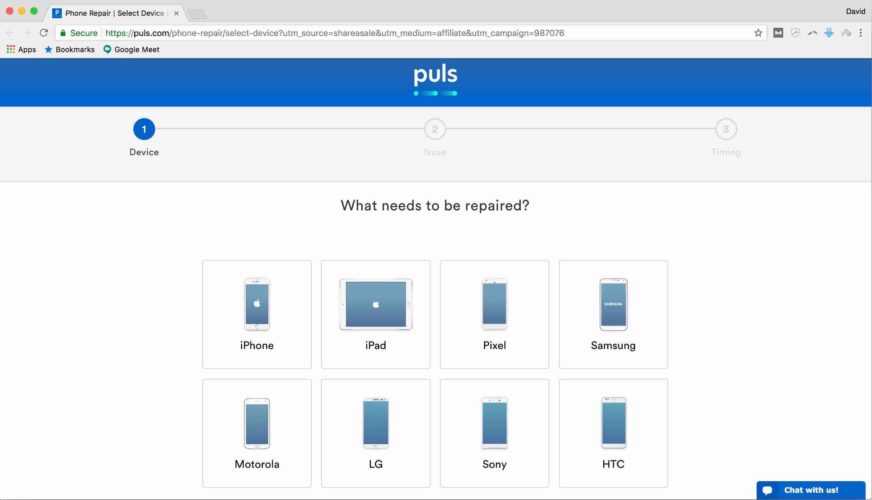 Then, select the model of the device you'd like to have repaired.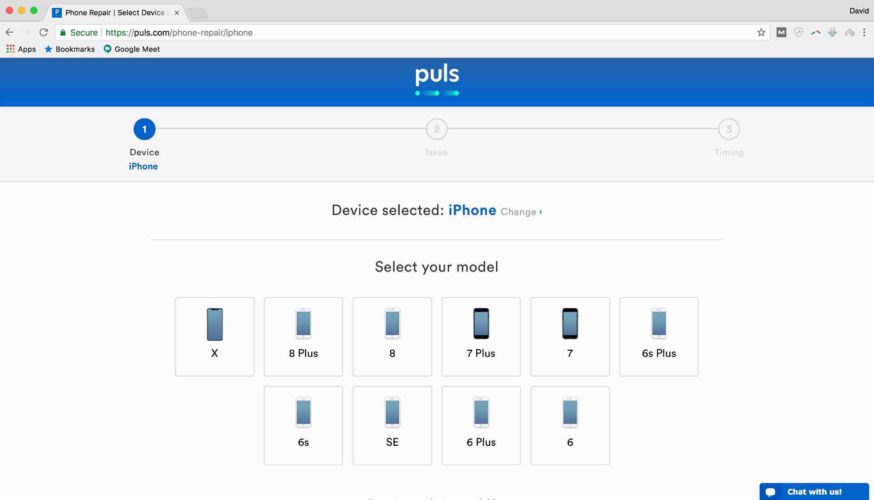 Next, enter your ZIP code to confirm that there's a Puls technician in your area. Puls repair services are available in many major cities across the United States. Once you've entered your ZIP code, click Continue.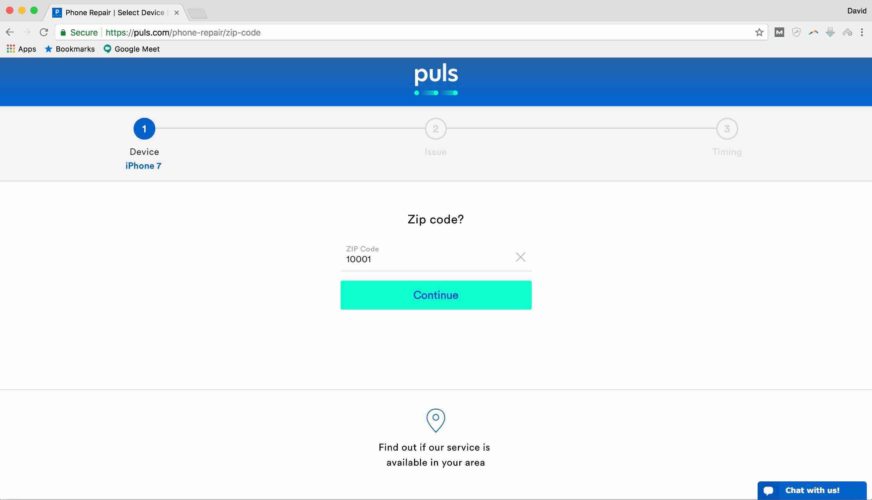 Once you've confirmed that there's a Puls technician near you, select the color of your device.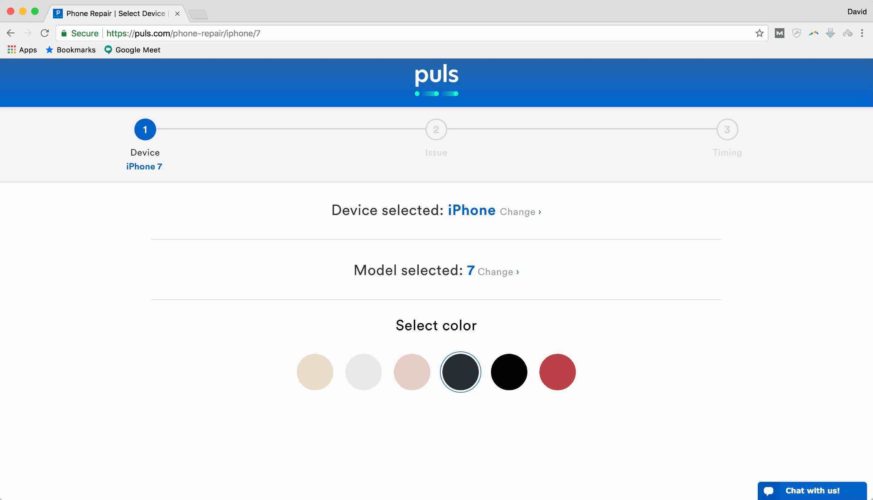 Next, select whether or not you want to have your device's screen repaired. If you want the screen repaired plus another repair, click Multiple Issues.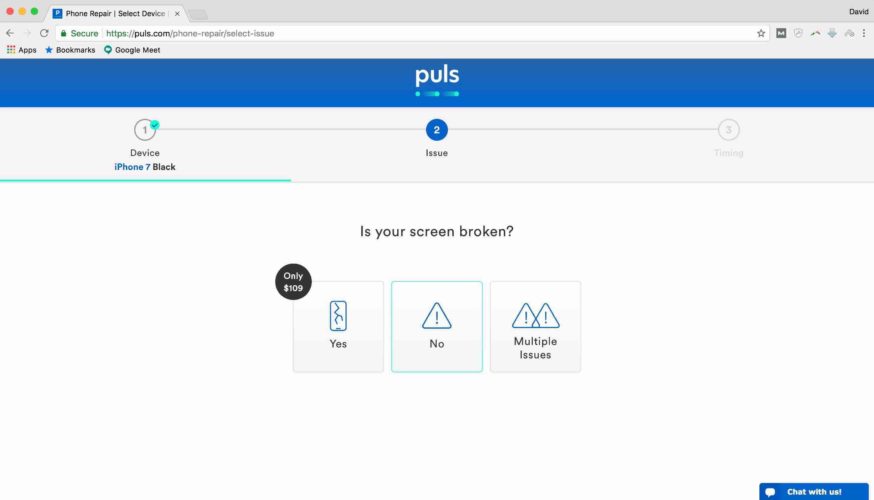 Now, select the other issues you'd like the Puls technician to repair. If you have additional comments about the repair you want performed, type them into Please Describe Your Issue box. When you've selected your repair or repairs, the price will appear in the box at the bottom of the screen. Click that box to continue.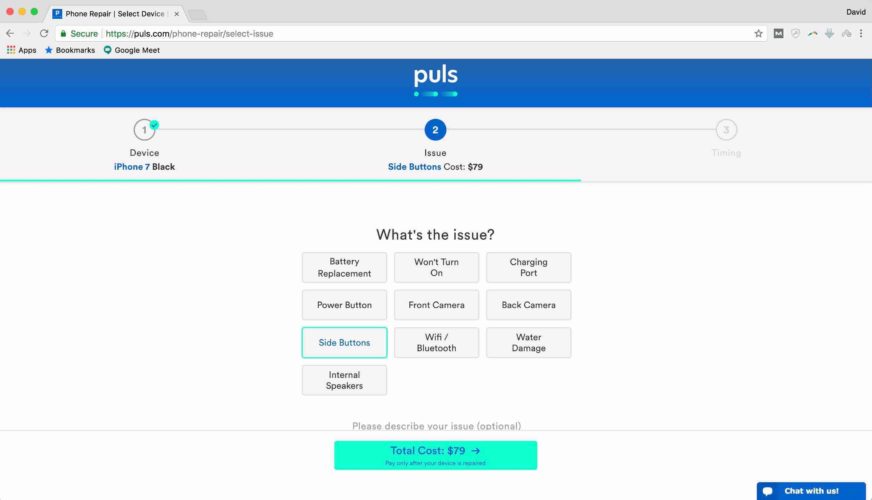 Now it's time to tell the Puls technician what time to meet you. Click the appointment slot that's best for you, then click Tell Us Where.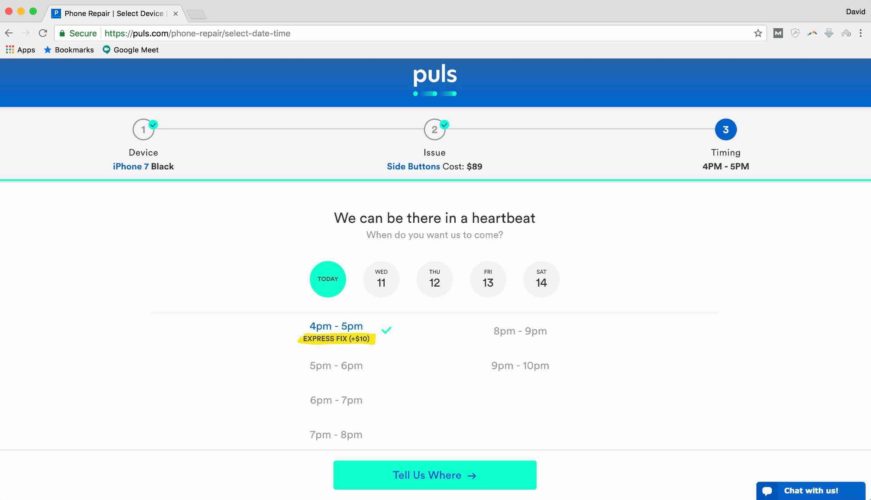 On this screen, enter your address and personal information so the Puls technician knows exactly where to meet you. At the bottom of the screen, you'll see a gray Have a coupon code? button — click that and type in the coupon code PF10ND18 — that's our exclusive Puls coupon code. Note: Puls has stopped offering coupon codes, but you'll still get the best deal by visiting them through our website!
When you click Apply, you may see a prompt that says "this voucher code was already used". This is completely normal!
If you clicked on the button in the Puls promo code box above, the coupon was automatically applied. You'll see that reflected in the price at checkout!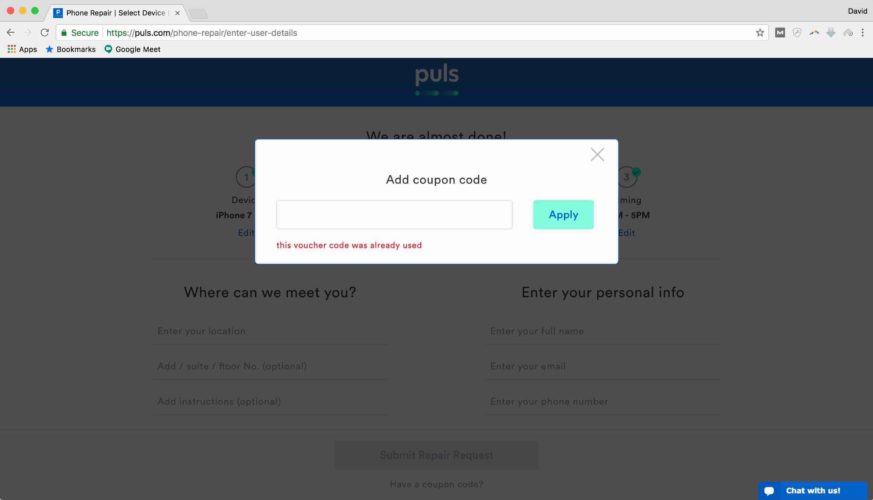 When you're ready to have your device repaired, click Submit Repair Request at the bottom of the screen. It's as simple as that!
Why Should I Choose Puls?
Puls is a great company that will meet you at your home or place of work so you don't have to take time out of your day to fix your cellphone or mount your TV. Best of all, Puls will send a certified technician who can meet you and complete your service request within an hour.
Puls can repair your iPhone, Android, or tablet as well as mount televisions and help you set up your smart home devices. Every repair comes with a lifetime warranty on the parts used to fix your iPhone, Android, or other device.
Save Time, Save Money
By choosing Puls and using our Puls coupon code, you'll be able to save lots of time and money while having your cellphone repaired or smart home set up. If you know someone who is in need of a repair, make sure to share this article with them! Leave us a comment down below to let us know what you think about Puls.
Thanks for reading,
David P. and David L.