8. Close Out Your Apps – The Real Way
One thing's for sure: Not all apps are created equal. In a perfect world, whenever you hit Home, your apps have a few seconds to enter a dormant mode in which they innocently sleep in memory until you open them again. Some apps have special access to the internet, are allowed to send notifications, or keep sound playing in the background, and this is absolutely OK unless an app stops playing nicely and begins to abuse its special privileges.
All your apps are like kids in a classroom.
The Android operating system is the teacher, and everything goes smoothly until one kid starts to misbehave. It's harder to control a classroom of 30 than a classroom of 10, and the more kids you have in a class, the more likely one is going to misbehave. When it comes to your phone or tablet, you're responsible for the teacher (the Android operating system), and I'm going to show you how to send those misbehaving kids (apps) out of your classroom to the principal's office (by closing out your apps).
I'm going to show you two ways to close out your apps, but before I do, I'd like to warn you about a pitfall most people don't know about: When you swipe apps out of the recent apps menu, this doesn't close out your apps at all, so it doesn't solve any problems – it just removes them from that list of recent apps.
The Easy Way To Close Out Your Apps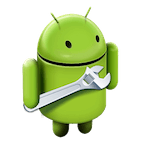 There's a great app that gives you a quick, simple way to close out all of your apps at once, and it's one that I recommended at the beginning of this article. If you haven't already, click here to download Super Task Killer Free from the Google Play Store.
After you've downloaded the app, open it up, select the apps that you'd like to close (by default they're all selected), and tap "Kill selected apps." That's it. This doesn't delete your apps – it just clears them from the application memory. The next time you open an app, it gets a fresh start, and (hopefully) it will behave the next time you use it. If you continue to have a problem with a specific app, it might be time to look for an alternative in the Google Play store, or read on…
Fortunately, there's a much simpler way to do this – just use Super Task Killer Free, the program that you installed in the beginning of this tutorial.
The "Official" Way To Close Out Your Apps
If you read your Android phone's manual, you'll find the officially way to close out your apps is built into Settings on your device. It's a long, drawn-out process – especially if you're closing more than one app. I did want to cover this method, however, because it's the one way to do it that's built into every device. Head to Settings -> Apps, select the app that you want to close, and tap Force stop. When it warns you about the possibility of causing the app to misbehave, tap OK anyway, because in most cases, closing out your apps actually fixes issues, and it definitely doesn't make anything worse. Repeat this process for as many apps as you'd like to close.
Wrapping It Up
There's no way to make your battery last forever, but I guarantee that if you make even some of these changes I've suggested, you will notice a significant improvement in battery life on your Android tablet or phone.
Have questions, comments, or tips of your own? Leave a comment below and I'll get back to you! Thanks to David P. (payetteforward) for asking me to write this article and giving me the chance to help people outside of my circle.
– John "Wiggums" Miller