You step off the train and start heading for work. You pull your iPhone out of your pocket to check your email and, just like magic, your iPhone slips out of your hand and onto the train platform. As you bend over to pick it up, you notice your iPhone's screen is shattered. The first thought that pops into your mind is, "Oh no! Where do I get my iPhone repaired near me?"
In this article, I will be showing you the best places to get your iPhone repaired. I'll tell you about the best local and mail-in iPhone repair options, so your phone will be as good as new in no time.
Please Note: Just because a company is featured in this article does not mean that I (the author) or Payette Forward endorses their services.
Before You Get Your iPhone Repaired
No matter where you choose to have your iPhone repaired, make sure to back up your iPhone to iTunes or iCloud first. All sorts of things can go wrong during the repair process, and while it can be easy to swap out a broken part for one that works, it's usually impossible (and always expensive) to retrieve data from a fried iPhone logic board. Whatever you do, back up your iPhone first.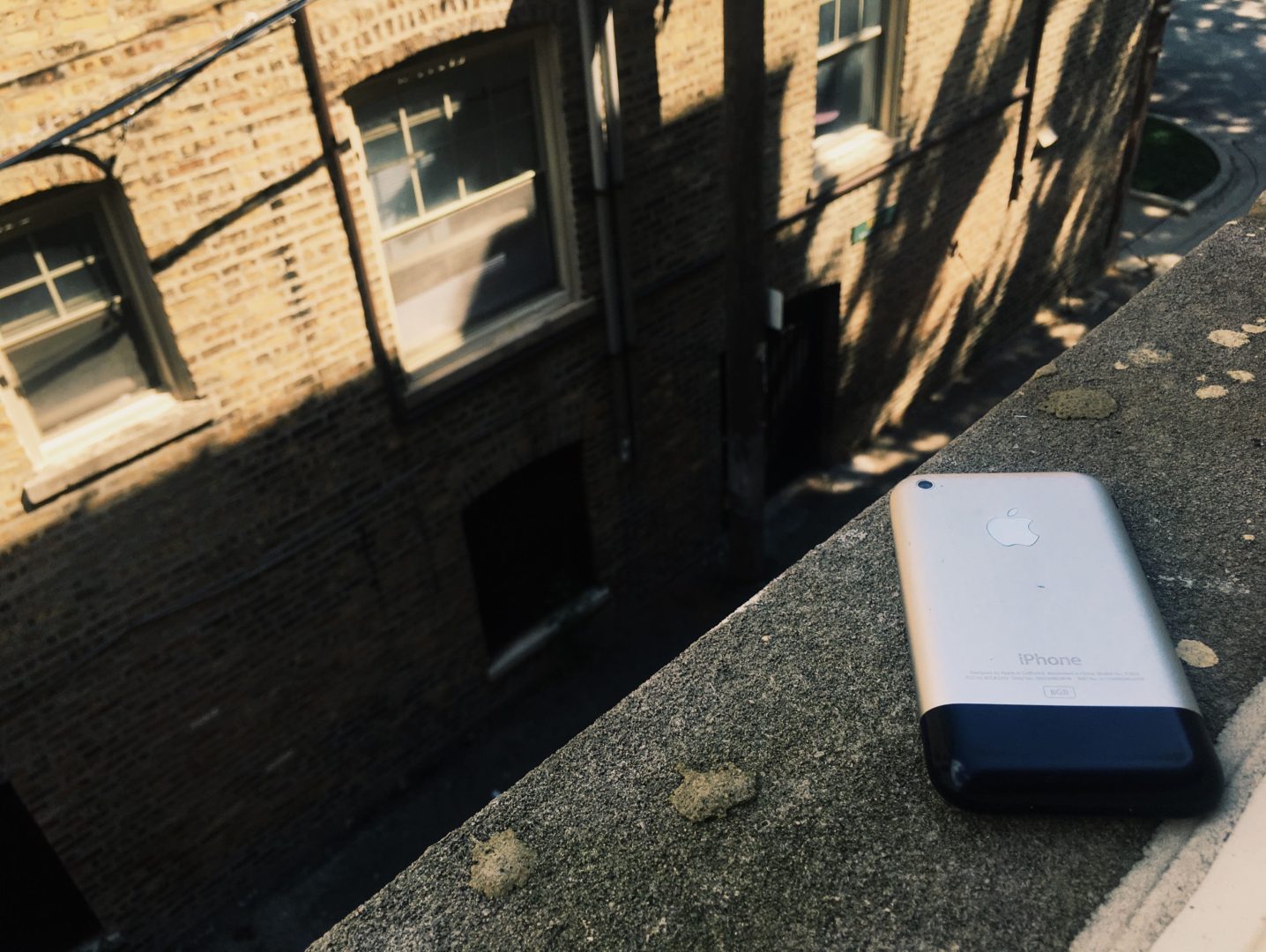 Your "Official" First Stop: The Apple Store
If you're accustomed to following the rules, you're supposed to stop by the Genius Bar at your local Apple Store whenever you have a problem with your iPhone.
Apple technicians (called Geniuses) at the Genius Bar will diagnose your iPhone for free and check your phone's AppleCare status to see if the repair is covered by warranty. If your device is out of warranty, Apple will offer to repair your iPhone for a fee — but there are exceptions.
When Won't Apple Repair My Phone?
If you've ever repaired your iPhone before at a 3rd-party store or replaced any part of your iPhone with a non-Apple part, Apple Stores will not repair your phone or even offer a full replacement — you're on the hook for a new phone at full retail price. A second exception occurs when the device is very old. Sometimes devices older than 5 years old are classified as legacy or vintage, and Apple won't repair them. In either case, you'll either need to replace your iPhone or find a third-party who's willing to make the repair.
Are Apple Store Repairs Worth The Cost?
Though getting your iPhone repaired at the Apple Store can be expensive, it's generally worth the premium. This is because you can be sure you're getting original parts, certified service, and warranty coverage. All Apple repairs are covered by a 90-day AppleCare warranty and are generally completed while you wait, so you'll have your device back the same day.
Before You Go To The Genius Bar, Do This!
There are Apple Stores in almost every major (and not so major) city worldwide — find your nearest store here. I highly recommend that you make a Genius Bar appointment online before heading to the Apple Store to ensure that someone is available to help you. You can also locate Apple Stores and make appointments through the Apple Store app for iPhone.
iPhone Repair Near Me: A Word About Local Repair Shops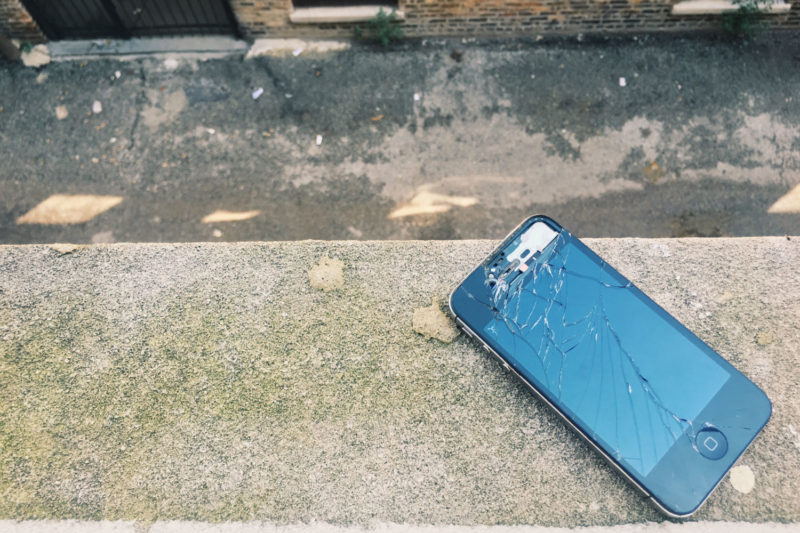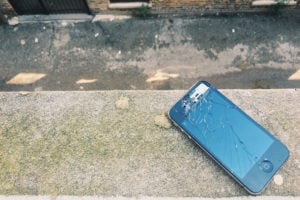 So, Apple wants to charge you $200 (just throwing a number out there) to replace your broken iPhone screen, but the phone repair shack at the end of the block will do it for $75. This may seem like an incredible deal on paper, but many of these shops don't guarantee their work and aren't affiliated with any established company, so if something goes wrong, you're out of luck. Additionally, many of these repair shops that use non-Apple parts that void your iPhone's warranty completely.
With this in mind, I generally do not recommend going to a no-name local repair shop when you need your iPhone repaired. Sticking to the Apple Store or other corporate-backed stores is usually a good idea because their work is covered by warranty.
Now, even though I just warned you about local repair shops, there are a few good apples (pun intended) out there. In fact, a trustworthy new chain just popped up on the scene: Puls.
Puls: They'll Come To You
Puls will come to you to repair your iPhone. Just set up an appointment on the Puls website and a background-checked technician will come to your home or office (or Starbucks!) to fix your device ASAP. In fact, Puls can dispatch a technician to you in as little as 30-40 minutes!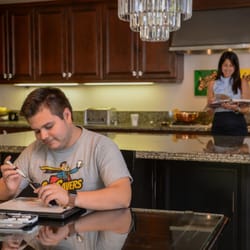 Puls repair" width="150″ height="150″ data-wp-pid="7678″ />Puls fixes broken screens, ports, speakers, batteries, and cameras and can assess water damage. Pricing is reasonable and listed clearly on their website, for example, swapping an iPhone 6 screen is just $109. All repairs are covered by a lifetime warranty, so you know they're doing quality work.
Puls repairs iPhones, iPads, iPod touches, and a handful of Samsung devices. The only drawback is that they're not available everywhere, yet — currently, they service most major cities (and a few smaller ones) in the United States.
uBreakiFix: A Trustworthy Repair Chain
uBreakiFix, a nationwide smartphone repair company with a good reputation and a wide variety of repair services, is another "good apple" that recently arrived on the scene. Their pricing is reasonable, with iPhone 5S screen replacements costing just $109 at the time of publishing this article. The company's website states that they offer screen repairs, battery swaps, water damage assessment, and a plethora of other services. All repairs are covered under warranty for 90 days.
According to their website, uBreakiFix has franchises in most major cities throughout the United States and Canada and even has a Caribbean location in Trinidad and Tobago. They claim to be able to repair any iPhone, iPod touch, or iPad model, as well as computers, other brands of smartphones, and even video game consoles.
It is worth noting that uBreakiFix is a franchise, so your experience may vary from store-to-store. However, reviews of their Chicago locations look promising and I'd expect this experience to be consistent across the board.
Mail-in Options
If Puls or a similar service isn't available in your area, don't fret! Mail-in options are another great way to get your iPhone fixed. However, it's important to find a mail-in service that uses genuine parts and is backed by some kind of warranty. I'll show you a couple of the best services below.
iResQ
iResQ.com is a long-time player in the iPhone repair market and has proven to be trustworthy source time-and-time again. They have reasonably priced services and promise a same-day repair upon receiving your device. Currently, an iPhone 5S battery replacement costs just $49 and an iPhone 6 Plus screen replacement has a price tag of $179. All iResq repairs include a 90-day warranty free of charge.
iResQ is especially useful if you need to fix an older or more obscure Apple device. The outfit offers repairs for nearly every iPod, iPhone, iPad, and MacBook created in the past fifteen years and even repairs a wide range of Android devices. It's truly a one-stop-shop for tech repairs!
Apple Mail-In Service
Apple offers its own mail-in service that, like at the Genius Bar, will diagnose your iPhone for free and check your device's warranty status. From my personal experience, you should expect to get your iPhone back from Apple within a week or so from when you shipped it out. You can start the mail-in process on Apple's website or over the phone by calling 1-800-MY-APPLE.
Enjoy Your Repaired iPhone!
I hope you enjoyed this article and have a good direction of where to get your iPhone repaired. If you have experience with any of these services, let us know what you think in the comments!