You were trying to take that epic selfie when, all of a sudden, the camera went dark. iPhones are known for having amazing cameras, but they don't always work perfectly. In this article, I'll explain what to do when your iPhone camera is black so you can fix the problem and get back to taking great photos!
What Happened?
The first thing we have to do is figure out whether the problem with your iPhone camera is being caused by the software or the hardware. Although many people believe their iPhone camera is broken, a simple software crash could be causing the problem!
Follow the troubleshooting steps below to diagnose whether your iPhone has a software or hardware issue and fix the problem for good.
Check Your iPhone Case
This might seem like too easy of a fix, but check your iPhone case. If it's on upside down, it could be the reason why your iPhone camera is black!
Take your iPhone case off and open up the Camera app. Is the camera still black? If it is, your case wasn't causing the problem.
Clean Off The Camera Lens
Dirt or debris may be obstructing the lens and making your iPhone camera black. It's not difficult for gunk to accumulate on the camera lens, especially if you keep your iPhone in your pocket.
Gently wipe off the lens with a microfiber cloth to make sure there isn't any debris on the camera lens.
Are You Using A Third Party Camera App?
Apple is known for having some of the best built-in apps. If you've noticed that the iPhone camera is not working when you use a third-party camera app, the problem is probably being caused by that app. Third-party camera apps are more prone to crashes than the native Camera app.
When taking pictures or videos, the iPhone's built-in Camera app is the most reliable option. However, if you want to keep using your third-party app, there are a couple things you can try.
First, close and reopen the third-party camera app. To do this, open the app switcher by double-clicking the Home button (iPhone 8 and earlier) or swiping up from the bottom to the center of the screen (iPhone X and newer).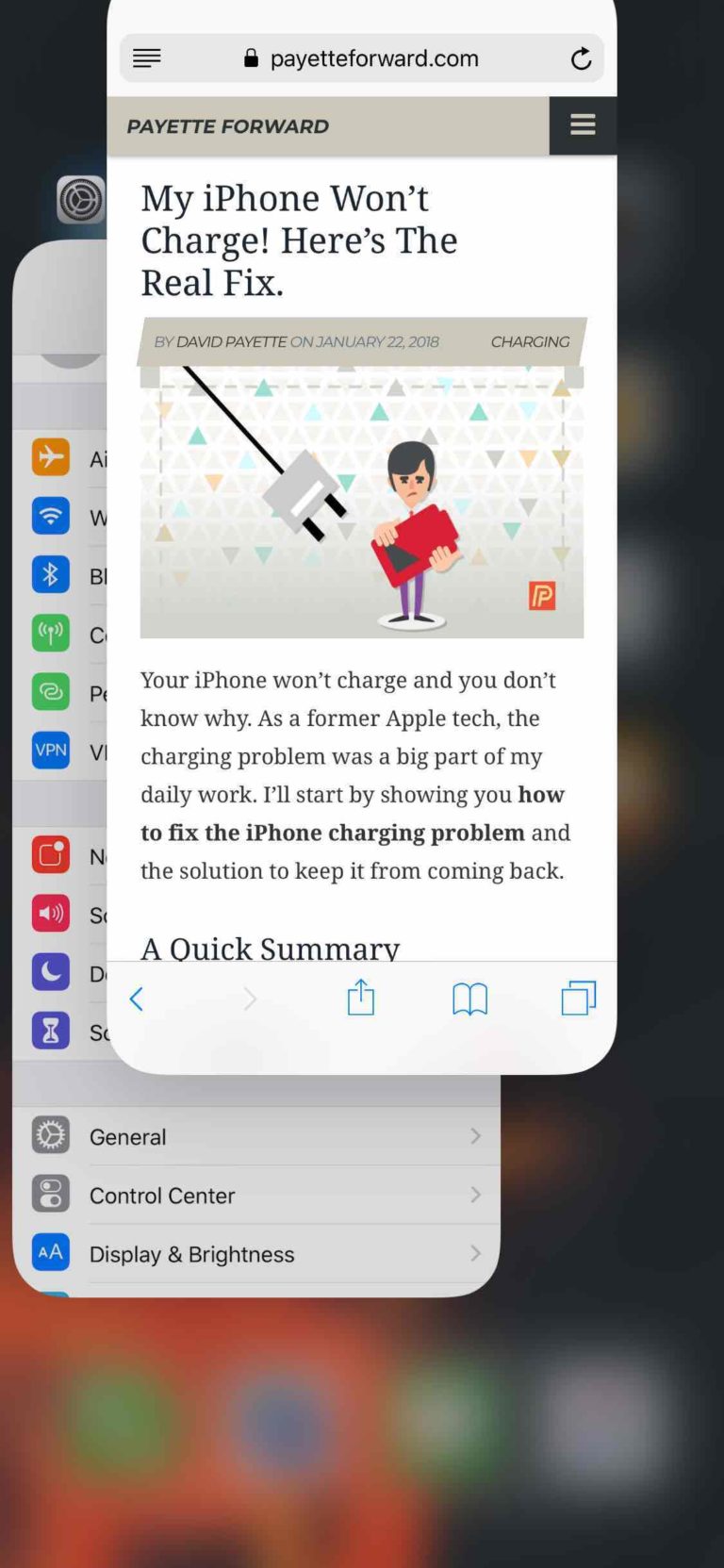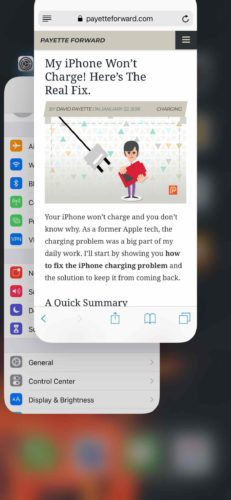 If that doesn't work, try deleting and reinstalling the app. To uninstall an iPhone app, gently press and hold its icon on the Home screen until your apps begin to wiggle. Tap the X on the app you want to uninstall, then tap Delete.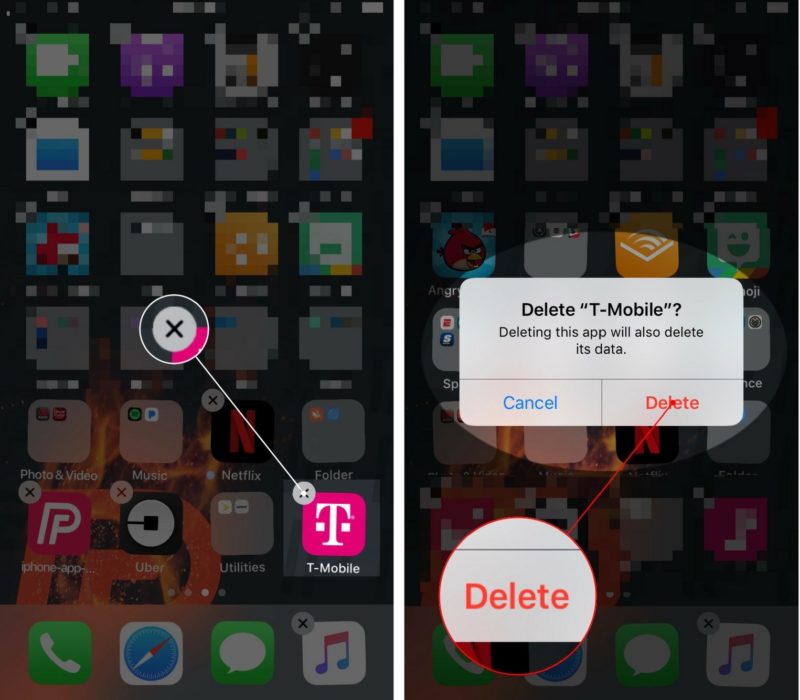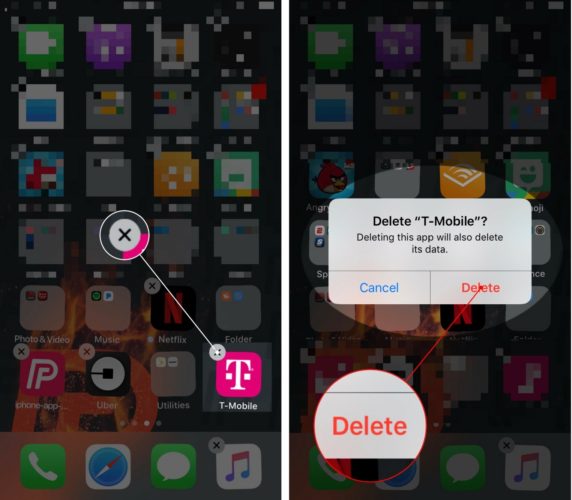 Open the App Store and find the app to reinstall it. If the black camera problem persists, you'll probably want to find an alternative, or just use the native Camera app.
Restart Your iPhone
Restarting your iPhone will give all the programs running the opportunity to shut down and start over again. Sometimes, this can fix that minor software glitch making your iPhone camera black.
To restart an iPhone 8 or older, press and hold the power button until the words slide to power off appear.
If you have an iPhone X or newer, press and hold the side button and the volume down button simultaneously until slide to power off appears.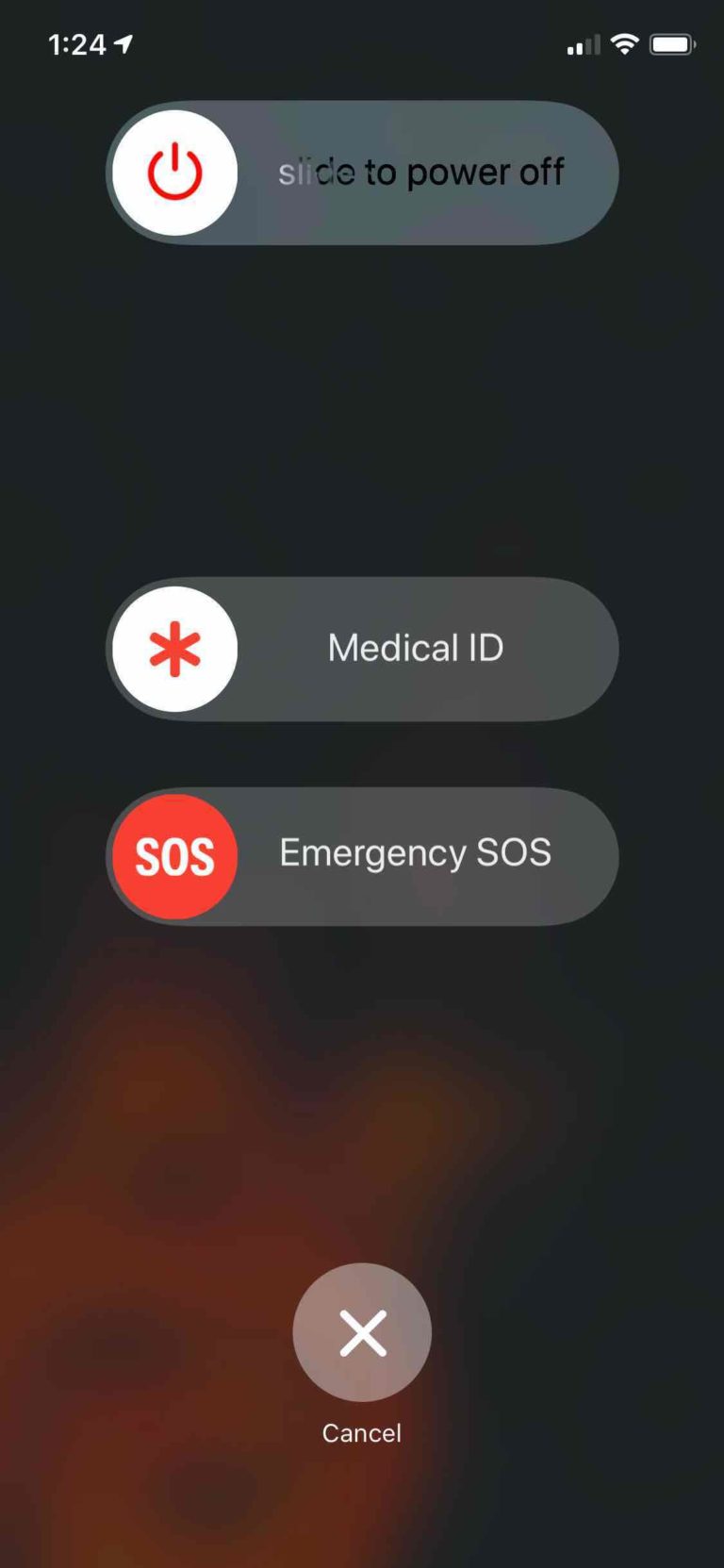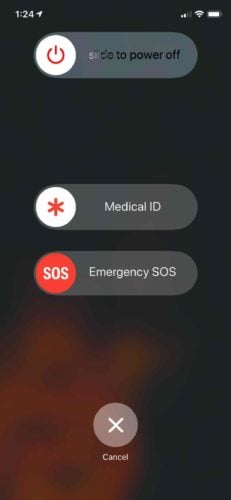 No matter which iPhone you have, swipe the red power icon from left to right to shut down your iPhone. Wait a few moments, then press the power button (iPhone 8 and older) or the side button (iPhone X and newer) to turn your iPhone back on.
Reset All Settings
If the camera on your iPhone still isn't working, there may be a deeper software issue causing the problem.
When you Reset All Settings, all of your iPhone's settings are erased and returned to factory defaults. This includes things like your Wi-Fi passwords, Bluetooth devices, and Home screen wallpaper.
Open the Settings app and tap General -> Reset -> Reset All Settings. You'll have to enter your passcode if you have one and confirm your decision by tapping Reset All Settings. Your iPhone will restart and all of the settings will be restored to factory defaults.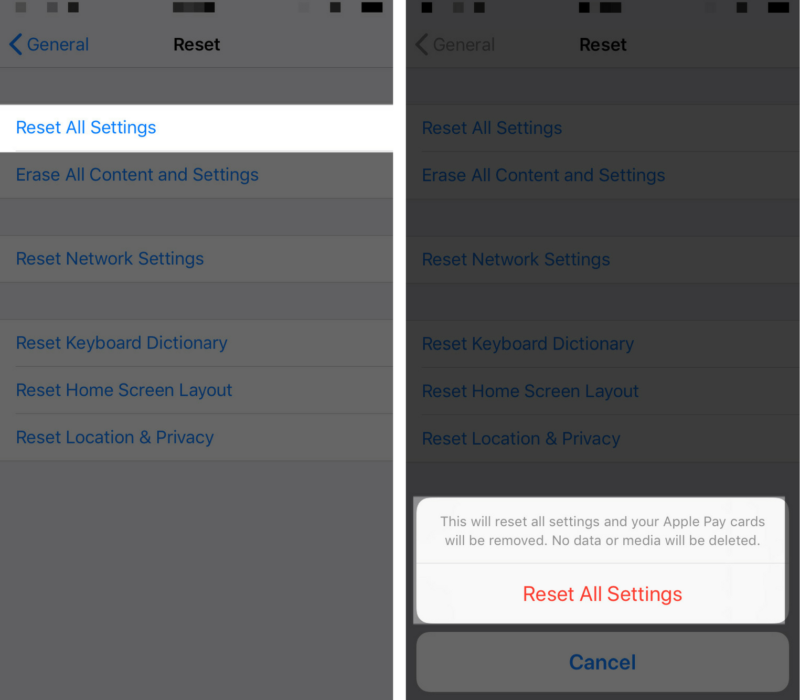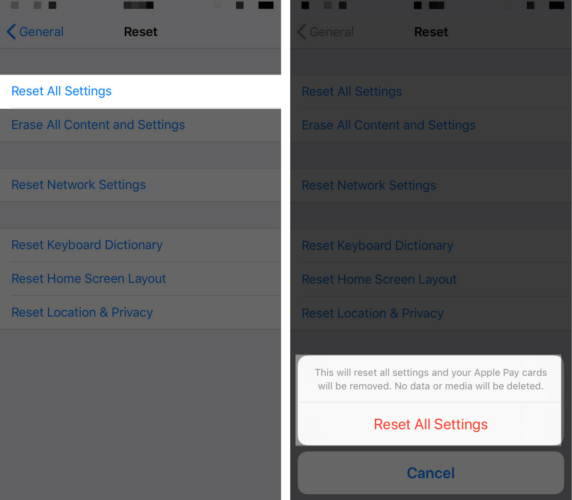 Put Your iPhone In DFU Mode
The DFU (Device Firmware Update) restore is the most in-depth restore you can do on your iPhone. Before putting your iPhone in DFU mode, you'll want to back it up to avoid losing all of your data, such as your contacts and photos. When you're ready, check out our article to learn how to DFU restore your iPhone.
iPhone Repair Options
If none of our software troubleshooting steps fixed your black iPhone camera, you may have to get it repaired.
If your iPhone is still covered under warranty, take it to your local Apple Store to see if they can fix the problem for you. We recommend setting up an appointment first to make sure someone is available when you arrive.
If your iPhone isn't under warranty, we highly recommend Puls. This repair service will send a certified technician to wherever you are in as little as one hour.
Buying a new phone could also be a cheaper option for you than paying for a costly repair. Check out UpPhone phone comparison tool to find the best prices on phones from Apple, Samsung, Google, and more. We're here to help you find the best cell phone deals from every carrier, all in one place.
You're Ready To Pose!
With the camera on your iPhone working again, you can get back to taking awesome selfies. Next time your iPhone camera is black, you'll know exactly how to fix the problem! Make sure to share this article on social media, or leave us a comment below if you have other questions about your iPhone.