The September Apple Event just wrapped up, announcing a ton of big developments for Apple Watch and iPad. One of the most exciting revelations was an affordable new addition to the Apple Watch line. In this article, I'll tell you everything you need to know about the Apple Watch SE!
Apple Watch SE Features
The Apple Watch SE houses many of the essential features of the Apple Watch that people have come to love. With the same accelerometer, gyroscope, and compass as the new Apple Watch Series 6, users can enjoy enhanced motion sensitivity like never before. These meters are especially exciting since they also contribute to the Apple Watch SE's new fall detection.
You no longer need to worry about being unable to call emergency service should you experience a serious fall. The Apple Watch SE will now keep track of your velocity and direction. If anything sudden or unnatural occurs, it will register the event as a fall and make it easy for you to call for help.
If you opt for one of the Apple Watch SE cellular models, you don't even need a phone to call and text! Thanks to Apple's new Family Setup program, users can connect multiple Watches to a single iPhone and still register individual accounts and phone numbers for each device.
Check out our article on the best cellular plans for the Apple Watch to see what some of your coverage options are!
The Apple Watch SE runs on the S5 processing chip, making this line of smartwatches twice as fast as the Apple Watch Series 3.
Is The Apple Watch SE Waterproof?
The Apple Watch SE is water-resistant up to 50 meters, so you can feel completely safe wearing your watch whenever you swim, surf, or row. The Apple Watch SE also tracks your workout real time for any aquatic exercise.
The new Solo Loop band is also water-resistant. Apple designed the Solo Loop as a watch band without any clasps or buckles to maximize comfort. Pick the right size for you and you won't even notice your watch once you hit the water!
Apple Watch SE vs. Apple Watch Series 6
The Apple Watch SE isn't the only new addition to the Apple Watch lineup this year. Apple also announced the new Apple Watch Series 6, the most powerful Apple Watch model released to date.
One piece of innovation Apple highlighted on the Apple Watch Series 6 is the new infrared blood oxygen detector. This feature allows users to access a reading of their current levels of oxygen in their blood in just 15 seconds.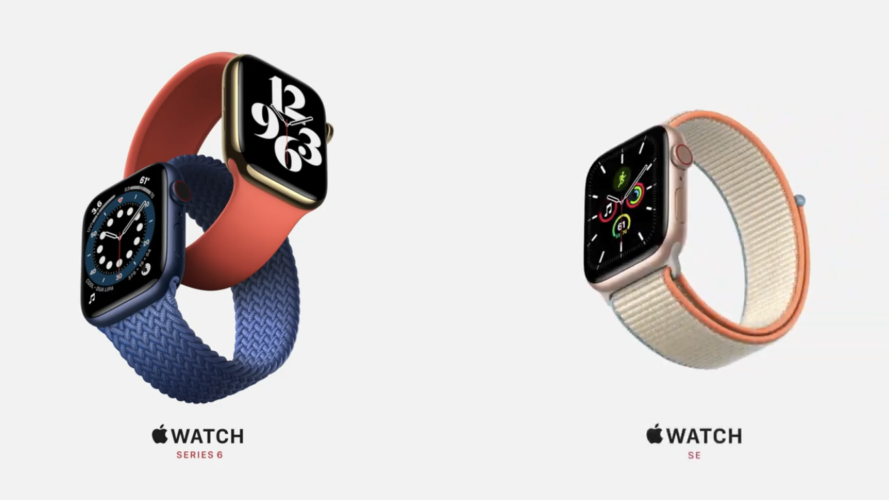 This feature also keeps a record of your blood's Pulse Oxymetry, a measurement of the rate at which your heart and lungs distribute oxygen to the rest of your body. Unfortunately, these measurements are not included in the Apple Watch SE.
Another feature the Apple Watch Series 6 has a leg up on is the new always-on display. This Series 6 exclusive makes it easier than ever for users to access information about time and notifications without needing to waste battery by waking their device up.
The Apple Watch SE does beat the Apple Watch Series 6 in pricing by a significant margin. The Apple Watch SE starts at just $279, while users can purchase the Series 6 starting at $399.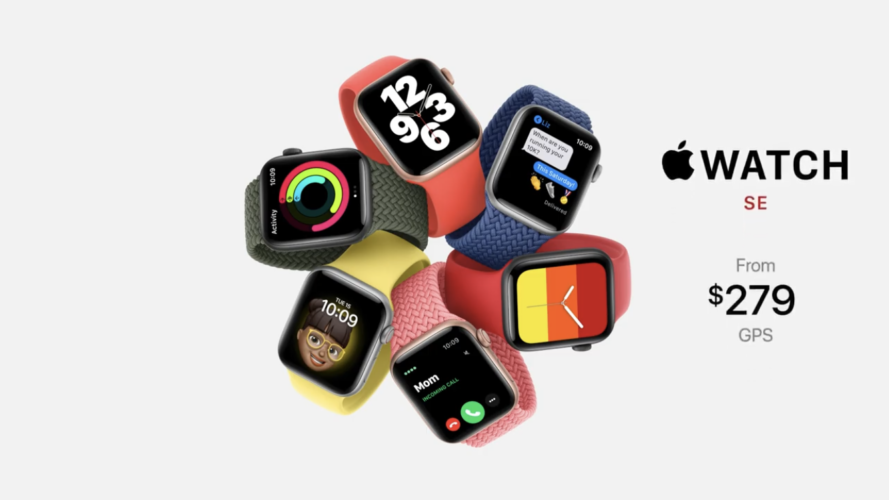 Keep A Close Watch!
These are just a few of the innovations and upgrades Apple announced today. There are plenty of other exciting new features and applications accessible with both of the new Apple Watch lines, and it looks like there's more to come throughout the year. If you're thinking about investing in a new smartwatch, the Apple Watch SE is certainly worth considering.