You opened Camera on your iPhone and went to take a picture. You saw the letters HDR, but you don't know what they mean. In this article, I'll explain what HDR stands for, what it does, and the benefits of using HDR on your iPhone!
What HDR Stands For & What It Does
HDR stands for High Dynamic Range. When turned on, the HDR setting on your iPhone will take the lightest and darkest parts of two photos and blend them together to give you a more balanced image.
Even if iPhone HDR is on, the normal version of the photo gets saved, just in case you think it looks better than the blended image.
You can save a little bit of storage space by only saving the HDR photo. Go to Settings -> Camera and turn off the switch next to Keep Normal Photo.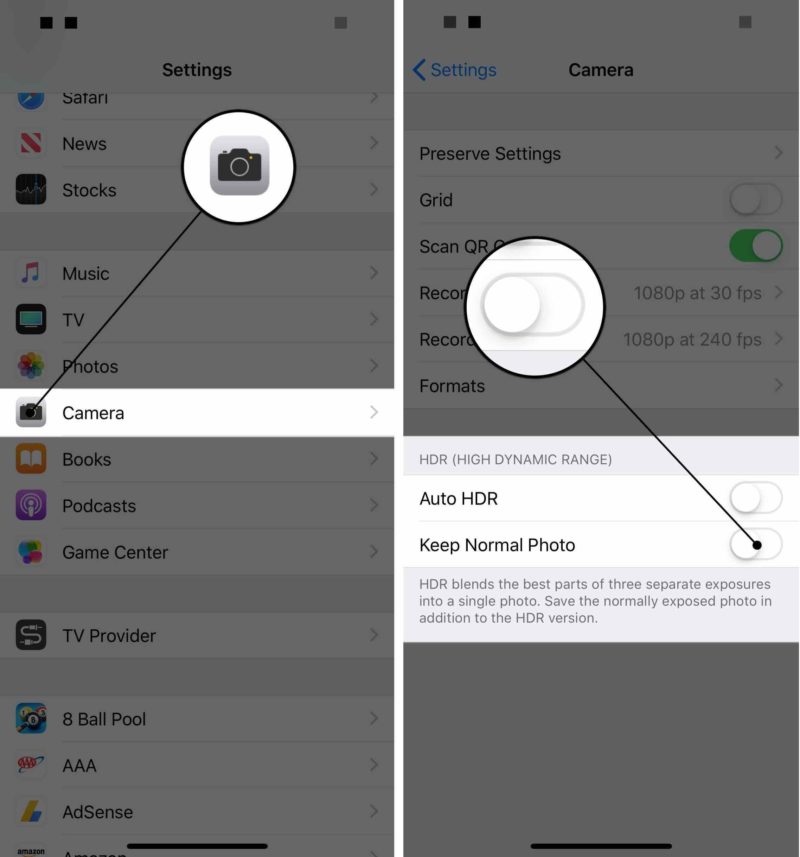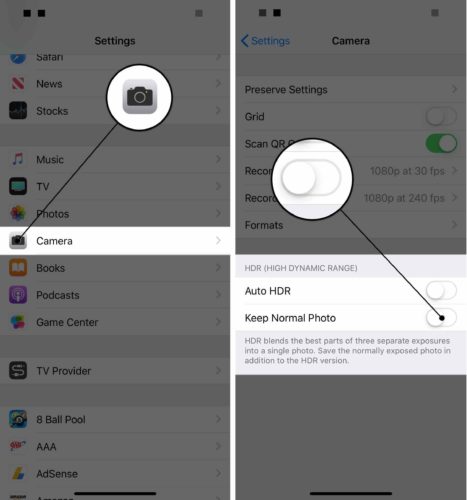 How Do You Take A Photo Using HDR?
First, open Camera on your iPhone. At the top of the screen, you'll see five different icons. The second icon from the left is the HDR option.
Tapping the HDR icon will give you options for Auto or On. Auto will result in your camera turning on HDR whenever the photo exposure needs to be balanced, and On will simply make all photos be taken with HDR. Once you choose the iPhone HDR setting and find something you take a picture of, tap the circular shutter button to take a photo!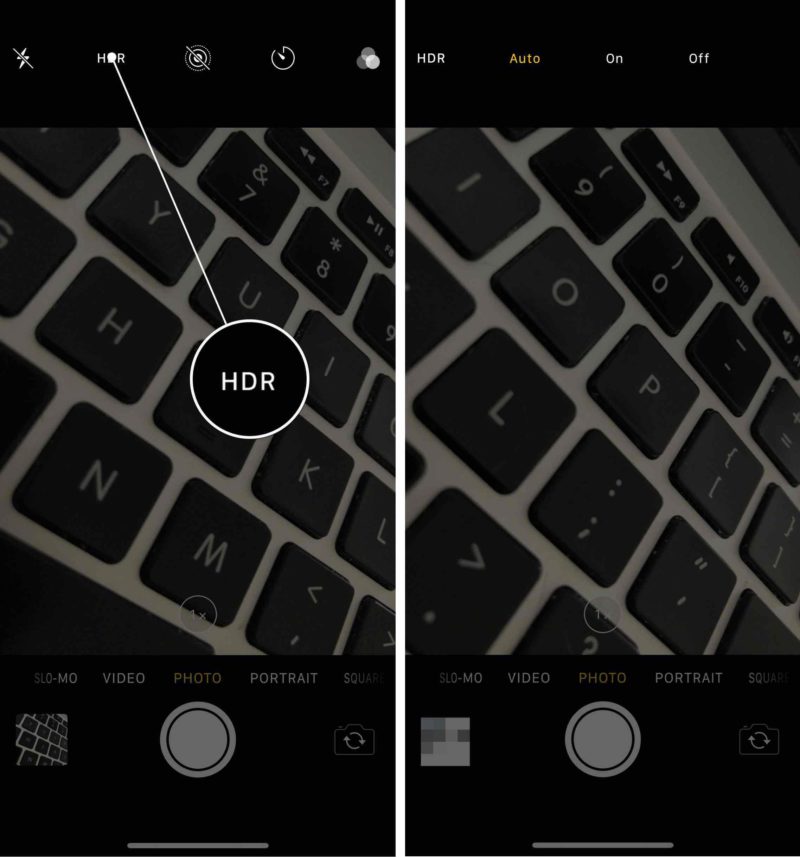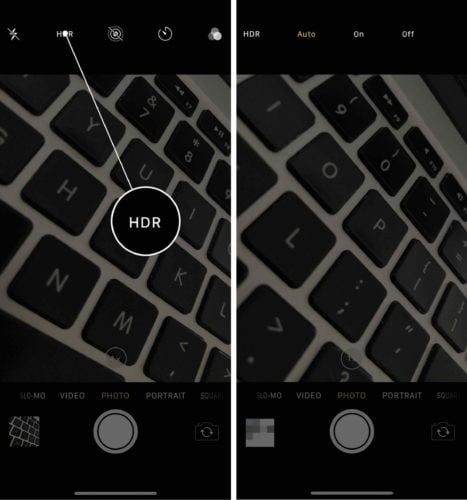 I Only See Four Icons In Camera!
If you don't see an HDR option in Camera, Auto HDR is already on. You can go to Settings -> Camera to turn Auto HDR on or off.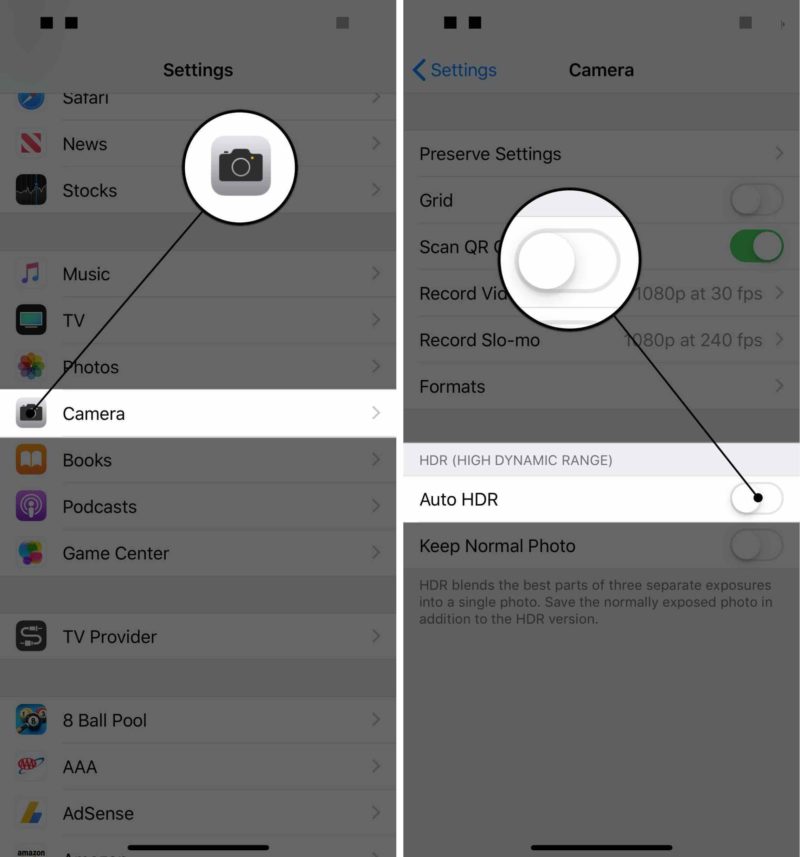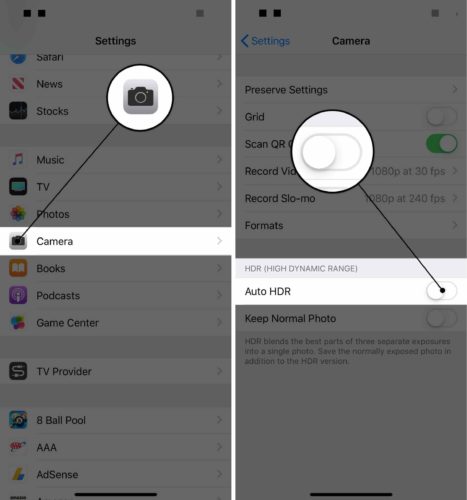 What Are The Benefits Of Taking HDR Photos?
HDR will take the best parts of iPhone photos that are too dark or too bright, so you'll never have to choose between a well-detailed background or a well-lit subject. Instead of tapping around on the screen to get the lighting perfectly balanced, you can let iPhone HDR do the work for you.
How To Turn Off HDR On iPhone
To turn off HDR, open Camera and tap HDR. Then, tap Off.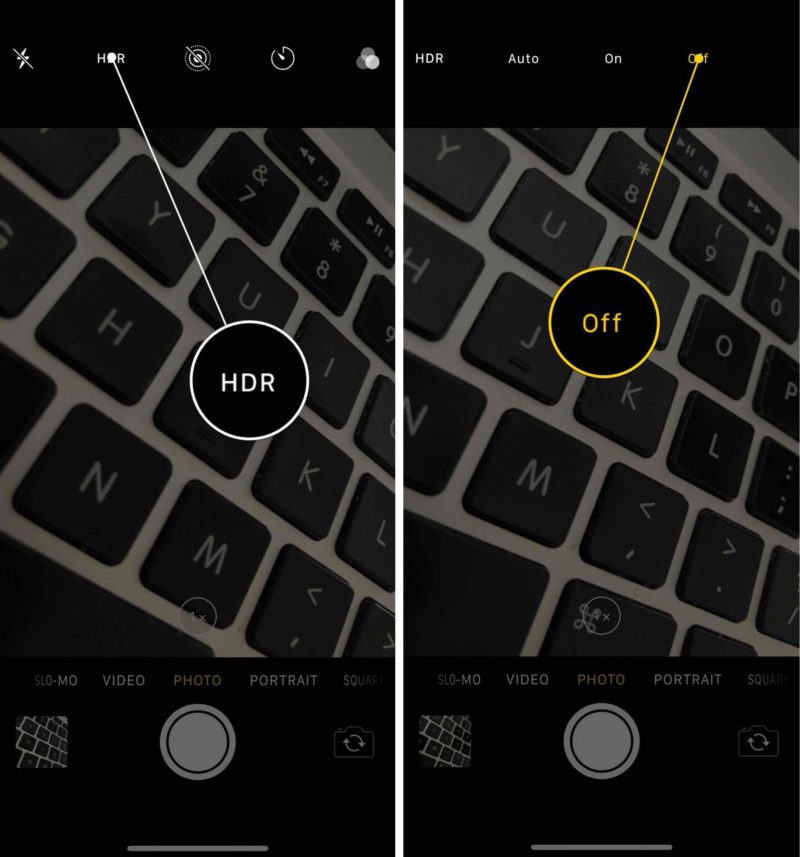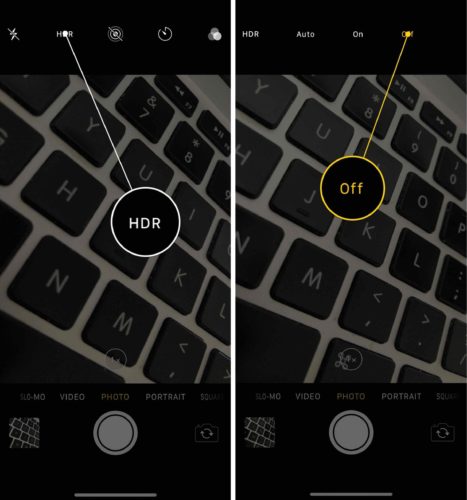 You may want to turn this feature off because HDR photos usually take up more memory than a non-HDR photo. If you're running low on storage space, turning off HDR when taking photos is a good way to save space.
Now You're A Professional iPhone Photographer!
Now that you know what HDR is and how to use it, you're ready to take awesome pictures using your iPhone. Leave a comment below to let us know what you think about the quality of HDR photos versus a normal shot!