You're trying to find your AirTag, but you just can't hear it. You know that your AirTag is nearby, but when you prompt it to make a noise, nothing happens. In this article, I'll explain how to fix the problem when your AirTag is not making a sound!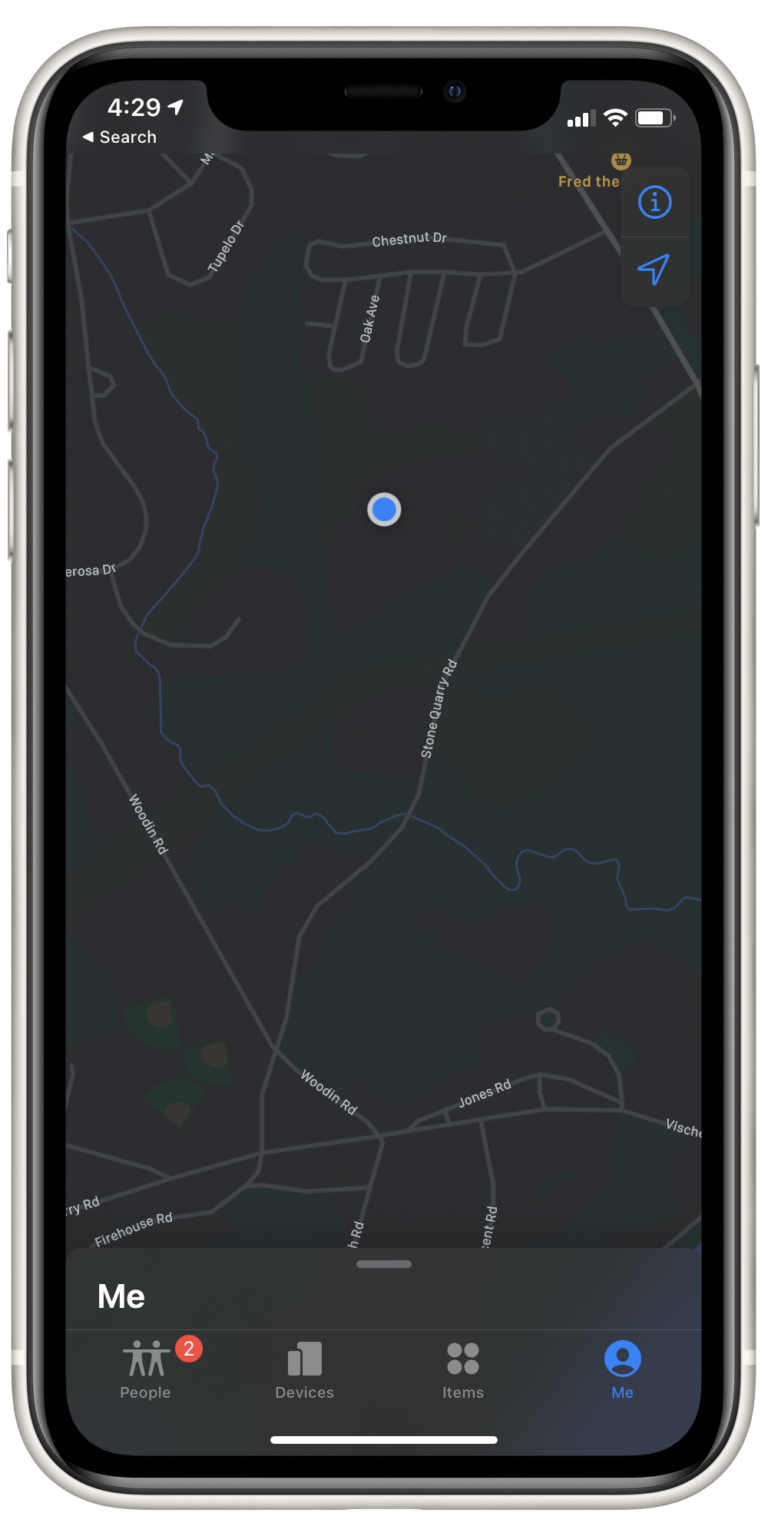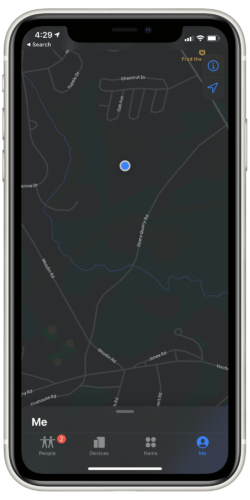 How Do I Make My AirTag Play A Sound?
Open the Find My app on the device your AirTag is connected to. Tap the Items tab at the bottom of the screen, then tap on the AirTag you'd like to make a sound. Tap Stop Sound when you'd like your AirTag to stop making noise.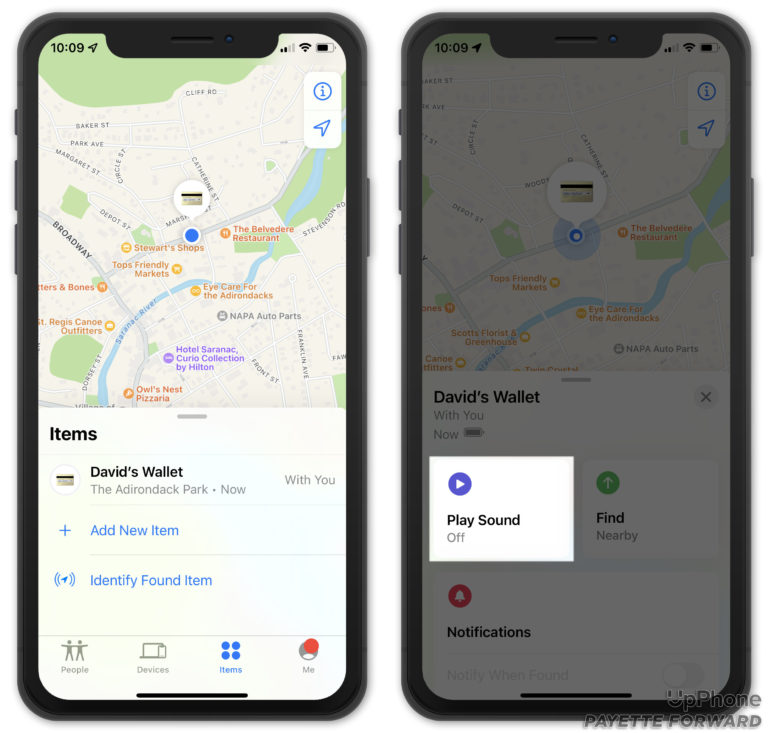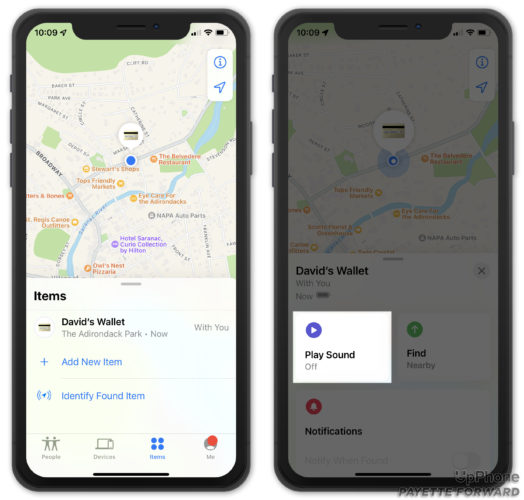 If you have your AirTag with you and it's not playing a sound, there could be a hardware issue with its speaker. Before getting in touch with Apple, follow the step-by-step guide below!
Listen Closely — You Might Not Hear Your AirTag!
While we were testing AirTags, one thing we immediately noticed was that AirTags are very quiet. If you leave your AirTag in a wallet or backpack, you may have some difficult hearing it when you play a noise.
To test this, we recommend setting your AirTag directly in front of you, then tapping the Play Sound button in the Find My app. If you keep your AirTag in a case or key ring, remove that as well.
Remove The Battery Tab
AirTags come packaged in a thin plastic wrap with a small tab that goes into the AirTag and separates the battery from its power connector. If this tab isn't removed, your AirTag won't work at all.
Open up your AirTag by twisting counterclockwise on the metal battery cover. Look for any bits of plastic still inside your AirTag and remove them. Put the metal battery cover back on your AirTag, twist it clockwise, and try playing a sound on your AirTag again.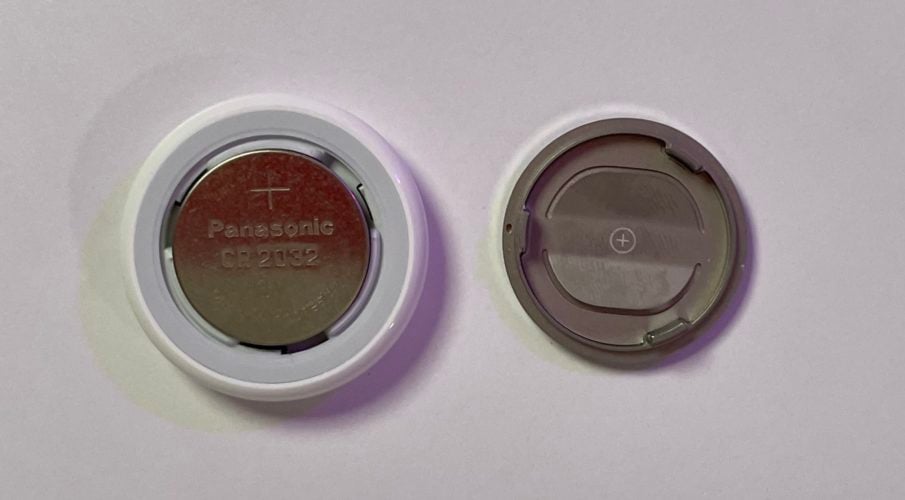 Take Your AirTag Battery Out And Put It Back In
Sometimes the connector that allows the battery to power your AirTag can get disrupted. If this happens, your AirTag may not work normally. Taking out and replacing the battery in your AirTag may allow the battery connector to form a more solid connection.
First, remove the metal battery cover just like you did in the previous step. Remove the CR2032 battery from your AirTag and wait a few seconds. Then, place the battery back in your AirTag.
Once the battery is back in place, slide the battery cover's feet into the three slots on the back of the AirTag. Then, lightly press down and twist the battery cover clockwise until it locks back in place.
Clean Your AirTag
It's possible your AirTag has collected some lint, gunk, or other debris, which could impact its ability to play sounds. Take apart your AirTag again, then grab a microfiber cloth and an anti-static brush. A brand new, unused toothbrush will suffice if you don't have another anti-static brush on hand.
Gently wipe off your AirTag using the microfiber cloth, then scrape away any lint or debris using the anti-static brush. When you're finished, put your AirTag back together and try playing a sound again.
Turn Bluetooth Off And Back On
AirTags connect to iPhones, iPads, and iPods using Bluetooth. It's possible there's a Bluetooth connectivity issue preventing your AirTag from playing a sound. Turning Bluetooth off and back on could fix a minor software problem.
Open Settings and tap Bluetooth. Tap the switch next to Bluetooth to turn it off. Wait a few seconds, then tap the switch a second time to turn Bluetooth on again.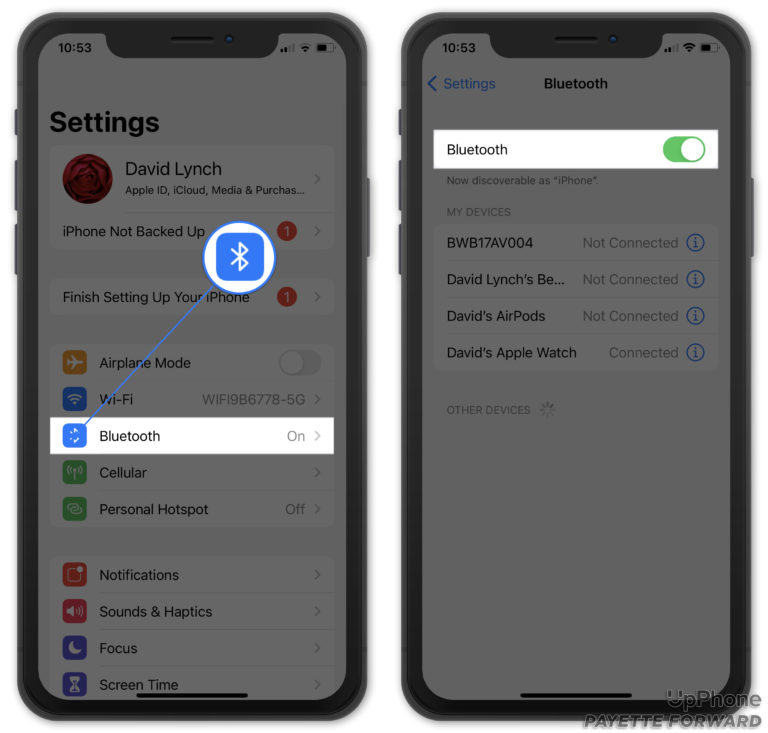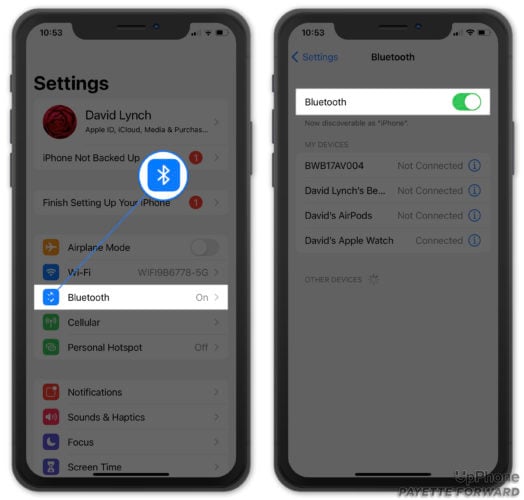 Turn On Location Services
Location Services need to be turned on in order for your iPhone, iPad, or iPod to locate and play sounds on AirTags. Open Settings and tap Privacy -> Location Services. First, make sure the switch at the top of the screen is on.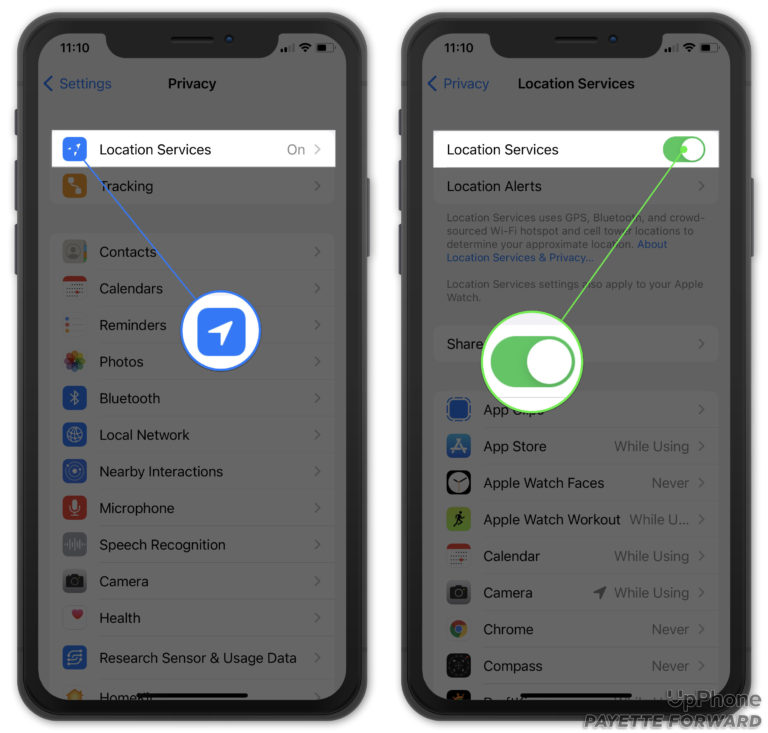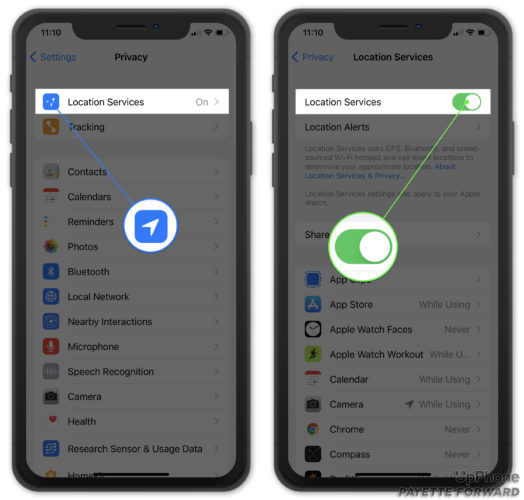 Next, scroll down to Find My in your list of apps. Tap on it, and make sure Allow Location Access is set to While Using The App.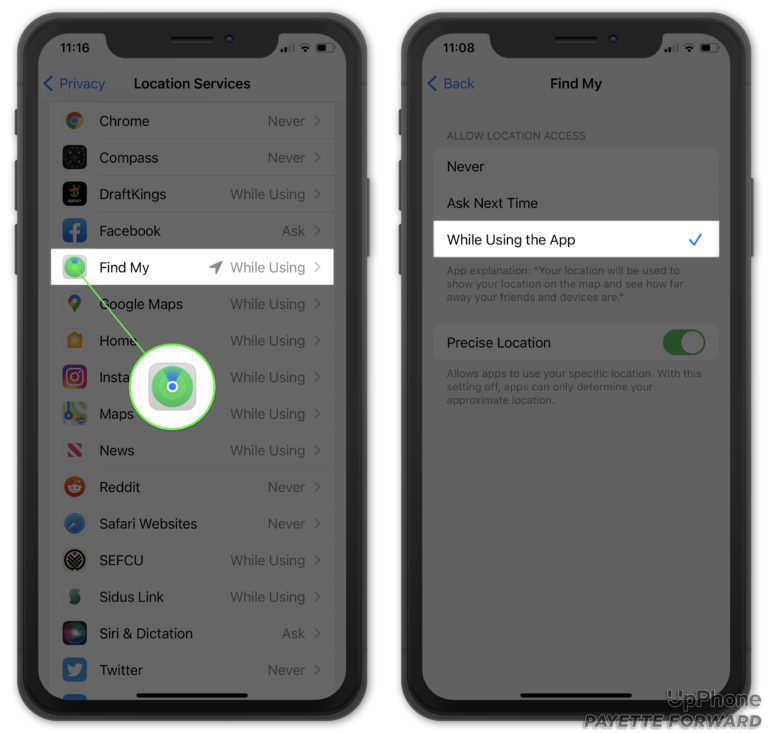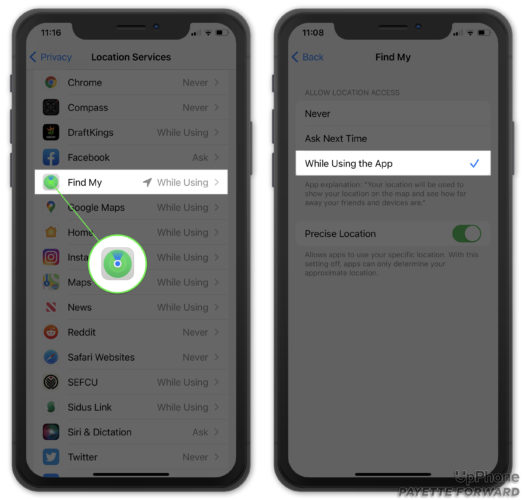 Make Sure Two-Factor Authentication Is Turned On
An AirTag can only connect to devices with two-factor authentication turned on. If you don't have two-factor authentication set up on your iPhone, iPad, or iPod, you won't be able to use it with your AirTag. It's also a great security feature in general!
To set up two-factor authentication, open Settings and tap your name at the top of the screen. Next, tap Password & Security and scroll down to Two-Factor Authentication.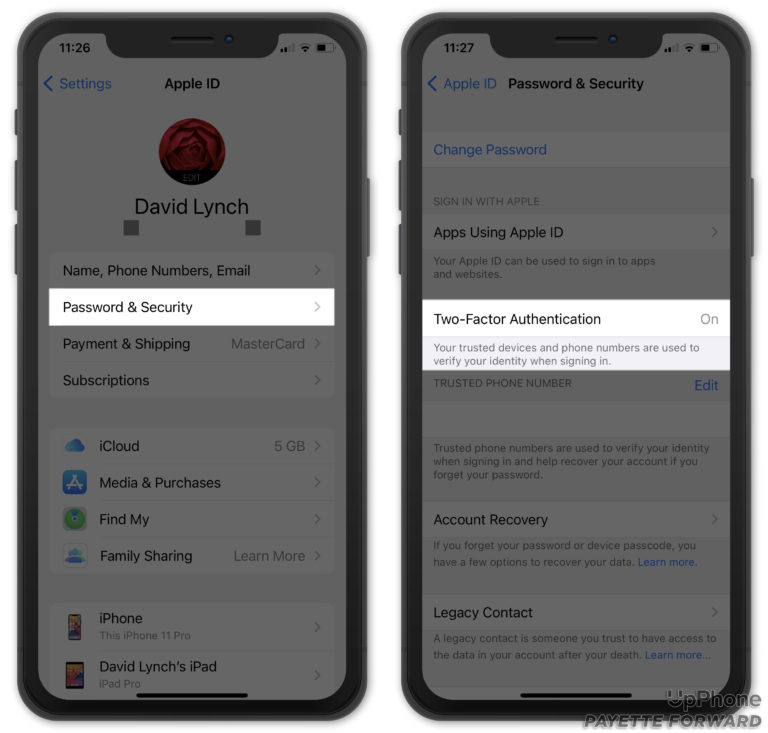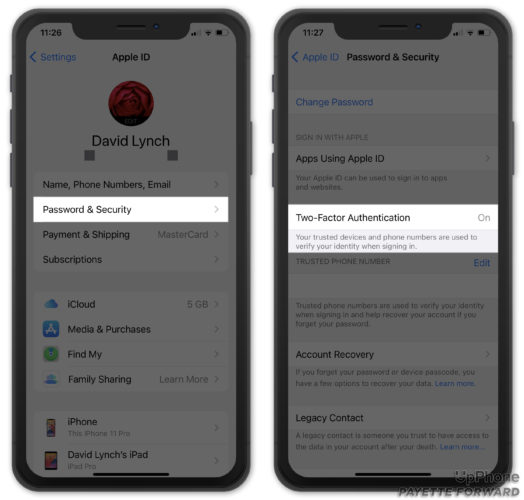 If you already have two-factor authentication set up, it will say On in the Two-Factor Authentication tab. If you still need to set it up, tap Turn On Two-Factor Authentication. From there, tap Continue and follow the prompts on your device until two-factor authentication is enabled.
Change Your AirTag's Battery
Another reason an AirTag might not make a sound is if its battery is dead. Unfortunately, you cannot charge an AirTag battery, so you need to replace it if it does die.
AirTags are powered by CR2032 lithium coin batteries. Most major battery retailers manufacture these, but be careful when you purchase them. Some manufacturers, like Duracell, place a bitter coating on the back of these batteries to discourage children from eating them. CR2032 batteries with this coating may not work with AirTags.
When you have a replacement battery ready, twist the metal battery cover counterclockwise to remove it from the AirTag. Pull out the old battery, and place the new battery in the battery compartment.
When you put the new CR2032 in, your AirTag should make a noise. If this happens with the new battery but didn't happen with the old battery, you can assume that your AirTag needed a new battery the whole time!
Contact Apple Support
If none of the fixes we've mentioned so far have gotten your AirTag to make a sound, it's possible that it needs to be repaired or replaced. Reach out to Apple Support to find out what your repair options might be.
You can contact Apple's support staff over the phone, through the mail, or at your local Apple Store. If you opt to head to the Apple Store, make sure you set up an appointment with the Genius Bar before you show up, otherwise you may need to wait a long time to be helped!
When you go to the Apple Store, be sure to bring both your AirTag and the device it's paired with! That way, you can have Apple's technicians diagnose both of these products at once.
Sounds Great!
The ability to play sound is a very important AirTag feature. Otherwise, it could be almost impossible to find your item if it was stuck somewhere out of sight. Hopefully, this article has helped you figure out why your AirTag won't play sound, and how to fix it!