You're into mobile gaming and you're looking for a way to get an advantage on the competition. Getting a separate gaming controller for your iPhone can make it easier to play your favorite mobile apps. In this article, I'll tell you about the best iPhone gaming controllers in 2020.
Do You Have An XBOX Or A Playstation 4?
If you have an iPhone running iOS 13, you can connect it to your XBOX One or Playstation 4 controller using Bluetooth.
First, make sure iOS 13 is installed on your iPhone. You can check by going to Settings -> General -> About and looking at the number next to Software Version. If it says 13, or 13 followed by decimal points and other numbers, you're all set.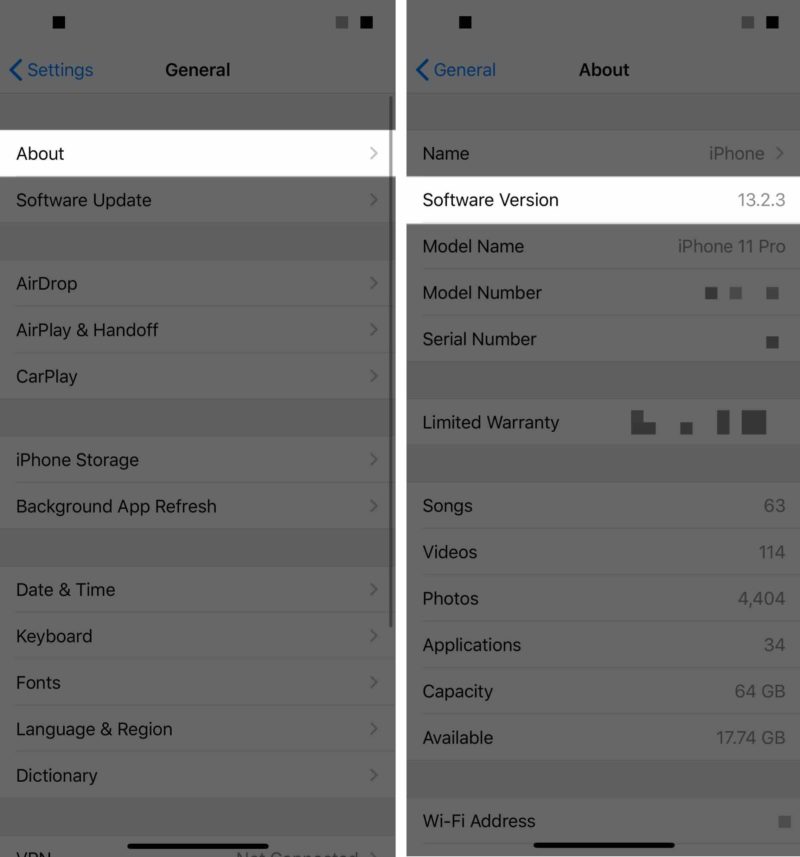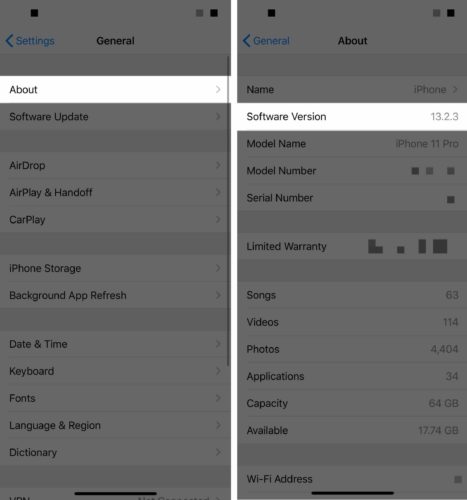 If your iPhone isn't running iOS 13, head to Settings -> General -> Software Update and tap Download and Install.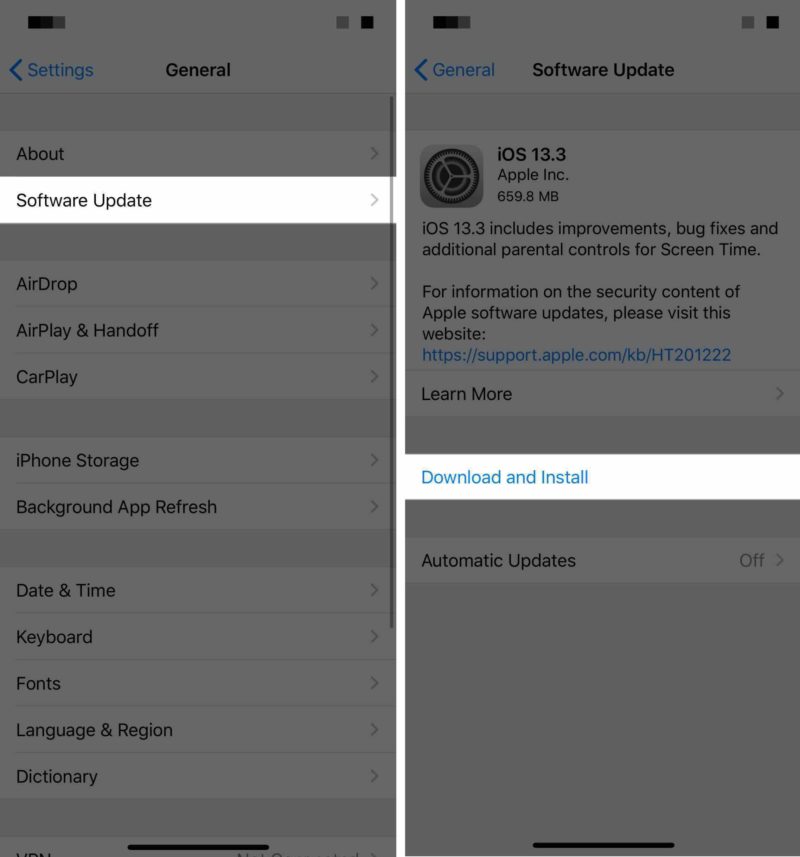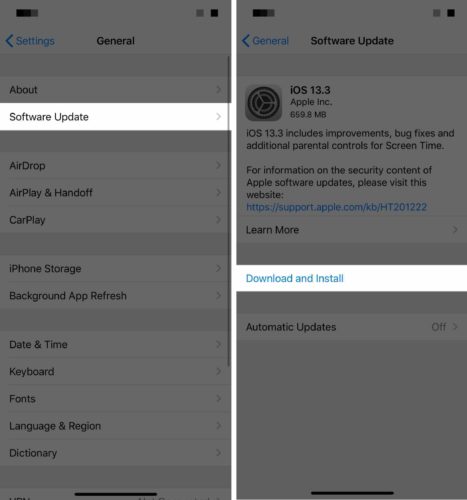 Once your iPhone has been updated to iOS 13, you can pair it to your XBOX One or Playstation 4 controller.
Connect Your iPhone To Your PS4 Controller
Open Settings and tap Bluetooth. Simultaneously press and hold the PlayStation button and the Share button until DUALSHOCK 4 Wireless Controller appears under My Devices. Tap on your PS4 controller in the list. You'll know your controller is paired to your iPhone when the controller's backlight turns light red.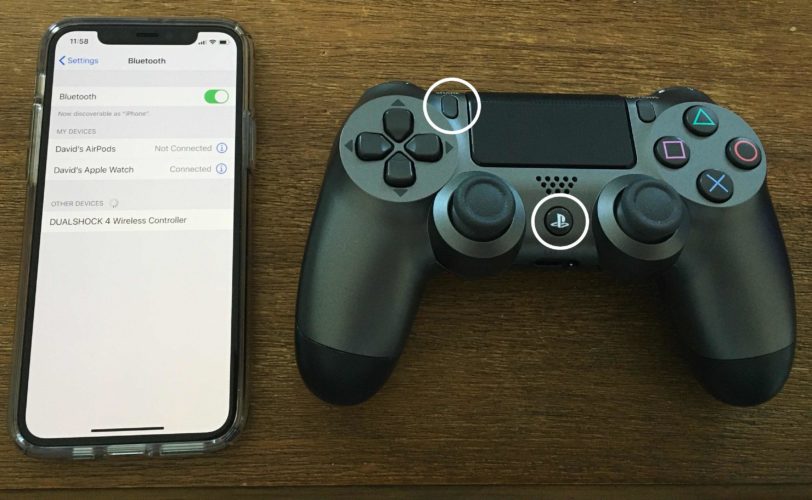 Connect Your iPhone To Your XBOX One Controller
Open Settings on your iPhone and tap Bluetooth. Press and hold the Connect button on your XBOX One controller until the middle button begins to flash. On your iPhone, tap on your XBOX One controller under My Devices to pair them.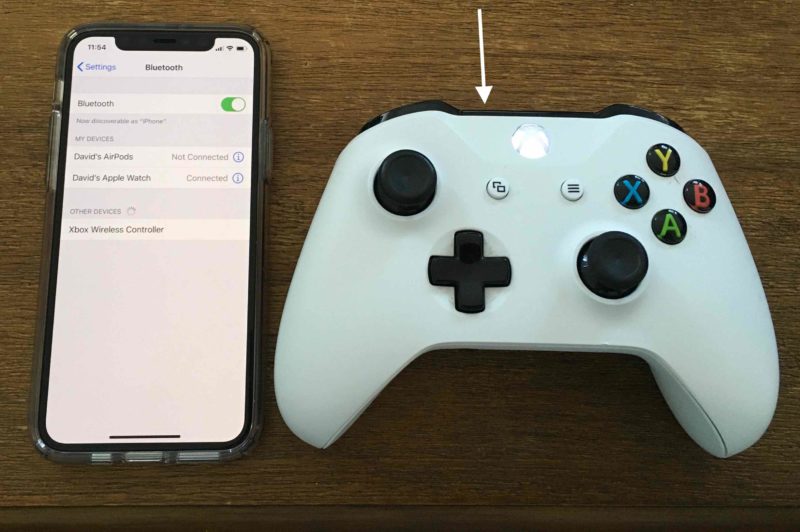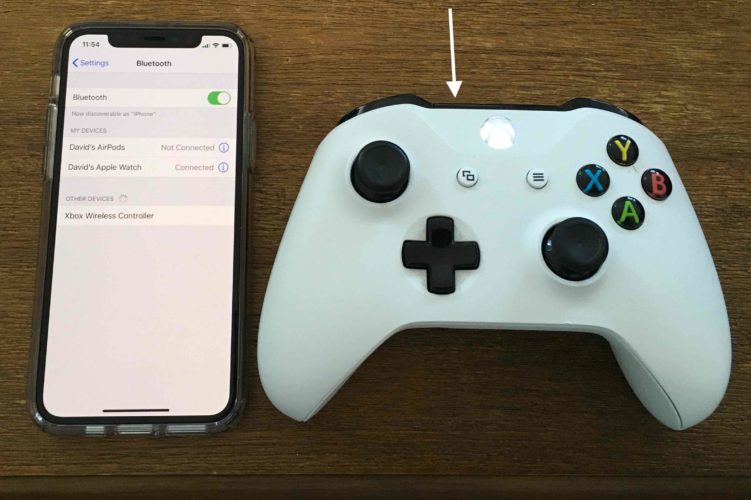 Best iPhone Gaming Controllers
Below, we'll discuss some of our favorite iPhone gaming controllers. Each of these controllers can wirelessly connect to your iPhone via Bluetooth!
PXN Speedy
The PXN Speedy is a top-of-the-line iPhone gaming controller. It's Made For iPhone (MFi) certified, meaning that this controller was made in accordance with Apple's design standards. Non-MFi devices can cause problems with your iPhone and may have trouble connecting in the first place.
This controller comes with a convenient travel clip which you can attach to the controller. It has a Bluetooth range of approximately eight meters.
You can find a lot of games to play with your PXN controller on PXN's website or by downloading the PXN app. This high-quality controller comes with an appropriate price tag — $59.99.
PowerLead PG8710
The PowerLead PG8710 is an affordable iPhone gaming controller with an impressive ten hour battery life. This controller has a built-in stand for your iPhone, so long as its display is six inches or less in size. This device's Bluetooth range is eight meters.
You can improve the accuracy and key mapping of this controller by downloading the free ShootingPlus V3 app. The PG8710 only costs $34.99 and has an impressive 4-star Amazon rating based on nearly fifty reviews.
UXSIO PG-9157
The UXSIO PG-9157 is a budget iPhone gaming controller, costing only $22.99. This controller's telescopic bracket can hold any phone with a width of 3.7 inches or less, making it compatible with every iPhone model.
Don't be fooled by the price tag — this is a powerful controller. It can last up to fifteen hours and has a Bluetooth range of approximately 25 feet.
Unfortunately, this device isn't compatible with Apple TV, so you'll run into problems if you try to mirror your iPhone screen on your television.
Despite this minor limitation, the UXSIO PG-9157 has a 4.6-star rating based on more than 110 Amazon reviews.
Delam Mobile Gaming Controller
The Delam Mobile Gaming Controller is a bit different than the others on the list. While the others we've recommended are console-like controllers with traditional buttons and joysticks, this one isn't.
Delam's controller has an impressive 4000 mAh power bank for charging and a convenient cooling fan that will help prevent your iPhone from overheating. It also has left and right triggers, making it easier to play first-person shooting games. The braces on this controller can fit an iPhone with a 4.7–6.5 inch display (sorry, iPhone SE users).
This controller really combines console and mobile gaming in a clever way. You get to enjoy the touchscreen tapping of mobile gaming, combined with advantageous left and right triggers and the comfort of a console gaming controller.
The Delam Mobile Gaming Controller only costs $17.99 and has a 4.5 Amazon rating based on more than 85 reviews.
Mobile Gaming Made Easy!
You now know everything you need to about gaming controllers for the iPhone. We hope you'll share this article on social media to tell your family, friends, and followers about the best iPhone gaming controllers! Feel free to leave us a comment down below if you have any other questions about iPhone gaming.