You want to get a new pair of headphones for your iPhone, but you're not sure where to start. It's easy to get overwhelmed by the sheer number of headphones available today. In this article, I'll tell you about the best iPhone headphones in 2020!
What Makes A Pair Of Headphones Good For iPhones?
When shopping for a pair of iPhone headphones in 2020, there are a couple things to consider. Newer iPhone models don't have a headphone jack, so you'll want to make sure you have your Lightning to headphone jack dongle handy if you buy wired headphones.
Most modern headphones are equipped with Bluetooth technology, so you can wirelessly connect them to your iPhone. The headphones we're recommending in this article all support Bluetooth, but many come with a cable that will connect them to a headphone jack.
AirPods Pro
If you read the customer reviews, you'll want to buy a pair of AirPods Pro right now. Unlike their predecessor, the AirPods Pro support Active Noise Cancellation and Transparency mode.
Active Noise Cancellation will completely block out the world around you. You can fully immerse yourself in your music, podcast, or phone call.
If you only want to semi-avoid the outside world, try Transparency mode, which refines what you hear. It allows you to enjoy your music and still be able to hear important noises like your bus or train stop.
The AirPods Pro come in a charging case so you can charge them on-the-go. Unlike the original AirPods case, the new Pro case can be charged wirelessly as well as with a Lightning cable.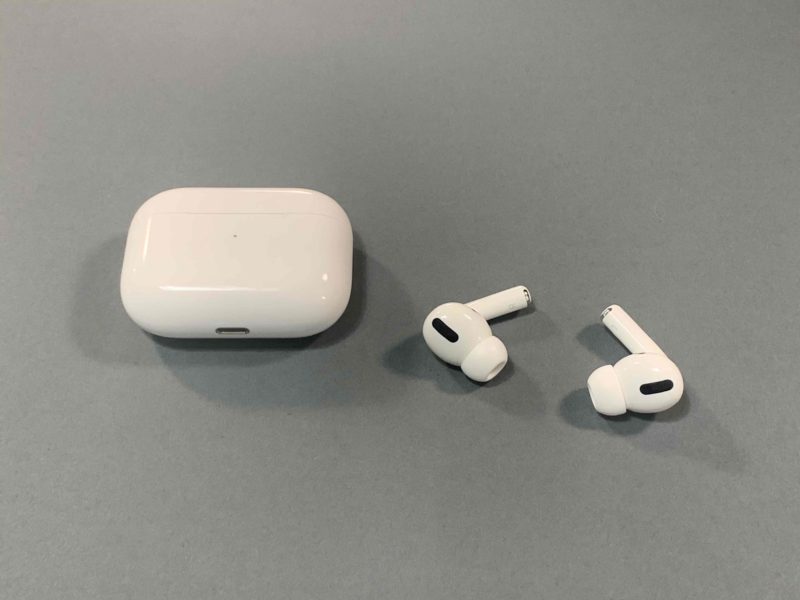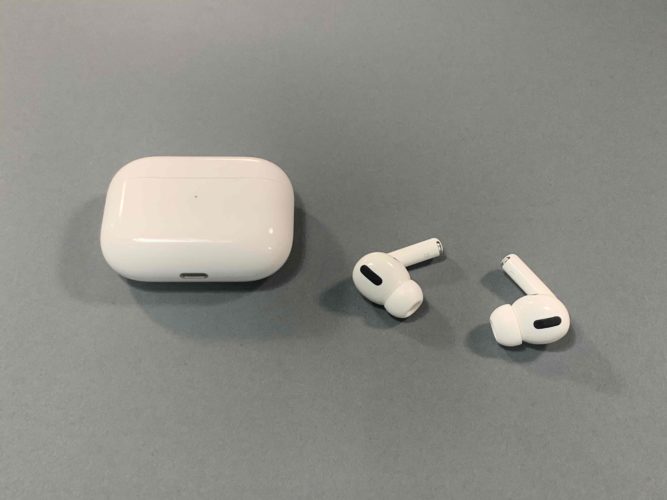 Beats Solo 3
The Beats Solo 3 are adjustable over-the-ear headphones with cushioned ear cups to maximize comfort. These headphones have excellent battery life of nearly forty-eight hours. You can quickly charge these Beats for just five minutes and get three hours of playback time.
These headphones come in a variety of vibrant colors, such as Citrus Red, Satin Gold, and Gloss White. Your purchase of the Beats Solo 3 includes a padded carrying case, a USB charging cable, and a RemoteTalk cable for times when you'd rather plug them into a headphone jack.
Beats Studio 3
The wireless Beats Studio 3 headphones are noise-canceling and have a 22 hour of battery life. A 10-minute charge gives you three hours of playback. These headphones come in more than a dozen different colors too!
These headphones are especially great for the iPhone because you can adjust the volume and access basic Siri functionality directly from the left ear cup. Your purchase includes a cable that can connect to headphone jacks, a charging cable, and a case.
Cowin E7
If you want over-ear headphones at an affordable price, the Cowin E7s are a great option. With Active Noise Cancellation, these can block out low-frequency noises, such as a car engines and traffic noise. And with a thirty-hour battery life, you can use your Cowin E7s all day!
These headphones are lightweight and come in six different colors. Your purchase includes a micro USB charging cable and a 3.5 millimeter cable for headphone jacks when you don't want to use Bluetooth.
An AirPods Knockoff
If you want a headphones similar to the AirPods Pro, but don't want to pay a boatload, these AirPods knockoffs might be your best bet. You can get them for just $39.99.
Like AirPods, these in-ear headphones sold by Cshidworld are housed in a charging case that supports wireless charging and hands-free calling. These earbuds have a seven hour battery life, while the charging case can recharge the headphones for five full cycles (thirty-five hours total).
Happy Shopping
I hope this article helped you pick the best iPhone headphones to meet your needs. Make sure to share this article on social media with your friends and family members who want to get a new pair of headphones! If you have any other questions, leave them in the comments section below.