Whether you like it or not, Facebook collects a hefty amount of data on each and every one of its users. Luckily, you can limit the data they collect by changing just a few privacy settings. In this article, I'll explain which Facebook privacy settings you should change!
Most of the privacy settings we'll discuss are housed in the Settings & Privacy section of the Facebook app. Open Facebook and tap the menu button in the lower right-hand corner of the screen. Scroll down to Settings & Privacy, then tap Settings.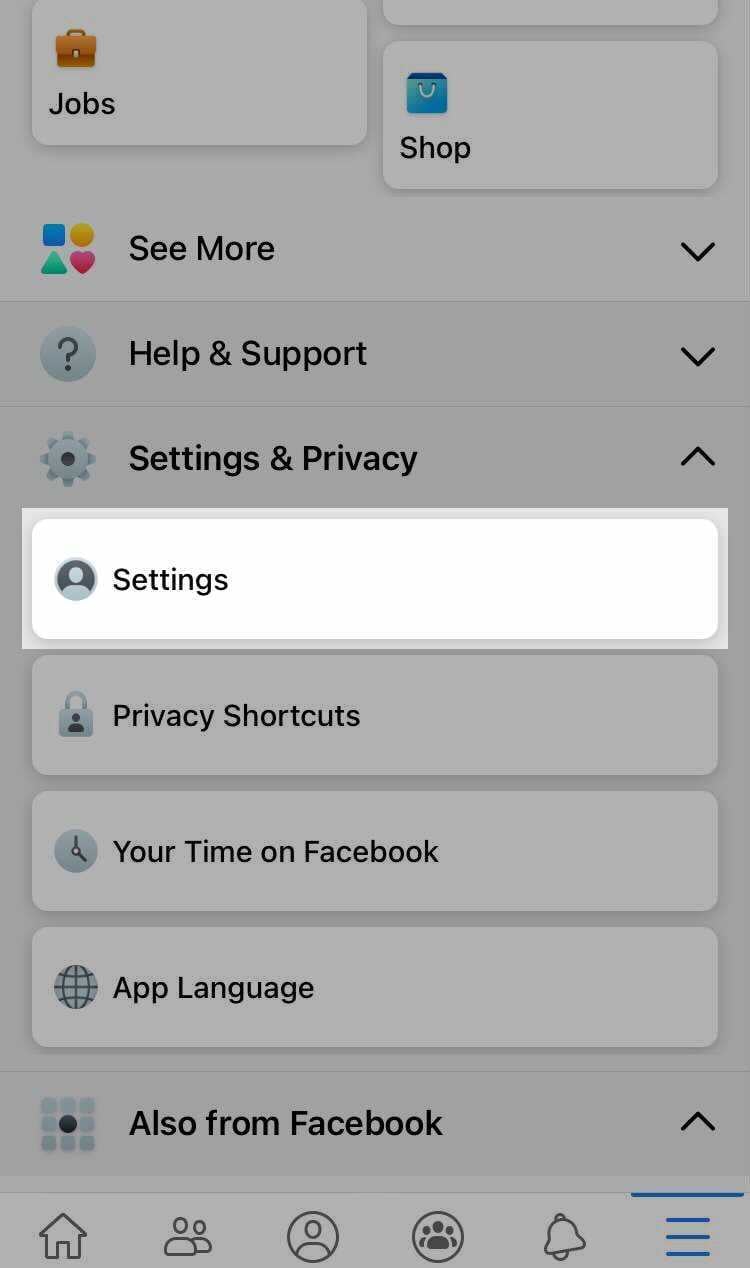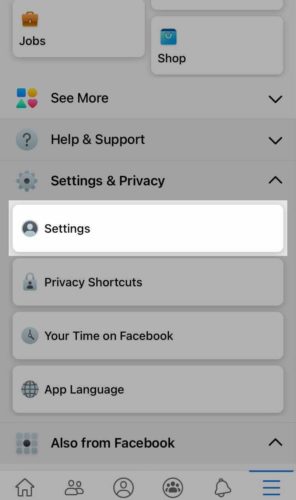 If you'd like additional help setting up these settings, check out our YouTube video! We'll walk you through every step.
Turn On Two-Factor Authentication
Two-factor authentication helps keep your account more secure by adding an extra layer of protection. When logging into Facebook, two-factor authentication will require more than just a password. To turn on this feature, go to Settings -> Privacy & Settings and tap Security and Login. Then, tap Use two-factor authentication.
You can choose either text message or an authentication app as your security method. We recommend choosing the text message because it's easier and just as secure option.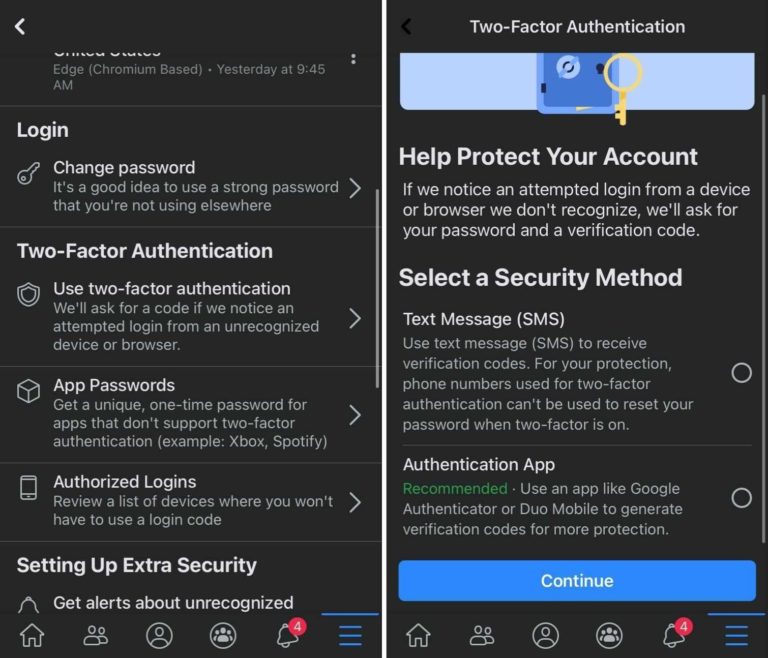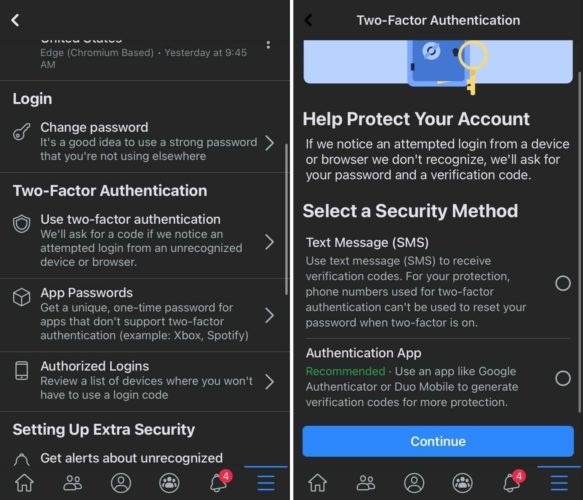 Turn Off Facial Recognition
Do you want Facebook to automatically recognize your face in photos and videos that your friends post? The answer is probably no. Letting Facebook recognize your face in every post can pose a serious security and privacy risk for you.
To turn off facial recognition, scroll down to the Privacy in Settings & Privacy. Then, tap Face Recognition. Tap Continue, then tap No to turn off Face Recognition.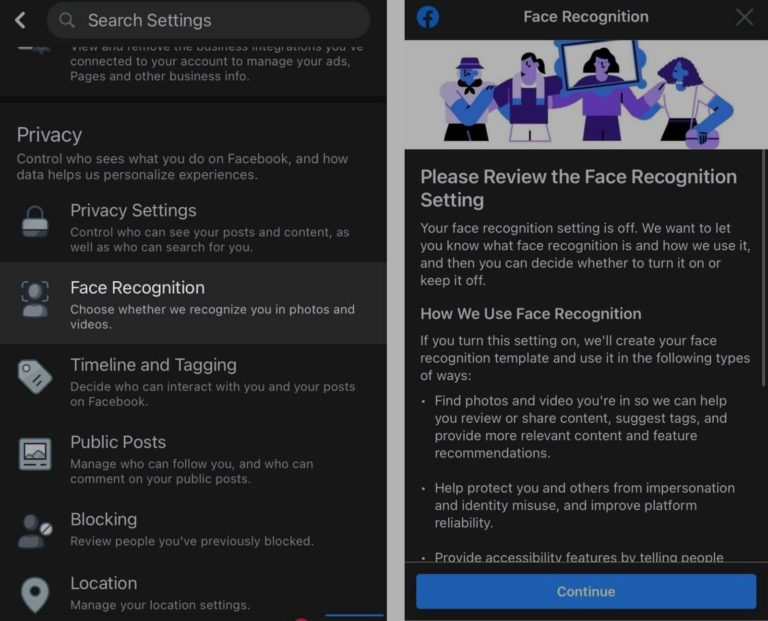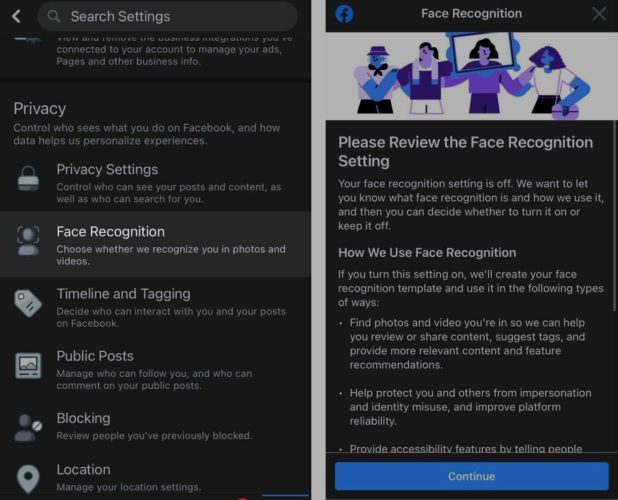 Limit Or Turn Off Location Services
Location Services lets you choose when Facebook has access to your location. Open Settings and tap Privacy -> Location Services. Find Facebook in the list of apps and tap on it.
We recommend setting this to While Using the App or Never. Letting Facebook have access to your location can be helpful in some cases, like when you want to geotag an image.
While you're here, turn off the switch next to Precise Location. This setting drains battery life and is really unnecessary.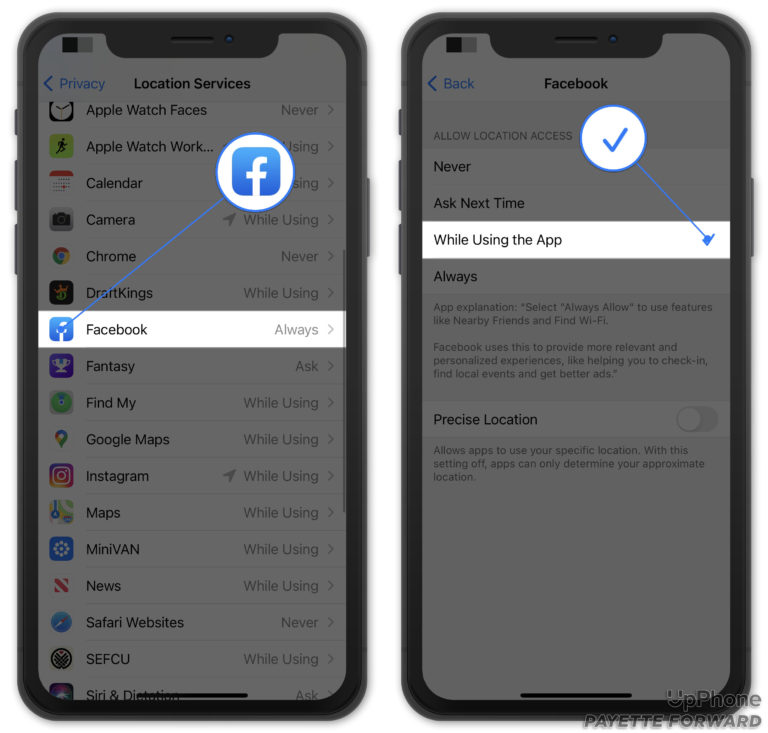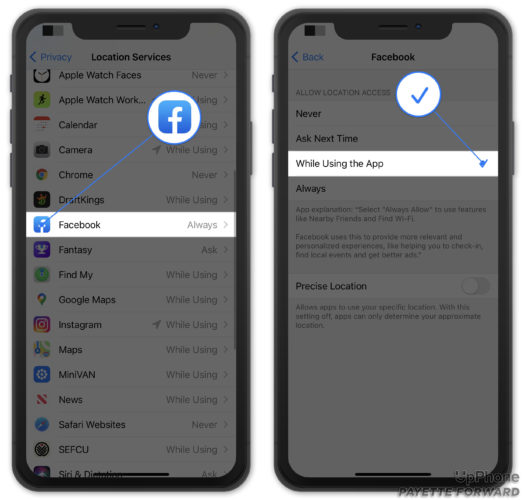 Turn Off Location History
With Location History on, Facebook maintains a list of everywhere you've been. If you don't want Facebook to keep a list of the places you've been, turn this setting off.
To turn Location History off, tap on Location in Settings & Privacy -> Settings. Tap the switch next to Location History to turn this feature off.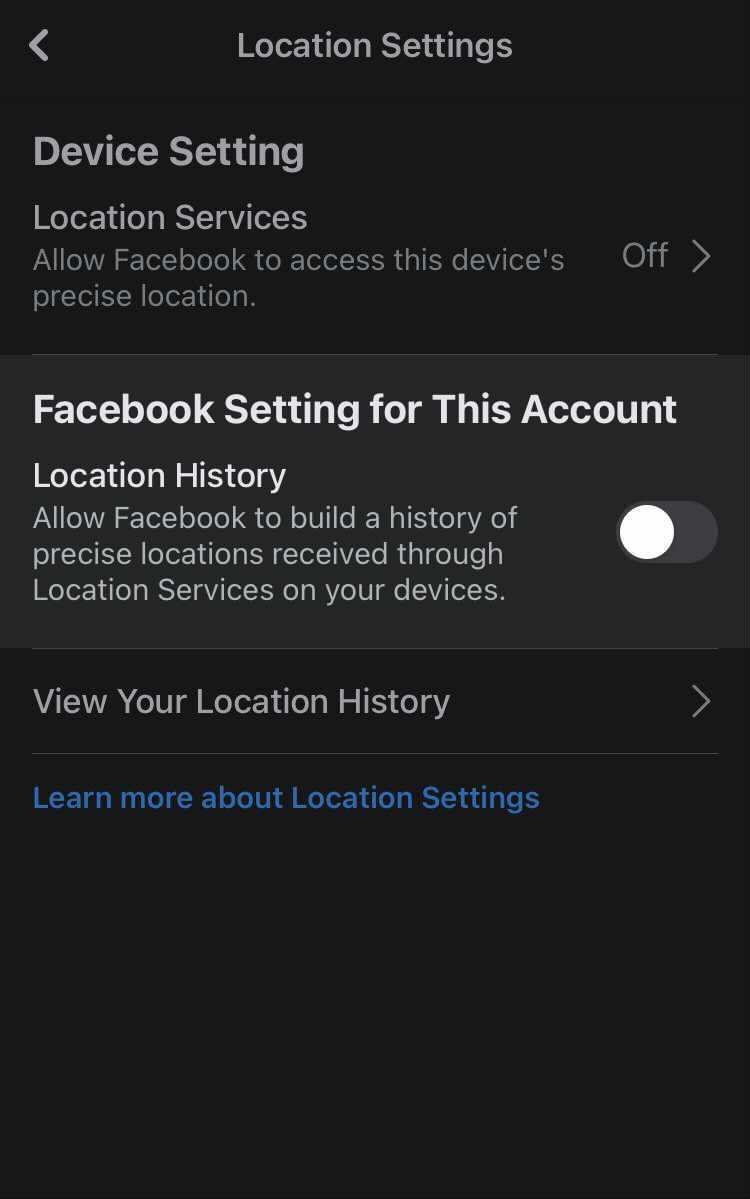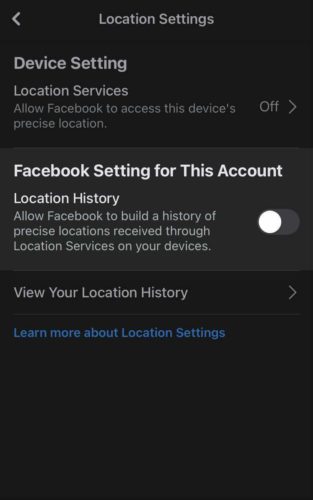 Limit Ad Tracking
Ads are extremely targeted these days, especially when you're on Facebook. You can cut down on targeted ads and make yourself less valuable to advertisers (so you'll see fewer ads) by limiting ad tracking.
Head to Settings & Privacy, then tap Settings -> Ad Preferences -> Ad Settings.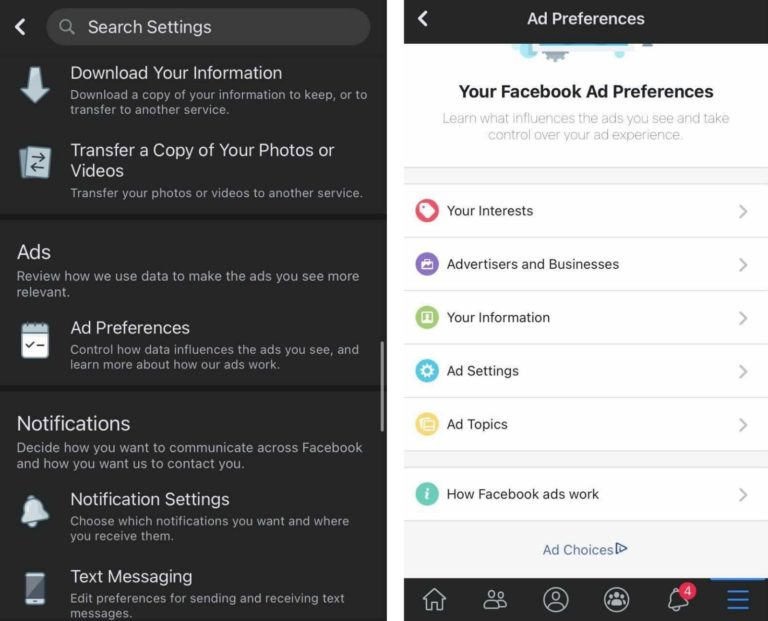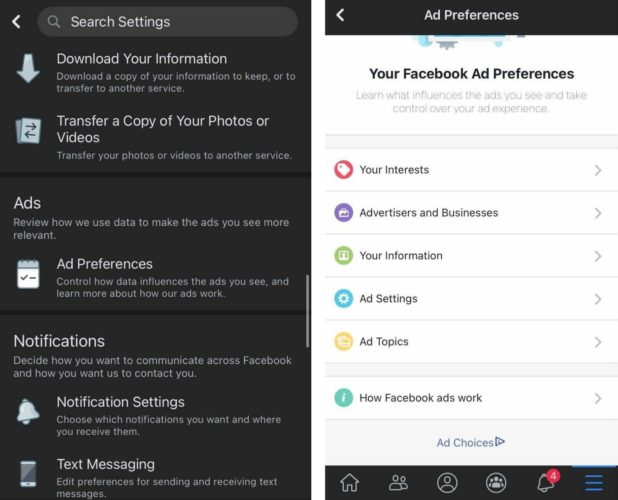 Click Ads based on data from partners. Tap Continue in the lower right-hand corner of your screen. Turn off the switch next to Allowed. Finally, tap Save in the lower right-hand corner of your screen.
Then, tap Ads based on your activity on Facebook Company Products that you see elsewhere and set it to No.
Facebook Privacy Settings: Explained!
You've made some tweaks and now your privacy will be much more protected on Facebook. Make sure to share this article on social media (even Facebook!) to tell your friends and family about the privacy settings they should change. Did we miss any settings? Let us know in the comments section below!