To me, the most annoying part of traveling abroad is power adapters. Not only do you need to know what electric socket the region your traveling to uses, but you also need to ensure you're using a high-quality power adapter that won't blow up your iPhone and MacBook.
Luckily, there's a simple solution to this annoyance: the PlugBug World by TwelveSouth.
Payette Forward Pick
PlugBug World by TwelveSouth
The PlugBug World by TwelveSouth is a must-have for any globe trotter. This device will charge your MacBook and USB device in nearly any part of the world using the MacBook's existing power brick.
This device attaches to your standard MagSafe or USB-C charger does two things: adds international power plugs and a standard USB charging port. The PlugBug attaches to your Apple power adapter using the removable power plug port and requires no additional cables or other adapters.
Most importantly, the PlugBug World includes five different regional power plugs: one for North America, Europe, UK/Hong Kong/Singapore, Australia/New Zealand, and China. These adaptors are incredibly easy to install and will keep your devices charged virtually anywhere in the world.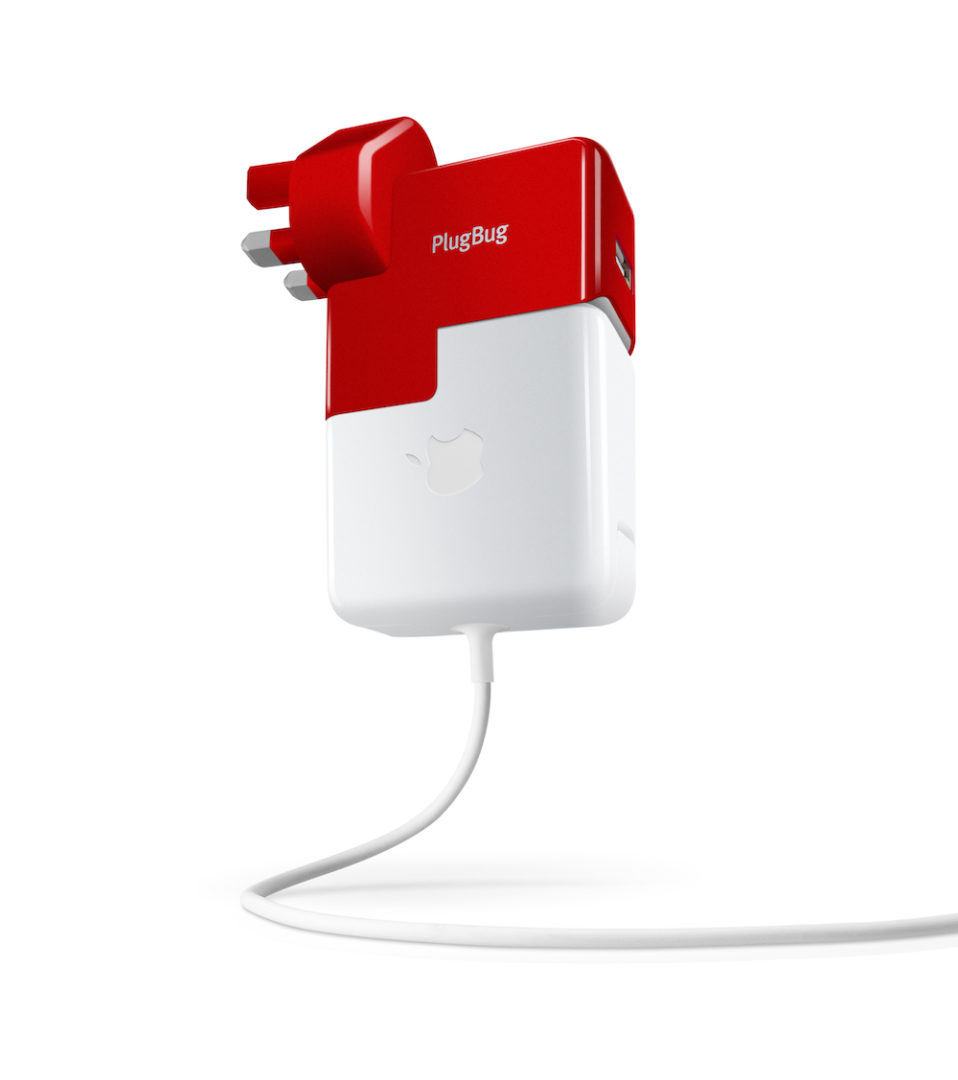 Another great feature about the PlugBug World is the fact that the USB port provides 10 watts of power — the same as Apple's iPad charger. This means that it can provide enough power to charge an iPad without any lag, or an iPhone at twice the speed of the standard, 5-watt adapter.
All in all, this device is a great option for international travelers. The device costs just $45 on Amazon.com, making it nearly the same price as Apple's World Travel Kit.