It's finally time to switch out your AirTag's battery, but you're not how to do it. You don't see any tabs to remove or screws to take out, so how do you put a new battery in? In this article, I'll explain how to change your AirTag's battery, quick and easy!
What Kind Of Battery Do AirTags Need?
AirTags are powered by a single CR2032 coin battery. You can usually find them at your local pharmacy or grocery store, but you'll generally get the best priced CR2032 batteries from Amazon.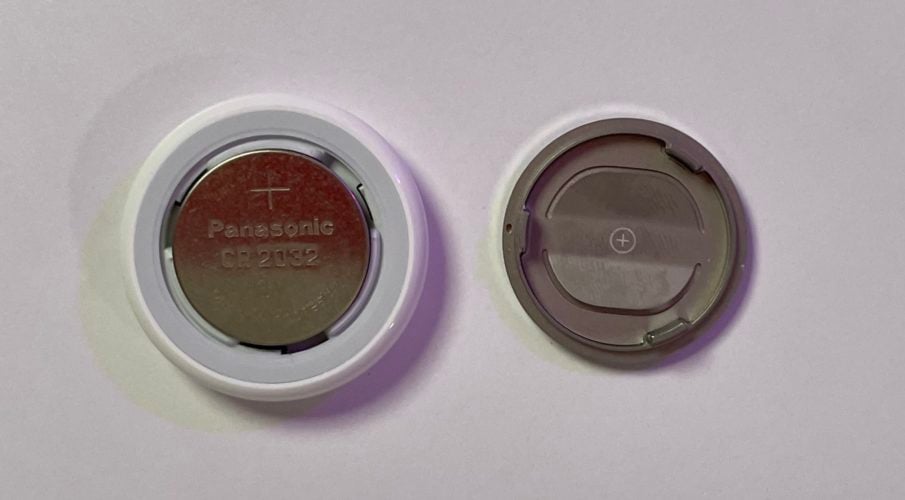 CR2032 batteries power a large number of household objects, including kitchen scales, TV remotes, and watches. You may have some around your house already!
Warning: Watch Out For Duracell Batteries!
We recently discovered a serious AirTags design flaw — they don't work with Duracell CR2032 batteries! Duracell CR2032 batteries have a thin layer of bitter coating designed to prevent children from eating them. Unfortunately, this coating blocks the AirTag battery connector, preventing it from powering up.
If you would like to know more about this design issue, and which CR2032 batteries we recommend, check out our video all about the AirTags design flaw on YouTube!
How Do I Change An AirTag Battery?
Once you have a new CR2032 battery and you're ready to make the switch, grab your AirTag. Hold your AirTag with the metal battery cover facing toward you, then press down on it.
Carefully twist the battery cover counterclockwise until it pops out of place. You should only need to rotate it slightly before the battery cover comes off. Remove the cover, then take out the old battery.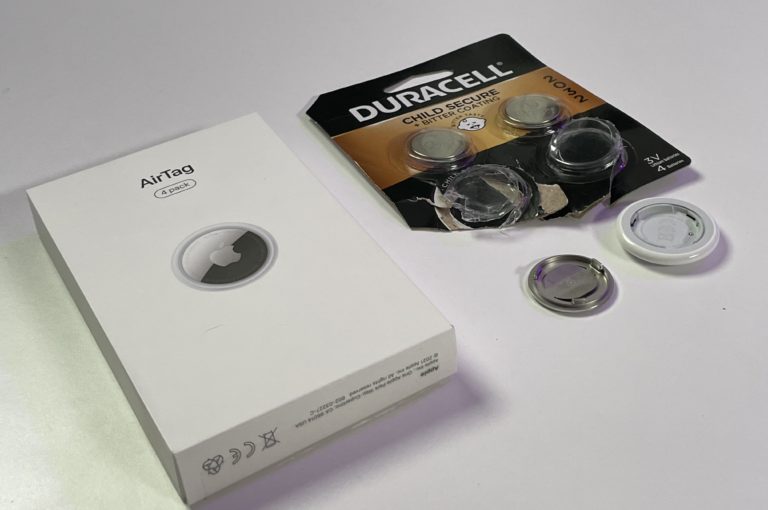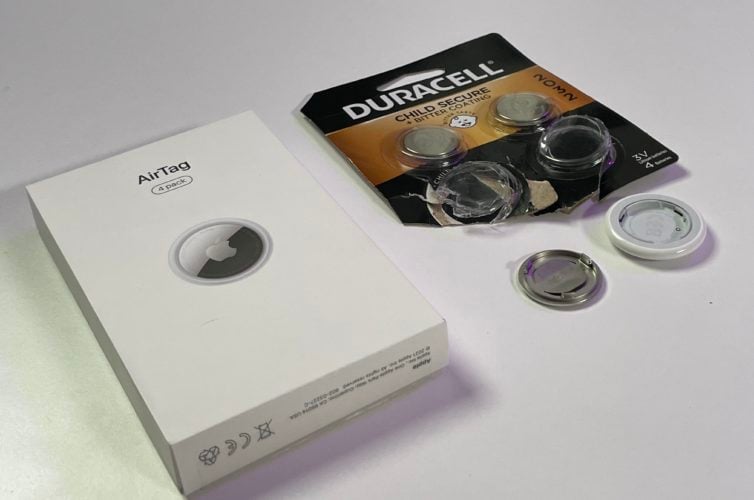 Next, grab your new CR2032 battery. Most CR2032 batteries have a label engraved on the front and a smooth surface on the back. Place the battery into the AirTag with the labeled side facing toward you. The AirTag should make a noise when you place the new battery in.
Once you hear the noise, line the AirTag battery cover's feet up with the thin slots on the inside of the AirTag. Place the battery cover into the back of the AirTag, then twist it clockwise until it locks back in place. Once the battery cover stops rotating, you're all set!
How Long Do AirTag Batteries Last?
Apple estimates that an AirTag battery can last for over a year of regular use before it needs to be changed. However, Apple got this estimate by testing the battery for much heavier daily use than the average AirTag user will need.
Unless you constantly lose your AirTag and need to use the Play Sound or Precision Finding feature on a daily basis, your AirTag's battery will probably last much longer than a year.
AirTag: Back In Business!
When an AirTag runs out of battery, it turns into a shiny dead weight on the object it's attached to. We hope this helped you change your AirTag battery so you can once again locate your tagged item. If you have any questions, feel free to let us know in the comments!