Over the last 10 years, the fundamental building blocks of successful websites haven't really changed, but the way to build them has. In this article, we're going to show you how to create a successful WordPress website in 2022, step-by-step.
Our primary goal was to make this tutorial easy for beginners to follow. It doesn't matter if you've never built a website before. If you've never heard of SEO (search engine optimization), that's OK too! Unlike other tutorials, we'll show you the exact methods we've used to create successful WordPress websites (like this one) that millions of people visit each month.
It's not rocket science. You don't need to be a computer whiz or know anything about how to code! In just an hour or two, you can be up and running with a website that's actually built for success.
The Professional Website You'll Create
We decided to make a website for a realtor named Anita House. It includes a beautiful home page, featured listings, contact form, about page, and more!
We think you'll agree that it looks like it was designed by an agency — not using a website builder, and certainly not like it took less than 2 hours to build. But it did.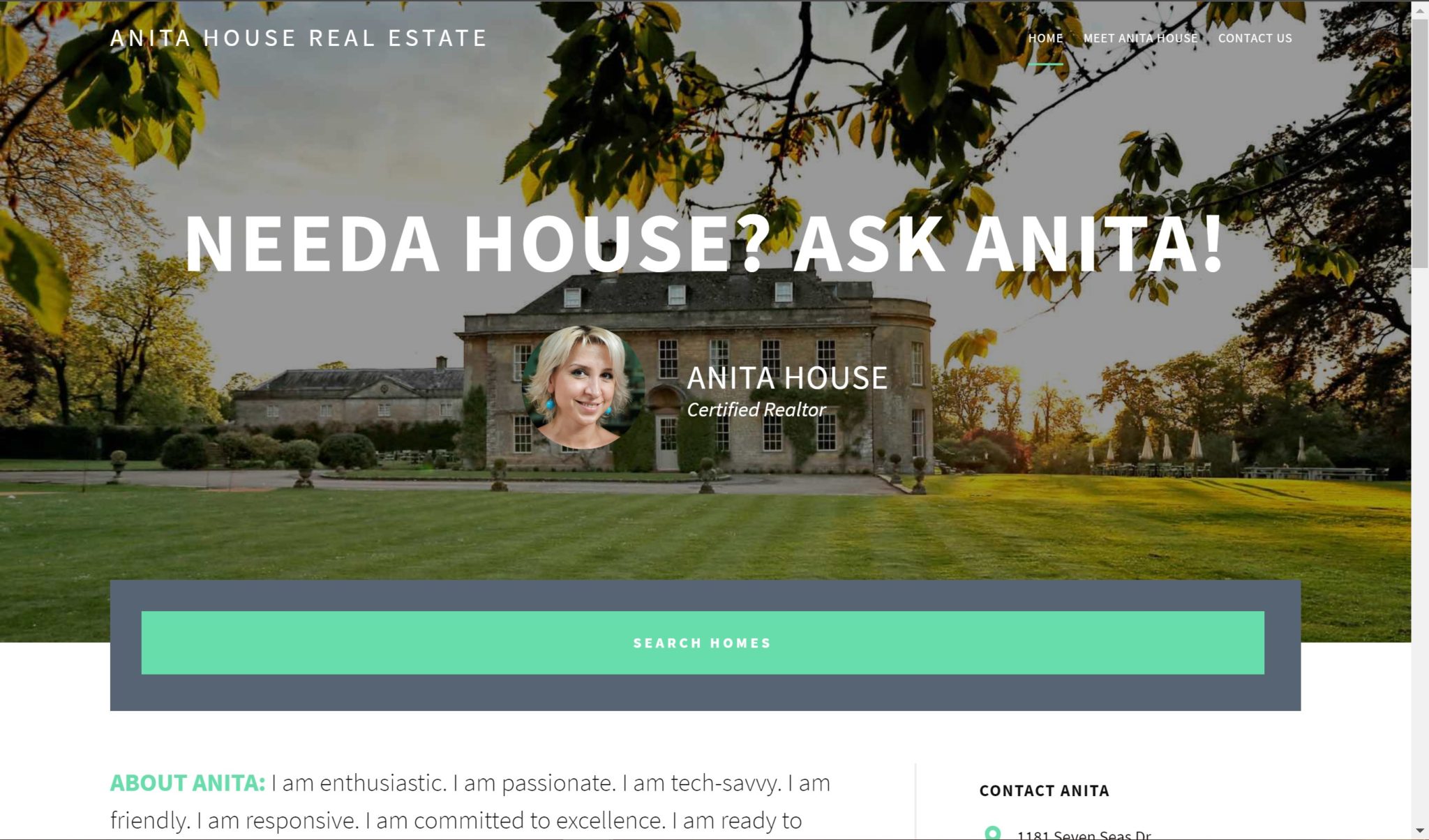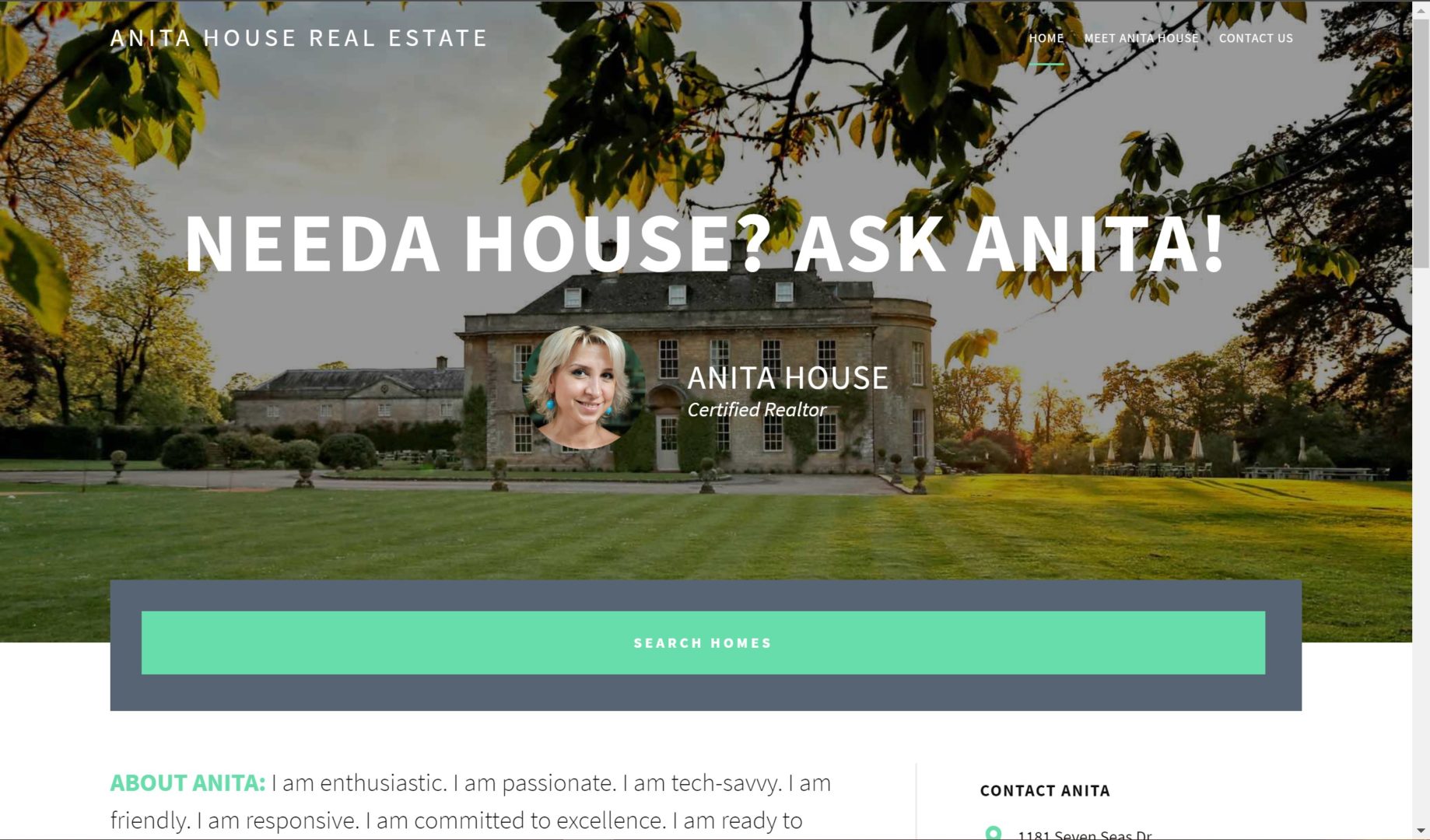 One of the most important things about Anita House's website is that it can drive users toward conversions with beautiful real estate listings. This type of customer drive can be invaluable for any business.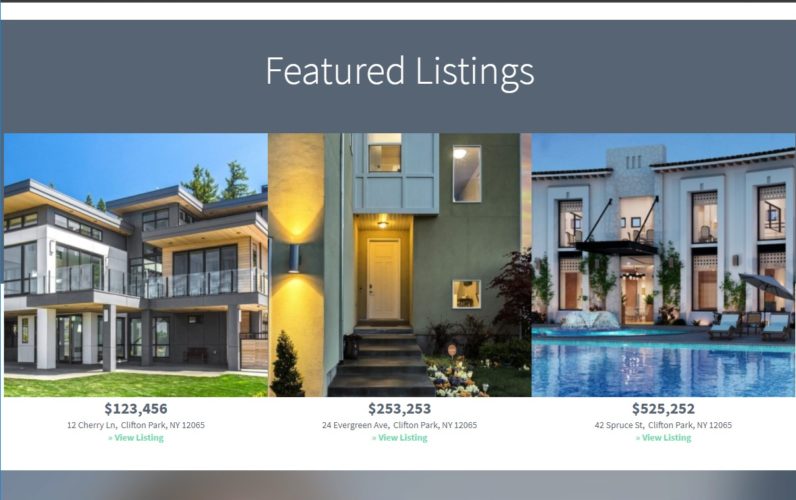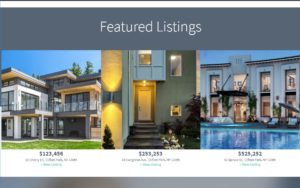 Why WordPress Is A Better Choice Than Wix, Weebly, And Other Website Builders
There are countless "how to build a website videos" on the internet and on YouTube. You've probably seen them. There are countless web hosting providers like GoDaddy and countless "easy-to-use" website builders like Wix and Weebly. There are countless different ways to build websites and it can all be really confusing.
All of these platforms have something in common. They all promise they'll show you how to build a pro-quality website in very little time, for very little money. But the truth is that most websites actually fail.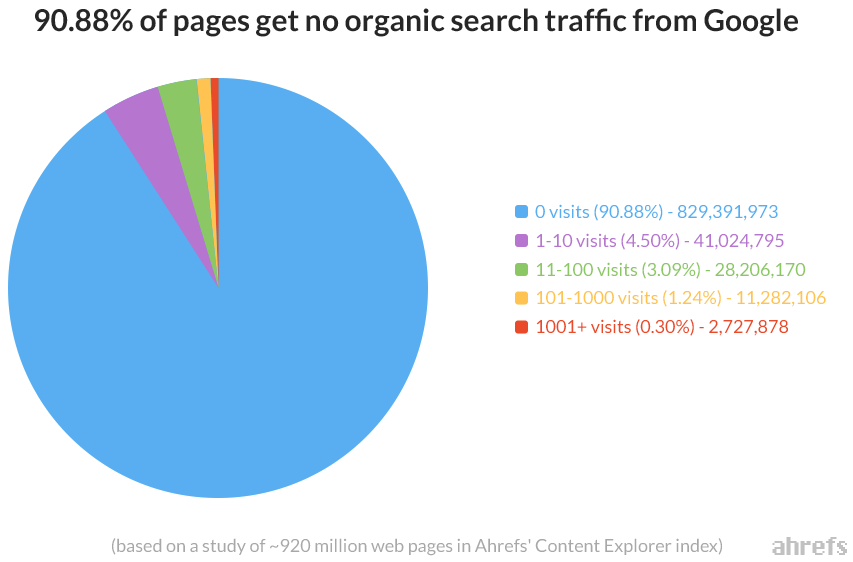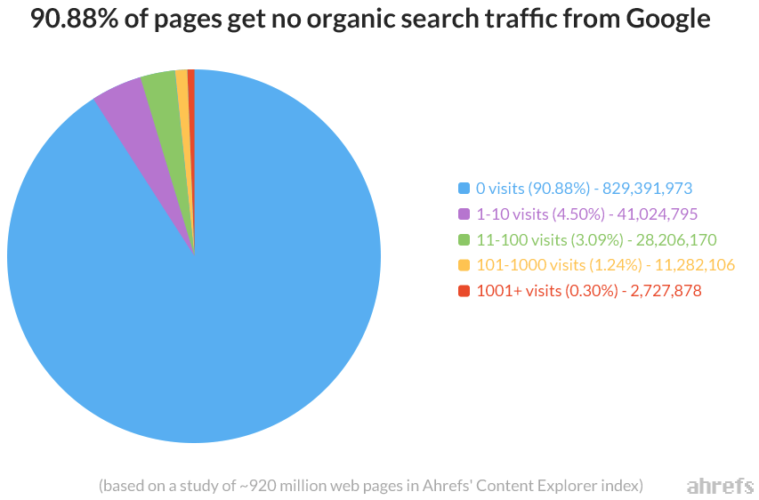 Why is it that over 90 percent of websites on the internet get zero traffic? (source: ahrefs search traffic study) The answer is simple: they didn't have a plan. They don't have the key pieces of information in line ahead of time that make the difference between a website's success and failure.
Unlike other tutorials, the first thing we're going to help you to do is create that simple plan. It's necessary for success and it only takes 1 minute! Whether you choose to follow our tutorial, someone else's, or even if you decide to hire a professional web designer, these questions will be your guiding light as you build with WordPress.
Planning A Successful WordPress Website In 1 Minute
Grab a pen and a piece of paper, and let's get started! At the top, write down the type of business you're in. Then answer these 3 questions:
What is the number #1 goal you want to accomplish with your website? What needs to happen for you to make money?
What does a visitor need to do to achieve your goal for them?
What does a visitor need to know or see before they will achieve your goal?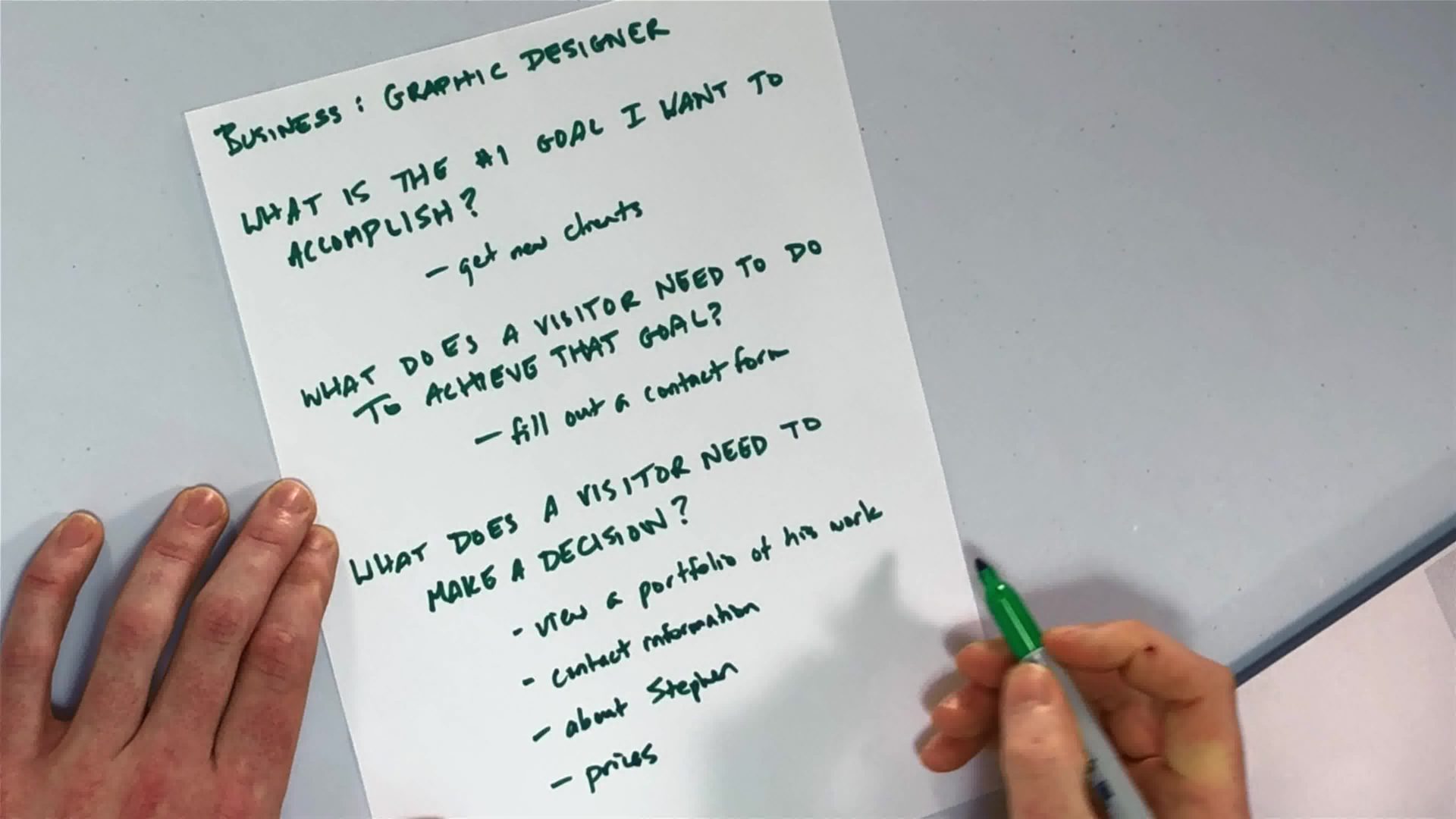 In our demo video, we built a WordPress site for Stephen Mullinax, a graphic designer from Atlanta, GA. His #1 goal is to get new clients — that's how he makes money. To do that, a visitor needs to fill out a contact form. Before they do that, they'll want to view a portfolio, learn about Stephen himself, and see his prices. It needs to be easy to contact him. That simple plan is enough to begin to structure a coherent website.
Think about your goal as you build your website. In Stephen's case, it's to get new clients. Period. It's not to have something that looks pretty that nobody ever visits.
The concept is simple. Answering the question, "Will this help me accomplish my goal?" can be extremely helpful as you're making decisions about what to put on your website and, just as importantly, what not to put on your website.
Another benefit of this kind of planning is that it works well for SEO, which stands for search engine optimization. Google likes websites where different pages have unique topics. (Source: Google SEO Starter Guide)
Goal #2: Get People To Visit The Website
Now that we've identified our primary goal, we have to talk about our number two goal: to get people to visit our WordPress website. What's the point of having a great-looking website if nobody ever visits it?
We're not talking about people who already have your business card or already go to your store. Those people already know about you. We're talking about attracting new people.
A lot of people say the only way to get people to visit a website is by either:
Paying for advertising in Google. Those are those search results that appear at the top of search results that say "Ad" next to them.
Pay an SEO agency to do tricks to your website that catapult it to the top of Google for free when people type in a keyword.
In SEO jargon, a "keyword" nowadays can be thought of as a "key phrase." It can be one or several words. For example, "WordPress" and "best WordPress websites" are both SEO keywords.
The truth is that you do not need to pay an expensive agency to build an SEO-optimized website. We're going to show you how to do that.
We're SEO Professionals
We run this website, payetteforward.com, upphone.com, and other local business websites that over 1.5 million people visit every month through Google organic search.
In SEO, "organic search results" are everything that shows up underneath the advertising section in Google.
We wanted to mention this to prove that we really do know how to do SEO in 2022 and how to set up websites for success. We don't do anything "black hat" or use secret tricks to get people to visit our websites.
Cheating Doesn't Work
Why don't we cheat? Google is filled with rooms full of the smartest people in the world. They catch onto every trick. Even black hat strategies that work for a month or two are doomed to fail. I know of a major hotel chain who tried to cheat and was delisted from Google for years.
We do everything possible to stay on Google's good side. We're not going to show you anything that isn't going to work for the long haul.
A Success Story
A couple years ago, I built a website for a local pizza place. They didn't think they needed a website, but I built one for them anyway. I knew that they could make a lot more money if they had a very simple website.
I answered the three questions to plan the website before I began. The #1 goal of the website is to get people to call them and order a pizza. Before they do, they're going to want to look at the menu. Simple.
Google Analytics is a free platform that keeps track of people who visit your website. I set a value of $25 per call, which is probably on the low-end for their average order. 217 people made phone calls over a 30 day period for a total goal value of $5,425. What's really interesting is that 150 of them would not have called if they didn't the menu page on their website.
You can create a great-looking WordPress website that ranks highly in Google, gets lots of calls, and makes money. You don't need an SEO agency and you don't need to pay for advertising. You do need to know some of the simple fundamentals that make websites a success. Our tutorial will show you exactly what to do, step-by-step.
Recommended WordPress Web Hosting Providers
We said it before: There are a lot of cheap website builders out there that get you started for free. But you'll need to pay for things that are absolutely necessary for success — things that come for free with other web hosting providers. Wix, Weebly, and the like all charge hefty fees for having your own domain name, SSL security (we'll explain this later), getting rid of ads, and analytics, just to name a few.
The web hosting platform we recommend is more expensive than Wix and Weebly upfront, but it provides a lot more value, and everything you need to build a successful WordPress website.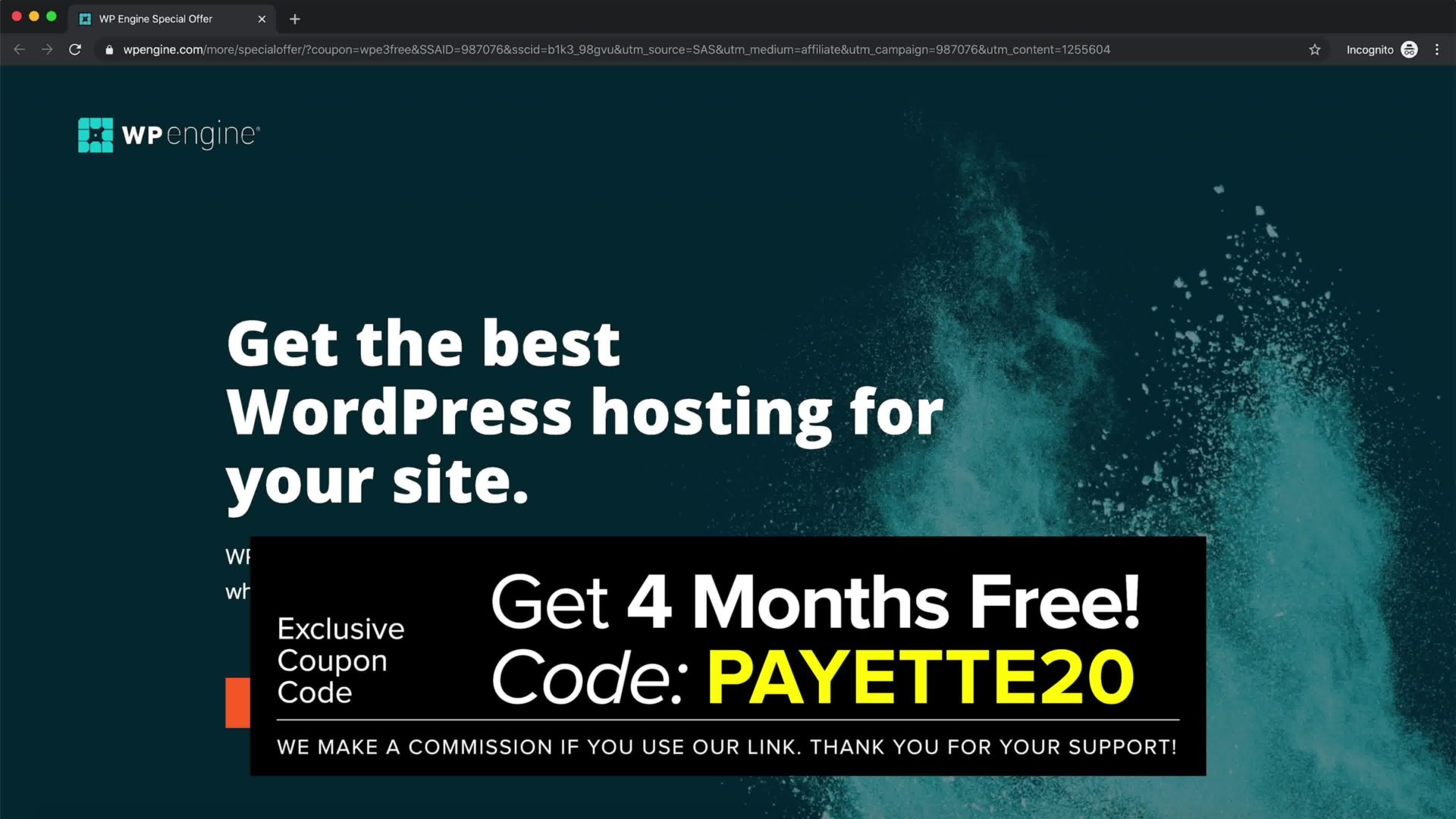 WP Engine gives you free professional StudioPress themes, each of which are worth $99. You'll get free support from industry professionals. Independent web developers charge $100 / hour or more for support. You'll get free custom domain support, SSL certificates, and the fastest hosting on the internet. It is absolutely worth the $30 a month.
Google loves to see fast websites, and so do the people who visit your website. Think about it. If this page took 10 seconds to load, you would have hit the back button and tried another website. I'm glad you stayed!
It's absolutely essential to set up a WordPress website for success right from the very start, and WP Engine is going to help you do that.
How To Avoid The Mistakes Almost Everyone Makes With WordPress
Choosing the right hosting provider is essential for success, but it's not enough. You also need to know how to set up WordPress correctly and avoid the mistakes that most people make when they're setting it up. We decided to make a video for beginners after we took a look at the other videos and articles that are out there on the internet.
Most people who make tutorials are in it to make a quick buck. We do make a commission if you sign up for WP Engine through our link. That said, we truly WP Engine it is the best option for creating new websites.
We contacted them and were able to get our own custom coupon code (PAYETTE20) that will get you 4 months free, which is the best offer you'll find anywhere on the internet.
Let's Get Started
We could have made this article 10,000 words long, but video is a lot more helpful than text when it comes to teaching people how to build websites.
Watch our YouTube video below. You can click here to skip to 8:30 and dive right in with signing up for WP Engine. There's also a table of contents in the description section of the video on YouTube.
About Buying A Domain Name
We highly recommend buying your domain from Google Domains. A .com is only $12 a year, and Google makes it very easy to sign up for a business email address — something like [email protected]. They also give you privacy protection for free, which most other domain name registrars charge for. We don't get a commission from them. They're just the best, and we use them too.
Successful WordPress Website: Built!
That's how to create a successful WordPress website in 2022. Thanks so much for reading. We hope this article and our video are helpful! Feel free to leave us a comment down below with questions. We're happy to help however we can.