Background sounds and white noise can help you stay calm, focused, and relaxed. With iOS 15, you can play a variety of soothing background sounds on your iPhone, even while music is playing! In this article, I'll explain how to play Background Sounds while listening to music on your iPhone.
Make Sure Your iPhone Is Up To Date
The option to play Background Sounds while listening to music was introduced with iOS 15. iPhones running earlier versions of iOS won't be able to use this feature.
You can check which version of iOS is running on your iPhone in Settings -> General -> About. The version of iOS running on your iPhone will appear next to Software Version.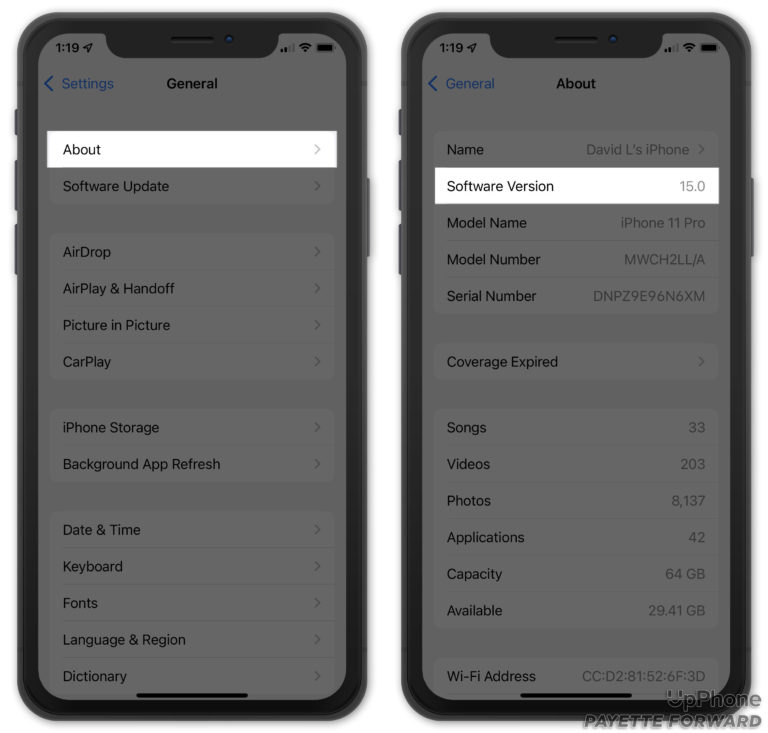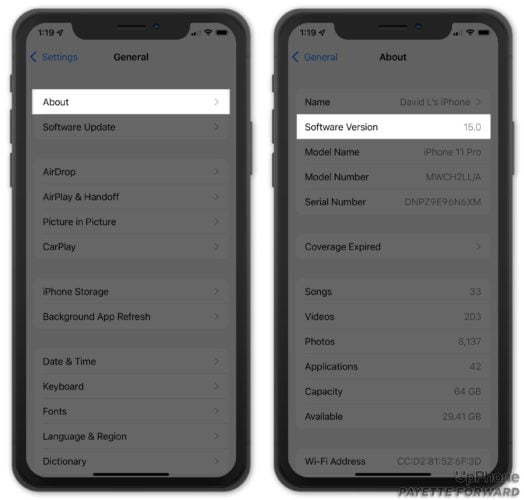 If you need to update your iPhone, head to Settings -> General -> Software Update. Tap Download and Install or Install Now if a software update is available.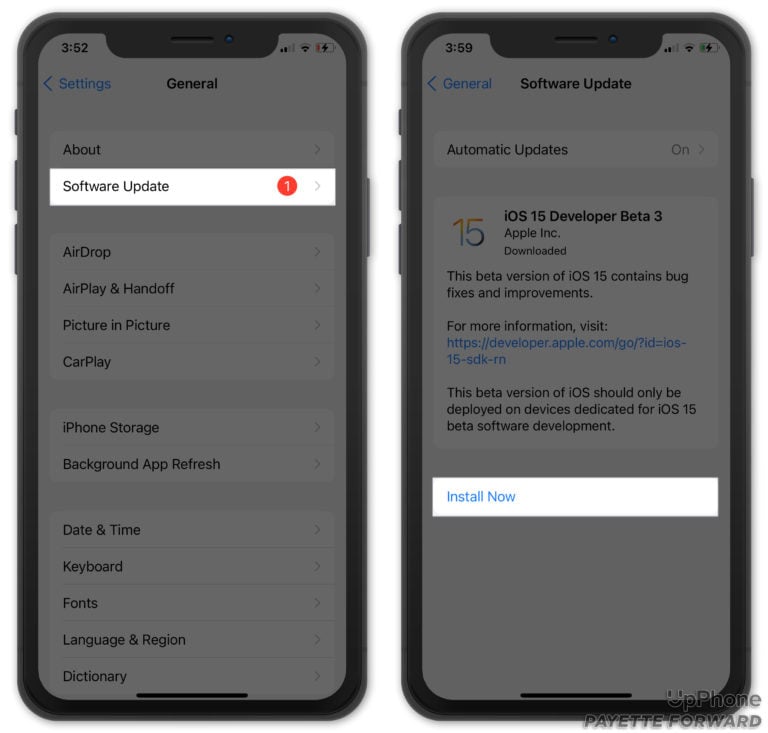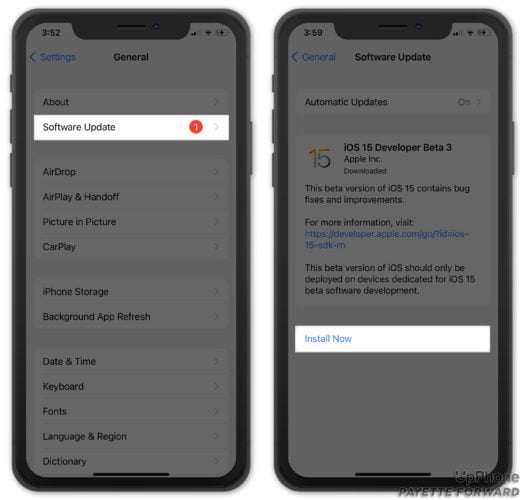 Add Hearing To Control Center
Adding Hearing to Control Center will make it easier for you to play Background Sounds and music at the same time. You can start playing both from the same place without have to go deep into the Settings app.
Open Settings and tap Control Center. Make sure Hearing appears under the list of Included Controls. If it doesn't, scroll down to More Controls and tap the green plus button to the left of Hearing.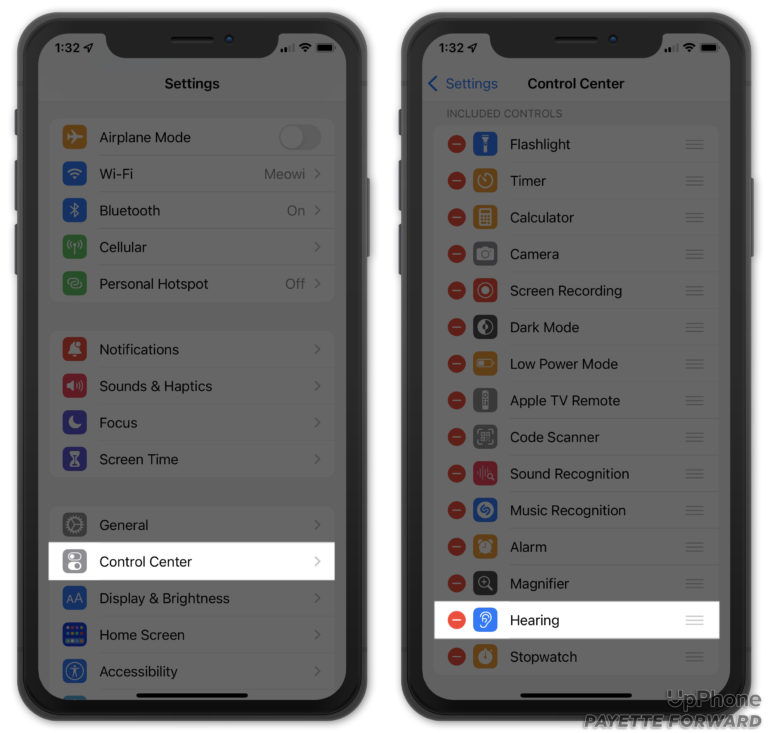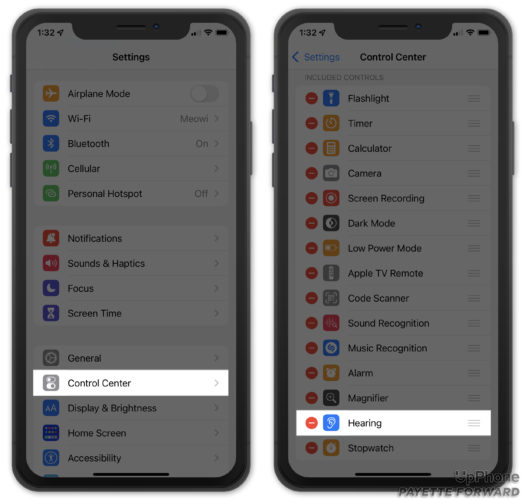 Play Background Sounds & Music At The Same Time
Open your preferred music app and select a song or album to listen to. Then, open Control Center on your iPhone by swiping down from the upper right-hand corner of the screen (iPhones with Face ID) or up from the very bottom of the screen (iPhones without Face ID).
Press and hold the Hearing button in Control Center. Tap Background Sounds to select the sound you'd like you play. Slide the Volume with Media slider to the right to increase the level of Background Sound.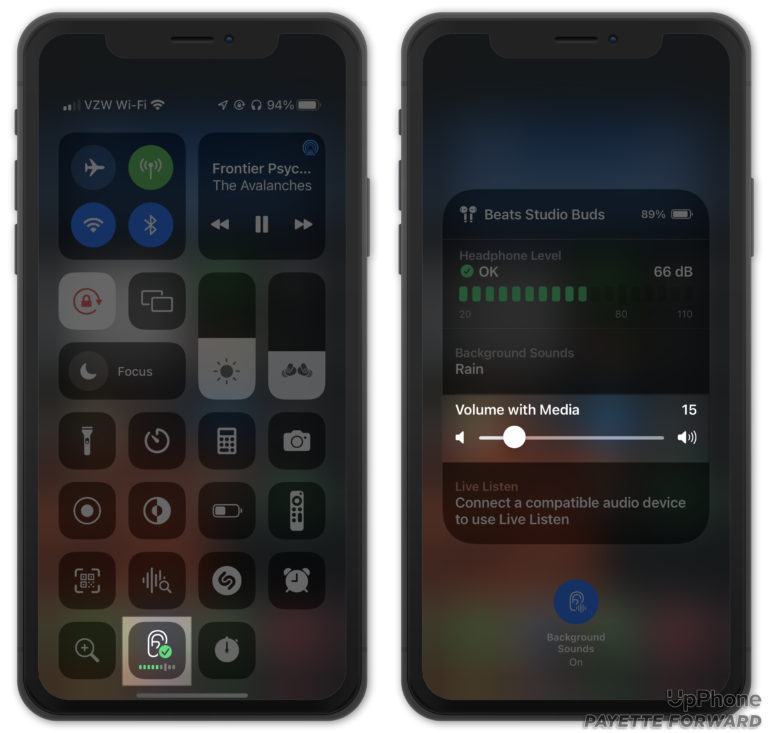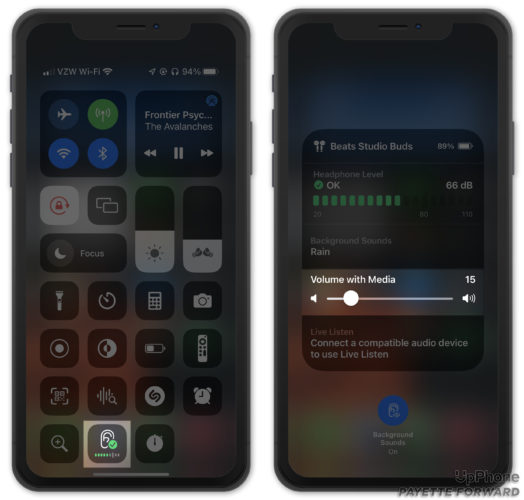 To change the Background Sound that's playing, tap Background Sounds and select a sound from the list that appears.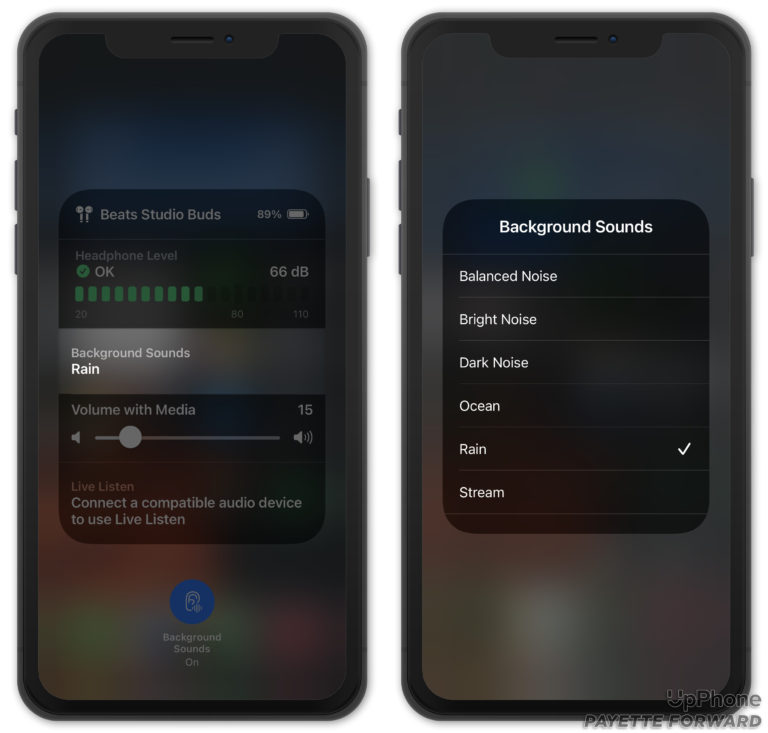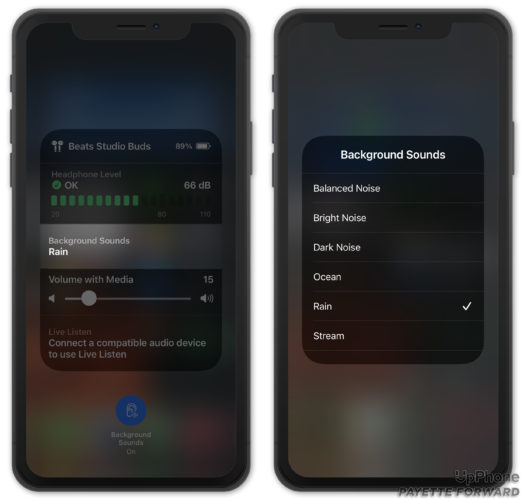 I Just Want The Background Sound!
If you only want to listen to Background Sounds, tap the pause button in the upper right-hand corner of Control Center to pause the music. Then, tap on the Hearing button again. Tap the small Background Sounds button at the bottom of the screen to turn it on. Use the slider to adjust the volume of the sound.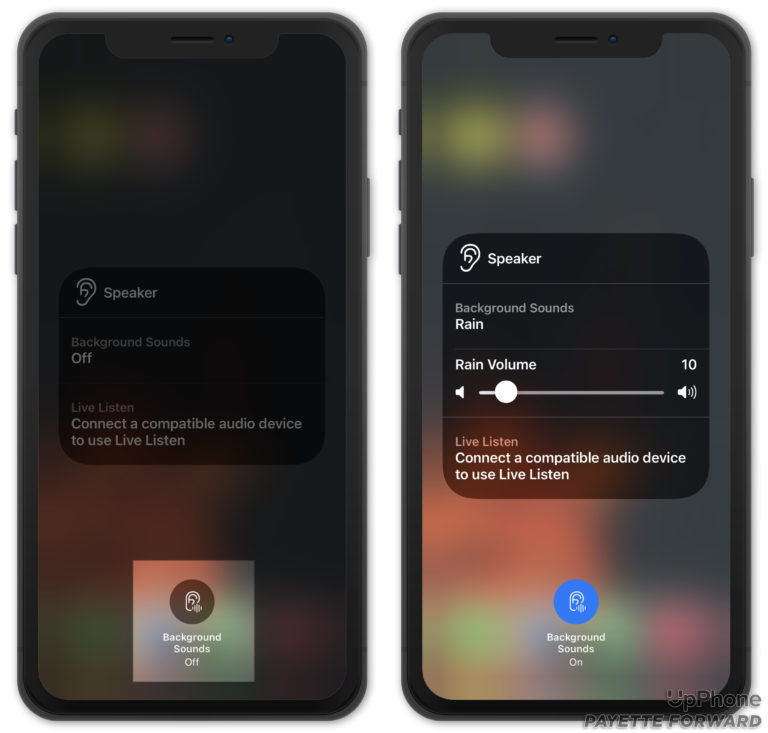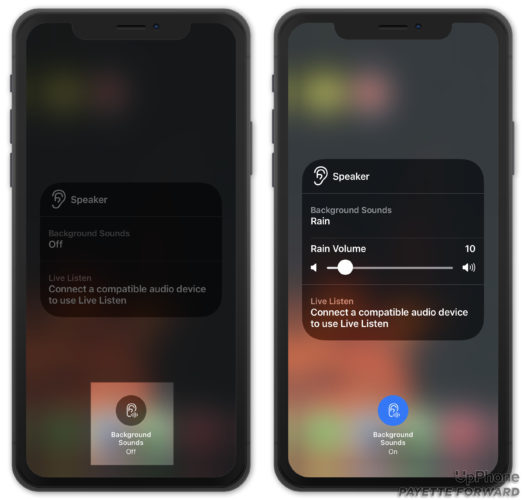 Learn More About iOS 15
The ability to play Background Sounds and music simultaneously isn't the only new iOS 15 feature. FaceTime for Android, new privacy settings, and redesigned native apps make iOS 15 the best iPhone software update ever. Check us out on YouTube to learn more about iOS 15, including the settings you need to turn off now!
Rain, Rain, Don't Go Away!
You've successfully played Background Sounds while listening to music on your iPhone! Make sure to share this awesome iOS 15 feature with your friends and family on social media. Leave any other questions you have in the comments section down below.