You've activated your Fitbit and you're excited to start using it, but your iPhone won't recognize it. No matter what you try, you can't pair your devices. In this article, I'll explain what to do when your iPhone can't find your Fitbit!
If Your Phone Can't Find Your Fitbit: Quick Fixes
There are a few things you can do to make sure that your Fitbit and iPhone will connect properly. First, make sure that your iPhone and Fitbit are within thirty feet of each other.
Bluetooth devices have a limited range. Once you get outside of that range, your devices can experience connectivity issues.
Next, make sure iPhone Bluetooth is on. Bluetooth is the technology your iPhone uses to wirelessly connect to other devices. Open Settings and tap Bluetooth. Make sure the switch next to Bluetooth at the top of the screen is on.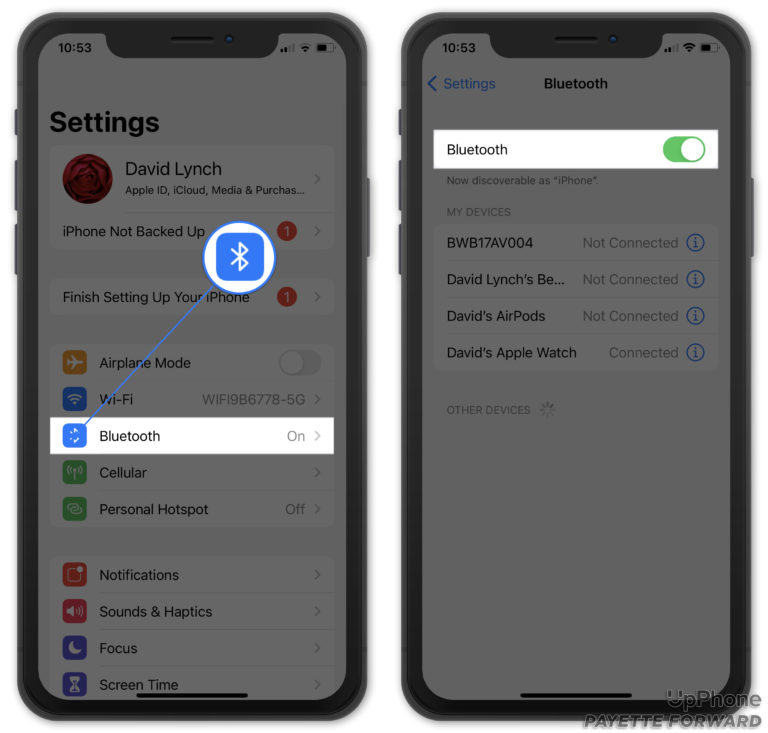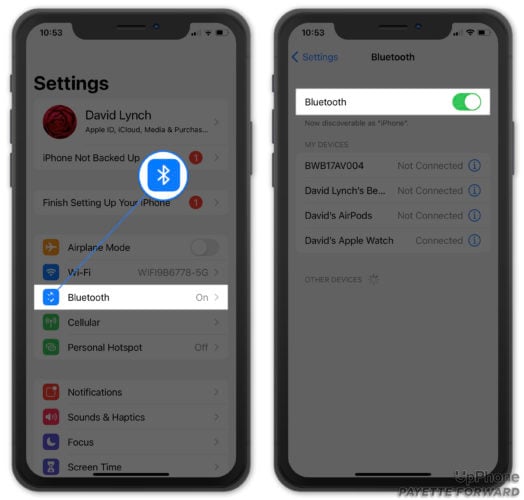 It's also important make sure your iPhone isn't connected to any other Bluetooth devices. Connecting to multiple Bluetooth devices simultaneously can interfere with your iPhone's ability to pair with your Fitbit.
In Settings -> Bluetooth, check to see if your iPhone is connect to any other devices. If it is, tap the information button (blue i inside of a circle), then tap Disconnect.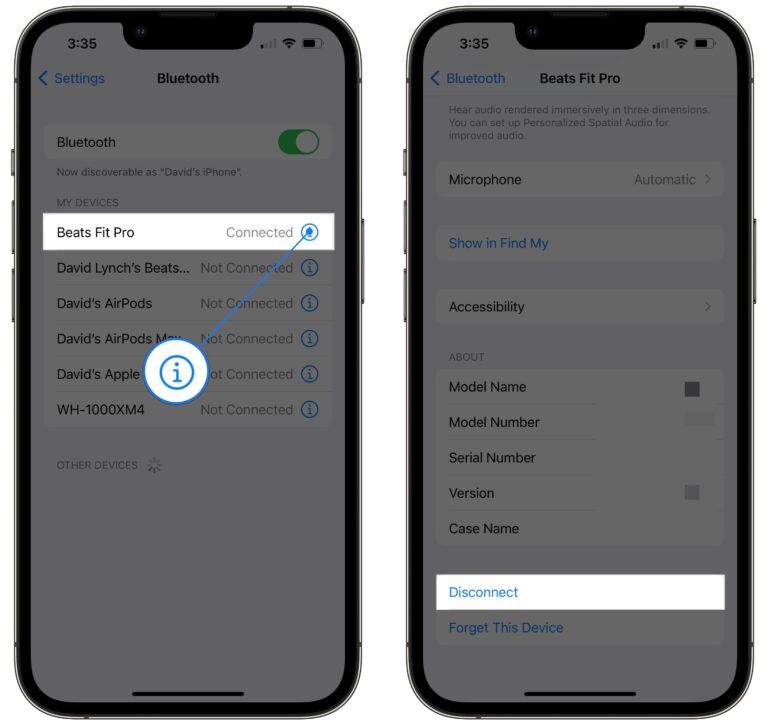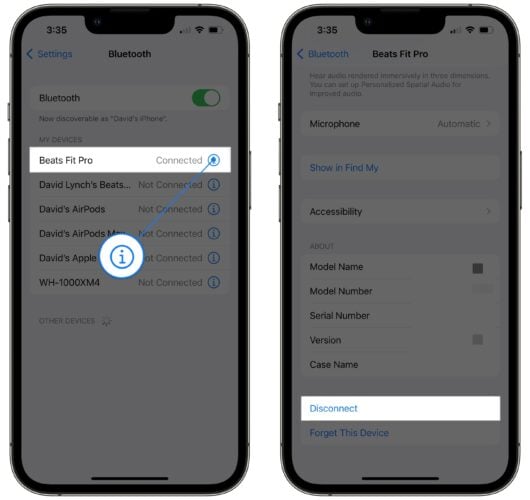 Turn Bluetooth Off And Back On
If your iPhone still can't find your Fitbit, try turning Bluetooth off and back on again. This will reset the connection and hopefully allow your Fitbit to connect.
Open Settings and tap Bluetooth. Tap the switch at the top of the screen to turn off Bluetooth. Wait a few seconds, then tap the switch a second time to turn Bluetooth on again.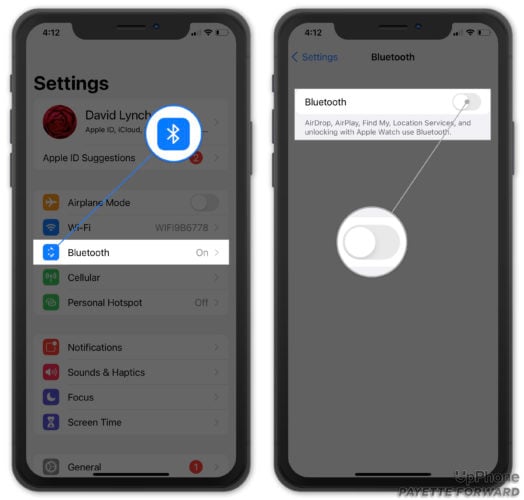 Close And Reopen The Fitbit App
Resetting your Bluetooth connection is one way to troubleshoot, but if this doesn't work, try closing and reopening the Fitbit app. Similar to resetting the Bluetooth connection, this will reset the Fitbit app and give it a fresh start.
The first step is to open the app switcher. Double-press the Home button, if your iPhone has one. If your iPhone doesn't have a Home button, swipe up from the bottom to the center of the screen. Finally, swipe the Fitbit app up and off the top of the screen.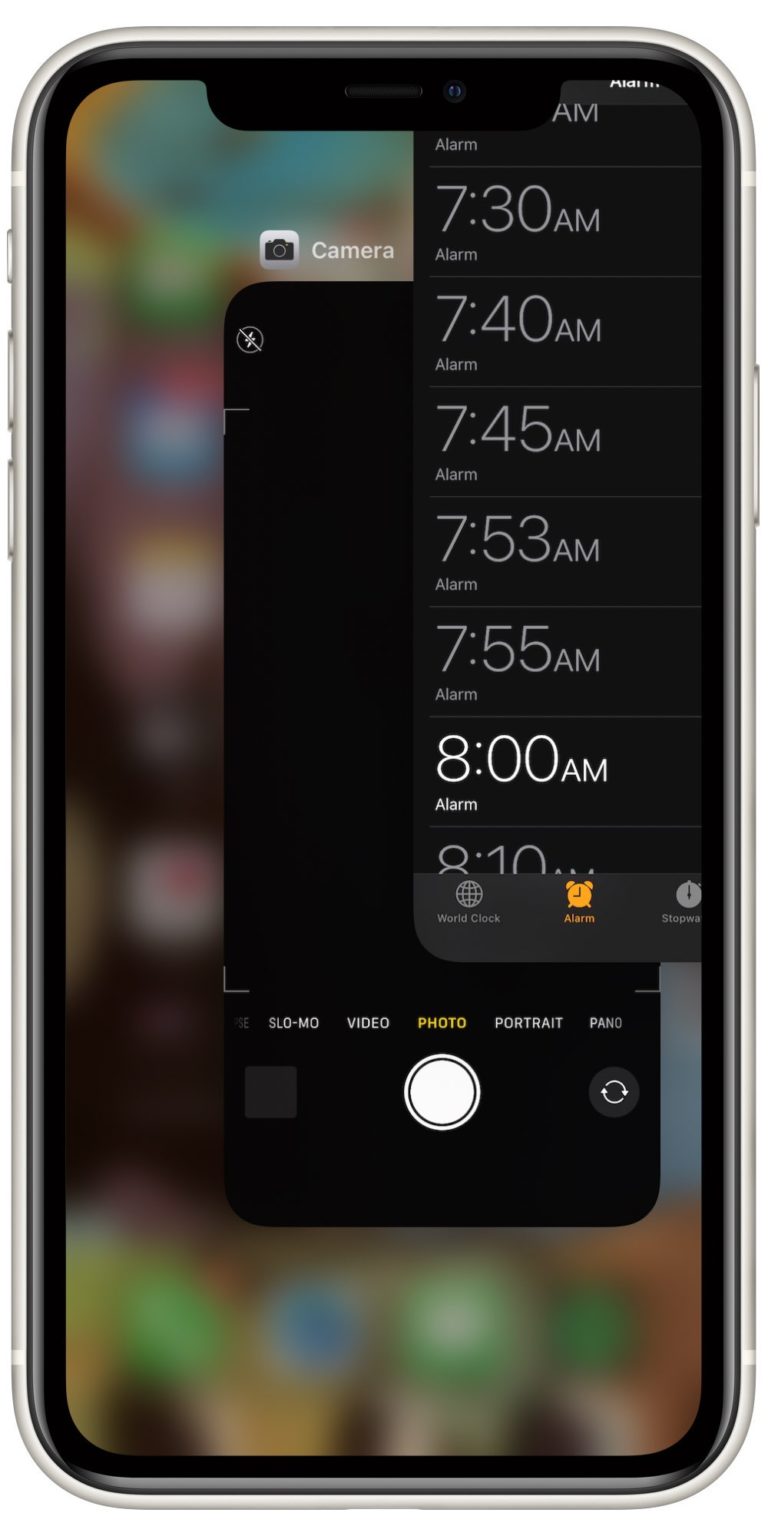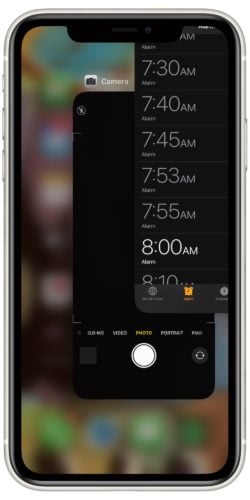 Reopen the Fitbit app and try pairing it to your iPhone again.
Check For Fitbit App Updates
Sometimes your iPhone can't find your Fitbit because you haven't installed the most up-to-date version of the Fitbit app. To check for an app update, open the App Store and tap the Account icon in the upper right-hand corner of the screen. Scroll down to the Updates section, then tap Update to the right of the Fitbit app if one is available.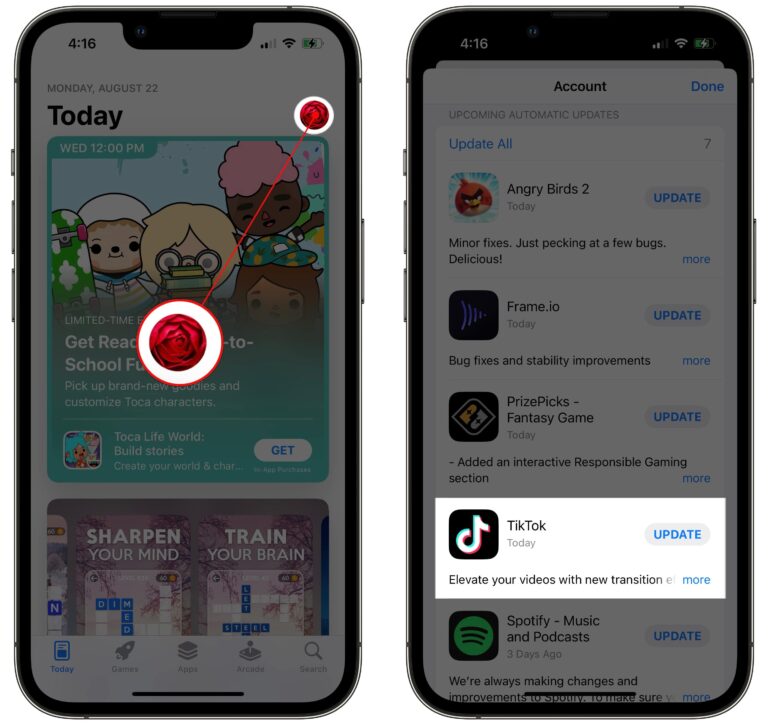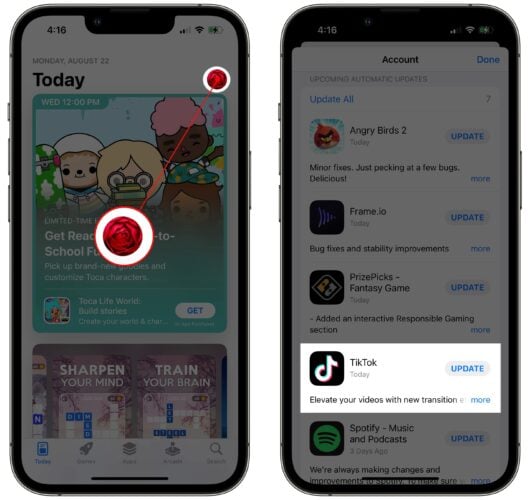 Check For An iOS Update
It's also a good idea to see if your iPhone is up to date, as outdated software can cause a variety of different problems. Open Settings and tap General -> Software Update.
Tap Download and Install or Install Now if an iOS update is available.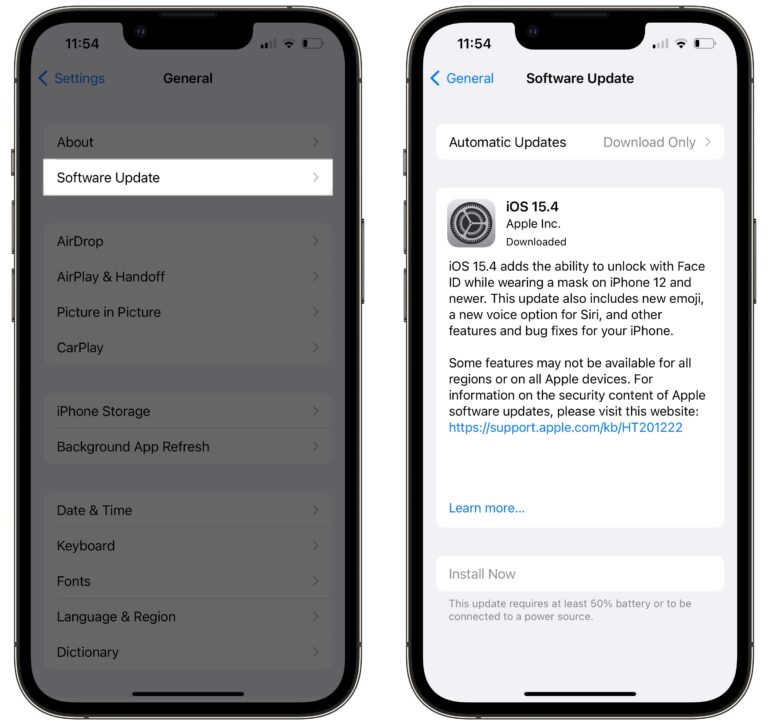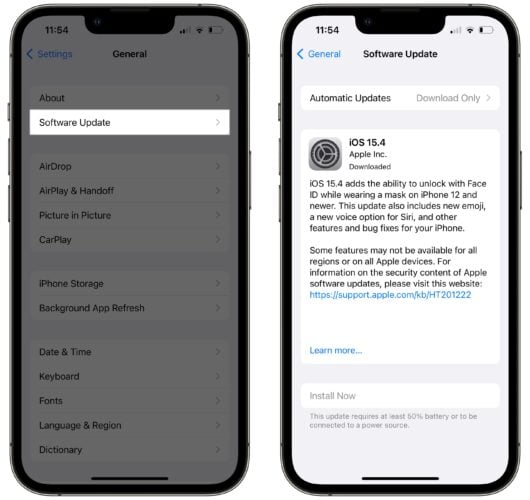 Restart Your iPhone And Fitbit
If you're still running into problems and your iPhone won't connect to your Fitbit, then you might need to restart both. Restarting your devices can fix a variety of small software issues and give them a fresh start.
To restart your iPhone, simultaneously press and hold the side button and either volume button until slide to power off appears on the screen. If your iPhone has a Home button, just press and hold the power button until slide to power off appears.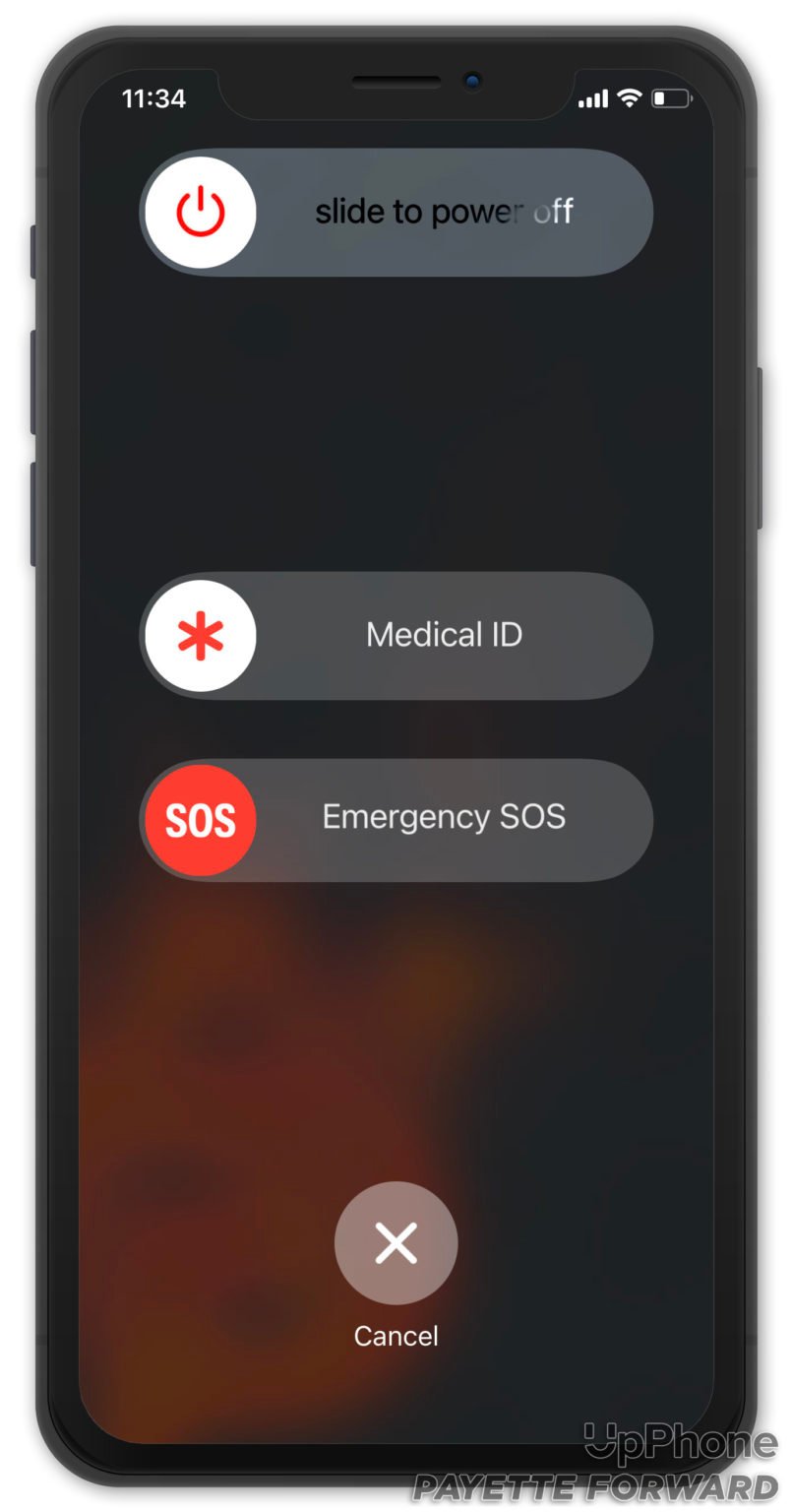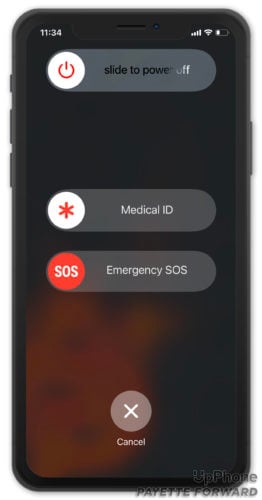 Swipe the red and white power icon from left to right to shut down your iPhone. Wait 30–60 seconds before turning your iPhone on again.
The way to restart a Fitbit varies from model to model, and some require that your Fitbit be plugged in first. Check out Fitbit's article to learn how to restart your specific model.
Forget Your Fitbit As A Bluetooth Device
If your iPhone still can't find your Fitbit, try forgetting it as a Bluetooth device and setting it up like new. This will give your iPhone and your Fitbit a completely fresh start. It'll be as if you were pairing them for the first time.
Open Settings and tap Bluetooth. Tap the Information button to the right of your Fitbit under My Devices. Then, scroll down and tap Forget This Device.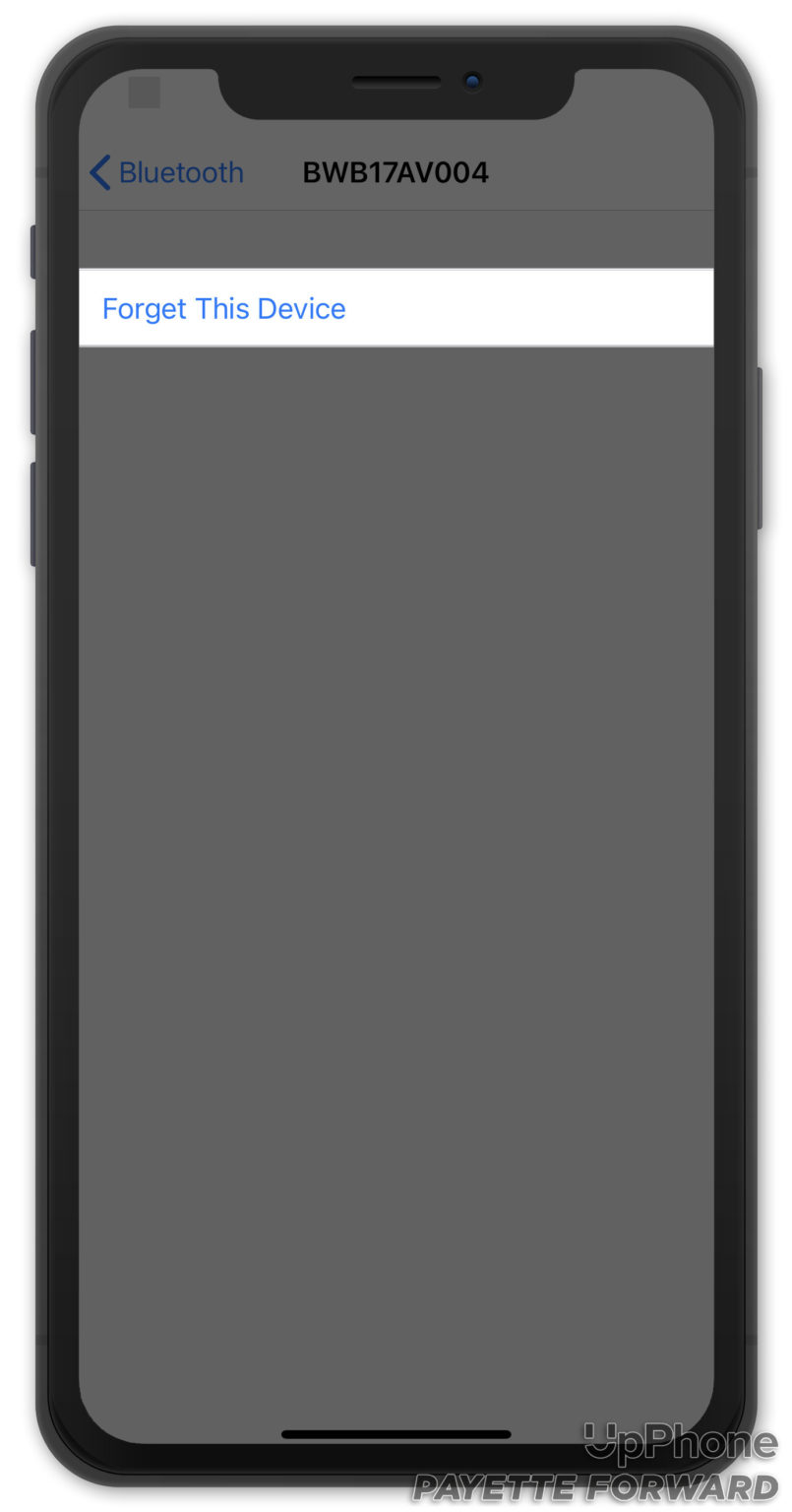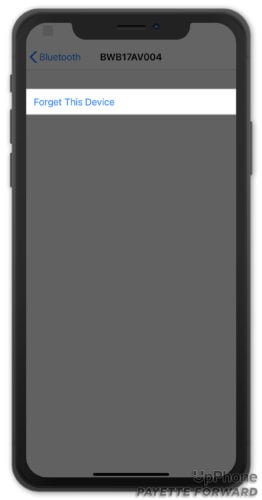 Now that you've forgotten your Fitbit on your iPhone, open the Fitbit app and begin the setup process. You should receive a message asking you to allow your iPhone to pair to your Fitbit. Tap Pair when the message appears.
Contact Apple Or Fitbit Support
If you've followed all the steps above and your iPhone still won't connect to your Fitbit, it's time to contact Apple or Fitbit support. When two devices from different manufacturers aren't working together, those manufacturers will typically point the finger at each other.
If your iPhone isn't having issues connecting to other Bluetooth devices, we recommend reaching out to Fitbit support first. However, if your iPhone isn't connecting to any Bluetooth devices, reach out to Apple support first. There could be a hardware problem with your iPhone's Bluetooth antenna.
iPhone & Fitbit: Connecting At Last!
We hope this article helped you pair your iPhone to your Fitbit. The next time your iPhone can't find your Fitbit, you'll know exactly how to fix the problem! Leave a comment below if you have any other questions about your iPhone or Fitbit.