Staying up-to-date with the news has traditionally involved this Catch-22: Either pay for premium content from a select few news outlets or read low-quality content from lots of sources. Apple News+ solves this problem for a low monthly fee. If you decide Apple News+ is worth it for you, click here to sign up for a 1-month free trial.
Apple News+ Features And Benefits
Apple News+ is Apple's premium news service. Easily accessible from any iPhone, iPad, or Mac, Apple News+ is a paid addition to the native Apple News app. You may be wondering what sets Apple News+ apart from the free version, and why you would want to pay extra for it.
Apple News+ comes with serious benefits that make its $9.99 / month price worth it — for most people. One of the main draws of an Apple News+ subscription is gives subscribers access to hundreds of the most popular news publications in the world. These publications cover a wide variety of topics including politics, finance, art, sports, and food.
The New Yorker, TIME, Business Insider, Bon Appétit, and Rolling Stone make up just a small sample of the outlets available to Apple News+ subscribers. In the US, over 300 of the most popular newspapers and magazines are available.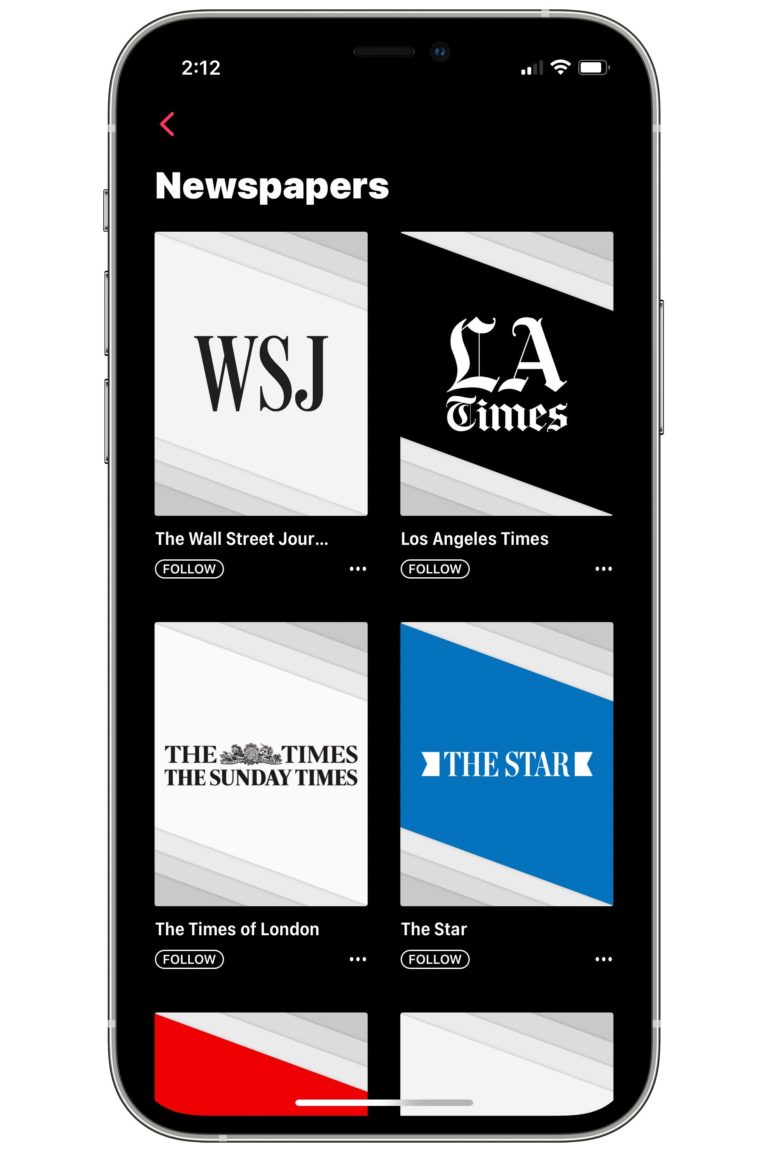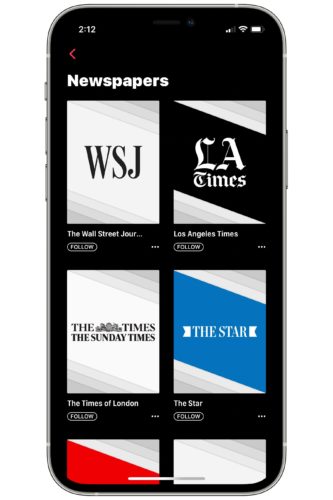 This service is versatile in other ways as well. If you like to consume your news on the go, Apple News+ offers audio recordings of many of the latest articles read by professional narrators. Apple News+ supports CarPlay, so you can listen to these articles on your daily commute.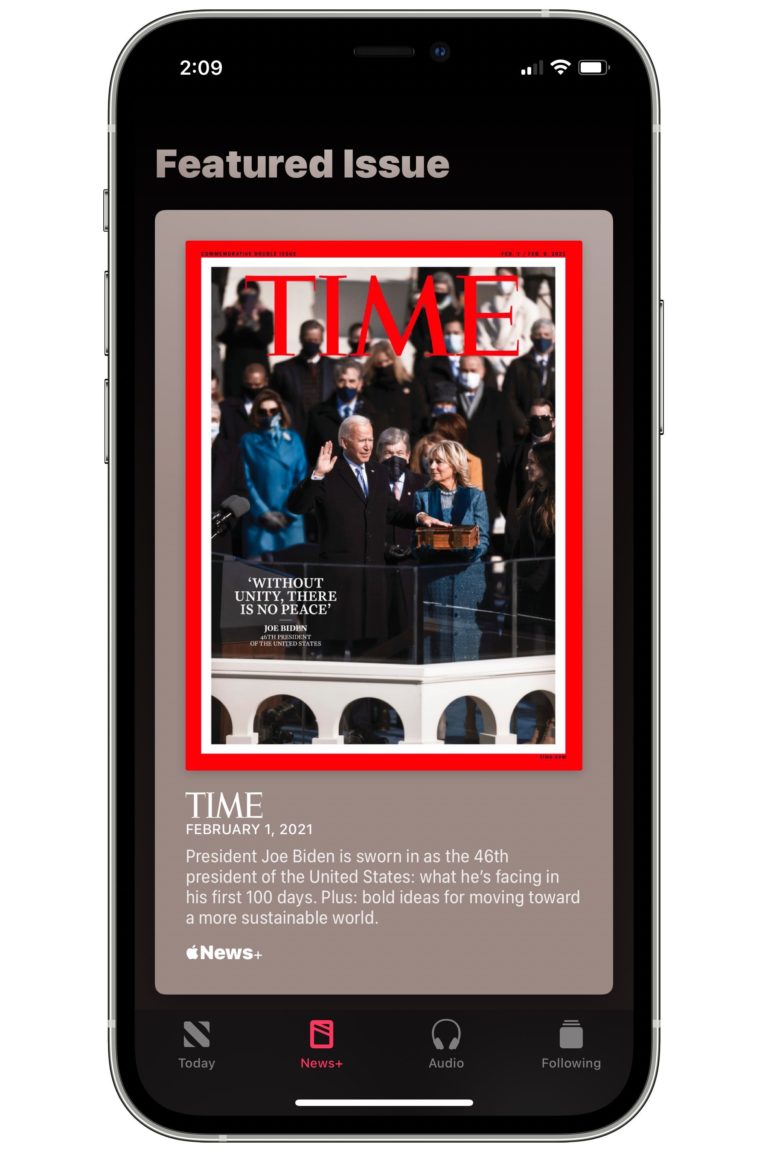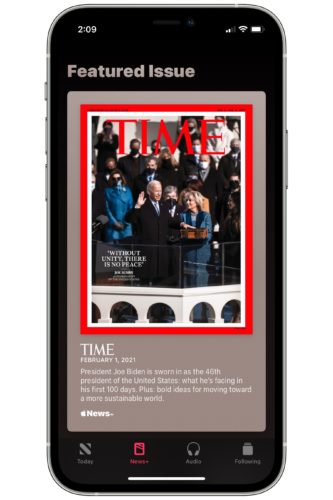 Subscribers can also download full issues of their favorite publications onto their personal devices, so you can stay caught up anywhere! Check out our new YouTube video to learn more about Apple News+!
How To Sign Up For Apple News+
If you're already sold on Apple News+, you can sign up for an account right now! Follow these steps to enjoy a free 1-Month trial of Apple News+, and get your premium news experience started!
Click this link to start your 1 month free trial.
Tap the Try 1 Month Free button.
Tap Subscribe.
Enter your Apple ID password.
Tap OK when the pop-up confirming your subscription purchase appears.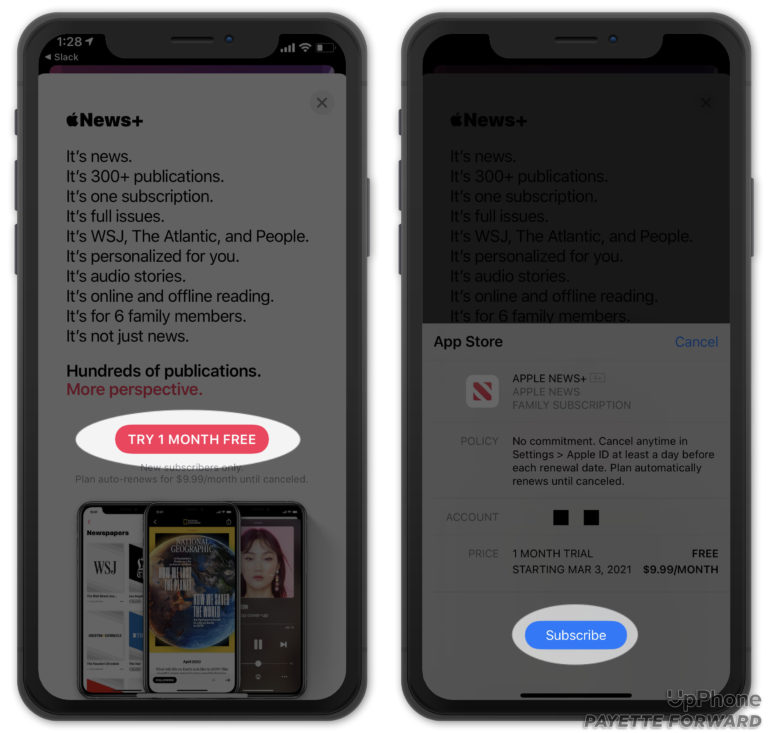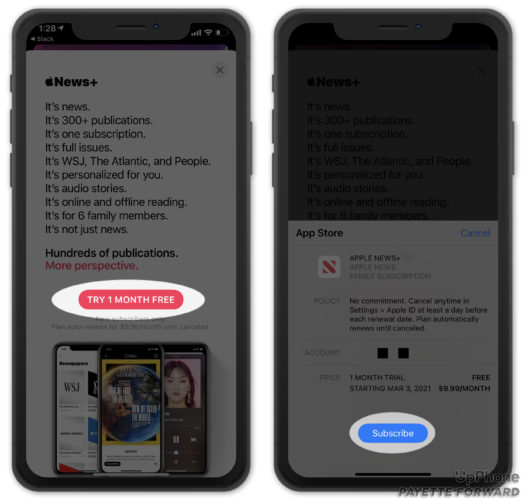 Once you're signed up, how you enjoy Apple News+ is entirely up to you. If you have other people who you would like to share your Apple News+ subscription with, consider setting up Family Sharing on your account! Every Apple News+ customer can share their service with up to 6 people.
How To Follow A Channel On Apple News+
If you're a big fan of certain magazines or topics, you can follow specific Apple News+ channels that interest you. Following these channels will ensure that your Apple News+ feed gets filled with more of the content you actually want to see.
To follow a channel on Apple News+:
Open Apple News.
Tap the Following tab at the bottom of the screen.
Search for a news outlet using the search bar, or see suggestions from Siri based on your interests.
Tap the + next to a media outlet to start following it.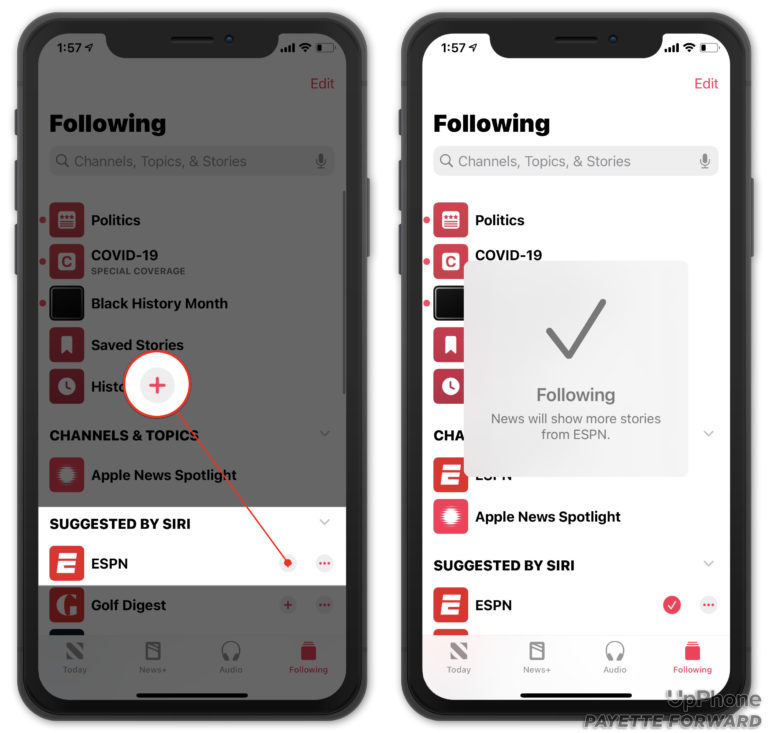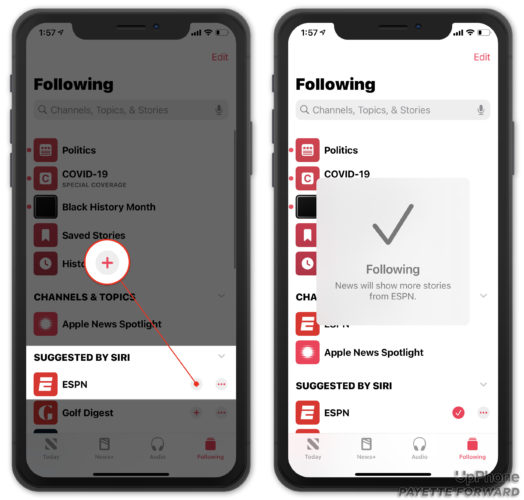 How To Block A Channel On Apple News+
If you don't like the content a certain news outlet produces, you have the option to block them. Follow the steps below to make sure you don't see any articles you don't want to in your Apple News+ feed:
Open Apple News.
Tap the Following tab.
Search for the media outlet you'd like to block.
Tap on the media outlet in the search results.
Tap the More (look for the three dots in a circle) button in the upper right-hand corner of the screen.
Tap Block Channel.
Tap Block when the confirmation pop-up appears.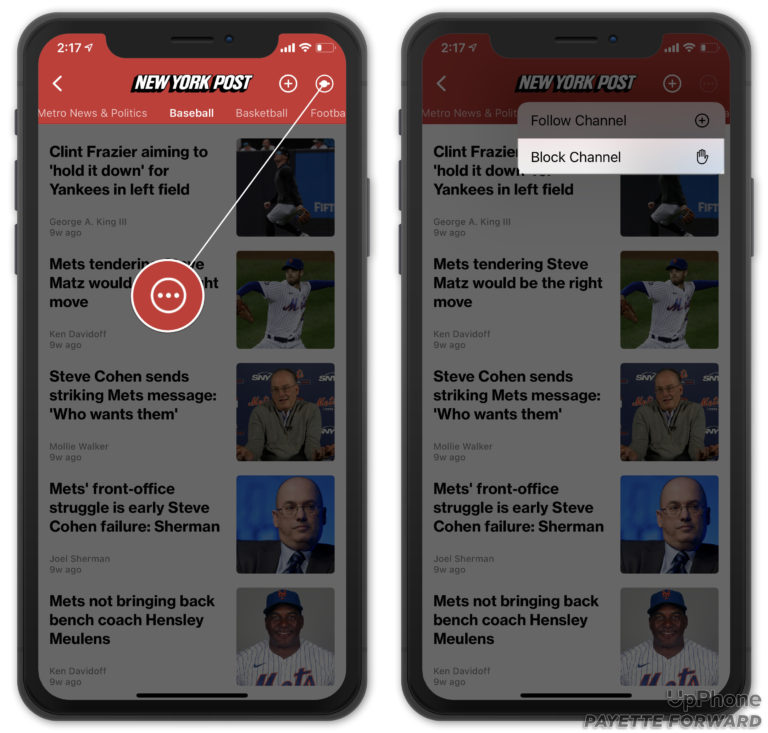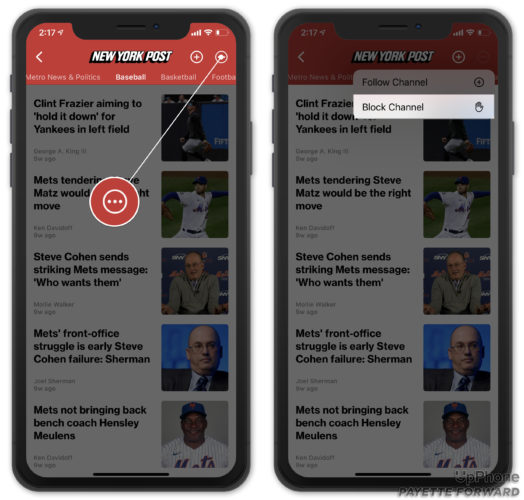 Does Apple News+ Have Ads?
Apple News+ does have ads, but they aren't overwhelming or invasive. Some articles may show in-content ads.
Is Apple News+ Reliable?
One of the major benefits of Apple News+ is the diversity of content and sources. Content biases are unavoidable when you subscribe to a certain magazine or newspaper. However, Apple News+ allows users to get information from a wide variety of sources.
This means you have the freedom to curate a personalized feed filled with as many different opinions as you would like. It's entirely up to the subscriber to determine how many sides of a story they hear.
How Much Does Apple News+ Cost?
An Apple News+ subscription costs $9.99 per month, and comes with a 1-month free trial. While this price is a significant increase from the free service that comes with the Apple News app, the added benefits are undeniable.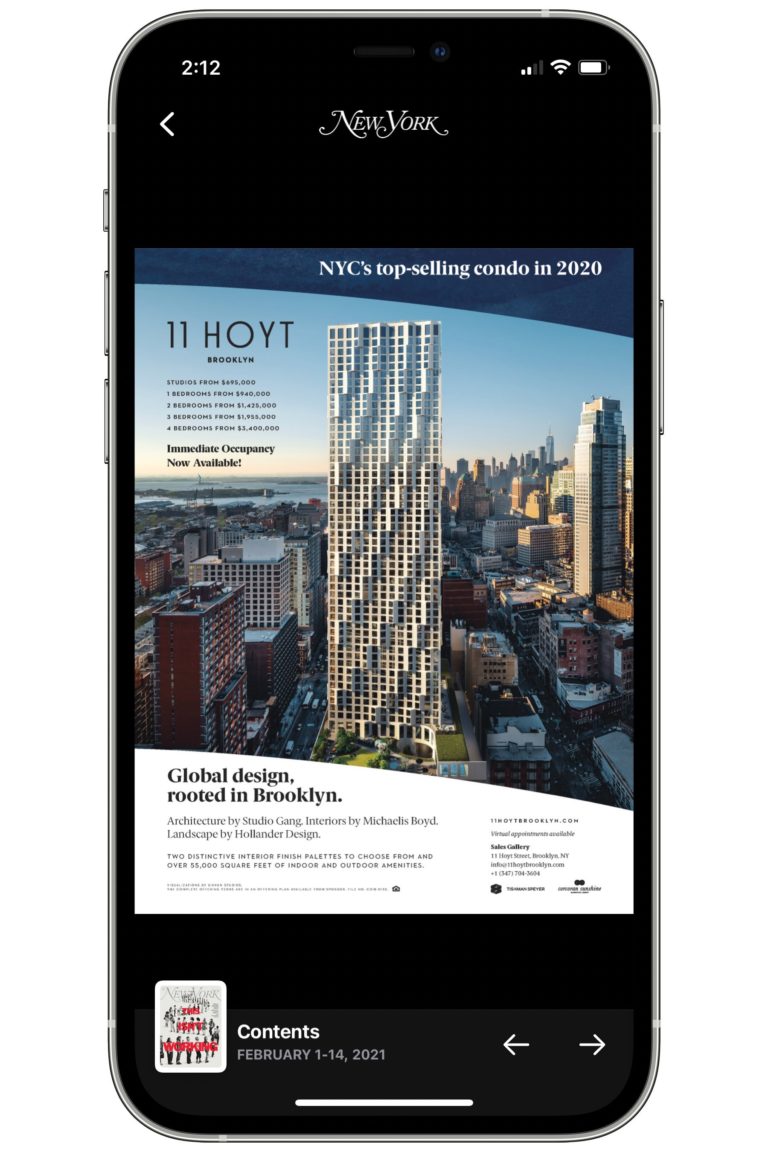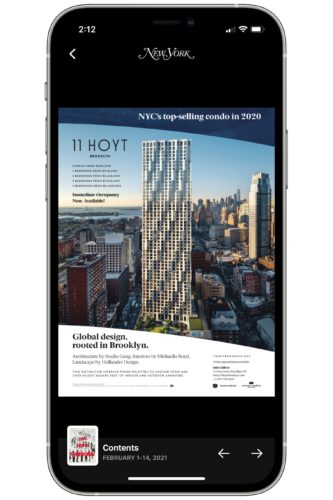 To put this cost in perspective, a monthly subscription to TIME Magazine starts at $4. Rolling Stone charges $4.99 per month. For less than $10, an Apple News+ subscriber gets unlimited access to both of these outlets, as well as dozens more.
It is worth noting that, despite its value, Apple News+ doesn't cover every popular magazine out there. For example, if you want unlimited access to the Washington Post, you would need to sign up for a separate membership and pay an additional $5.99 per month to view their work with Apple News+.
Enhance Your News Intake With Apple News+
With so much excitement and complication across the world, it can be difficult to keep up with the news. Luckily, our cell phones make it more convenient than ever to stay up-to-date on current events.
If you're looking for a new way to keep your eye on current events, Apple News+ is a great option. Whether you're a sports fan, news junkie, or a tech enthusiast, this service might be worth the investment.
What do you think of Apple News+? Do you prefer a different news platform? Let us know in the comments!