Your iPad isn't turning on and you don't know why. You're pressing and holding the power button, but nothing's happening. In this article, I'll explain why your iPad won't turn on and show you how to fix the problem for good!
Why Won't My iPad Turn On?
Your iPad won't turn on because it's software has crashed or its display has been damaged. First, we'll help you troubleshoot for a software crash, then show you how to determine whether or not your iPad needs to be repaired!
Hard Reset Your iPad
A lot of the time, an iPad won't turn on because its software crashed. This can make it appear like your iPad isn't turning on, when in fact it was really on the entire time!
Hard resetting your iPad will force it to quickly turn off and back on. Simultaneously press and hold the Home button and the power button until you see Apple's logo appear directly on the center of the screen. Your iPad will turn back on shortly after!
Note: Sometimes you have to press and hold both buttons for 20 – 30 seconds before the Apple logo will appear.
If The Hard Reset Worked…
If your iPad turned on after you performed the hard reset, you've identified that a software crash was causing the problem. A hard reset is almost always a temporary solution to a software crash because you haven't actually fixed what caused the problem in the first place.
If the problem keeps coming back, I recommend resetting all settings on your iPad. This will reset everything in your iPad's Settings app to factory defaults.
If your iPad still won't turn on from time to time after the Reset All Settings, I recommend performing a DFU restore, the deepest type of iPad restore. Before you do, make sure you backup your iPad first! Our walkthroughs show you how to back up and perform a DFU restore on your iPhone, but the steps are still the same.
Check Your iPad's Charger
Sometimes iPad's won't charge and turn back on depending on the charger you plug it into. There have been documented examples of iPads charging when plugged into a computer, but not a wall charger.
Try using multiple different chargers and see if your iPad begins to turn back on. Generally speaking, your computer is the most reliable charging option. Make sure to also try all the USB ports on your computer, just in case one isn't working properly.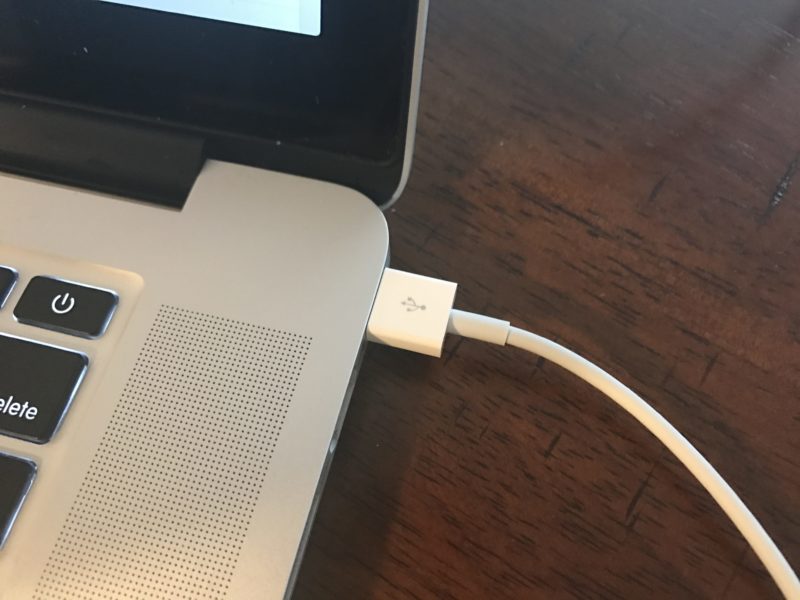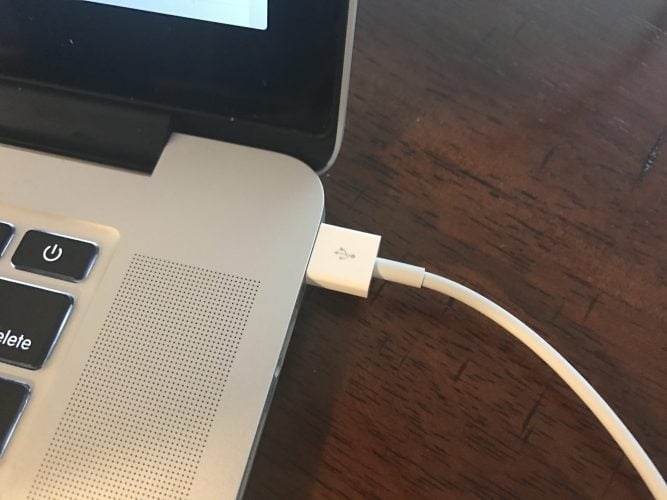 Check Your Lightning Cable
If your iPad died and isn't turning back on, it's possible that there's a problem with your Lightning cable. Lightning cables are susceptible to fraying, so closely inspect both ends of your cable for any abnormalities.
If you can, try borrowing a cable from a friend and see if your iPad will turn back on. If you need a new Lightning cable, check out the ones in our Storefront on Amazon.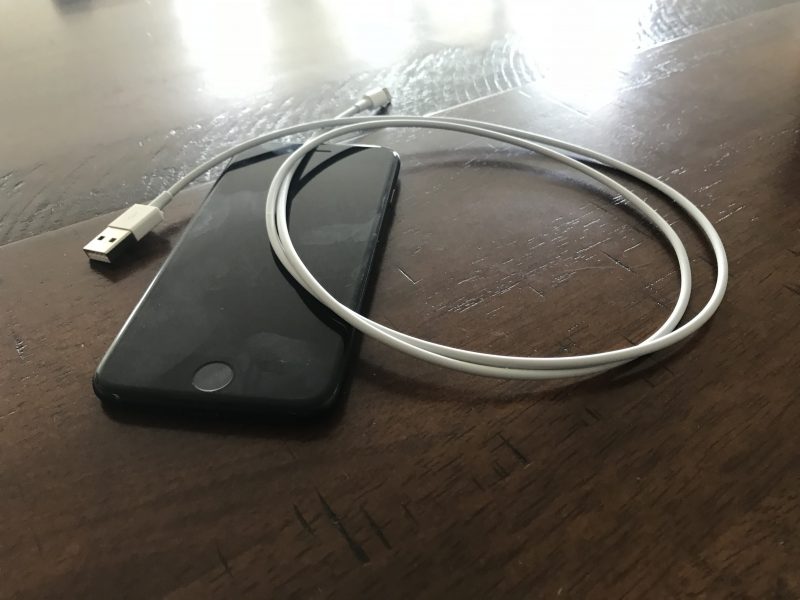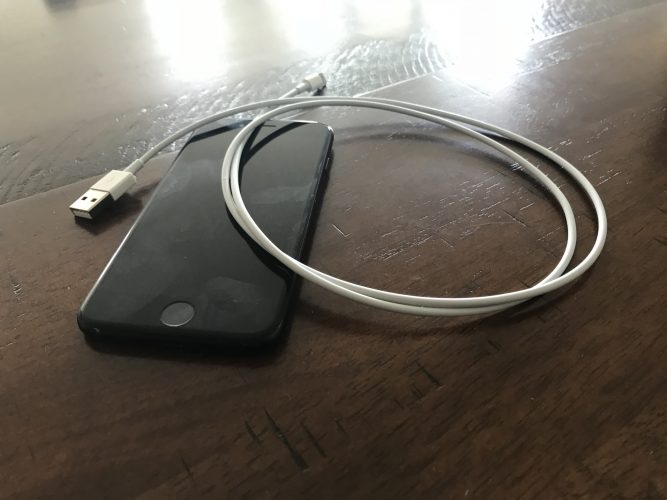 Does Your iPad Say "This Accessory May Not Be Supported"?
If your iPad says "This Accessory May Not Be Supported" when you plug in your Lightning cable, the cable probably isn't MFi-certfied, which can cause damage to your iPad. Check out our article on cables that aren't MFi-certified to learn more.
Is There An Issue With The Display?
If your Lightning cable is fine, plug your iPad into your computer. Is iTunes recognizing your iPad?
If it is, back it up right away. In the event that your iPad has a major hardware problem, you don't want to run the risk of losing all of your important information.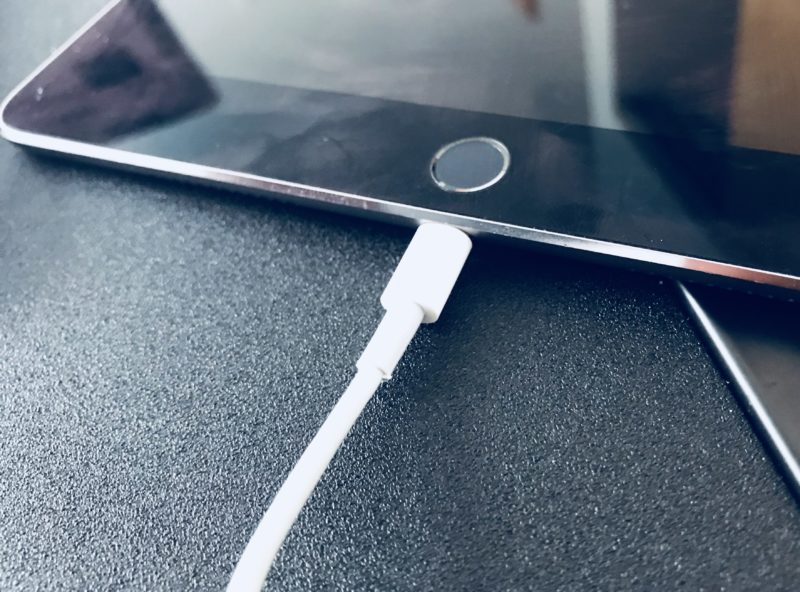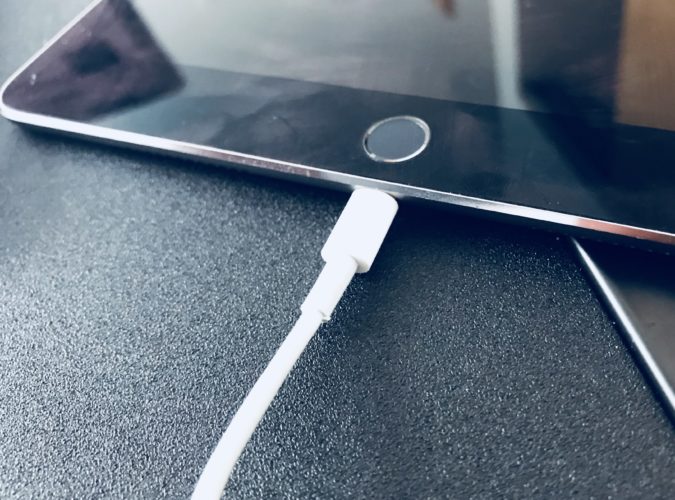 If your iPad is being recognized by iTunes, try performing another hard reset while its plugged into the computer. If the second hard reset doesn't work, move onto the next step where I'll discuss your repair options.
If your iPad isn't recognized by iTunes at all, there's either a problem with your Lightning cable (which we helped you troubleshoot earlier in the article), or your iPad has a hardware issue. In the final step of this article, we'll help you find your best repair option.
Repair Options
If you recently dropped your iPad, or if it has been exposed to liquid, it probably isn't turning on because of a hardware issue. You can take your iPad into your local Apple Store, just make sure to schedule a Genius Bar appointment first. If you have AppleCare+, that'll probably be your cheapest option. However, AppleCare+ doesn't cover liquid damage, so a technician may not touch it at all.
We also recommend Puls, an on-demand iPad repair company. Puls sends one of their vetted and certified technicians straight to you. They can meet you at your house, office, or favorite local coffee shop.
Puls offers repair services for iPads that won't turn on and iPads that have liquid damage, so regardless of how this problem started, Puls has a solution.
iPad Not Turning On: Fixed!
Your iPad has turned back on! We know it's frustrating when your iPad won't turn on, so I hope you'll share this article on social media with your family and friends if they experience the problem too. If you have any other questions, leave us a comment down below!
All the best,
David L.