Option 3: Ditch The Headphone Jack
Do I think Apple will get rid of the iPhone headphone jack eventually? Absolutely. Do I think they will get rid of it now? Absolutely not.
Apple isn't afraid to ruffle the feathers of their customers, but they're not stupid. It will be hard enough to convince people to buy adapters for their headphones, let alone give them up entirely. Given the choice between a phone that has a headphone jack and a phone that doesn't, a lot of people might jump ship.
There's another huge advantage to using wired headphones: They don't run on batteries, so they never need to be charged.
Will I Be Able To Use My Headphones With The iPhone 7?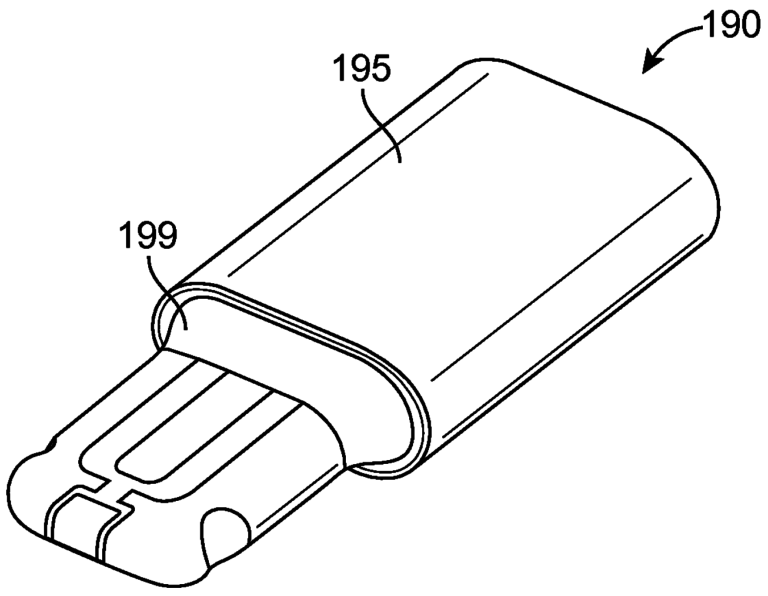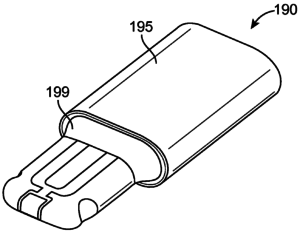 Well that's the million dollar question, isn't it? I think the answer is definitely yes – with an adapter. Apple even includes a drawing for what looks like it could be an adapter in the patent for the dual-orientation headphone jack.
Apple is really good at letting you buy adapters for just about everything: MagSafe to MagSafe 2, 30-pin Dock Connector Cable to Lightning Cable, Lightning Cable to Micro USB (Thanks EU!), Thunderbolt to… you get my drift.
My Prediction
Here's what I think will happen: Apple will release a new headphone jack with the iPhone 7 and will simultaneously release a $10 adapter to allow current headphones to work with the new headphone jack. I'll go further out on a limb and say the iPhone 7 will include new Bluetooth Earpods that will also be available for purchase for $49.
Disclaimer: I may be 100% wrong about all of this.
What Do You Think?
Apple is famously secret about their plans for new devices. Right now, someone is asking an Apple Store Specialist, "When is the iPhone 7 coming out?" The truth is that Apple Store employees don't know any more about upcoming Apple products than you or me. But it doesn't hurt to guess!
I'd like to hear your thoughts on these questions in the comments section below:
Will Apple release a new headphone jack?
What will the new iPhone headphone jack look like? Patent #2, or something else?
What will Apple call the new headphone jack? (Think Lightning cable, MagSafe, EarPods, etc.)
Thanks for reading, and remember to pay it forward,
David P.
All images sourced from Google Patents.