You just put a new SIM card into your iPhone, but something isn't working right. Your iPhone is telling you that the SIM card isn't supported. In this article, I'll show you how to fix the problem when it says "SIM not supported" on your iPhone!
Why Is My iPhone SIM Not Supported?
An iPhone usually says a SIM is not supported because your iPhone is locked to your carrier. This means you can't insert a SIM card from a different carrier if you switch.
To check if your iPhone is locked, open Settings and tap General -> About -> Carrier Lock. An unlocked iPhone will say No SIM Restrictions.
If you don't see this option, or if it says something else, contact your wireless carrier about unlocking your iPhone.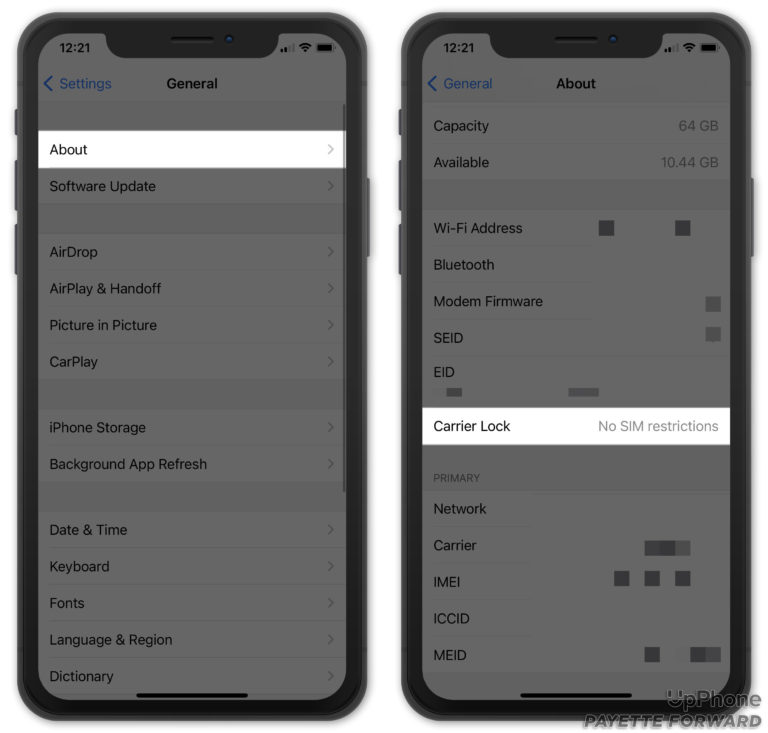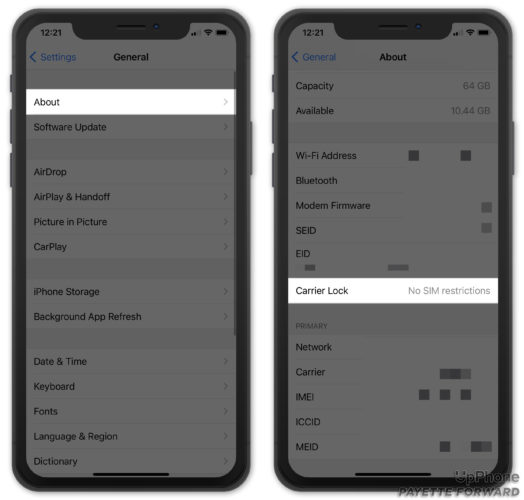 Though the situation described above may apply to many of you, it won't apply to everyone. It's unlikely, but you may be experiencing a software problem instead. Follow the steps below to troubleshoot the problem.
Restart Your iPhone
Restarting your iPhone is a quick fix for many software problems. The way to restart your iPhone varies depending on which model you have:
iPhones with Face ID: Simultaneously press and hold both the power button and either volume button until slide to power off appears on the screen. Swipe the power icon from left to right across the screen to shut down your iPhone. Press and hold the side button again until the Apple logo appears on the screen to turn on your iPhone again.
iPhone without Face ID: Press and hold the power button, then swipe the power icon across the screen when slide to power off appears. Press and hold the power button again to reboot your iPhone.
Check For An iOS Update
Apple often releases new iOS updates to fix minor bugs and roll out new features. It's a good idea to keep your iPhone up to date anyway, but it can also fix this problem.
Open Settings.
Tap General.
Tap Software Update.
Tap Download and Install if an iOS update is available. Move onto the next step if your iPhone is up to date.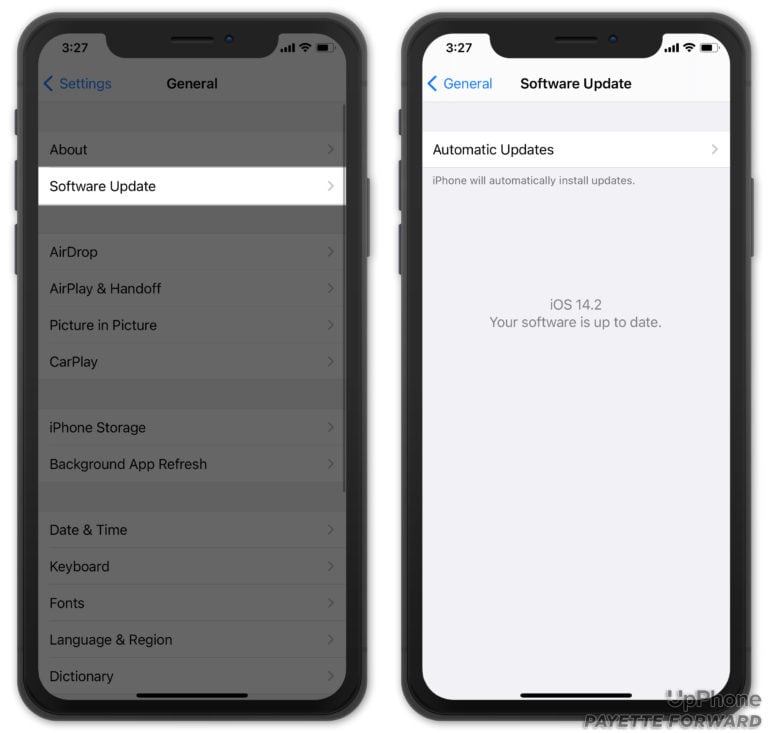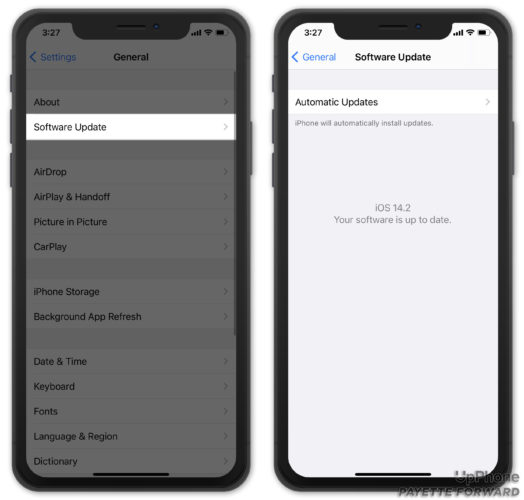 Eject And Reinsert The SIM Card
Reseating the SIM card in your iPhone can fix several minor issues. Look for the SIM card tray on the side of your iPhone.
Use a SIM card ejector tool or a straightened out paperclip to open the tray. Push the tray back in to reseat the SIM card.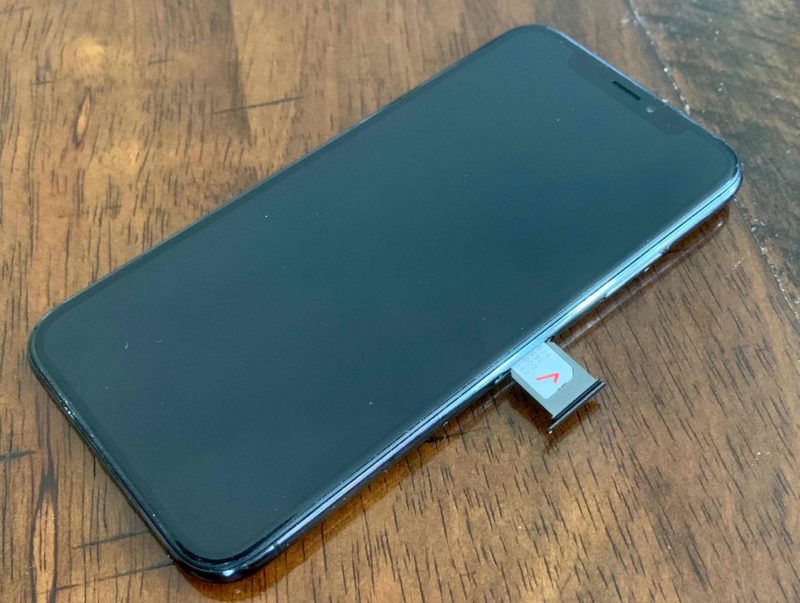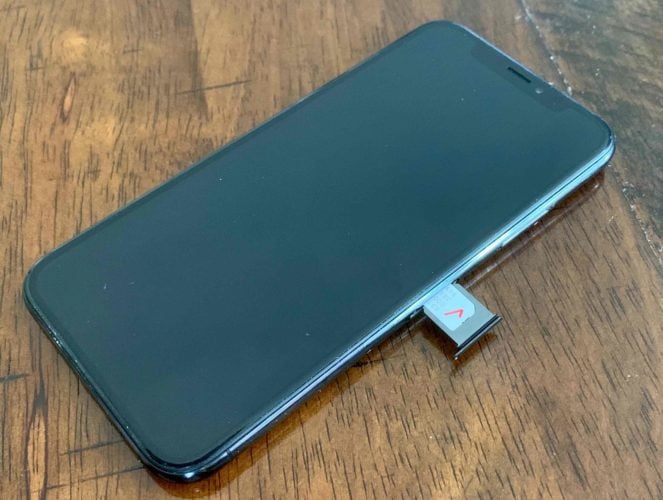 Reset Network Settings
All of your iPhone's Cellular, Wi-Fi, APN, and VPN settings get restored to factory defaults when you Reset Network Settings.
Make sure to write down your Wi-Fi passwords, as you'll have to reenter them when this reset is complete. You'll also have to reconfigure any VPNs on your iPhone. While it's a minor inconvenience, this reset could potentially fix this problem.
Open Settings and tap General -> Transfer Or Reset iPhone -> Reset -> Reset Network Settings. Enter your iPhone passcode, then tap Reset Network Settings to confirm your decision.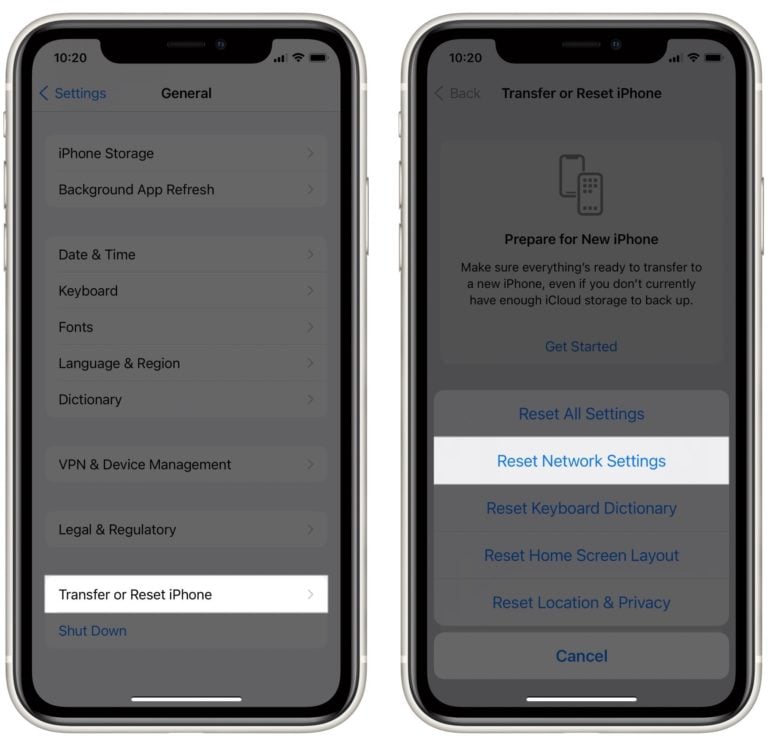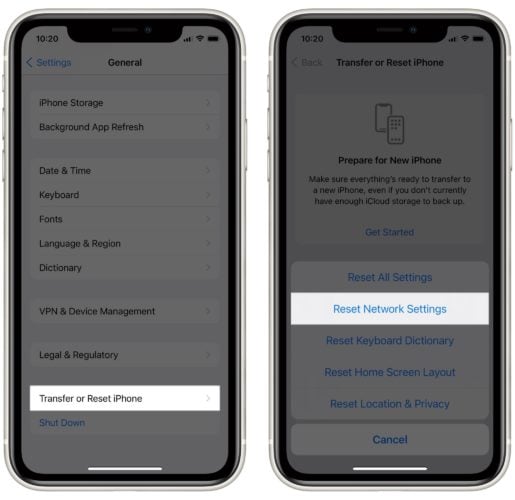 Contact Apple Or Your Wireless Carrier
When a cellular issue occurs on your iPhone, Apple and your wireless carrier will often point the finger at each other. The truth is that there may be an issue with your iPhone or your account with your wireless carrier, and you won't know until you get in touch with their customer support.
Check out Apple's website to get support online, in-store, over the phone, or through live chat. You can find your carrier's customer service center by typing their name and "customer support" into Google.
iPhone SIM Now Supported!
You've fixed the problem and your iPhone is working again. Next time your iPhone says "SIM not supported", you'll know exactly what to do. Leave a comment down below if you have any other questions!