You're locked out of your iPhone and you can't seem to remember your passcode. Tenorshare creates iOS troubleshooting software for Mac and PC, and their program "4uKey" will help you bypass your iOS device's passcode, even if it's disabled. In this article, I'll review Tenorshare 4uKey and show you how to use it to unlock your iPhone without a passcode!
This post is sponsored by Tenorshare, the creators of 4uKey. That said, we only recommend products and software that we believe in. Continue reading to learn how you can use 4uKey to unlock your iPhone and iPad without its passcode, even if it's disabled.
Getting Started
When you open Tenorshare 4uKey, you're immediately set on a clear, straightforward path to unlocking your iPhone. First, you'll be prompted to connect your iOS device to your computer using a Lightning cable.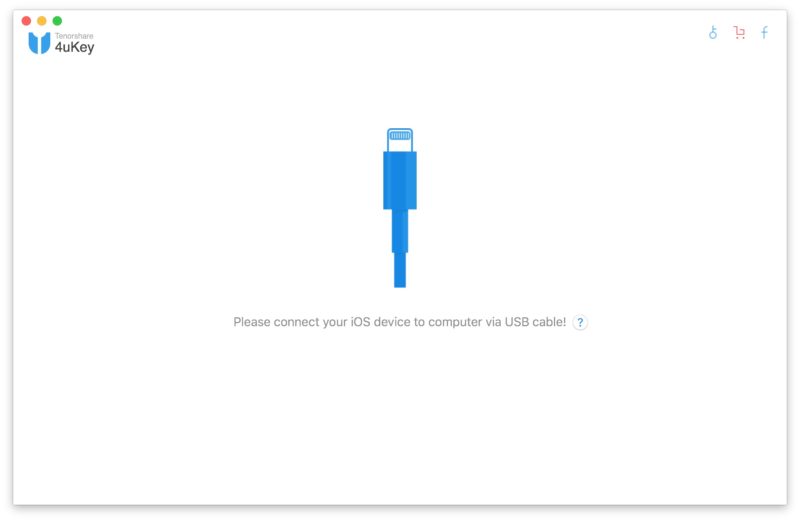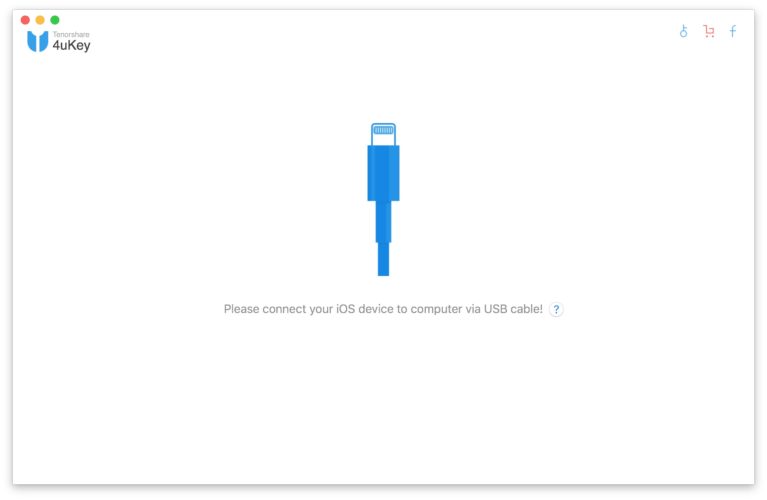 After connecting your iPhone to your computer, you'll be taken to the menu where you can start the process of unlocking it without a passcode.
However, before you click Start, we recommend doing two things:
Create a backup for your iPhone. When you use Tenorshare 4uKey to bypass your device's passcode, all of the data on your iPhone, iPad, or iPod will be erased.
Make sure you know your Apple ID and Apple ID password. You'll have to enter them to unlock your iPhone after using Tenorshare 4uKey.
Will iTunes Back Up A Disabled iPhone, iPad, Or iPod?
If you've previously synced your iPhone to iTunes on your computer, you can use iTunes to back it up, even if it's locked or disabled. However, if you've never synced your iOS device to iTunes, or if your device is disabled, you won't be able to create a new backup. Regardless, we recommend at least trying to create a new iPhone backup so you don't lose any data.
Removing Your Passcode
Now that you've opened Tenorshare 4uKey and backed up your iPhone, it's time to begin unlocking it. Click the big blue Start button to begin the process.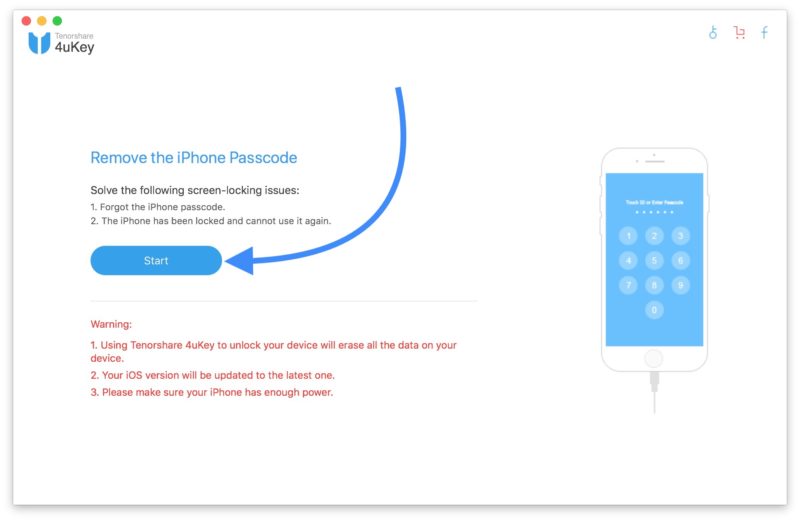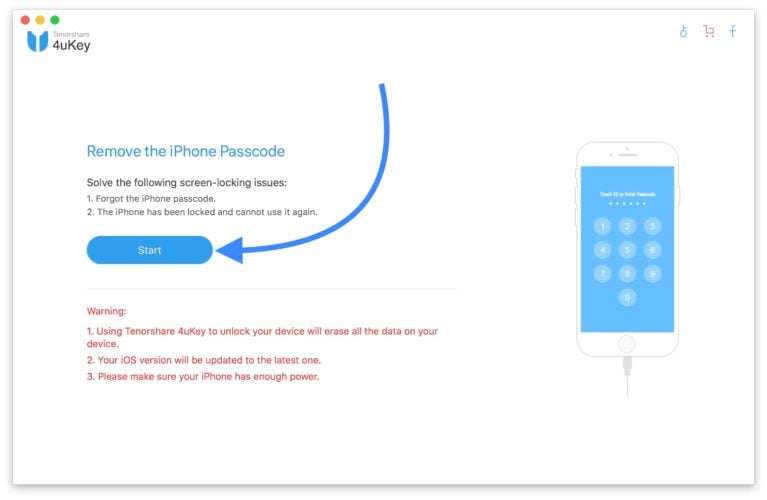 Next, you'll have to download the latest iOS firmware package so your iPhone can update once its passcode is removed. I'm willing to wager that you don't have this file already downloaded on your computer. Fortunately, Tenorshare makes it really simple to quickly download the firmware package directly from within 4uKey.
Note: Tenorshare 4uKey will automatically select the most recent iOS firmware file that can be installed on your iOS device.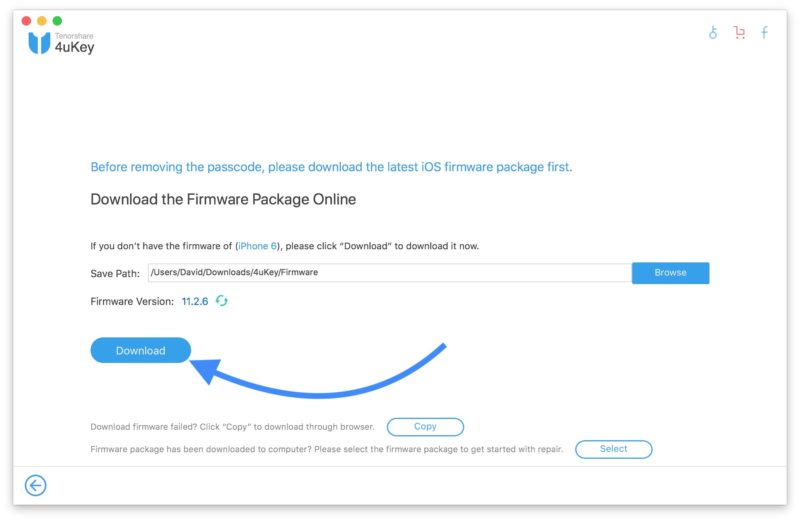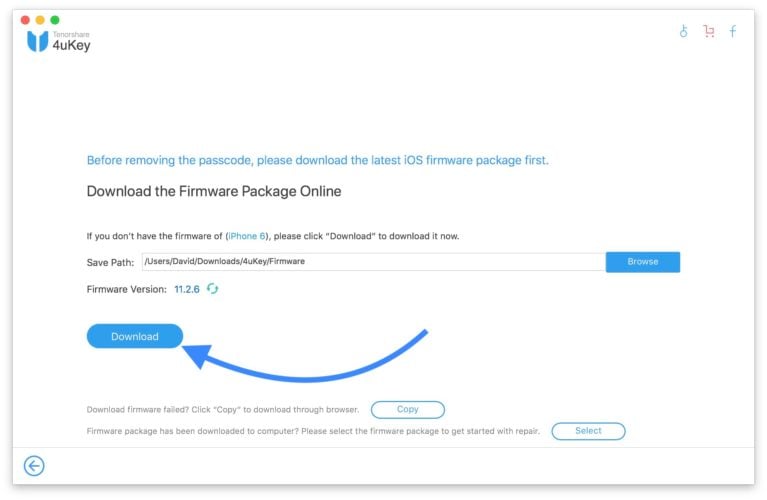 iOS firmware packages are large files, so the download may take several minutes.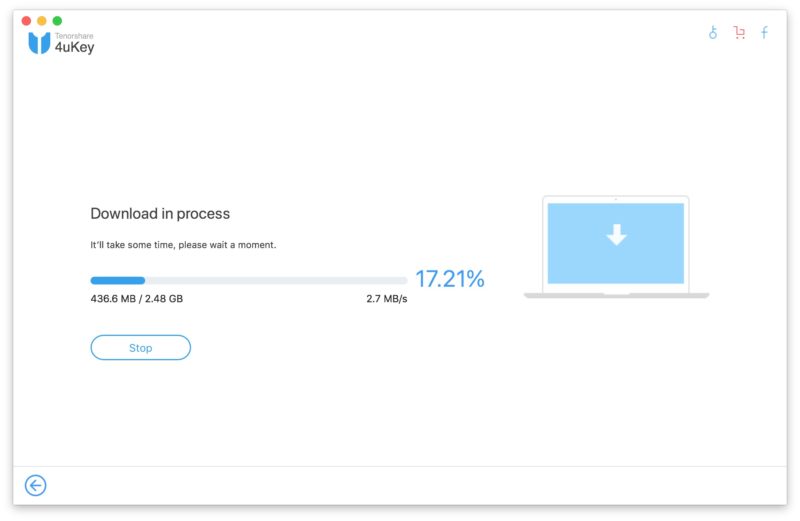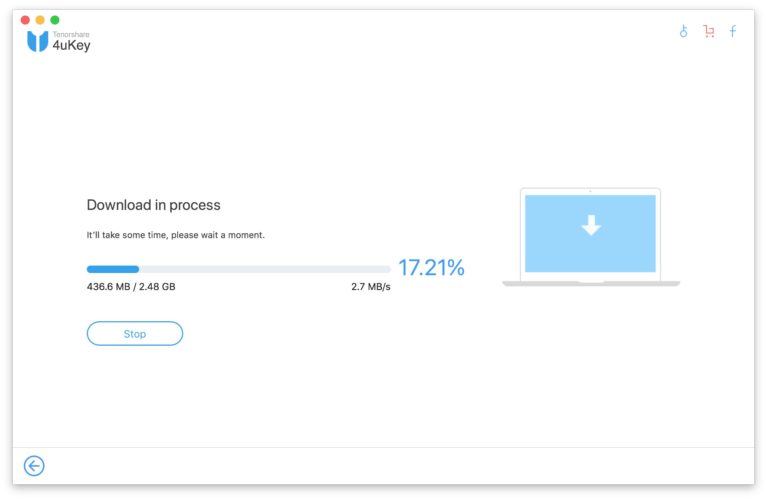 Once the download is complete, you'll be able to start unlocking your iPhone without its passcode. To begin, click Start Unlock.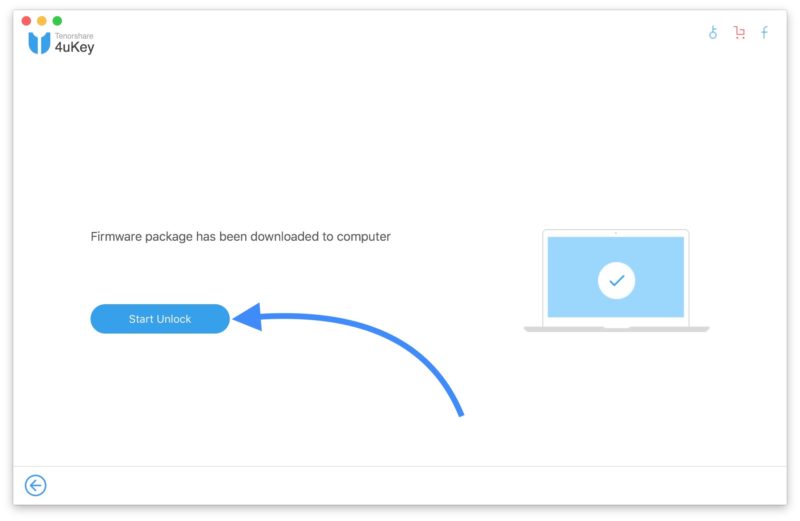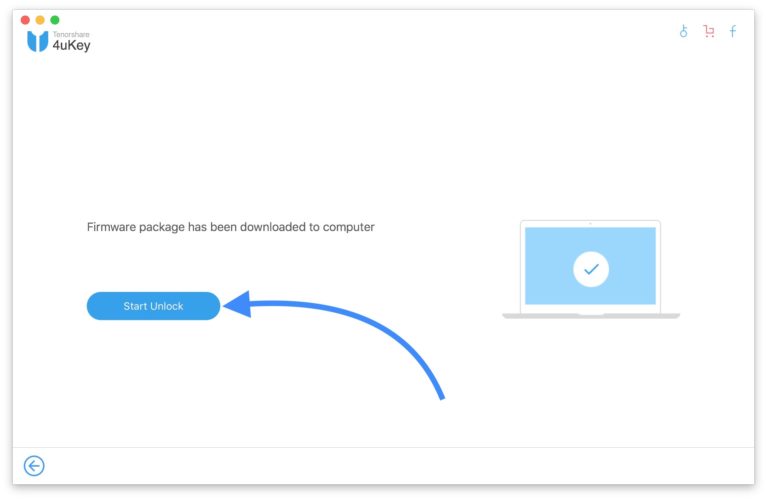 If you haven't already, enter your email address and registration code. If you don't have a registration code, click Buy Now. After entering your Registration Code, click Start Unlock again.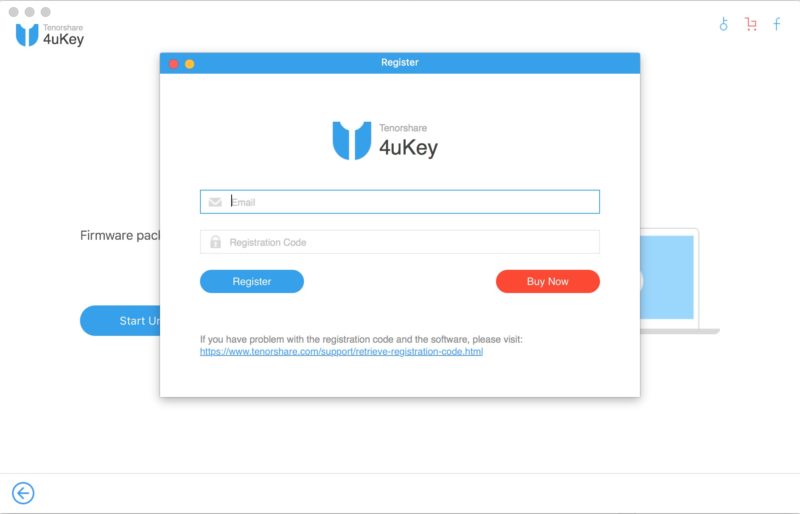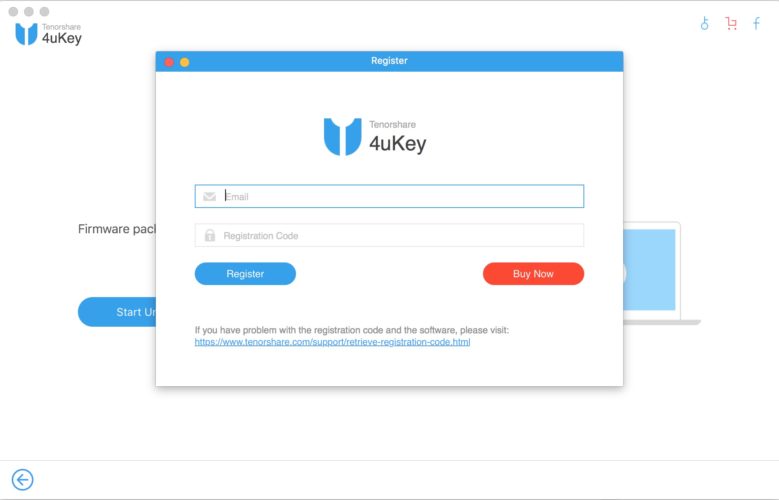 After you click Start Now, 4uKey will begin removing your iPhone's passcode. You'll see a status bar in the 4uKey application window that'll let you know how much longer the process is going to take. A status bar will also appear on your iPhone's display.
First, 4uKey will restore your device and remove its passcode, then install the latest version of the iOS firmware.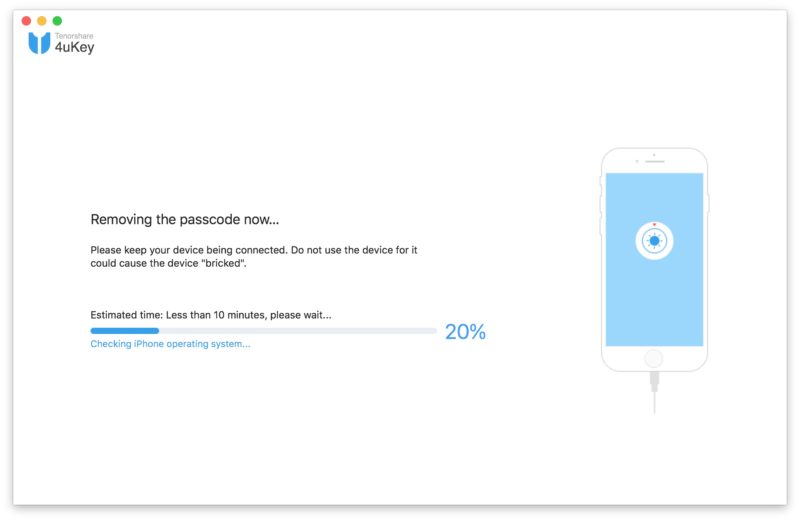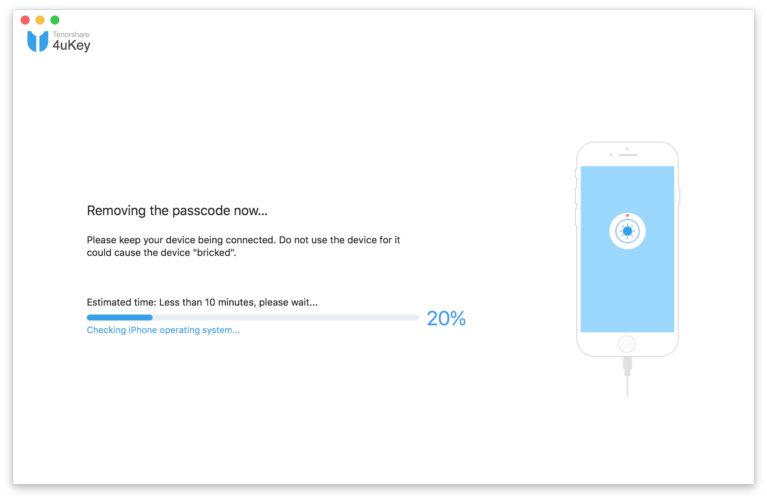 While this process is happening, do not touch your iPhone and do not unplug it from your computer — doing so may "brick" your iPhone. Check out our article if you accidentally brick your iPhone. Most of the time, the problem can be fixed.
After Your Passcode Is Removed
When the process completes, Tenorshare 4uKey will say that the passcode has been removed, and your iPhone will say "Hello". If this screen looks familiar to you, that's because it's the initial set up screen that you saw when you took your iPhone out of the box for the very first time!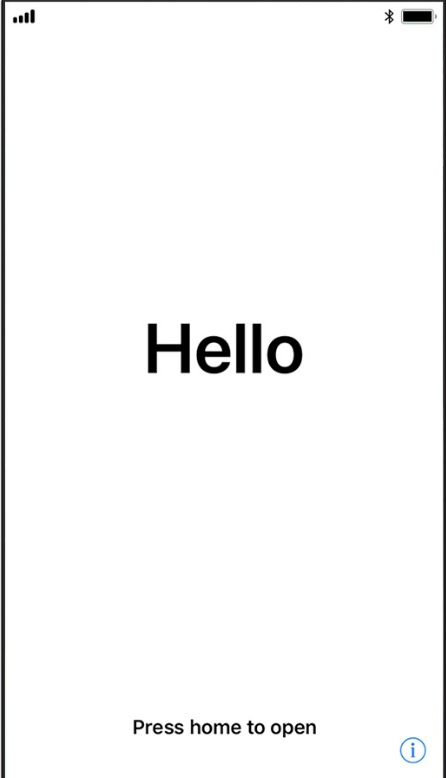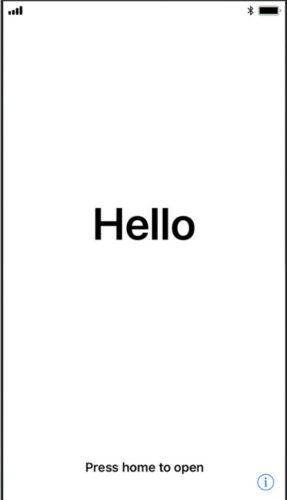 Follow the on-screen instructions and select your language, country, and Wi-Fi network. When you reach the screen that says "Activation Unlock", enter your Apple ID and password.
Once your iPhone is activated, you can select a new passcode. On the following screen, you can restore from an iCloud backup, iTunes backup, or set up your iPhone as new. If you have a backup available, we recommend restoring from it so you don't lose all of your data.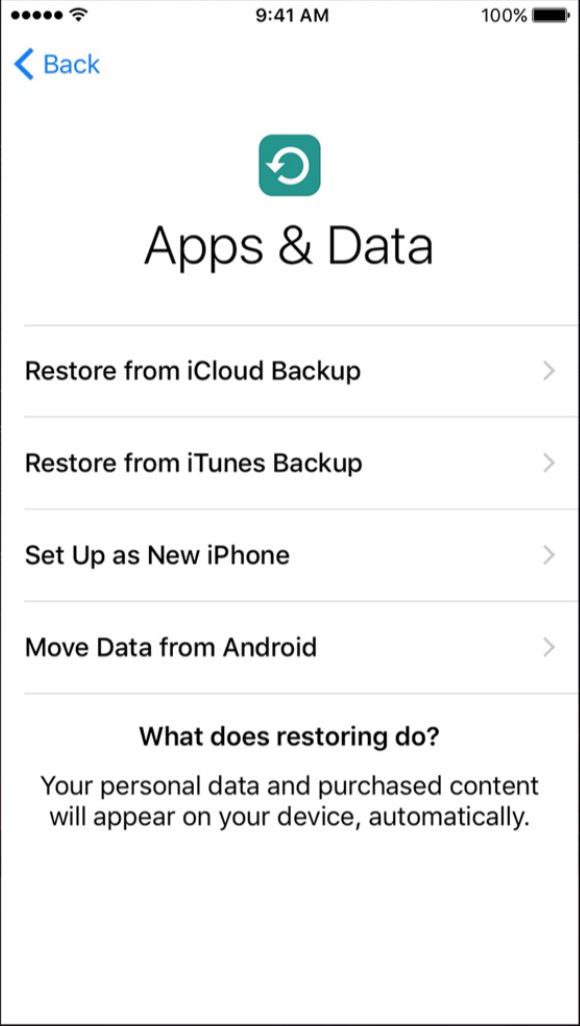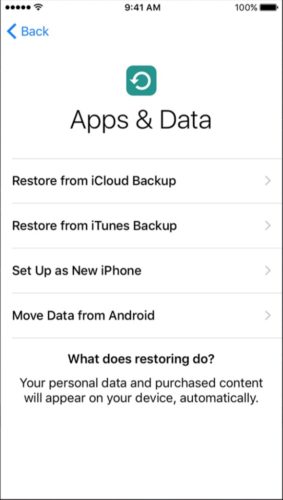 Afterwards, continue to follow the on-screen instructions until you reach the Home screen. Congratulations — you just bypassed your iPhone's passcode!
Is There A Free Alternative?
There are ways to manually go through the process that don't cost any money, but Tenorshare 4uKey makes the process much simpler and completely hassle-free.
Should I Buy Tenorshare 4uKey?
Putting an iPhone into recovery mode can be very difficult for people who aren't "tech-savvy" and things can go wrong. 4uKey also runs independently of iTunes, so it can be a perfect workaround for people who have had problems with iTunes in the past.
Tenorshare 4uKey is especially useful for people with damaged iPhones. If your iPhone's buttons or display are broken, you simply won't be able to restore it without a software program like 4uKey.
And this brings me to my favorite feature of Tenorshare 4uKey — it's hands-free. You plug your iPhone, iPad, or iPod into your computer, click a few buttons in the application window, and you'll be bypassing your passcode in no time at all!
Tenorshare 4uKey is intuitive, user-friendly, and accomplishes its intended goal in a very short amount of time.
How Do I Download Tenorshare 4uKey?
You can download Tenorshare 4uKey for Windows or Mac by visiting Tenorshare's website and clicking Buy Now. A free trail is also available, but you won't be able to bypass your iPhone's passcode without purchasing the full version.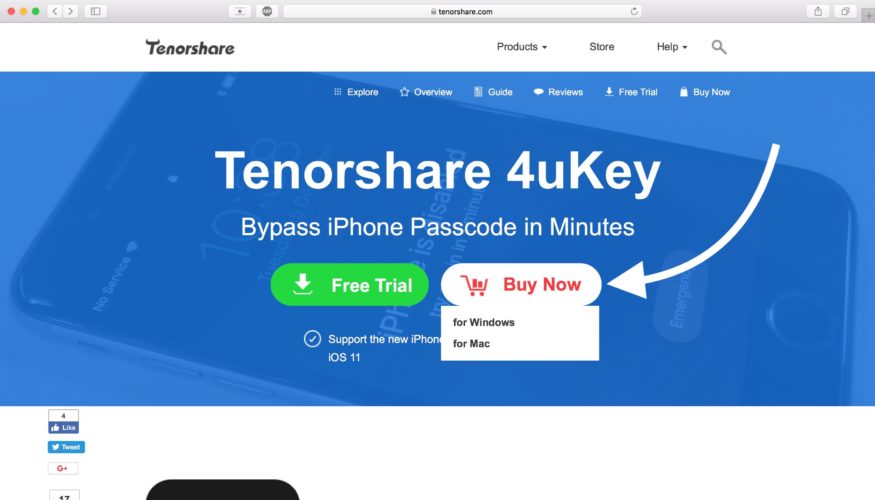 Highlights of Tenorshare 4uKey
Allows you to bypass your iPhone or iPad passcode, even if you've forgotten it or if your device is disabled
Compatible with the iPhone 6, 6s, 7, 8, and X
Can remove Touch ID and Face ID as well as numeric passcodes
Installs the latest version of iOS
Also works for iPad
Available to download on Windows and Mac
A free trial is available
No Passcode, No Problem
You've successfully bypassed the passcode of your iPhone using Tenorshare 4uKey! If you have any other questions about this software or our Tenorshare 4uKey review, leave a comment down below.
Thanks for reading,
David L.