Apple Card is a credit card created by Apple in partnership with Goldman Sachs. It offers you a line of credit built right into the Wallet app. You can even get a physical titanium card with your name on the front. In this article, I'll explain the features of the Apple Card and show you how to sign up for one!
Apple Card Features
The features included with the Apple Card make it a great credit card for those looking who value security, convenience, and rewards.
Security
Apple Card has a handful of great security features that will give you peace of mind when making purchases. When you make a purchase using Apple Card, you receive a one-time security code generated by your iPhone that's needed to make the purchase. Face ID or Touch ID is also required to authorize a purchase.
Any purchase you make using Apple Card can be viewed on a map. This makes it easy to spot the purchases you didn't make.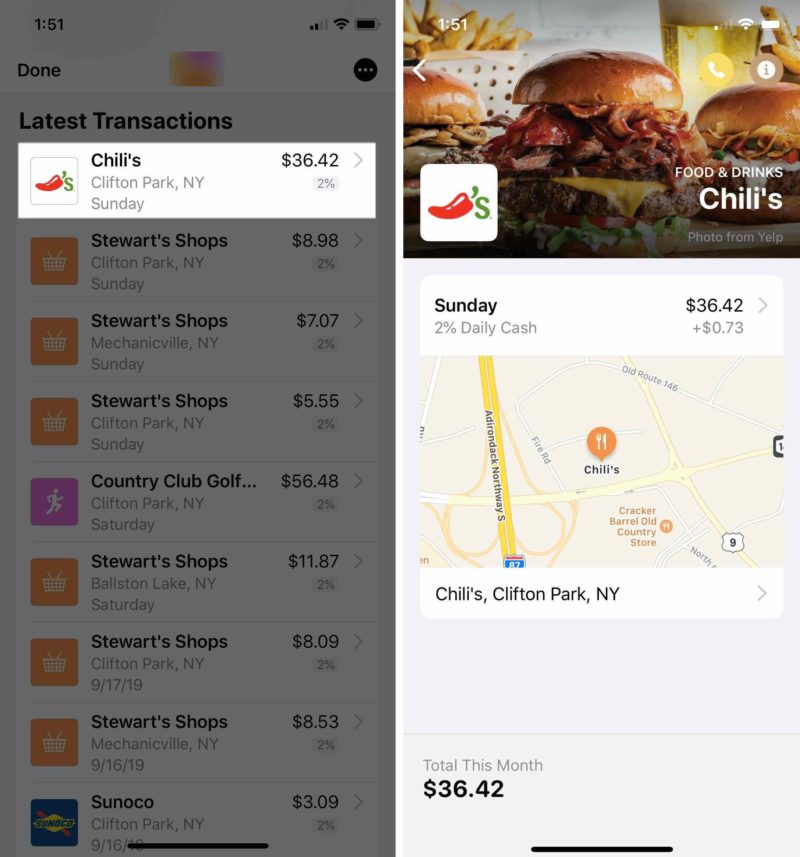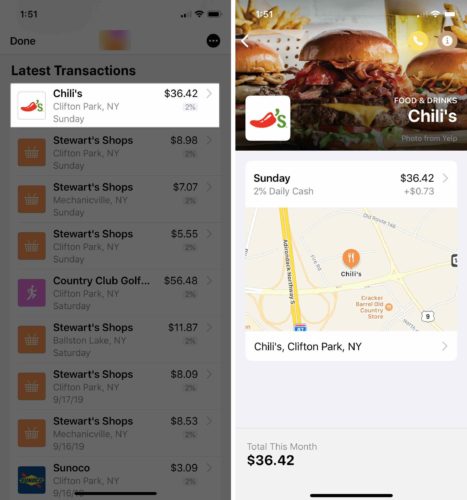 The physical Apple Card is also a bit more secure than your average credit card. The card has no buttons or CVV printed on the card, so it'll be much harder for someone to steal your credit information.
If you ever do need to access your card number or CVV, you can do so on your iPhone.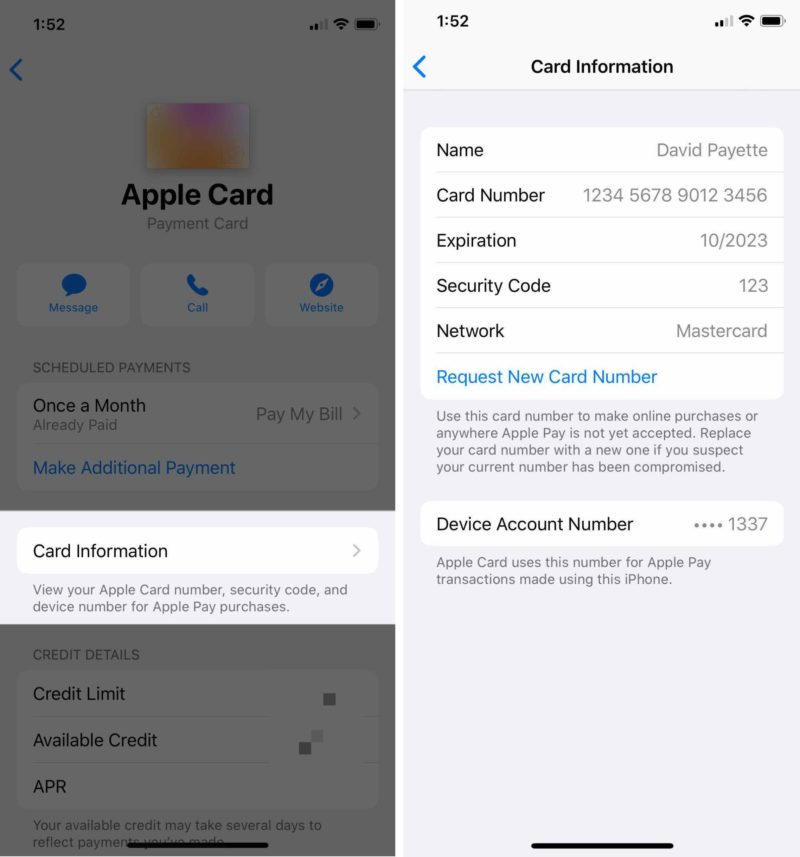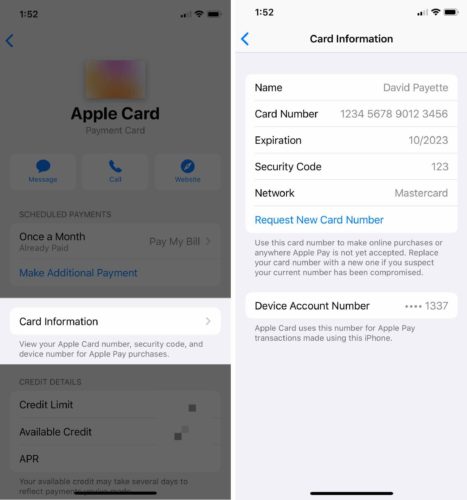 Budgeting
Every purchase you make using your Apple Card is listed in the Wallet app with color-coded categories for Food and Drinks, Shopping and Entertainment, and more. Apple then provides weekly and monthly summaries of your purchases using the same color codes. This makes it easy to stay on a budget!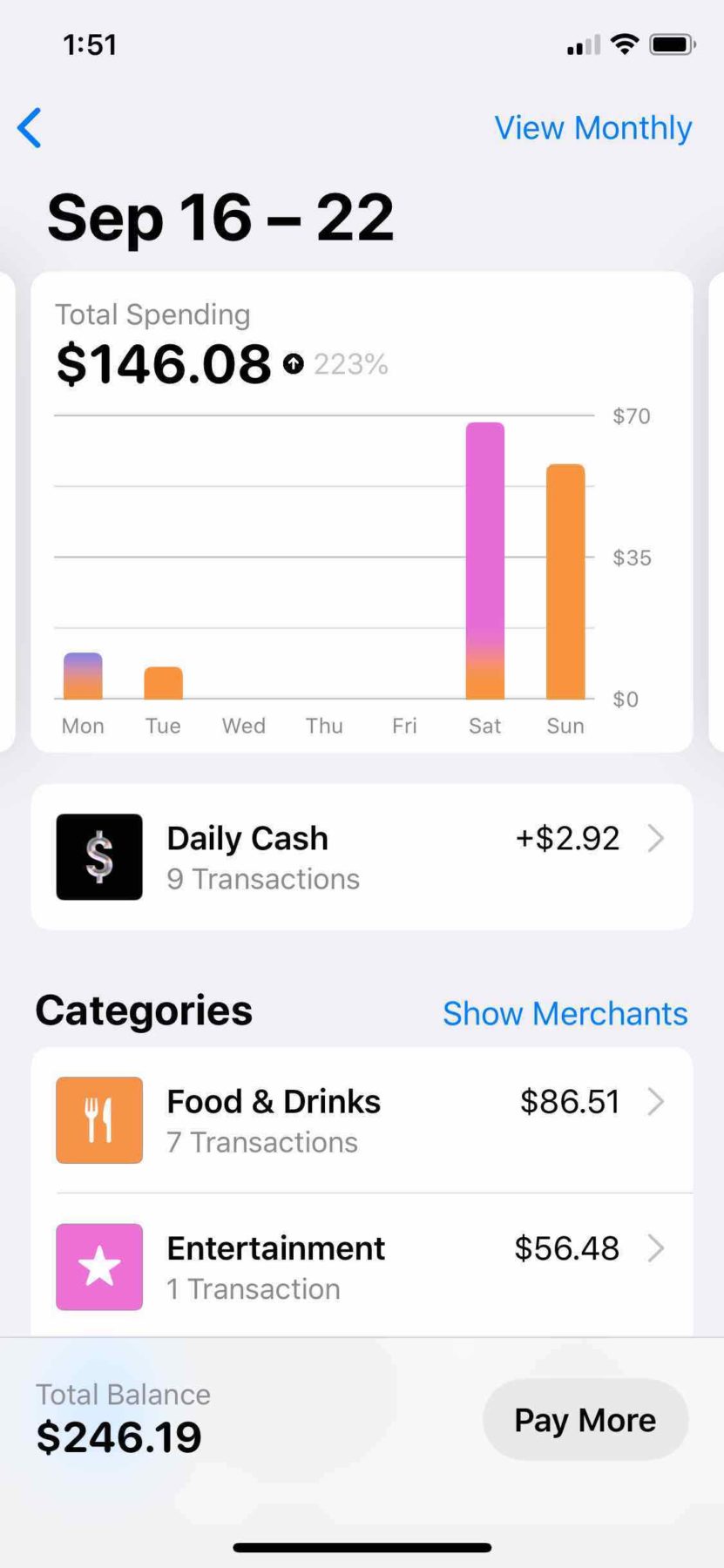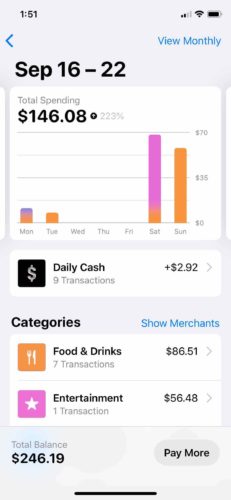 Daily Cash Back
Another perk of Apple Card's reward system is Daily Cash. This feature gives you cash back bonuses for daily purchases you make using your Apple Card.
One great thing about Daily Cash Back is that you don't have to wait weeks for the cash back to show up on a statement, like a typical credit card. Daily Cash Back can be used for Apple Pay purchases, sent to family or friends, or transferred over to your bank account at no cost.
How To Apply For Apple Card
First, launch the Wallet app on your iPhone. Next, tap the Add button in the upper right-hand corner of the Wallet app. It looks like a plus symbol. Select Apple Card to apply for the Apple Card. Tap Continue to start the application process.
Fill out the information, if it doesn't automatically populate. You'll be asked for the following:
First and last name
Date of birth
Phone number
Home address
Last four digits of your social security number
Country of citizenship
Annual income
Once you accept the terms and conditions, you will be notified in seconds if you are approved. If accepted, you'll be presented with your offer, which includes your credit limit, interest rate, and fees. Finally, tap Accept Apple Card to accept the card. You should now see your card in your Wallet.
A Card Up Your Sleeve
You've successfully signed up for an Apple Card! We hope you'll share this article on social media to teach your family and friends about Apple's new credit card too. Let us know in the comments below what you think about your new Apple Card.