You're trying to use your Apple Watch, but the screen won't turn on. No matter what you try, the watch face is black and unresponsive. In this article, I'll explain what to do when your Apple Watch face is black!
Charge Your Apple Watch
A common reason why an Apple Watch face becomes black and unresponsive is that the Watch isn't charged. Try placing your Apple Watch on its charger to see if it comes back to life.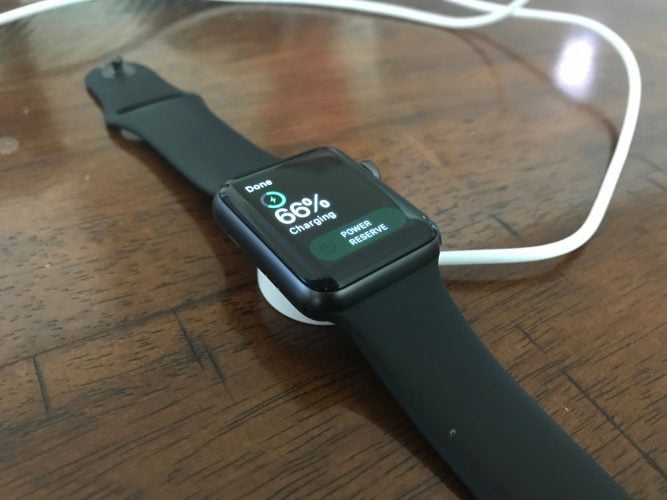 Hard Reset Your Apple Watch
It's possible the software on your Apple Watch has crashed. If this is the case, your Watch may appear to be turned off, even though it's still on. A hard reset will force your Apple Watch to abruptly turn off and back on, which can get it unstuck if the software has crashed.
Simultaneously press and hold the digital crown and side button until the Apple logo appears on the screen. You may have to hold both buttons for 25–30 seconds before the Apple logo appears, so be patient and don't give up!
While a hard reset may get your Apple Watch unstuck, it doesn't actually fix the problem that caused the software crash in the first place. Even if a hard reset fixed the black screen issue on your Apple Watch, keep following the steps below!
Turn Off VoiceOver and Screen Curtain
Both VoiceOver and Screen Curtain can make your Apple Watch's display appear black when they're turned on. Turning these settings off can often fix the problem when your Apple Watch face is black!
Open the Watch app on your iPhone and tap Accessibility -> VoiceOver. Make sure the switch next to VoiceOver is off. Then, scroll down the page and make sure the switch next to Screen Curtain is off.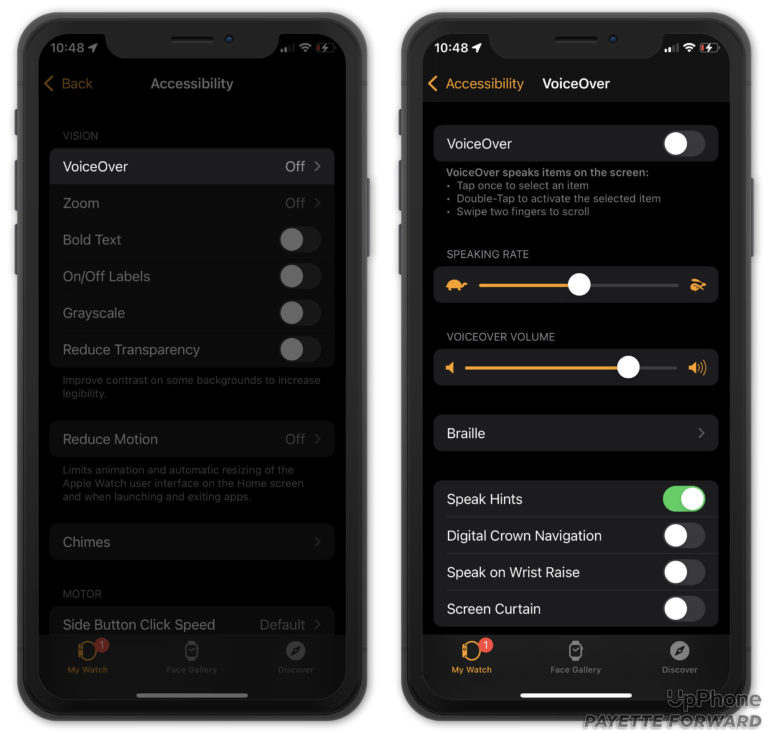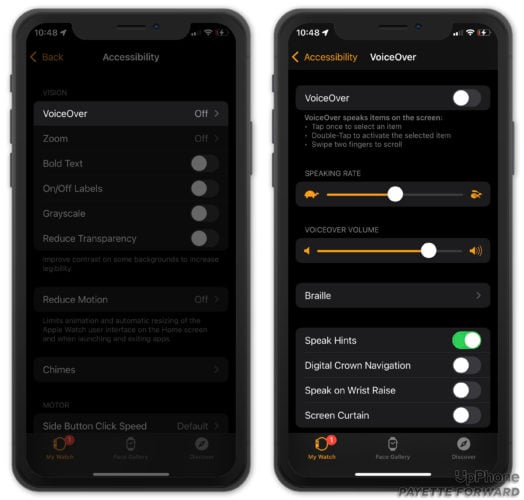 Update WatchOS
WatchOS updates can fix software bugs as well as introduce new features. Making sure your Apple Watch is up to date can help keep it running smoothly.
Open the Watch app on your iPhone and tap General -> Software Update to check if a watchOS update is available. Tap Download and Install or Install Now if an update is available.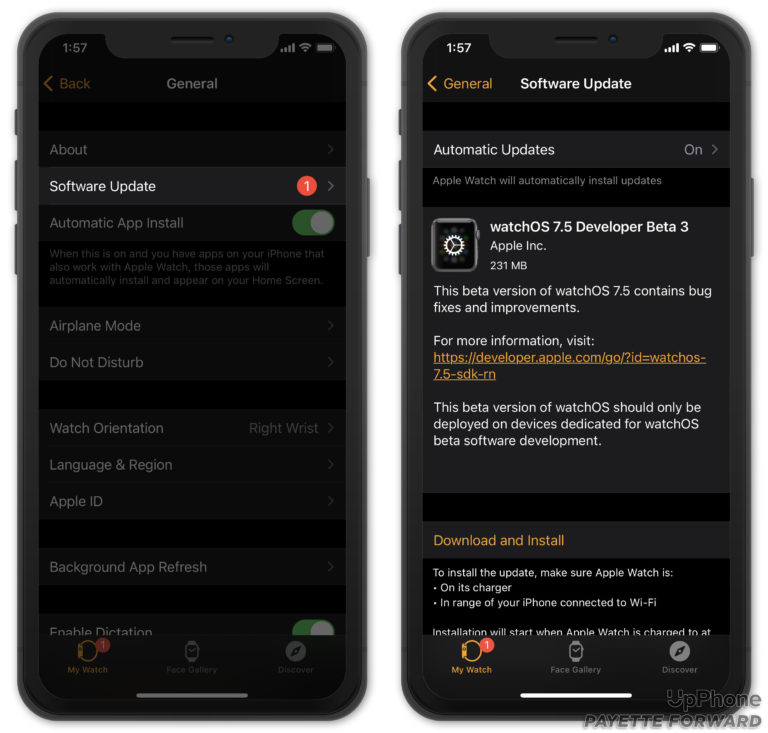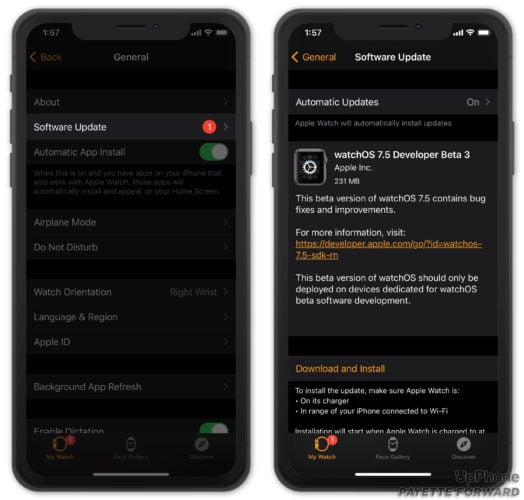 Erase All Content And Settings
Erasing All Content and Settings on your Apple Watch is the last step you can take to rule out a software problem. This step erases everything on your Apple Watch, reverting it to the state it comes in out of the box. Make sure to back up your Apple Watch if you haven't already.
Once your Apple Watch is backed up, disconnect it from your iPhone. Keeping your iPhone and Apple Watch within close proximity of each other, open the Watch App on your iPhone and tap the My Watch tab.
Tap All Watches in the upper left-hand corner of the screen, then tap the Information button to the right of the Watch you want to erase. Finally, tap Unpair Apple Watch. If you have an Apple Watch with GPS and Cellular, you may also need to choose whether or not you want to keep your cellular data plan. For most people, the answer is yes!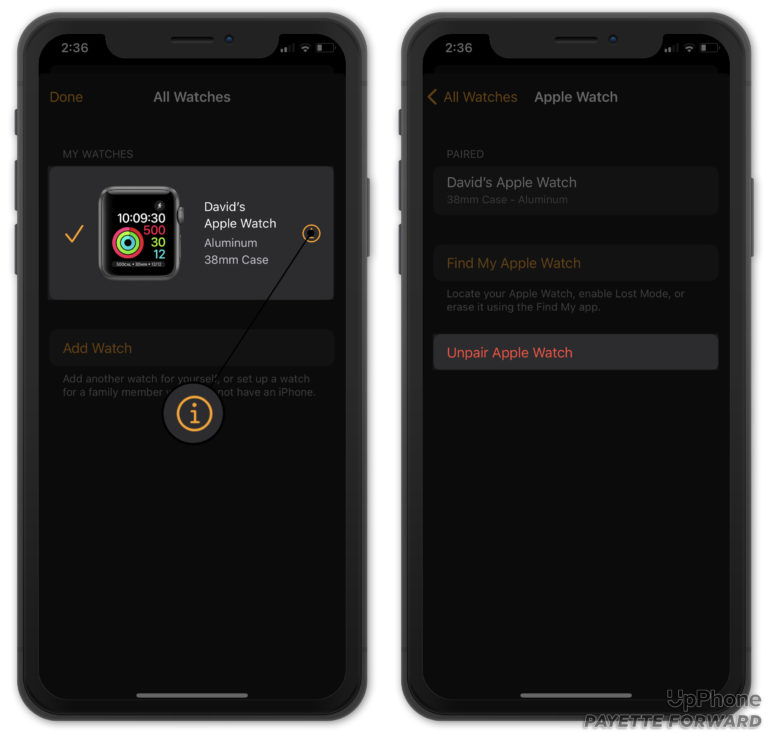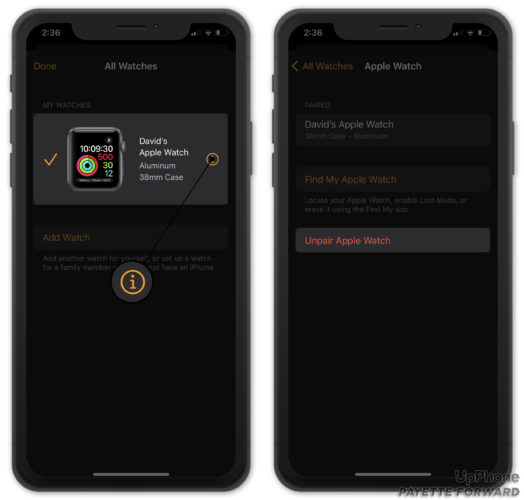 Contact Apple Support
If your Apple Watch face is still black, it's time to contact Apple support. There may be a hardware issue that needs to get fixed. Apple provides support over the phone, through mail, online, and in-person. Make sure to schedule an appointment if you plan on heading into your local Apple Store for help.
Watch Face: Fixed!
Now you know what to do when your Apple Watch face is black. I hope that this article was helpful for you. If you have any other questions about your Apple Watch, please leave a comment down below!