Apple recently announced the launch of the newest generation of iPhones. After more than a year's worth of hype having built up, die-hard and casual cell phone fans alike are gearing up to purchase a device from the iPhone 12 line.
With the incoming mass iPhone upgrades bound to happen, you might not be sure what to do with your current cell phone. Luckily, SellCell is here to help!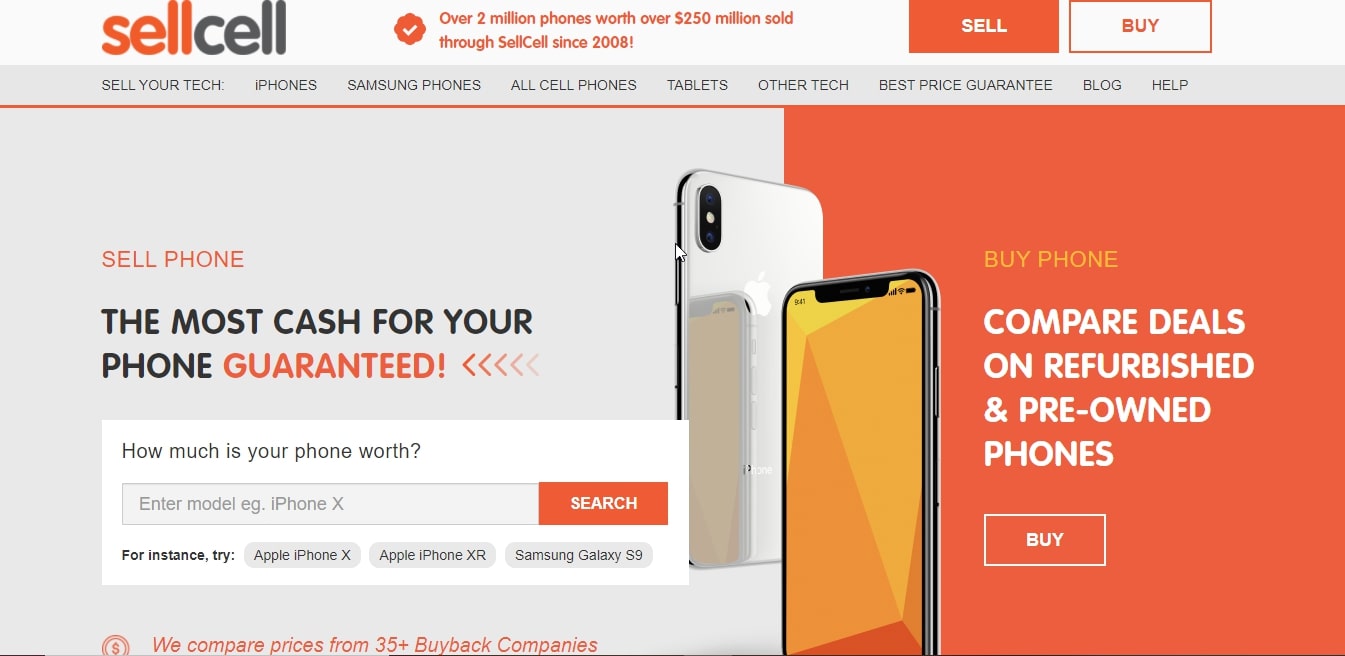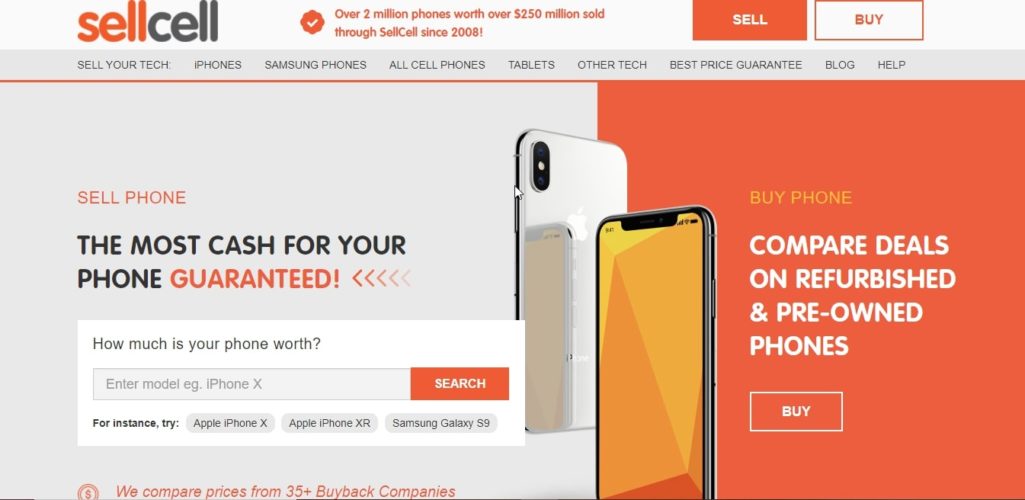 What Is SellCell?
SellCell is a website dedicated to helping people trade in their old cell phones and other personal technology. They are one of the longest-standing used cell phone price comparison sites, and have helped sell more than 250 million used and refurbished cell phones since 2008. For anyone looking for a good deal on their old cell phone, SellCell has the exact data you need.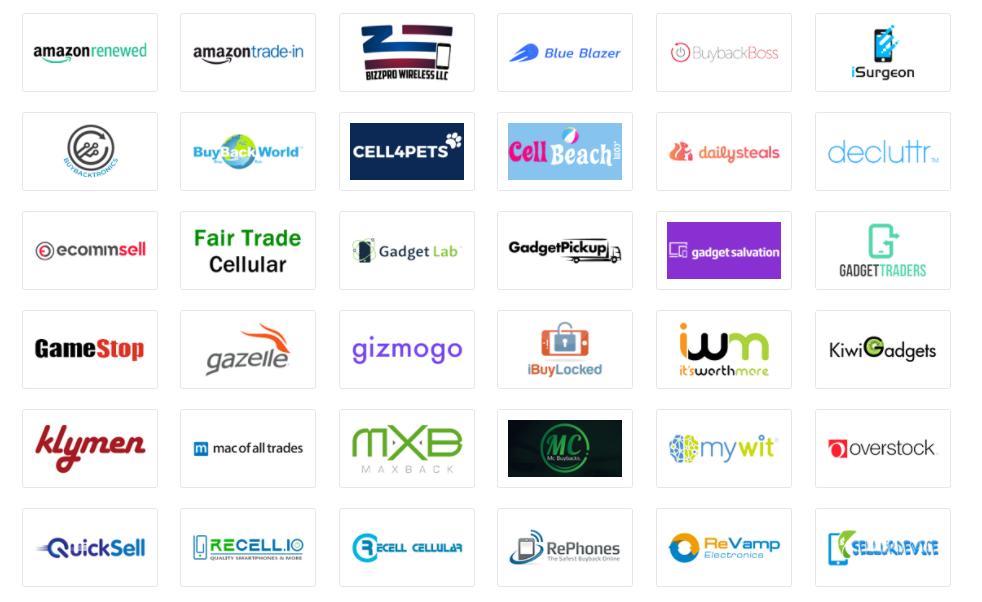 SellCell is currently partnered with more than 40 different tech retailers, including large companies like Amazon and GameStop. To ensure that their users get the best and most reliable deal possible, they perform quality checks on every organization they work with.
While SellCell's primary demographic is used and refurbished cell phones, they deal in a wide array of products. If you're in the market for a computer, smartwatch, iPod, tablet, or even a gaming console, odds are SellCell will have a list of potential deals for you to peruse.

While I was exploring their website, I could not find a single device that didn't have at least a few listings available for purchase.
User Friendliness To The Max
From the instant you open their homepage, it's easy to feel comfortable on SellCell's website. Their user interface is extremely easy to navigate, with bold buttons and clear instructions about how to find the exact information you're looking for.

SellCell manages to create this sense of instant familiarity without sacrificing any aesthetic quality to their website's layout.
SellCell does not feel remotely cheap, and it's clear that their website production team does not cut corners. Every action you can perform on this website occurs at remarkably high speeds, and you can be almost certain you won't come across any dead links or missing images as you explore.
As I'll go further into detail about shortly, the buying and selling processes on SellCell are remarkably intuitive. Finding a wide array of price comparisons for a given product is as simple as typing into a search bar and clicking a few buttons. If you know what you're looking for, SellCell helps you iron out the details in a matter of seconds.
Trade-Ins With SellCell
SellCell's cell phone trade-in interface is the service they underline most. In this section of their website, they house information about an enormous selection of cell phones, both iPhone and Android, including pricing estimates and quote comparisons from each of their partners.

While searching through their database, I was able to find quotes for phones as recent as the iPhone 11 and Samsung Galaxy S20 5G. In turn, they even had listings for devices as old as the iPhone 2G available for comparison as well.
It's worth noting that the number of listings you'll find for a newer iPhone will significantly outnumber those for even some of the most contemporary Android devices. However, this is not to discredit SellCell's service. This is a buyer's website in a buyer's market, the disproportionate interest in iOS-powered devices is more representative of the general population's brand preferences than it is any bias of SellCell's.
How To Sell Your Phone With SellCell
If you'd like to trade your cell phone in with SellCell, you can find all the resources you need to do so in just a few clicks.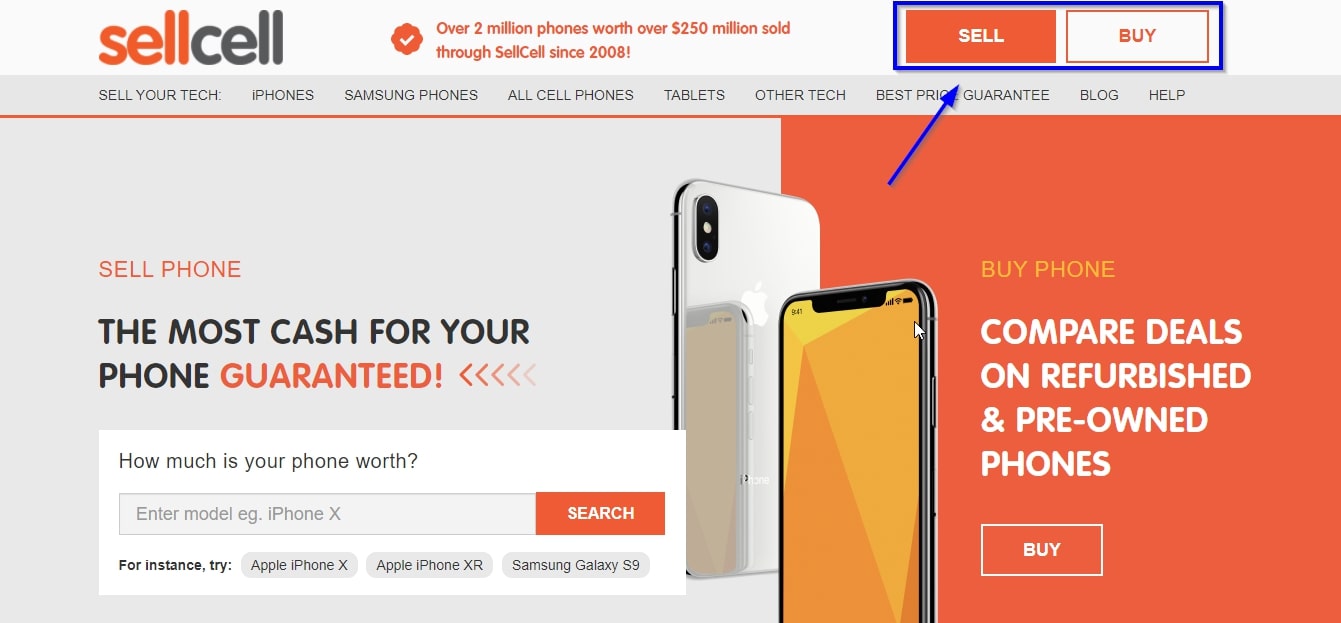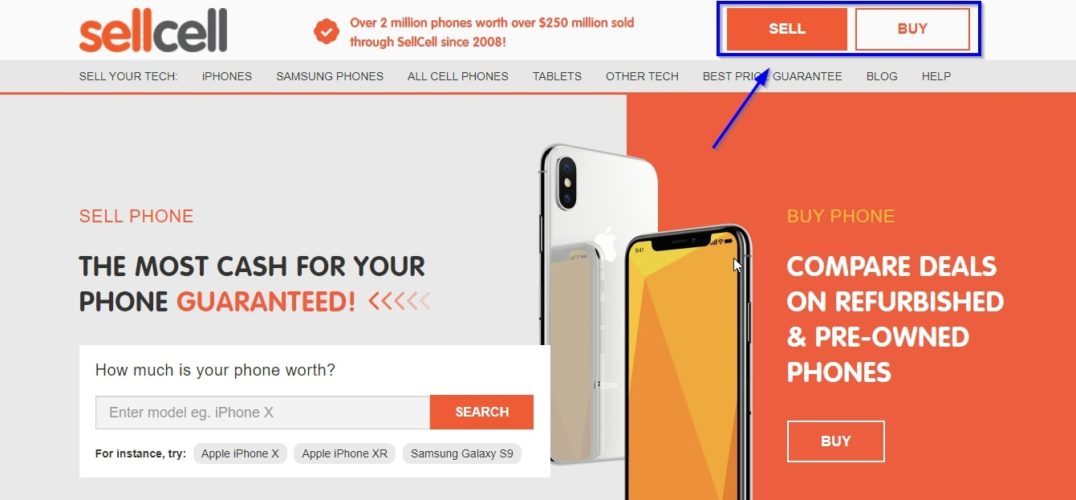 On SellCell's homepage, they list two buttons labelled Buy and Sell in the top right corner. If you click the Sell button, SellCell takes you to a page displaying a small search bar. Here, enter the device you would like to trade in (you can follow my progress as I attempt to sell my iPhone XR in the following images).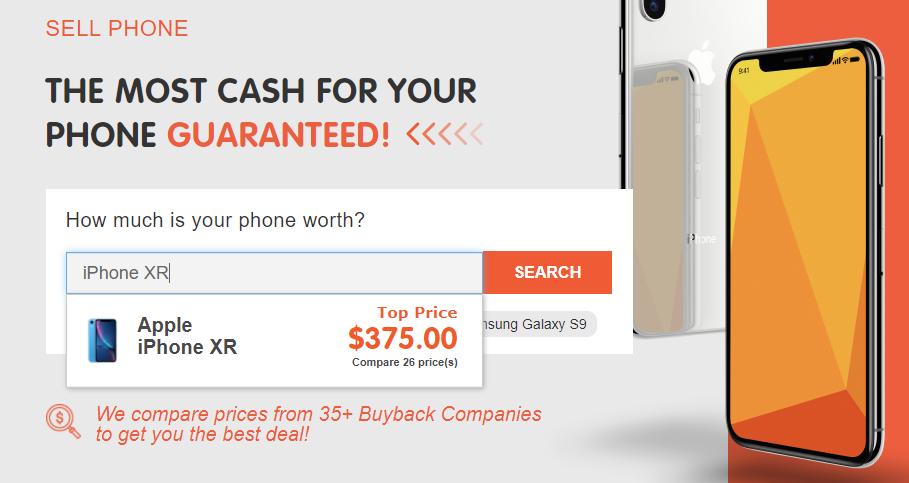 After you hit search, select the exact model cell phone you would like to sell.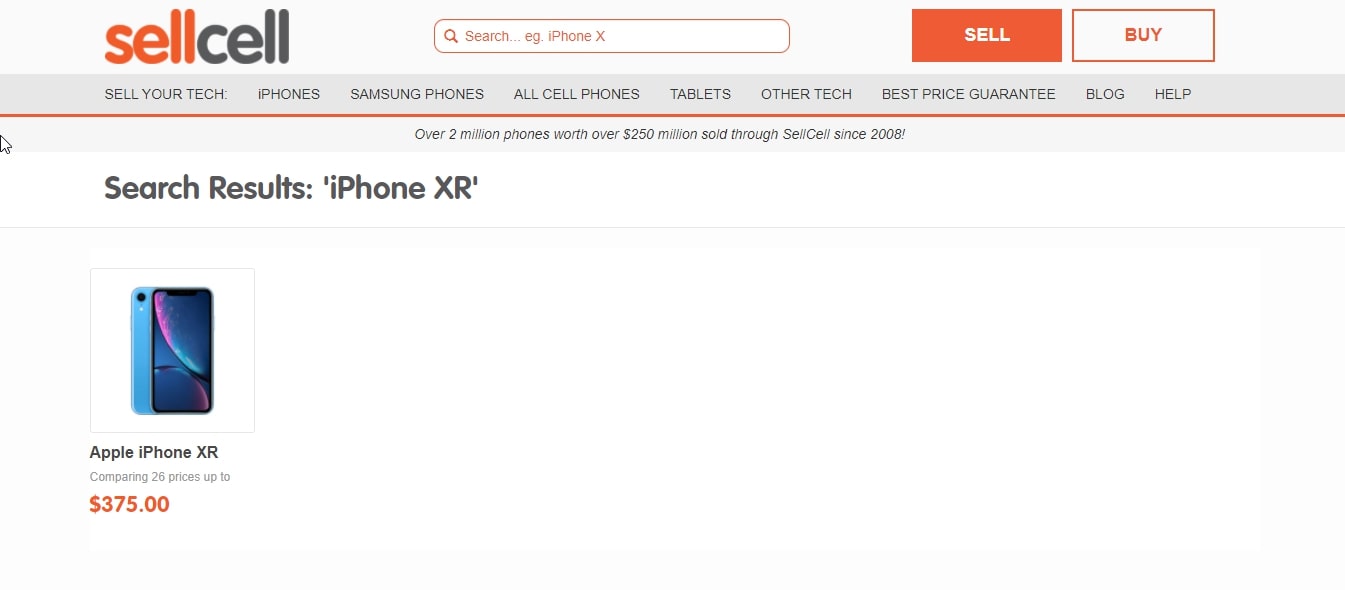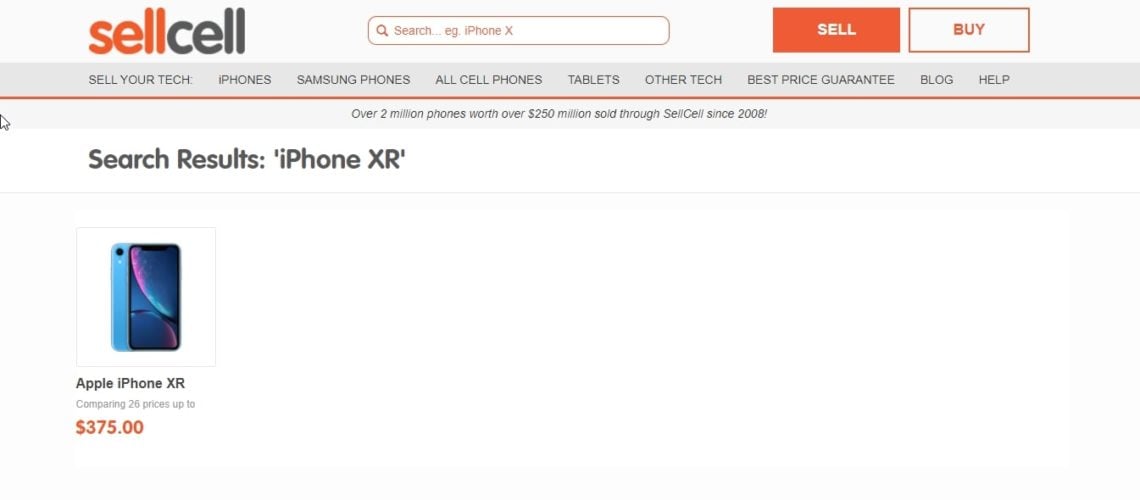 When you select this device, SellCell brings you to a new page all about the specific model you have. Here, you can narrow your search by selecting the appropriate options like your device's their network carrier, storage capacity, and product condition filters.


While I selected the most applicable filters for my cell phone, I couldn't help but appreciate how immediately SellCell's results refreshed. I can think of few search engines that update their results pages as quickly as SellCell's listings, only giving more credit to the quality of SellCell's website construction.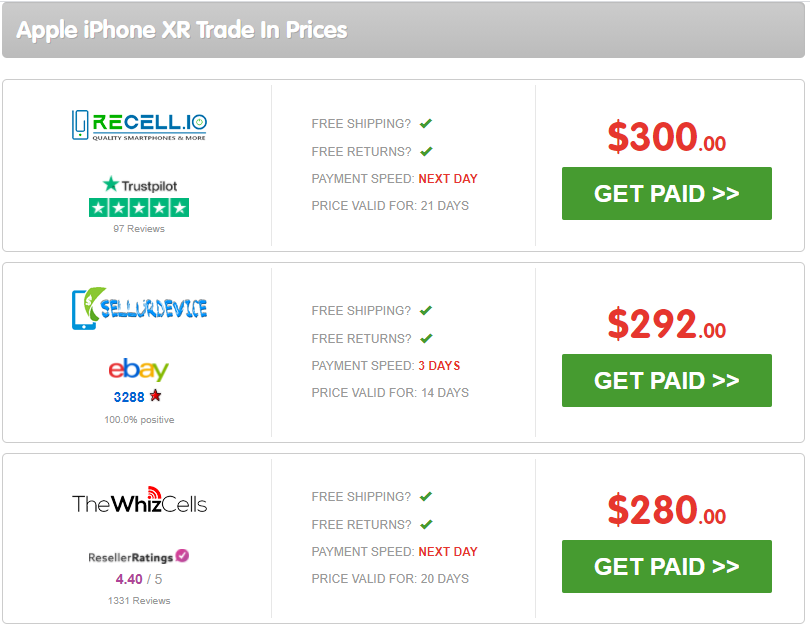 From here, you need only scroll down and explore the deals SellCell's network of partners has to offer. If you find a price that looks appealing to you, just click the Get Paid button and SellCell will link you directly to the applicable page on their partner's website.
How To Buy A Cell Phone With SellCell

If you're interested in purchasing a refurbished cell phone, SellCell gives you the resources to do this as well. Click the Buy button on their home page, and the steps you need to follow from there are almost identical to their trade-in process.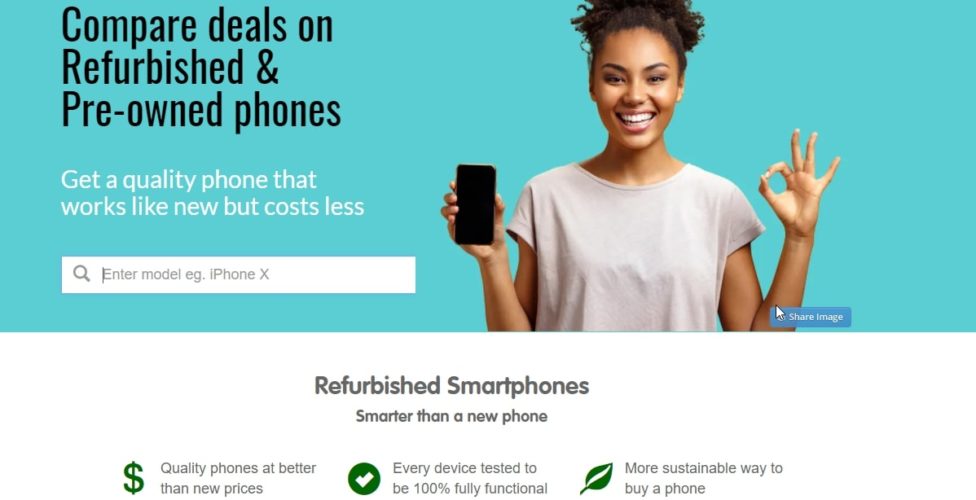 Just search the device you're interested in, select the specific model you'd like to purchase, and fill out the filtered search options when prompted.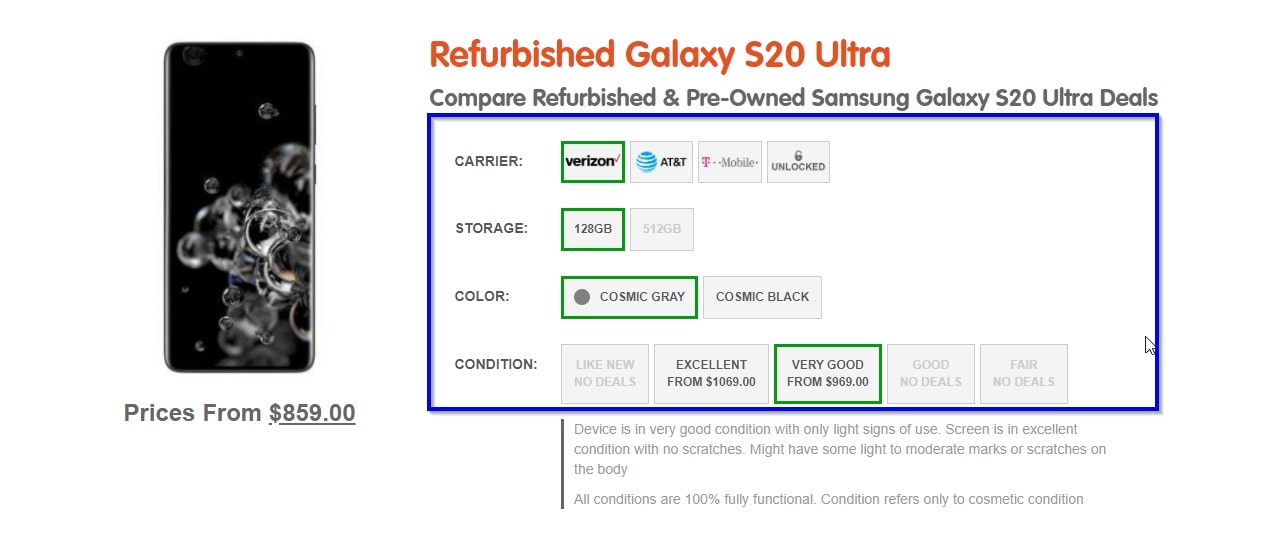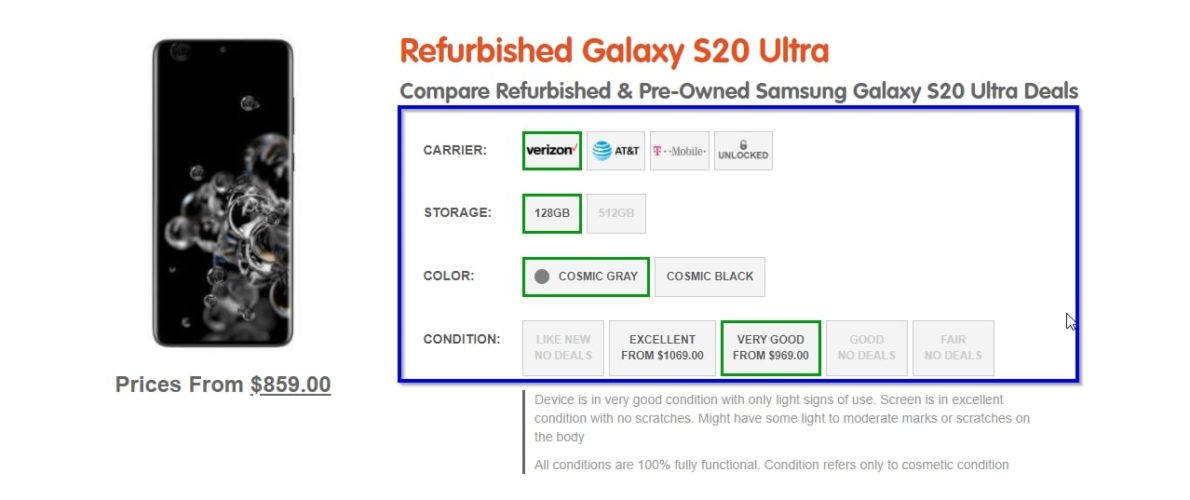 For better or for worse, SellCell does not allow their partners or users to perform any actual transactions on SellCell's websites. Instead, you need to follow external links to buy or sell your desired device.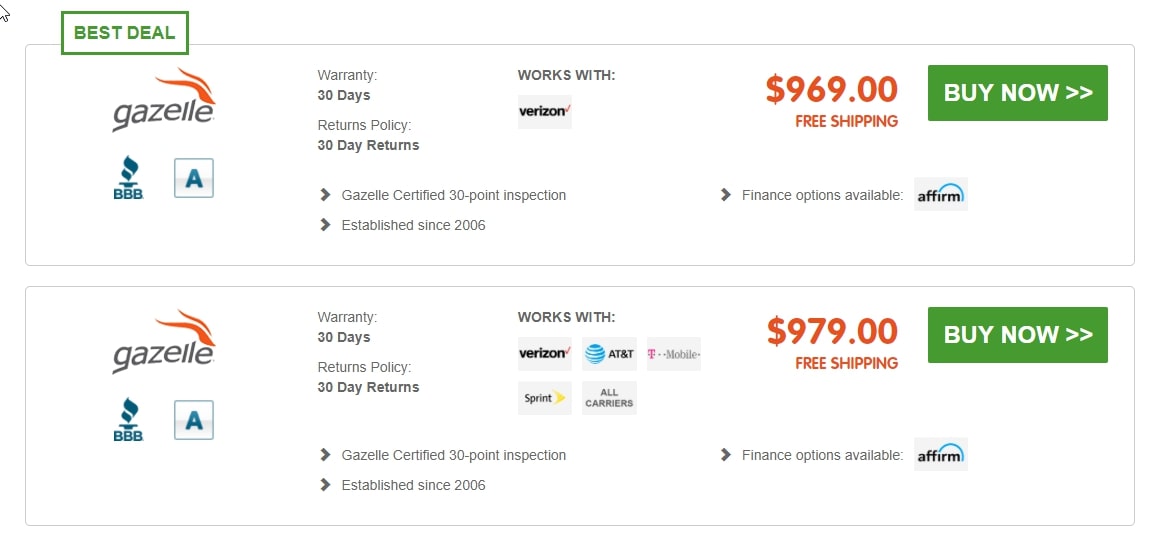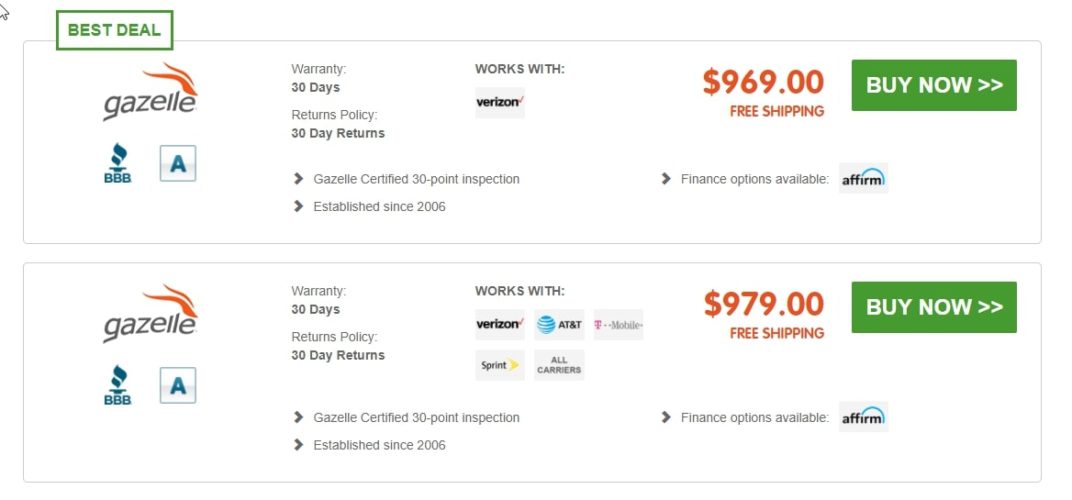 Personally, I think this adds a fascinating degree of honesty to SellCell's interface. They know exactly who they are, and this perception has worked well for them for over a decade. By essentially removing their presence as a third party between buyer and seller, SellCell shows their top priority is assisting their users rather than profiting off of them.
Disclaimer: We recommend caution when purchasing a refurbished cell phone from anyone besides the phone's original manufacturer. Third-party repair quality can vary greatly.
Other Aspects To SellCell's Service
SellCell is so confident in their ability to get their users the best deals on used and refurbished devices, they offer a Best Price Guarantee. If you locate a better deal on your trade-in or purchase than one listed on their website, SellCell will reimburse you for the difference twice over!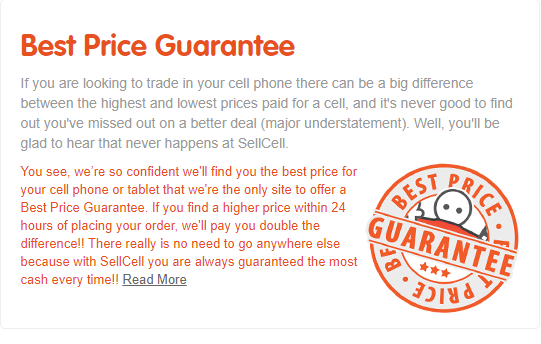 Another interesting feature to SellCell's website is their blog. Updated just about weekly, SellCell keeps their users up to date on the the latest news in the cell phone and personal tech industry. While much of the information I found listed in these articles aligned well with our own resources, the quality control on this section of the website seems to lighten up slightly compared to most of their other pages.

Sold On SellCell? Trade In Your Old Phone Today!
Over a decade ago, SellCell found a niche position in the smartphone market and their success is more than palpable. If you're looking for a comfortable place to research the pricing and quality of second-hand and refurbished personal technology, you won't find a more comprehensive companion for that process.
Easy-to-navigate and elegantly designed, SellCell's website is a friendly resource to research and compare the intricacies of the current trade-in economy.
Once you've sold your old cell phone, you'll most likely need a new one. Check out our cell phone comparison tool to find the best deals on all of the latest iPhones and Androids!