You've heard about iPhones acting strangely or getting hacked, and you've asked yourself "Can an iPhone get a virus?"
The iPhone is one of the most secure mobile devices on the market. Apple takes security seriously — and that's a very good thing! Though it's rare, viruses called malware can affect your iPhone. In this article, I'll walk you through how to keep your iPhone safe.
What Kinds Of Viruses Can Affect Your iPhone?
While iPhone's are generally secure, there are a few different ways an iPhone can get a virus. Below, we'll go over some of the most common explanations for how and why an iPhone might have a virus.
Malware
Malware is bad software that can infect iPhones, iPads, Mac computers, and other electronic devices. These programs come from infected websites, emails, and third-party programs.
Once malware is installed, it can cause all kinds of problems, from locking up apps to tracking how you use your iPhone. Some even use your camera and GPS system to gather information. You may never even know it's there.
Phishing
Phishing is a type of cyber attack where someone sends a fraudulent email, text message, or direct message to unsuspecting people online with the intention of accessing their private information.
Sometimes, these messages will appear to be from reputable companies, or people claiming they need help. They might prompt users to enter their passwords, bank information, or Social Security number. Once the attacker has this information, they can use it for harmful acts like installing malware on their victims device, or even identity theft.
For an example of what a phishing scam looks like, check out our article titled "Your Apple ID Has Been Locked" On iPhone? Is It Legit?
Ransomware
Ransomware is a type of malware that can harm or hide important data from an individual. Once ransomware is in place, attackers will typically pressure victims into paying the attacker to return their data unharmed.
Keeping Your iPhone Secure
Thankfully, iPhone viruses are rare because Apple does a lot behind the scenes to keep your iPhone safe. All apps go through a serious security screening before they are approved for the App Store.
For example, Messages sent via iMessage are automatically encrypted. There are even security checks in place before you download new apps to your iPhone, which is why the App Store asks you to log in before you download something! However, no device or software is perfect and there are still vulnerabilities.
Update Your iPhone Software Regularly
Rule number one for preventing an iPhone from getting a virus: keep your software up to date.
Apple releases new versions of their iPhone software regularly. This software helps keep your iPhone secure by fixing any potential cracks that might allow malicious software to get through.
To check your iPhone for updates, go to Settings -> General -> Software Update. This will automatically check for any Apple software updates. If an update is available, tap Download and Install.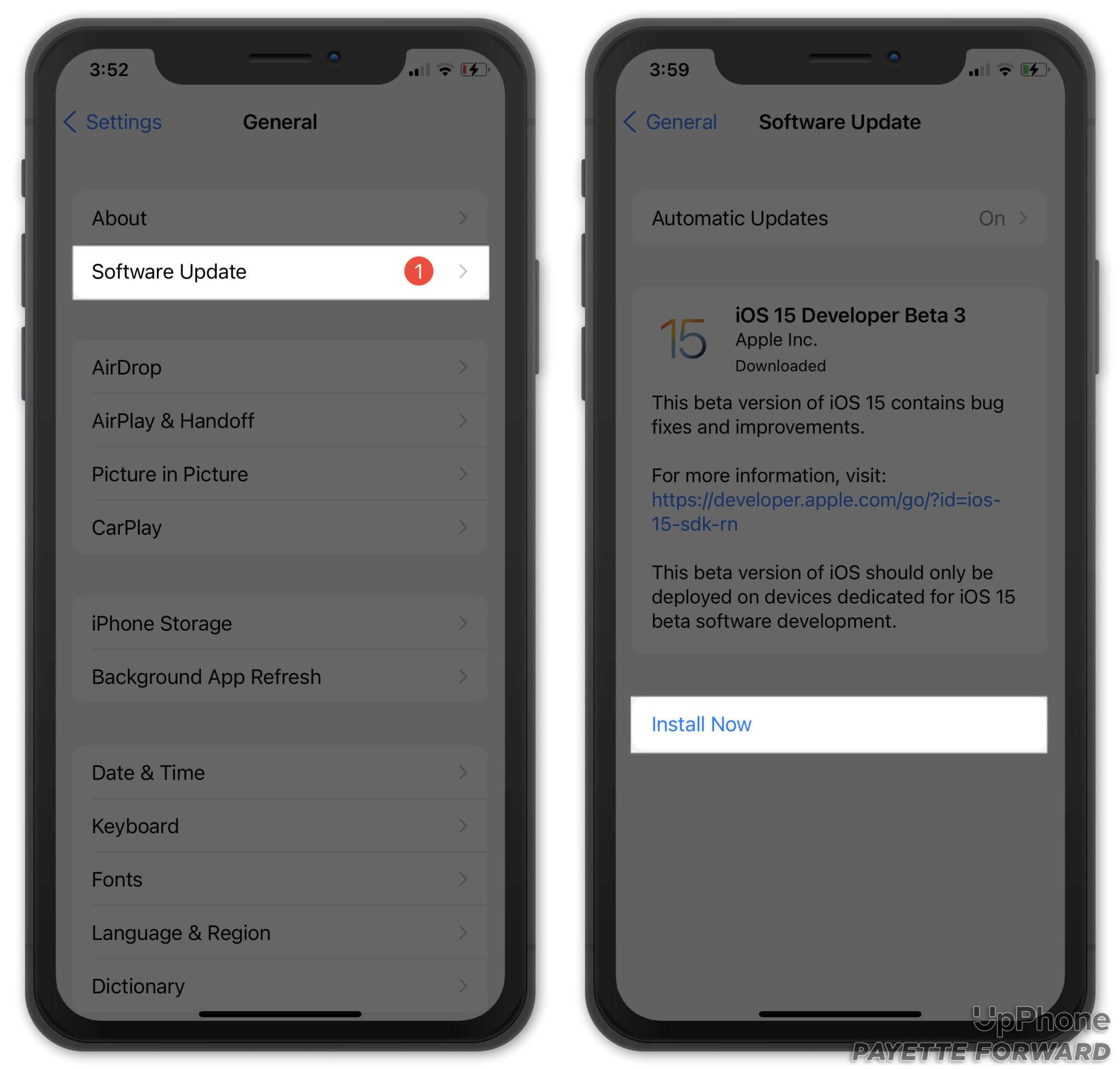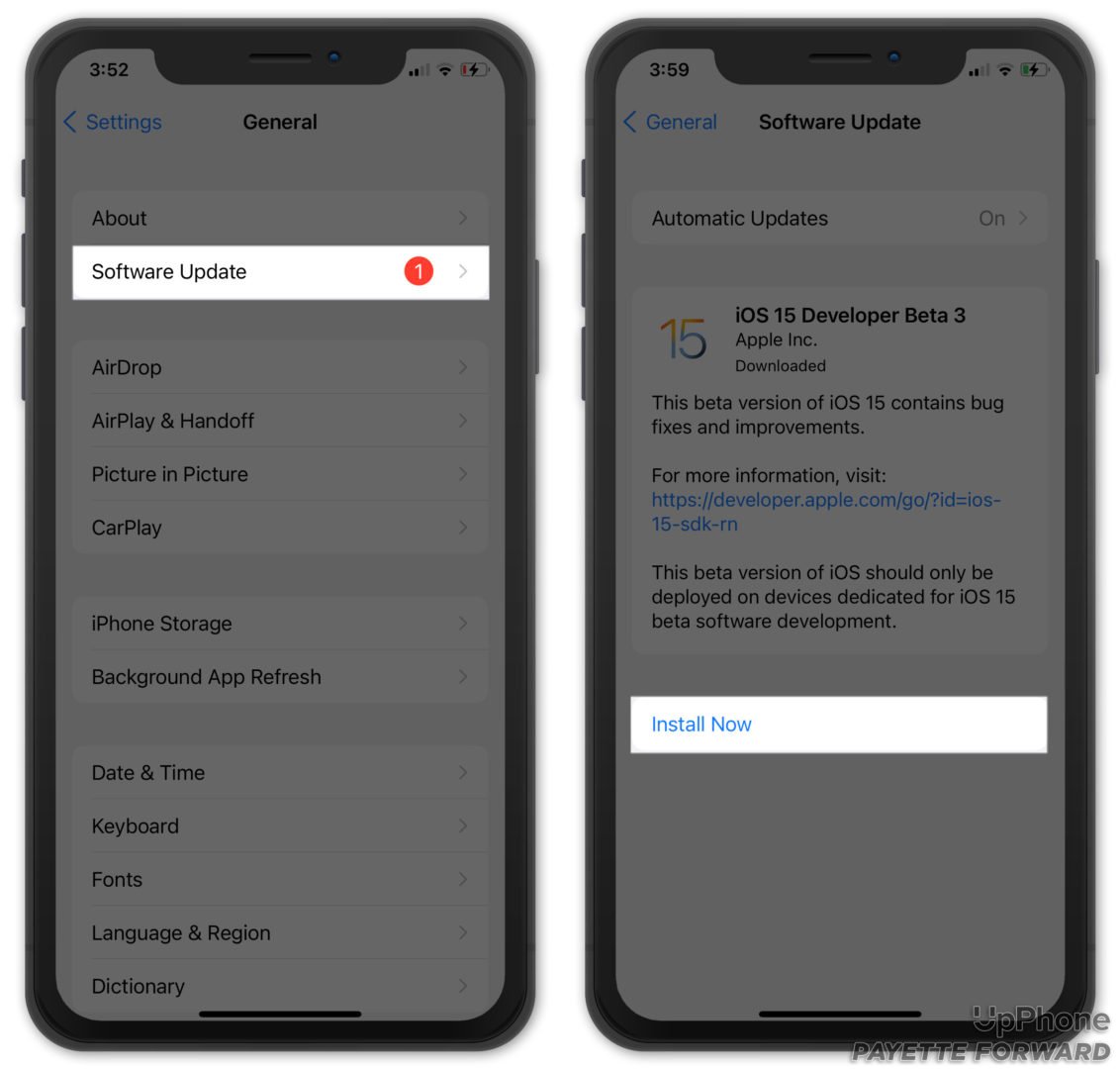 Once you're running the latest iOS, there are still some things you can do to make your iPhone even more secure. Check out our video all about iPhone settings you can turn off to protect your personal privacy!
Do Not Open Links or Emails From Strangers
If you get an email, text message, or push notification from someone you don't know, don't open it and definitely don't click on any links in these messages. Links, files, and even the messages themselves could install malware on your iPhone. The best thing to do is delete them.
Avoid Unfamiliar Websites
Malware can also live on websites. When you navigate to a website using Safari, just loading the page can also load the malicious software, and boom! That's how your iPhone gets a virus.
To prevent this, only visit websites for organizations you're familiar with. Avoid any search results that go directly to files. If a website asks you to download something, don't tap anything. Just close the window.
Do Not Jailbreak Your iPhone
Some iPhone users choose to jailbreak their phones. That means they decide to uninstall or go around part of the iPhone's native software, so they can do things like download apps that aren't approved by Apple and change default settings.
Jailbreaking an iPhone also turns off some of Apple's built-in security measures. That makes an iPhone much more vulnerable to getting a virus. It also voids your iPhone warranty and causes other issues. If you want to learn more about jailbreaking, check out our article: What Is A Jailbreak On An iPhone And Should I Perform One? Here's What You Need To Know.
In general, jailbreaking an iPhone is a bad idea. Just don't do it, or you may find yourself asking, "How did my iPhone get a virus?"
Back Up Your iPhone
While backing up your iPhone won't necessarily prevent it from getting a virus, it will help protect your data in the event that it gets one. Regularly saving a backup of your iPhone to iCloud, iTunes, or Finder will ensure that you won't lose any of your personal information or settings.
Sometimes, when a virus is severe, the most reliable way to fix it is to restore your iPhone from a recent backup. Doing this will revert the data stored on your iPhone to an earlier version, hopefully from before the virus began affecting your device.
Be Careful Installing Apps
The last tip we have for avoiding viruses on your iPhone is to be careful with which apps you install on your device. Apps made by smaller or unreliable developers can be more susceptible to viruses.
When installing apps from the App Store, keep an eye on its reviews and developer bio. If it only has a few reviews, or it's cumulative rating isn't very high, you might want to hold off on installing the app.
How Do I Know If My iPhone Has A Virus?
If your iPhone has contracted a virus, it can show up on your phone in many different ways. However, there are a few symptoms to look out for.
One common way a virus will show up on an iPhone is through frequent pop-ups. If you find that your iPhone is displaying more pop-ups than usual, especially while using a web browser or certain apps, it's possible a virus is the cause.
Viruses can also use up your cellular data. Keep a close eye on your cellular service bill every month. If you're suddenly getting charged for overages or running through your monthly data allotment too quickly, malware could be the problem.
Viruses can also affect the hardware components on your iPhone. For example, it's common for viruses to drain an iPhone battery quicker than usual. They can also cause devices to heat up, so if your iPhone feels hotter than normal, you might have a virus.
Do I Need iPhone Antivirus Software?
There are antivirus programs out there for iPhones, but most of them just duplicate the features that Apple already has in place. If you feel like you need added security for your iPhone to prevent it from getting a virus, I suggest using Apple's built-in security options.
Set up a passcode for unlocking your iPhone. Go to Settings -> Face ID & Passcode -> Turn Passcode On.
Set the App Store to always request your password before downloading an app. To check or change this setting, go to Settings -> App Store -> Password Settings. Make sure the check mark is next to Always Require and that Require Password is set for free downloads as well. Note: If you have Touch ID or Face ID enabled, you won't see this menu.
Turn on Find My iPhone (Settings -> Your Name -> Find My -> Find My iPhone) to unlock a whole host of features that will help keep your iPhone secure if you misplace it. Check out our guide to finding your iPhone from a computer for more Find My iPhone tips!
Can An iPhone Get A Virus? Now You Know The Answer!
Now that you know how an iPhone gets a virus and how to prevent it, you're well on your way to using your iPhone with confidence. Be a smart iPhone user, and make the most of Apple's security provisions. If you've ever experienced a virus on your iPhone, we'd love to hear about your experience in the comments section below!