I was in the market for an affordable, high-quality Bluetooth headset to wear at the gym, and the Arctic P324 BT Sports Bluetooth 4.0 Headset caught my eye. After wearing this headset during a few of my workouts, I can confidently say it is an upgrade from a standard pair of Apple EarPods and certainly worth the cost to anyone looking for a nice Bluetooth headset to wear while exercising.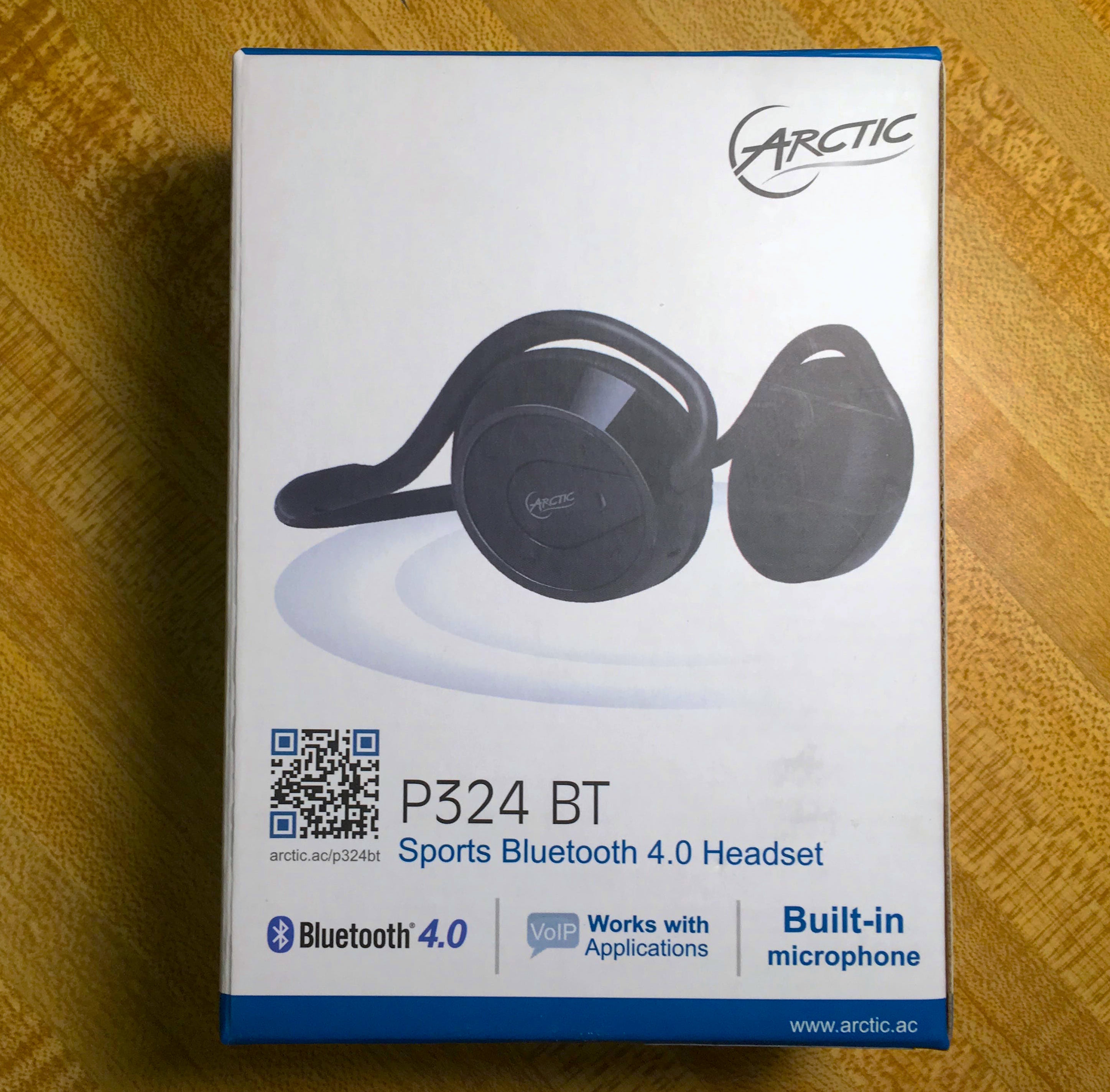 Payette Forward Pick
ARCTIC P324 BT Sports Bluetooth 4.0 Headset
This high-quality, affordable headset is great for taking your workout to the next level.
Working Out With The Arctic P324 BT Bluetooth Headset
The ARCTIC P324 BT Sports Bluetooth 4.0 Headset was the first Bluetooth headset that I've ever used during a workout. I must admit — I was a bit skeptical of Bluetooth connectivity. But after just one workout, I was hooked. I was incredibly impressed by the quality and comfortability of this headset, especially compared to my pair of Apple EarPods. During my workouts, I put this headset to the test. Here are the results: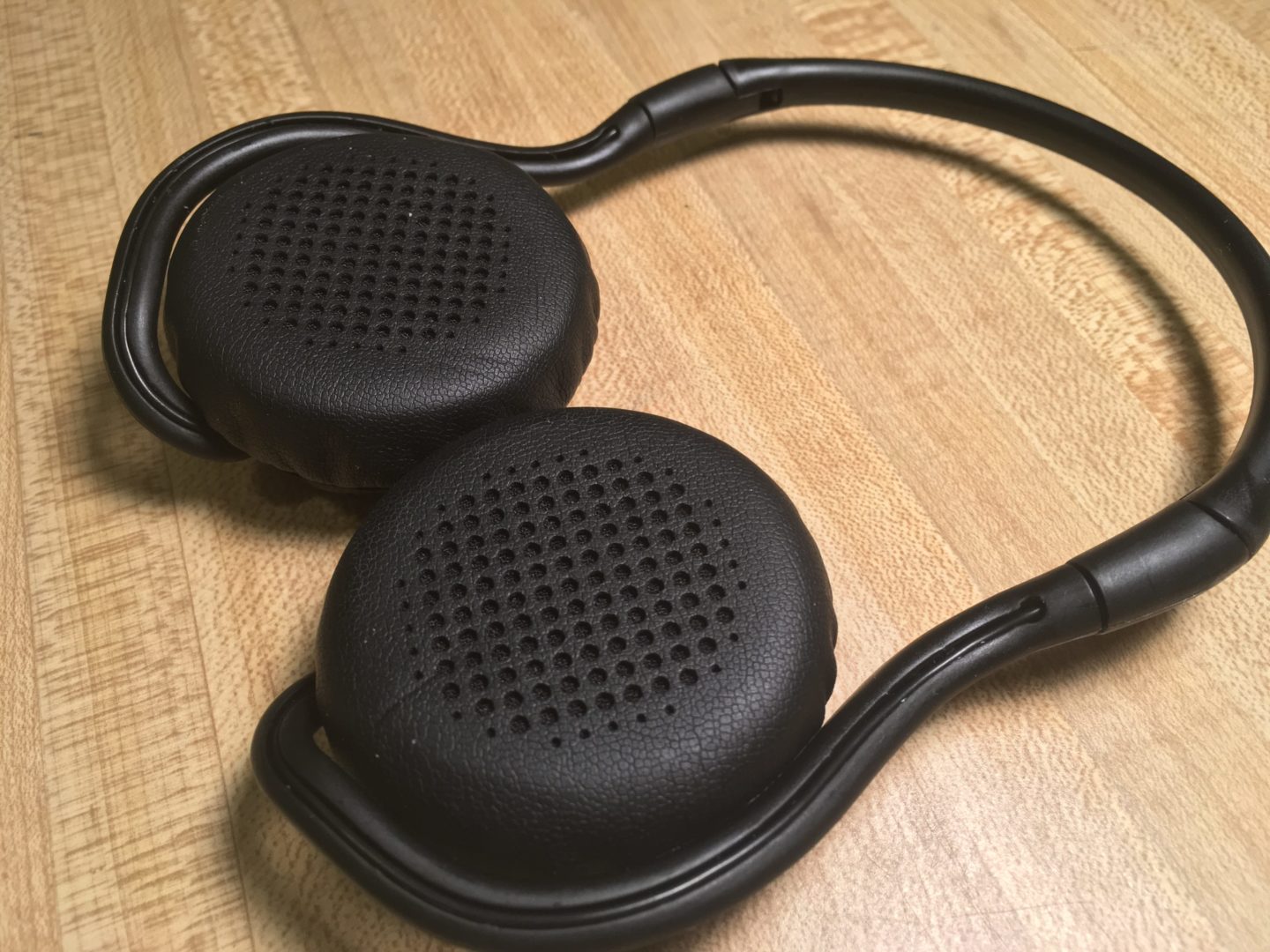 Sound Quality
As with any pair of headphones, the primary concern is sound quality. For quite awhile, I had been using the standard Apple EarPods that come with any iPod or iPhone. I was expecting a similar sound quality from the Arctic P324 BT headset. To be frank, I was quite impressed with the sound quality this headset. Though the headset is not designed to be noise canceling or noise isolating, I was amazed at how well my music and podcasts sounded. When I put them on, I could not hear the usual bangs and grunts you normally hear when working out at the gym.
To test the range of the Bluetooth connectivity of this headset, I left my iPod in one corner and walked across the gym to the water fountain (a distance of about 25 feet). Unsurprisingly, the audio quality remained consistent, even as I walked further away. The Arctic P34 BT headset boasts a Bluetooth range of 10 meters and it's safe to say that range is accurate.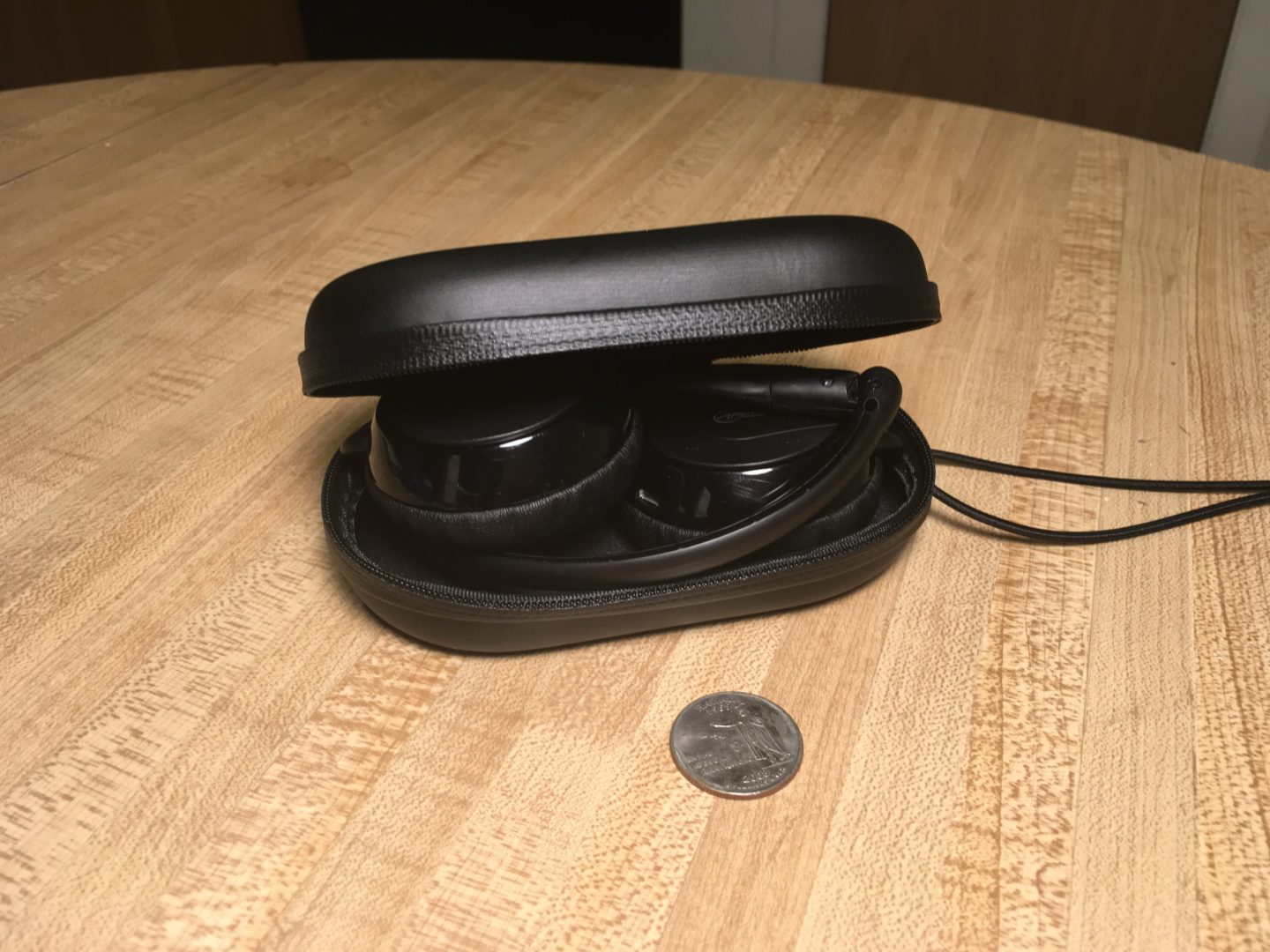 Comfortability
Another key factor when purchasing a pair of headphones is how comfortable they are. This is especially important for those of us who workout frequently. At less than 3 ounces, this headset is incredibly light, so it won't impede your workout by weighing you down. This headset has a flexible band that wraps over your ears and rests comfortably on your neck. This headset's earpads are soft, comfortable, and you don't have to stick them into your ear like you would with a pair of earbuds. Overall, I found the Arctic P324 BT Bluetooth headset to be much more comfortable than the Apple EarPods I had been using.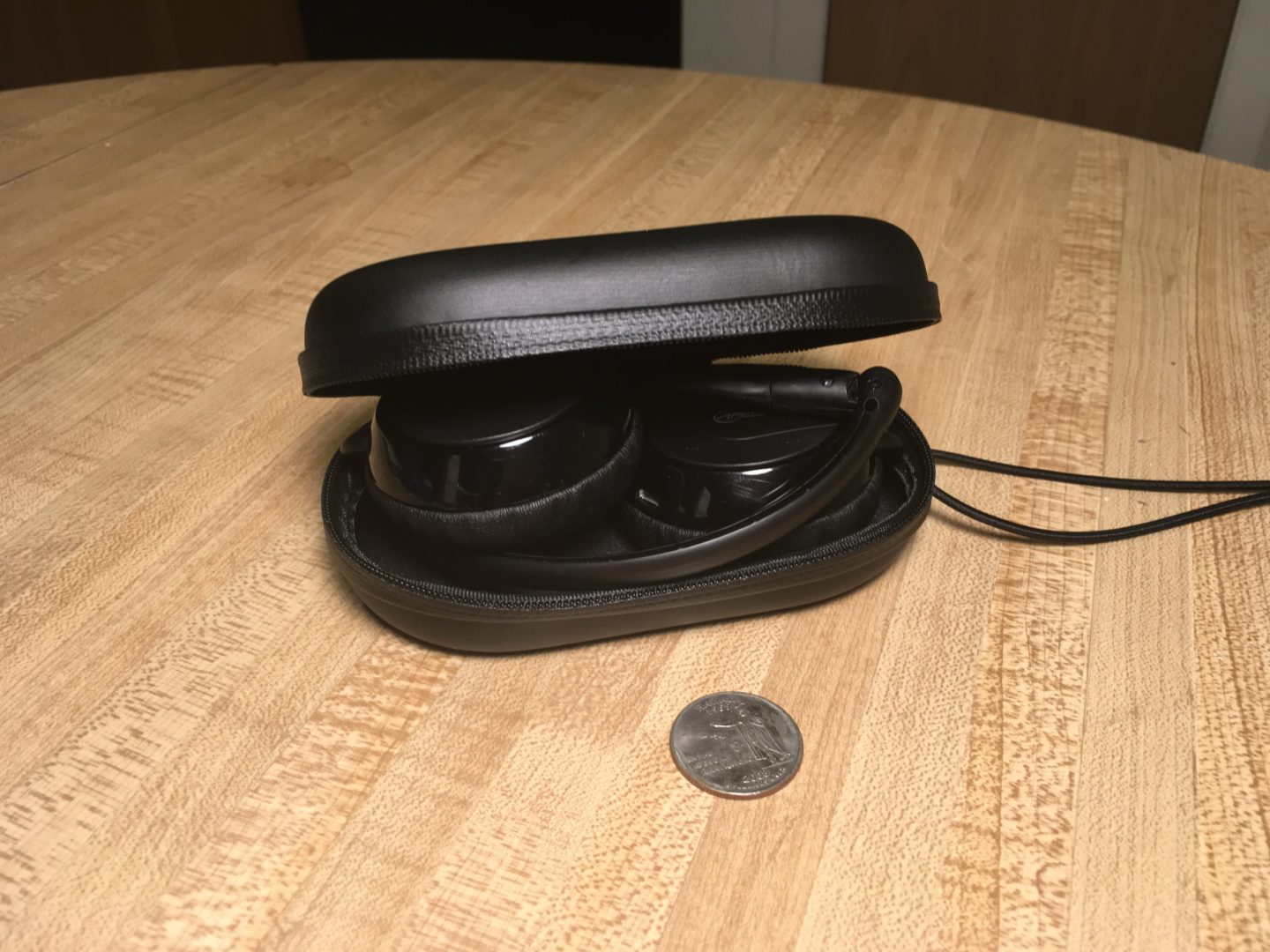 Portability
One of the biggest problems I've always had with any pair of Apple EarPods is that they get tangled easily and are very easy to lose. Fortunately, the Arctic P324 BT headset solves both of those problems. This headset comes with a small, light travel case which can easily fit into your purse, backpack, or gym bag. The only wires involved in this headset is the cable you'll use to charge the headset. The charging cable for this headset is a standard USB cable and is included in your purchase. Fortunately, this headset has a 20 hour playback battery life, so you won't need to take it home and charge it after every workout!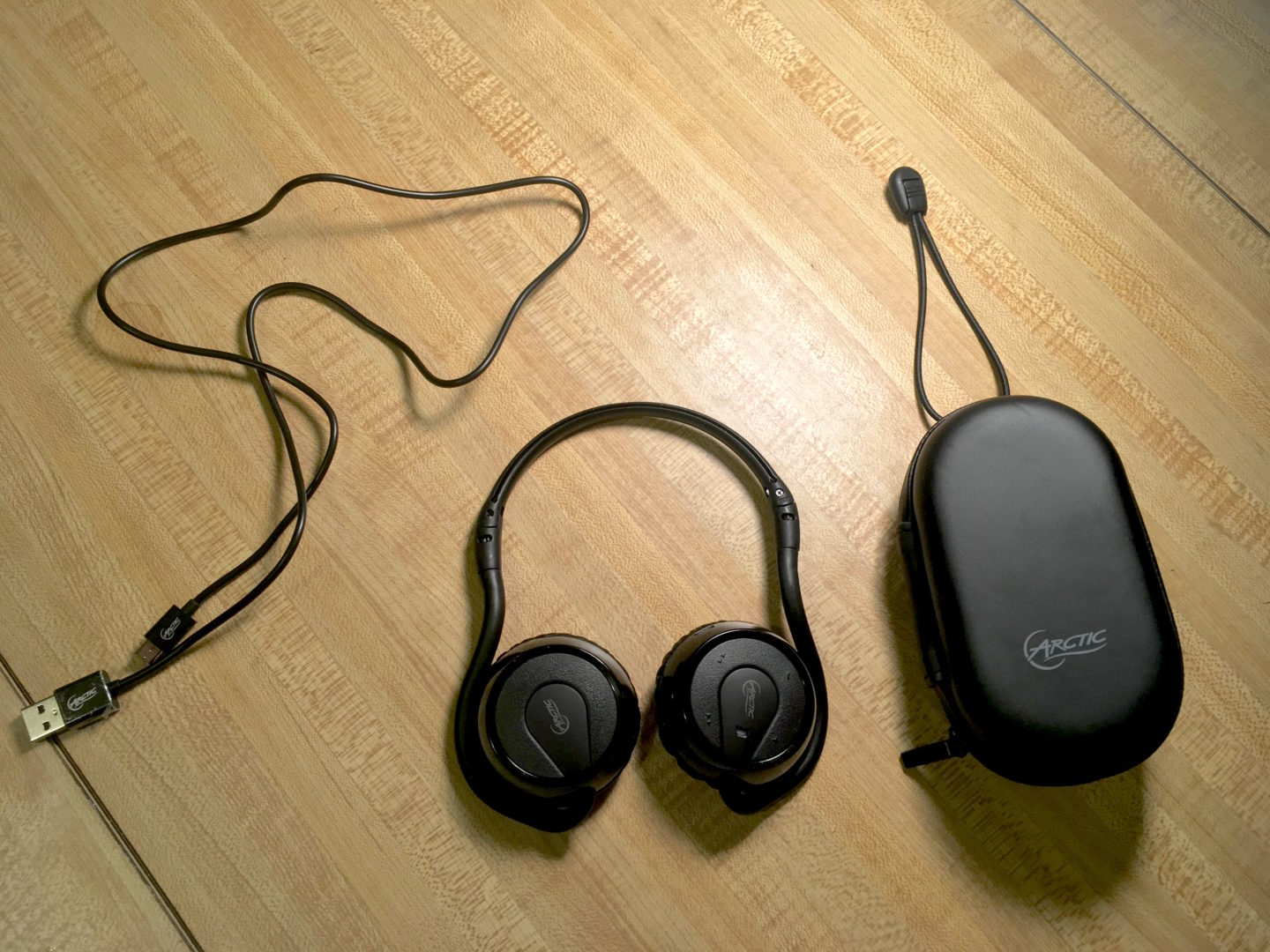 The Verdict
The Arctic P324 BT Sports Bluetooth Headset combines high sound quality with the comfort and flexibility you need to improve your workout. Best of all, this headset is available for the very affordable price of $34.99.