You opened up Calendar on your iPhone to check your schedule for the week. However, you noticed some strange Calendar entries you didn't create or save. In this article, I'll explain what the iPhone Calendar virus is and show you how to fix the problem for good!
Does My iPhone Actually Have A Virus?
Rest assured, your iPhone does not have a virus. In fact, iPhones almost never get viruses. The problem you're experience with your Calendar often occurs after you try to stream something illegally, like a TV show or movie.
You can avoid iPhone Calendar spam and similar problems by avoiding unfamiliar websites, deleting emails and texts from unknown senders, and not jailbreaking your iPhone.
How To Fix iPhone Calendar Spam
At some point, you unintentionally downloaded a calendar from a spam account, which is why you're seeing events you never created. You can delete the spam calendar in Settings to remove it from your iPhone.
Remove iPhone Calendar Spam (iOS 14 And Newer)
Open Settings and tap Calendar -> Accounts. Tap on the spam account — the account name will probably be unfamiliar and easy to spot. Tap Delete Account to remove the spam calendar. Then, tap Delete Account again to confirm your decision.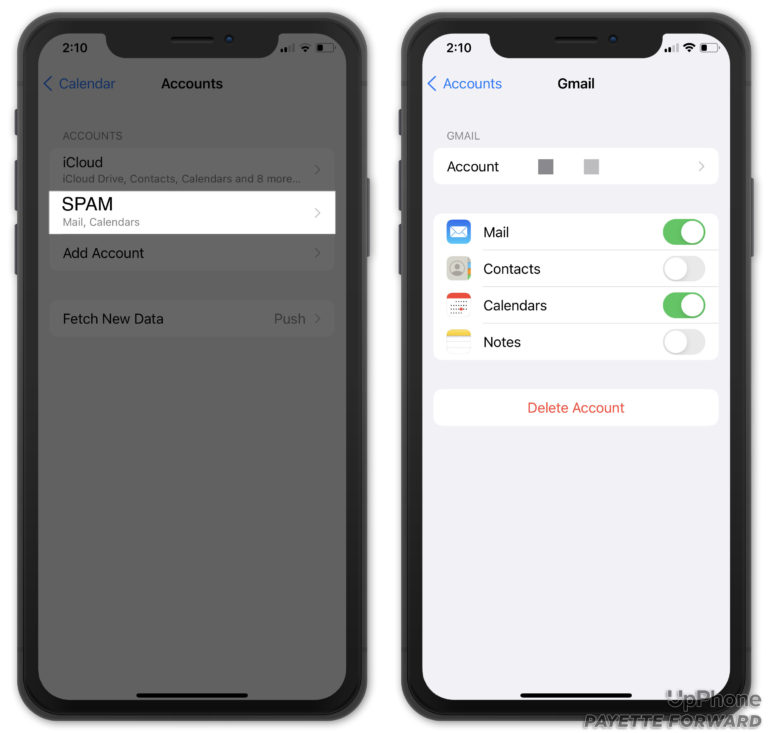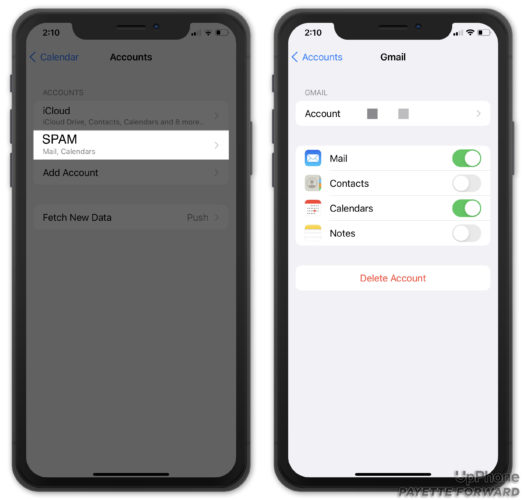 Remove iPhone Calendar Spam (iOS 13 And Older)
Open Settings and tap Passwords & Accounts. Tap on the spam calendar under Accounts. Tap Delete Account to erase the spam calendar on your iPhone. Then, tap Delete Account again to confirm your decision.
Report Suspicious iPhone Calendar Invitations
Now that you know what Calendar spam looks like, you'll be better prepared to prevent it from infiltrating your iPhone again. If you want to take things a step further and help protect others, you can report the iPhone Calendar spam to Apple!
Head to Apple's iCloud website and log into your account. Then, click on Calendar.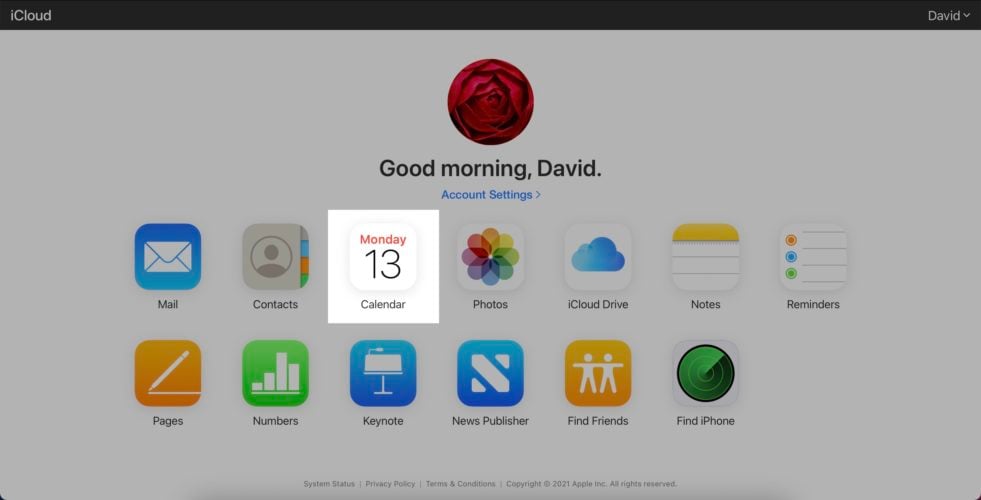 Click on the spam Calendar event or invite, then click Report Junk.  Doing this will remove the spam from all devices linked to your iCloud account and alert Apple about the spammer.
Goodbye, Spam!
You've fixed the problem and your Calendar is back to normal. Make sure to share this article with friends and family if the start receiving iPhone Calendar spam. Leave a comment down below if you have any other questions about your iPhone!