You want to update your iPhone using your Mac, but you're not sure how. If you have a Mac running macOS 10.15 or newer, the process has changed! In this article, I'll explain how to update your iPhone using Finder.
Where Did iTunes Go?
When Apple released macOS Catalina 10.15, iTunes was replaced with Music, while device management and syncing was moved to Finder. Your media library can be found in Music, but you'll now use Finder to do things like update and back up your iPhone. If your Mac is running macOS 10.14 Mojave or older, or if you own a PC, you'll still use iTunes to update your iPhone.
How To Update Your iPhone Using Finder
Connect your iPhone to your Mac using a Lightning cable and open Finder. Click on your iPhone under Locations on the left-hand side of Finder. You may need to unlock your iPhone and tap Trust if you receive the Trust This Computer pop-up on your iPhone.
Next, click the General tab in Finder. Click Check for Update in the Software section. If an update is available, click Download and Install. Make sure to keep your iPhone connected to your computer until the update is complete.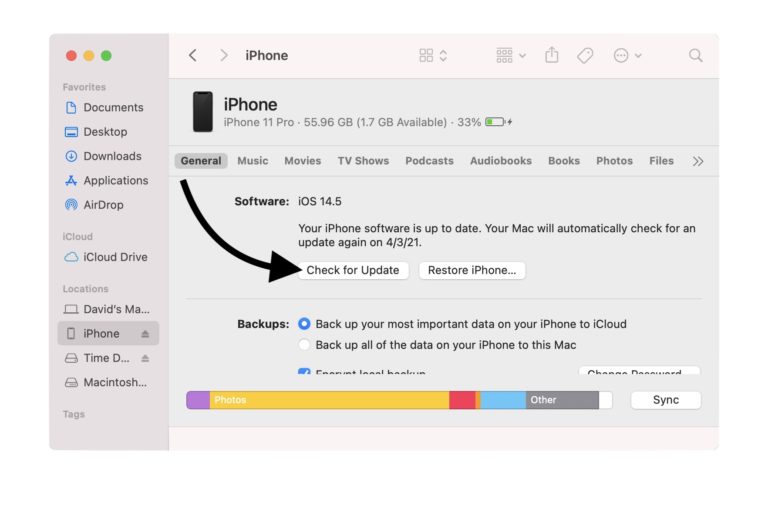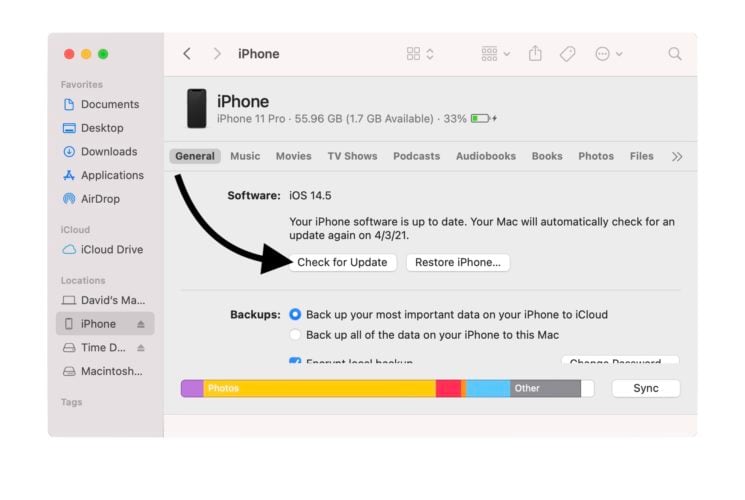 Having Trouble Updating Your iPhone?
Software problems, internet connectivity issues, and lack of storage space could be preventing your iPhone from updating. Check out our other article to learn what to do when your iPhone won't update!
Your iPhone Is Up To Date!
You've successfully updated your iPhone using Finder! Make sure to share this article on social media to teach your friends and family how to update their iPhones too. Leave a comment down below if you have any other questions about Finder or your iPhone.