You're trying to sync your iPhone to iTunes, but something isn't working. You keep seeing Error -54 and you're not sure what to do. In this article, I'll explain what to do if your iPhone cannot be synced!  
Restart Your iPhone
First, try restarting your iPhone. There could be a minor software problem that's preventing your iPhone from being synced.
If you have an iPhone 8 or earlier, press and hold the power button. On an iPhone X or newer, simultaneously press and hold the side button and either volume button. Then, swipe the power icon from left to right to shut down your iPhone.
Wait a few seconds, then press and hold the power button or the side button to turn your iPhone on again.
Update The Software On Your iPhone And Computer
If your iPhone or computer is running outdated software, it could cause some hiccups during the sync process.
To check for an iPhone update, open Settings and tap General -> Software Update. Tap Download and Install if an iOS update is available.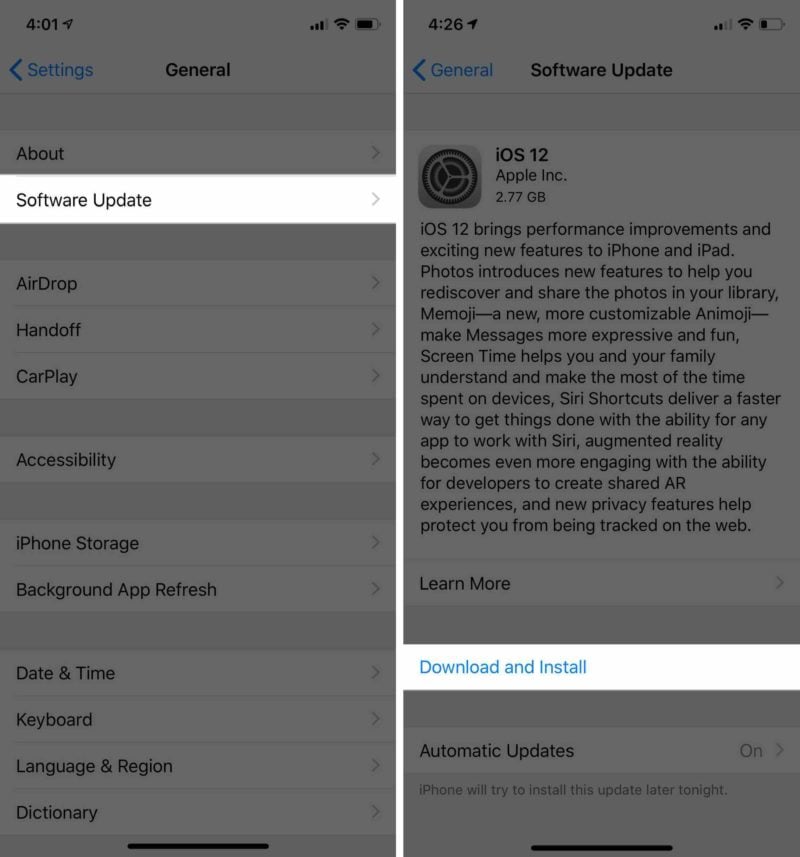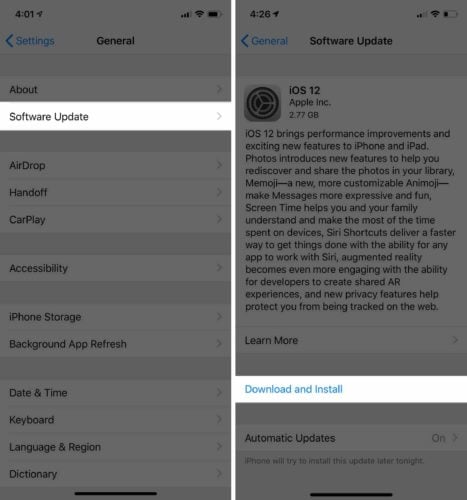 To update a Mac, click on the Apple logo in the upper left-hand corner of the screen. Then, click About This Mac -> Software Update. If an update is available, tap Update Now.


To update a Windows computer, click Start -> Settings -> Update & Security -> Windows Update.
Consolidate Your iTunes Media Files
If the media files on your computer are saved in multiple different locations, it could cause issues when you try to sync your iPhone. To consolidate your iTunes media library, open iTunes and click File in the upper left-hand corner of the screen. Click Library, then click Consolidate Files.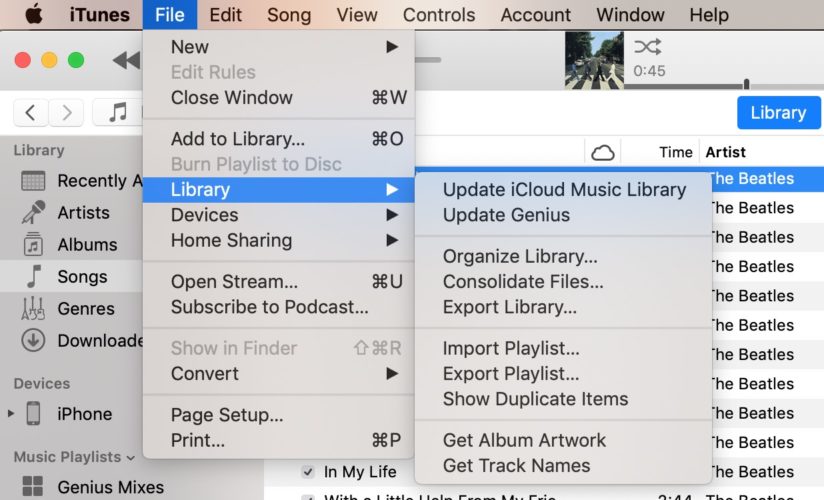 Uninstall Third-Party Security Software
Sometimes third-party software programs (like McAfee) can interfere with the iPhone syncing process. Sometimes these programs will misinterpret the sync as a security threat and block it from happening.
Check out Apple's guide to learn how to uninstall a program on a Mac. If you have a Windows computer, check out Microsoft's guide to uninstall a third-party program.
Did You Download The Content From The App Store?
If you can't sync a file or app that you downloaded from the iTunes Store, try deleting the content and downloading it again. Since the content is linked to your Apple ID, you can also download it directly to your iPhone from the App Store.
After deleting the files, open the App Store on your Mac and click on your name in the lower left-hand corner of the screen. Find the app you want to reinstall, then click on the cloud icon.
If you'd rather download the content directly onto your iPhone, open the App Store and click on the account icon in the upper right-hand corner of the screen. Tap Purchased -> Not on this iPhone. Tap the cloud icon to install the app.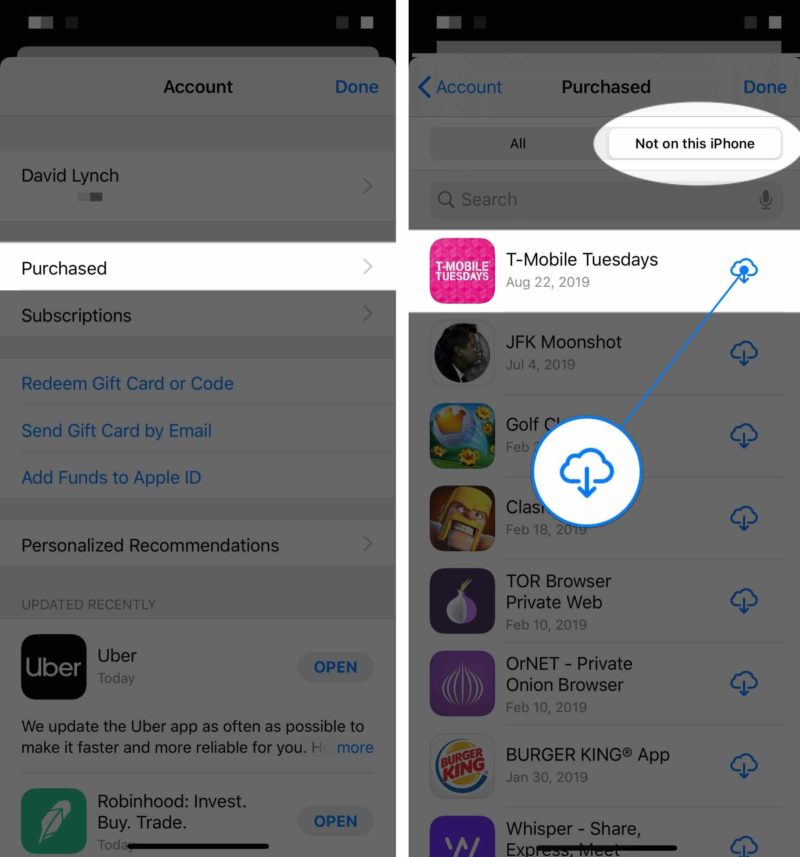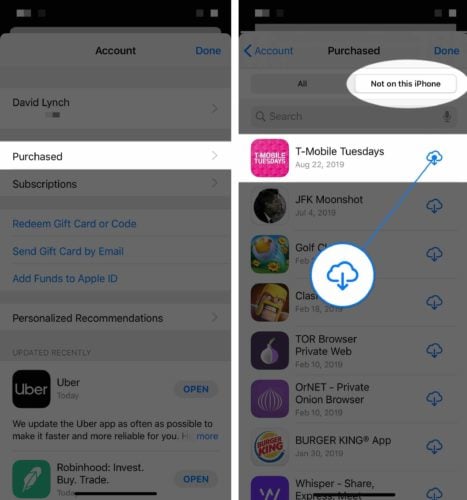 My Content Isn't From The iTunes Store!
If the content that won't sync isn't from the iTunes Store (like a CD), try deleting that content and reimporting it to iTunes. First, you'll have to open iTunes to import files into it. Then, click File in the upper left-hand corner of the screen. Then, click Add to Library and find the files you want to import to iTunes.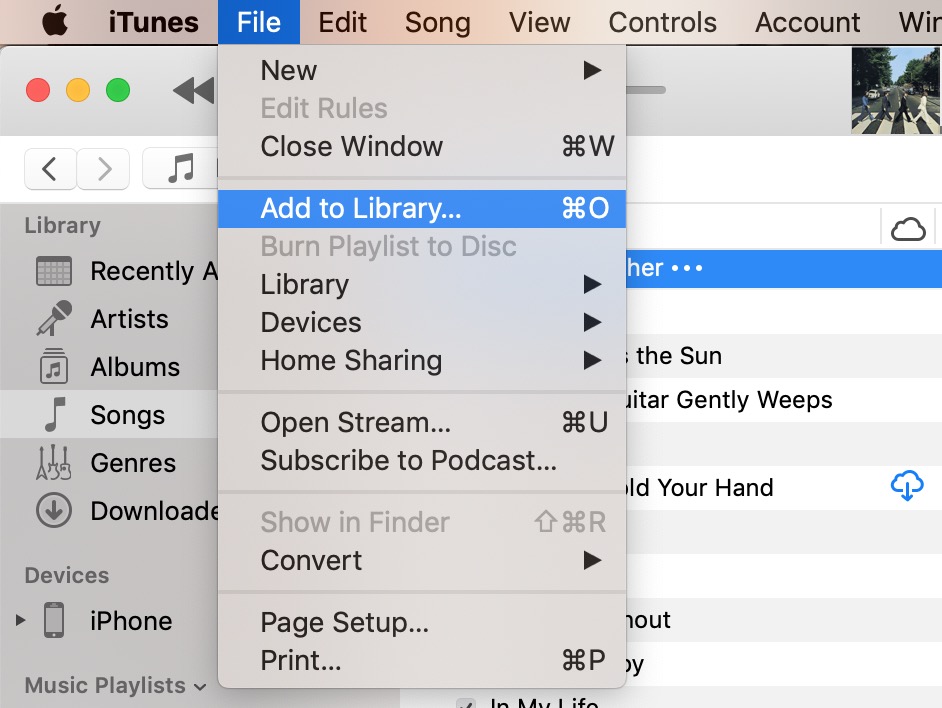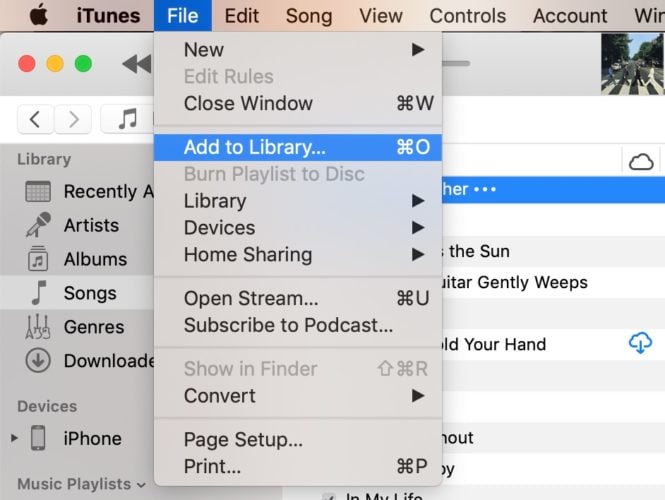 DFU Restore Your iPhone
If your iPhone still cannot be synced, try putting your iPhone in DFU mode. A DFU restore can fix the deepest software problems that occur on an iPhone. Before you put your iPhone in DFU mode, we recommend backing it up first so you don't lose all your data.
When you're ready, check out our DFU restore guide.
Still Won't Sync?
It's time to set up an appointment at your local Apple Store. There may be an issue with your account that only an Apple tech can resolve.
My iPhone Can't Be Synced: Explained!
We hope this article helped you fix the sync issue on your iPhone. The next your iPhone cannot sync or you see Error -54, you'll know what to do! Any questions? Let us know in the comments below.