If you're constantly on the move or super busy throughout the day, you know how important it is to hear texts and calls as soon as they come in. However, even though you double-checked to make sure your ringer is on, you're still missing calls! In this article, I'll explain what to do when your iPhone ringer is not working!
First, Check The Basics
While this may seem like a no-brainer, make sure the Ring / Silent switch on the side of your iPhone is pulled towards the display. If it's pushed towards the back, your iPhone is set on silent. Pull the Ring / Silent switch forward to set it to ring.
Once you're sure that your iPhone is set to ring, make sure the volume is turned up. You can do this in Settings or by using the volume buttons on the side of your iPhone.
If you want to use the volume buttons to adjust the volume, make sure the volume bar that comes on the screen says Ringer when you press them. If it says Volume, head to Settings to adjust the ringer volume.
Go to Settings.
Tap on Sounds & Haptics.
Make sure Change with Buttons is switched on.
You can use the volume bar on the screen to adjust the ringer volume or the volume buttons now.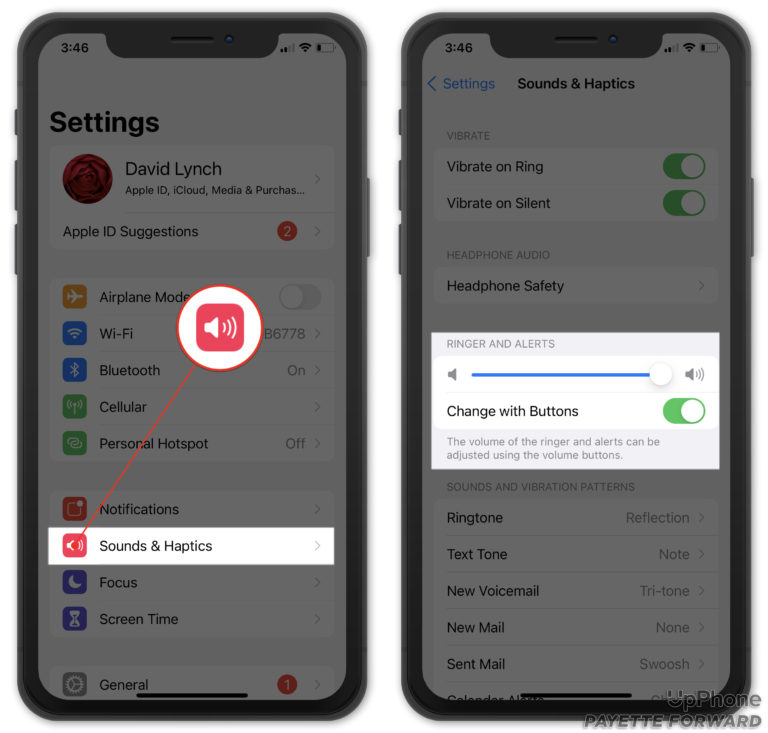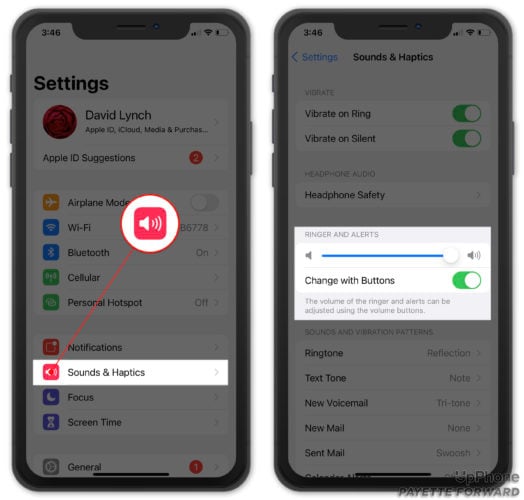 Turn Off Do Not Disturb Or Focus
When Do Not Disturb or a different Focus is on, you won't receive notifications for calls or texts on your iPhone. The easiest way to check if Do Not Disturb or a Focus is on is to look for the moon in the upper right-hand corner of the screen.
If you have an iPhone with Face ID, you'll see a moon icon (for Do Not Disturb) or a Focus icon when you open Control Center.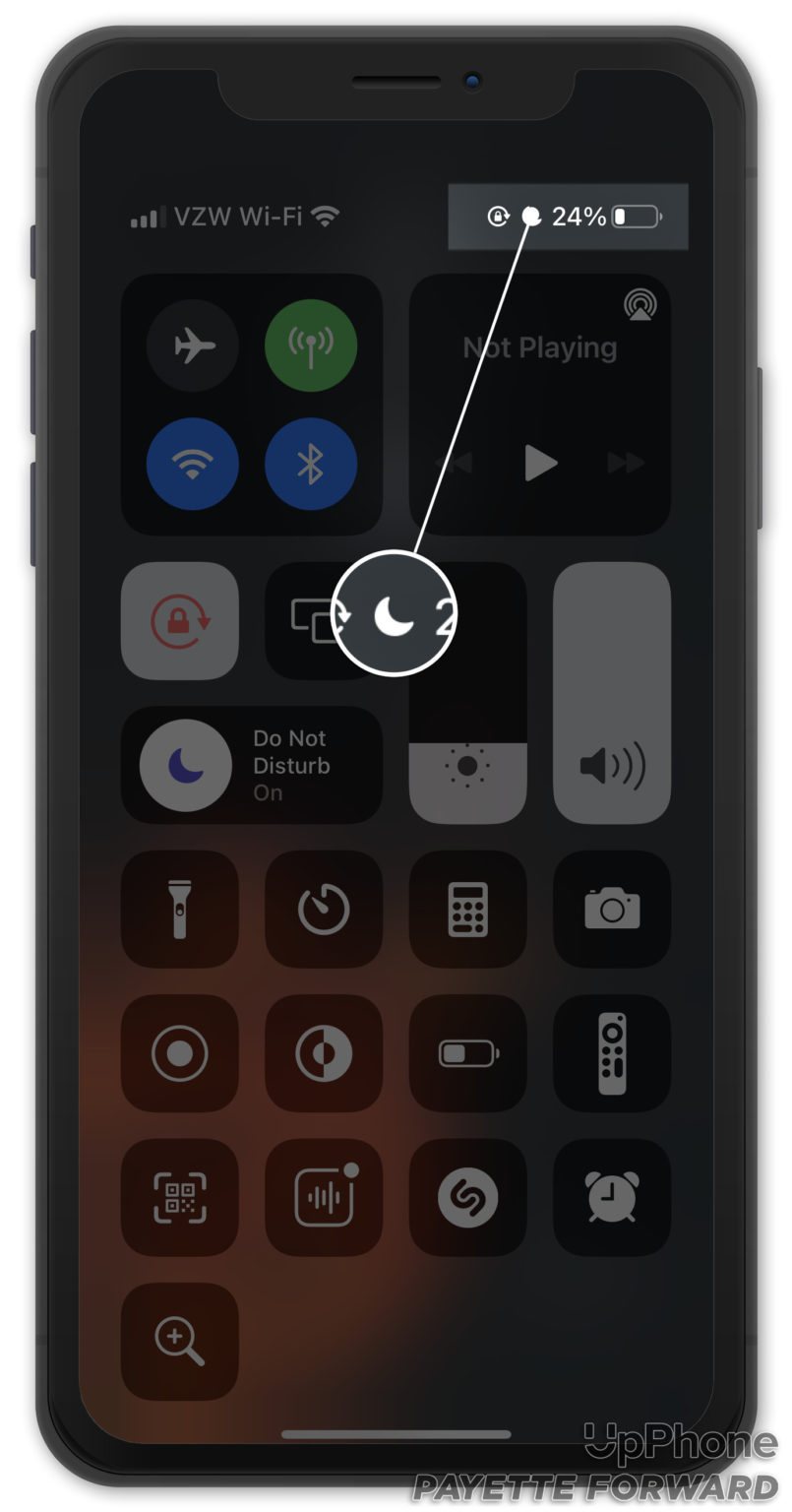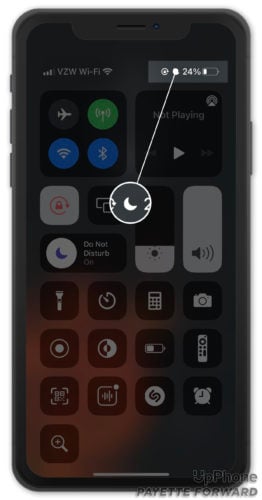 Tap the Do Not Disturb (iOS 14 or older) or Focus (iOS 15 or newer) icon in Control Center to turn it off. You'll know Do Not Disturb is off when the icon is white and gray.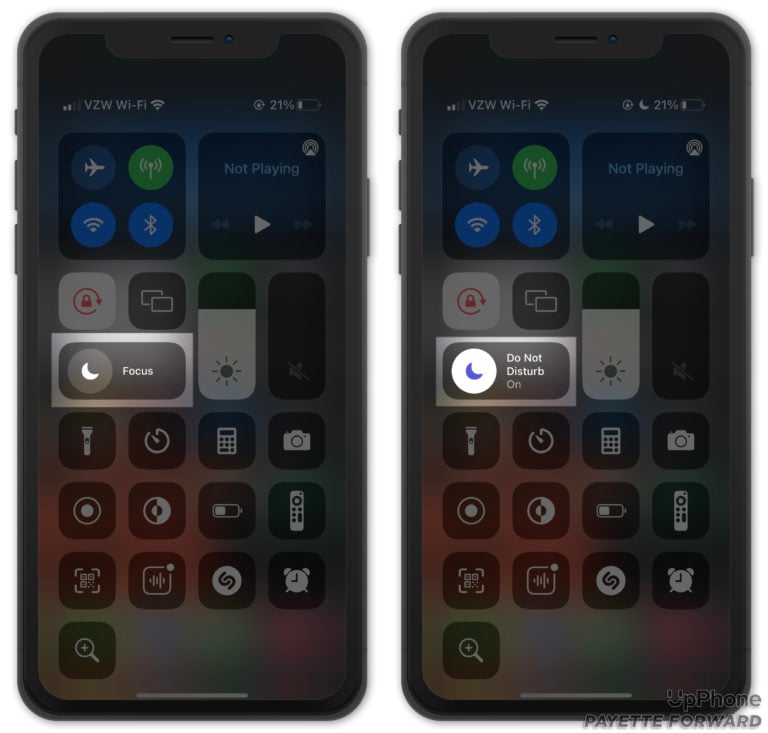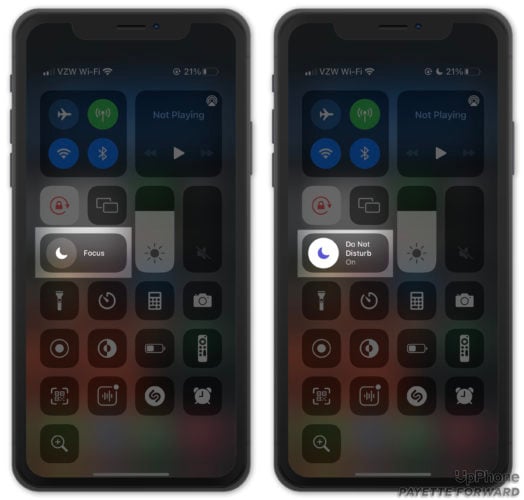 Disconnect From Bluetooth
It's possible your iPhone is connected to a Bluetooth device and that your calls and texts are ringing there. To disconnect your iPhone from Bluetooth devices, open Settings and tap Bluetooth. Check to see if the word Connected appears to the right of any of your Bluetooth devices.
If your iPhone is connected to a Bluetooth device, tap the Information button (look for the blue i) to its right. Then, tap Disconnect. Similarly, you could turn off Bluetooth entirely by tapping the switch at the top of the screen.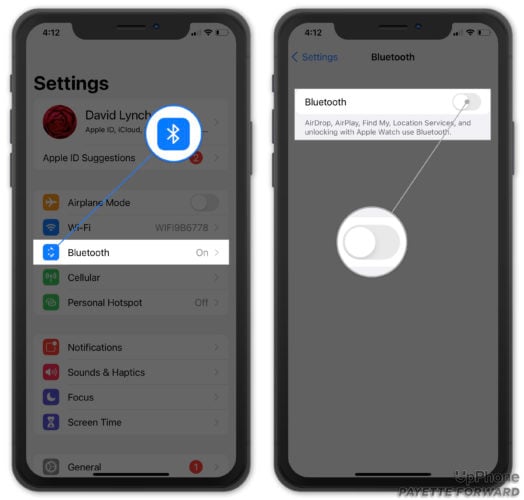 Clean Off Speakers and Receiver
Lint, dirt, and debris can obstruct the speakers and receiver on your iPhone. Cleaning them out might help get the ringer working properly again. We recommend using an anti-static brush and microfiber cloth to clean your iPhone. Be sure to remove all iPhone screen protectors, cases, and films before cleaning.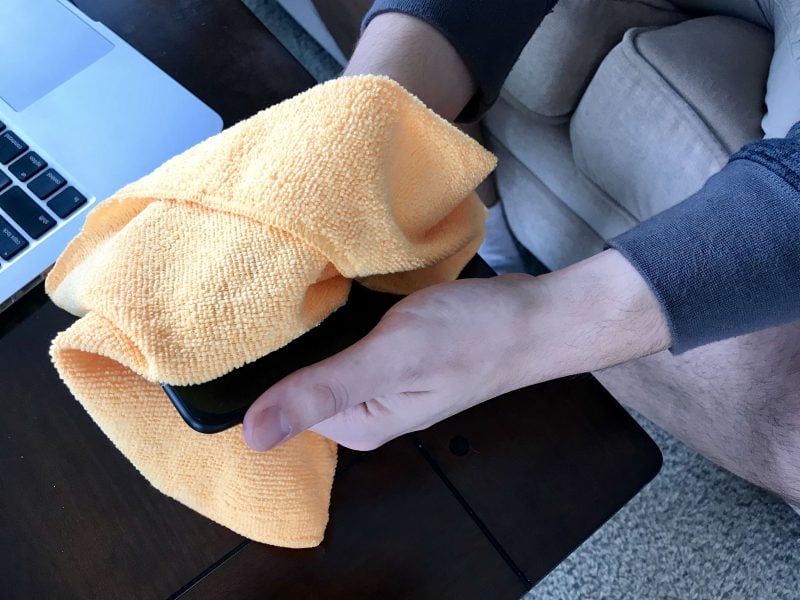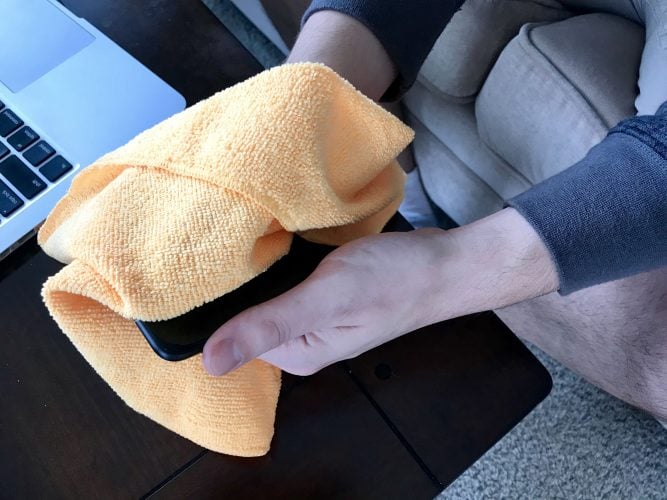 Restart Your iPhone
Restarting your iPhone can sometimes fix minor software issues. For iPhones without Face ID, press and hold the power button until slide to power off appears. For iPhones with Face ID, press and hold the side button and either volume button simultaneously until slide to power off appears.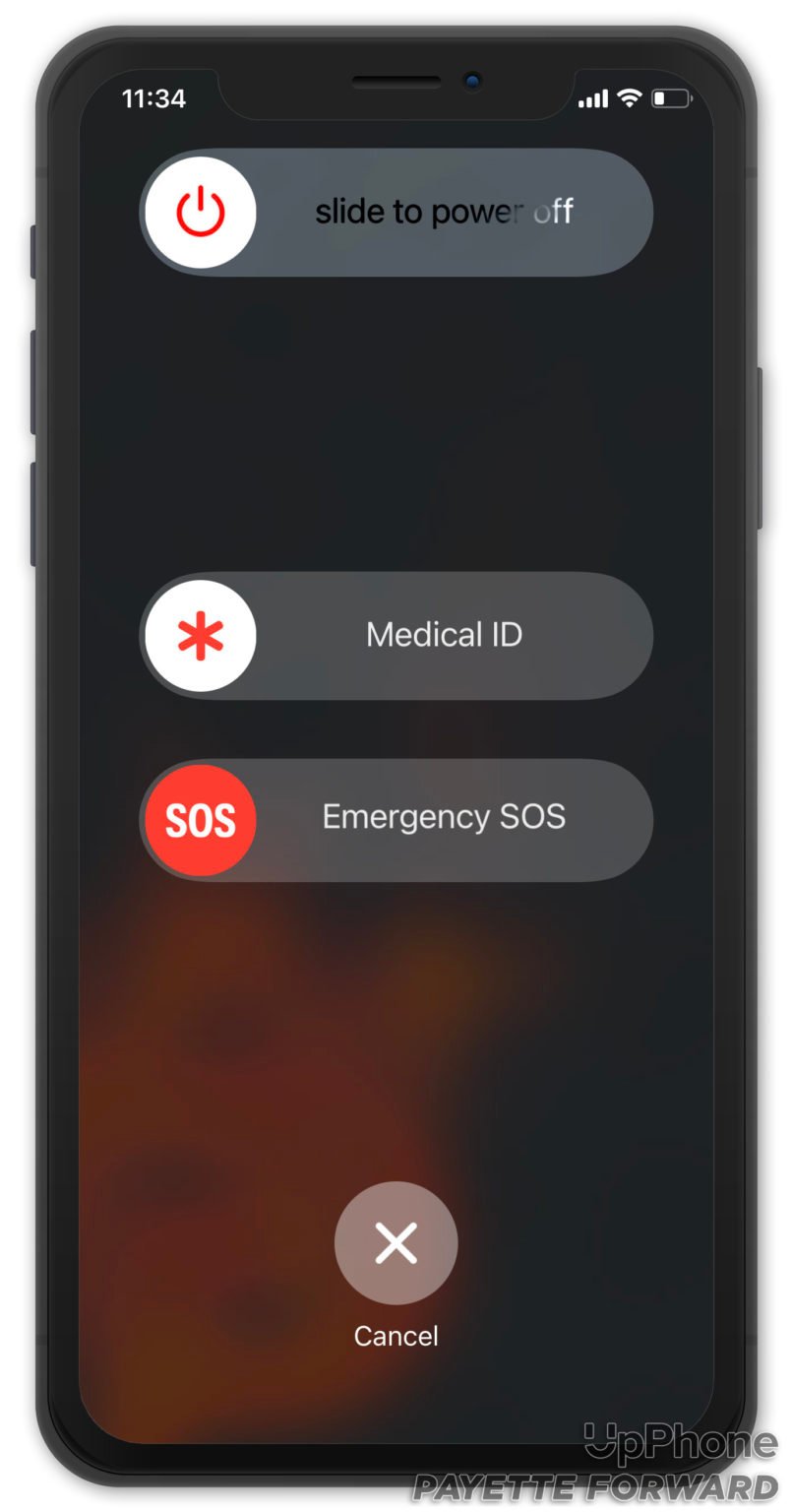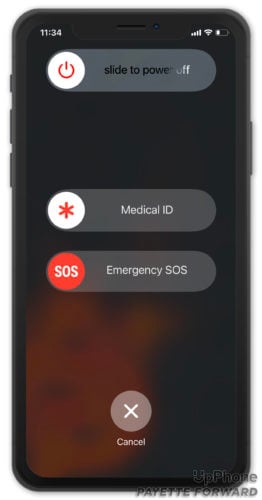 No matter which iPhone you have, slide the red and white power icon from left to right to shut it down. After 30–60 seconds, press and the power button (iPhones without Face ID) or the side button (iPhones with Face ID) until the Apple logo appears on the screen. Your iPhone will turn on shortly after.
Update Your iPhone
iOS updates include bug fixes and sometimes introduce exciting new features. It's a good idea to regularly update your iPhone to keep it running efficiently.
Open Settings and tap General -> Software Update to check for a new iOS update. Tap Download and Install or Install Now if a new iOS update is available.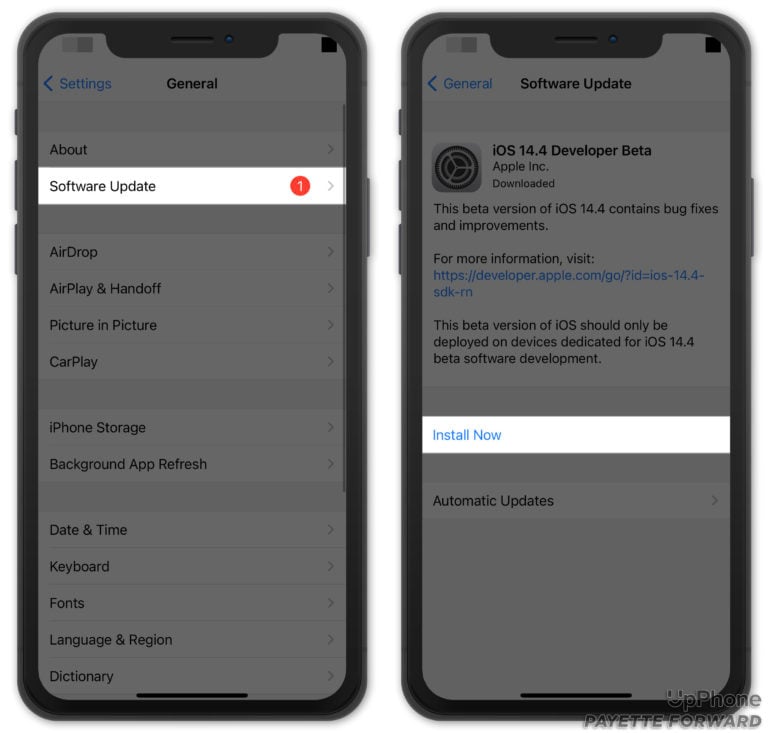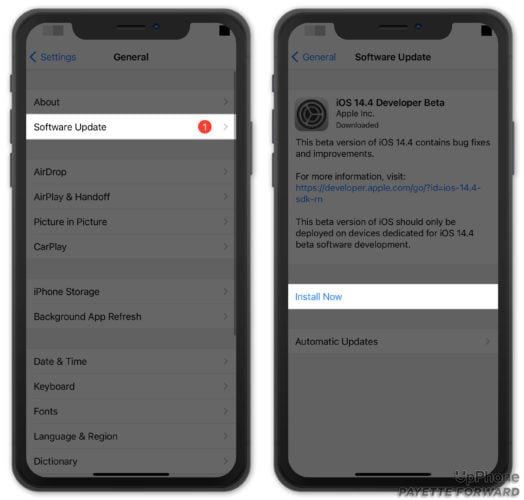 Reset All Settings
If none of the above worked for you, let's try to reset all settings. This will reset everything in the Settings app back to factory defaults, which can often fix a deeper software issue. To do this, follow these instructions:
Go to Settings -> General -> Transfer Or Reset iPhone -> Reset -> Reset All Settings. Then tap reset all settings again to confirm your decision.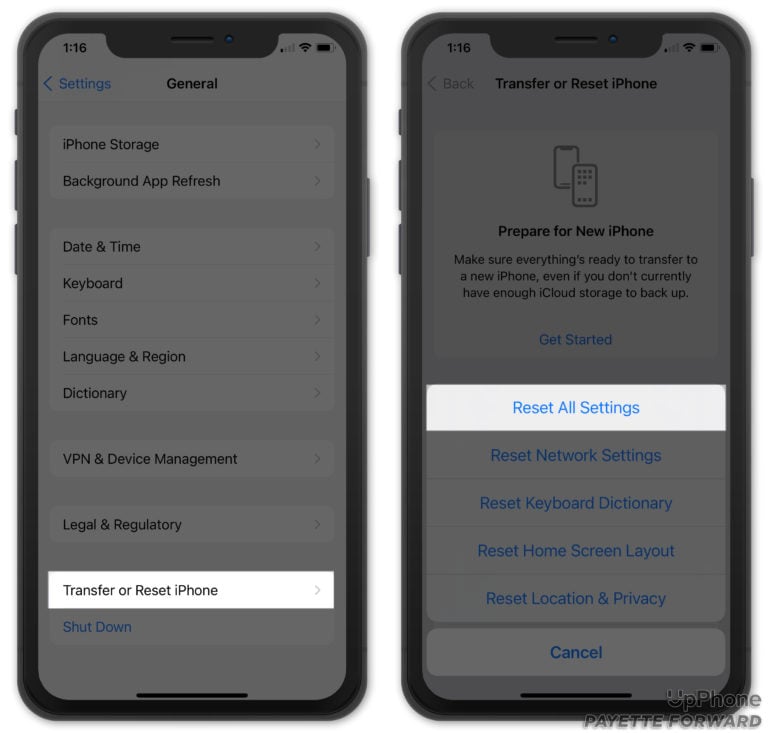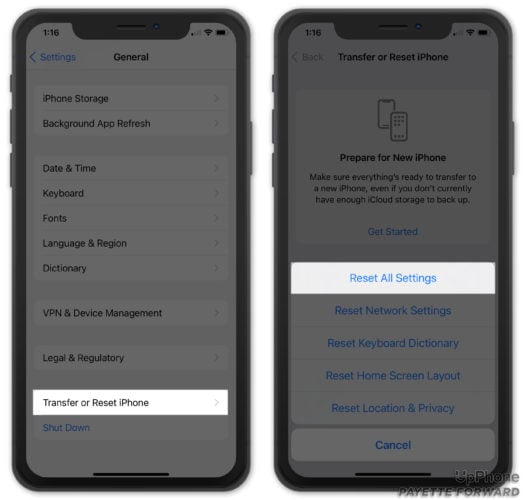 iPhone Repair Options
If even this doesn't work, you might have a bigger problem on your hands. Check out our article on what do do if your iPhone speaker stops working or how to fix an iPhone that is stuck in headphone mode.
If it's something serious, you might have to take it to Apple to be repaired. You can make an appointment at your nearest Apple Genius Bar.
If you have an older iPhone with a broken speaker, you may want to consider upgrading. Newer iPhones have amazing stereo speakers. Check out the UpPhone comparison tool to compare the latest phones!
Can You Hear Me Now?
Hopefully, now that you've reached the end of this article, your iPhone ringer is working again! You'll never miss another important call or text again. If you have any extra questions, feel free to leave them in the comments below!