Your iPhone X screen is broken and you want to get it fixed. If it's your first shattered display, it can be difficult to know where to begin or what your options are when you need to have your iPhone repaired. In this article, I'll explain what to do when your iPhone X screen is cracked and show you how to get it fixed today!
Protect Yourself From Shards Of Glass
Typically when you drop your iPhone and the screen gets cracked, tiny glass shards stick out from the display. This glass is usually very sharp and can easily cut your fingers.
To make sure you prevent this from happening, it's a good idea to place your iPhone X into a Ziploc bag or place a strip of packing tape directly on top of the display.
Assess How Broken Your iPhone X Screen Is
Before we can figure out which repair option is best for your iPhone X cracked screen, you should first assess the damage. Is it only a thin hairline fracture, or is the screen completely shattered?
In rare cases, Apple may make exceptions to their repair policy if the damage is minimal, like if the screen only has a hairline fracture. We can't guarantee Apple will cover the repair for you, but if there's only a single hairline crack, it may be worth a shot.
If the screen is really shattered, you're going to have to be the one to cover the cost of the repair. In the next section of this article, I'll help you choose the best repair options for your broken iPhone X screen.
Repair Options For An iPhone X Cracked Screen
When your iPhone X screen is cracked, you have more repair options than you may have originally thought. Below, I'll list all of your best options!
Your Local Apple Store
If your iPhone is covered by AppleCare+, your cheapest option will probably be the Apple Store. AppleCare+ covers your iPhone for two accidental incidents of damage. If you use one of your incidents to repair your cracked iPhone X screen, it will only cost you $29.
It's important to keep in mind that if something else was damaged when you dropped your iPhone X (maybe the side button got jammed), Apple will also have to repair that in order to fix the screen. If many internal or external components were damaged, your small fee can increase quite a bit!
If your iPhone X isn't covered by AppleCare+, your local Apple Store will not be your cheapest option. At the time this article was published, out-of-warranty iPhone X screen repairs cost $279! If you don't want to spend that much out of pocket, there are some more affordable options, which I'll talk about below.
Puls, An On-Demand Repair Company
Puls is a repair company that will send a technician directly to you. You can have them meet you at work, the office, or a local coffee shop. iPhone X screen repairs performed by Puls are cheaper than Apple out-of-warranty iPhone X screen repairs and Puls repairs are covered by a lifetime warranty.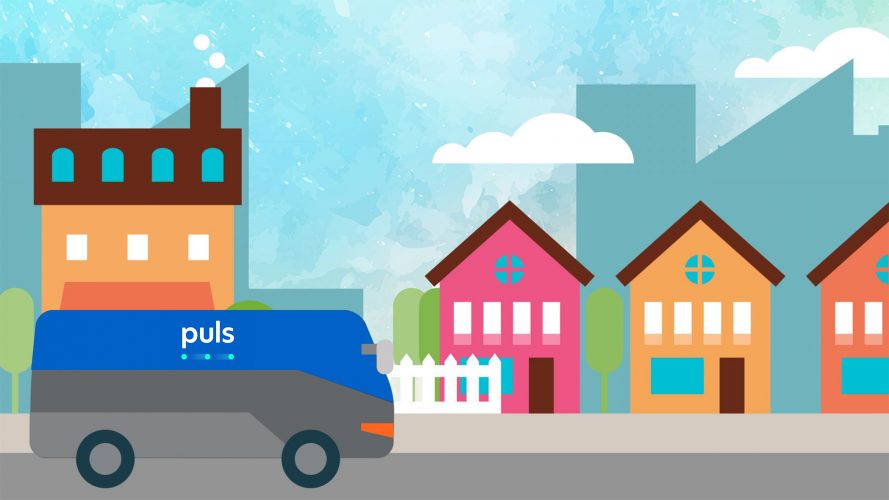 If you're interested in having Puls repair your cracked iPhone X screen, you can use our coupon code PF10ND18 to save 10% on your order. If you click the link in the paragraph above, the coupon will be applied automatically!
Fix It Yourself
If you're tech-savvy and confident in your abilities, you could consider repairing the screen on your own. If you've never replaced an iPhone screen before, I really don't recommend trying it on your iPhone X.
There are lots of small, intricate parts inside your iPhone X that are easy to lose or misplace. If one cord, cable, or other component is put back in the wrong spot, you could end up completely breaking your iPhone X. When it comes to repairs, it's best to leave your device in the hands of an expert.
If you're really up to the challenge of replacing your broken iPhone X screen on your own, make sure you have the specialized toolkit required to fix iPhone hardware problems!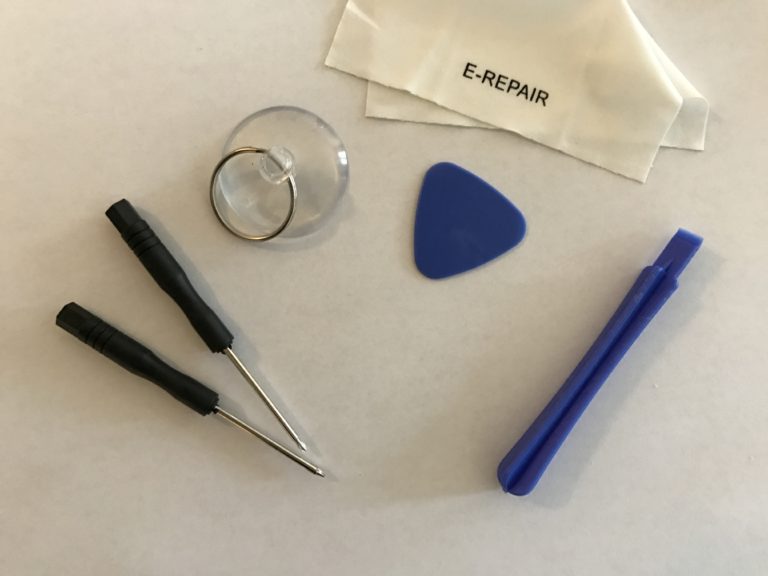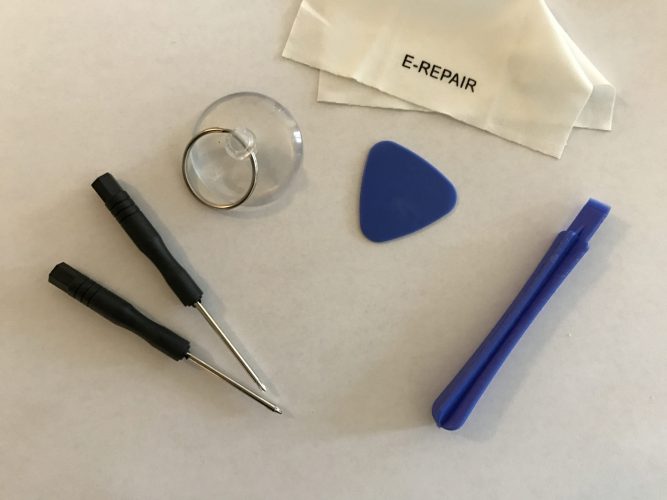 Mail-in Repair Services
If you're not in a particularly big rush to have your iPhone X fixed, mail-in repair services can be a good choice. You ship your iPhone to a repair company and they'll return it right your doorstep shortly after.
iResQ is a reliable repair-by-mail company that does good work. Apple also has a mail-in repair service, which is a good choice for people who don't live near an Apple Store.
The biggest drawback to repair-by-mail companies is that the turnaround time can be awhile. It takes a few days to ship your iPhone X to the repair company, then it takes a couple days for them to repair it, and then it'll take a few more days for it to be shipped back to you. In total, it could take 1–2 weeks before you have your iPhone X again.
Don't Fix It At All!
Some tiny screen cracks really aren't that large or intrusive. If your iPhone X screen is still responsive and working normally, you might be able to get away with not repairing it at all. However, if you ever intend on upgrading, reselling, or trading in your iPhone X, you'll probably have to get the screen fixed eventually.
A Fixer Upper
I'm sorry to hear that your iPhone X screen is broken, but now you know how to get it fixed as soon as possible. If you know someone else with an iPhone X screen that's cracked, make sure to share this article with them!
Thanks for reading,
David L.