The Mail app is missing on your iPhone and you don't know where it went. The Mail app allows you to link all of your important email accounts in one place, whether you prefer to use Gmail, Outlook, Yahoo, or another email service. In this article, I'll show you what to do when the Mail app is missing from your iPhone so you can start sending and receiving important emails again.
Why Is The Mail App Missing From My iPhone?
The Mail app is missing from your iPhone because someone deleted it, or prevented you from using by changing a Screen Time setting. Unlike other native apps such as Safari or the Camera app, it is possible to delete the Mail app on your iPhone.
Reinstall The Mail App In The App Store
If the Mail app has been deleted on your iPhone, you can go into the App Store and download it again. Open App Store, and tap the Search tab in the lower right-hand corner of the screen. Type "Mail" into the search box at the top of the screen.
Once you've found the Mail app in the App Store, tap the Cloud button to its right. The Mail app will download and reinstall on your iPhone.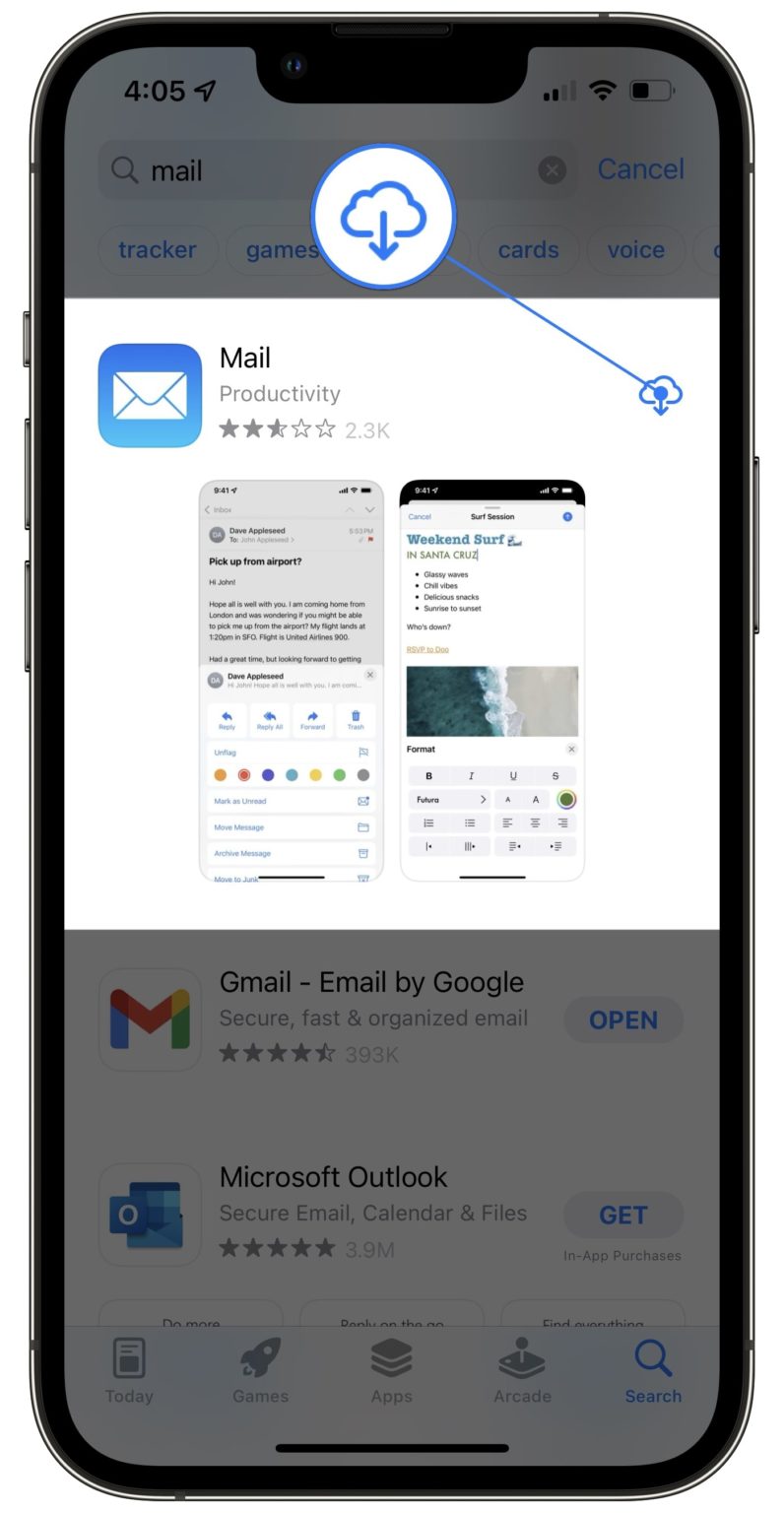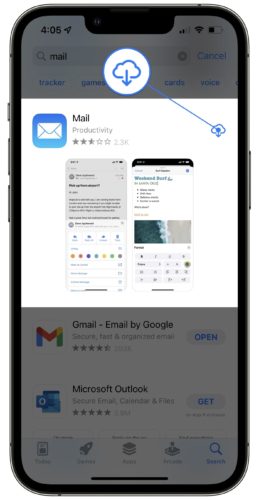 Keep in mind that when you reinstall the Mail app on your iPhone, it will probably be in a different place than you're used to. You may have to swipe a few pages over on the Home screen before you see it.
I Reinstalled The Mail App, But My Accounts Aren't There!
When the Mail app gets deleted on an iPhone, any of the email accounts you linked to it will be switched to inactive even after you reinstall the app.
To reactivate them, open Settings and tap Mail -> Accounts. Tap on your email address, then turn on the switch next to Mail.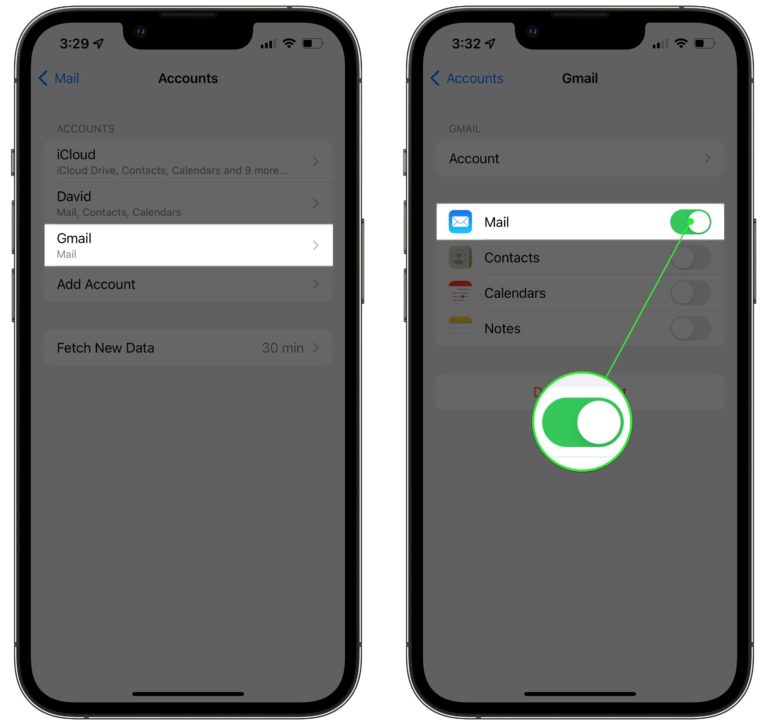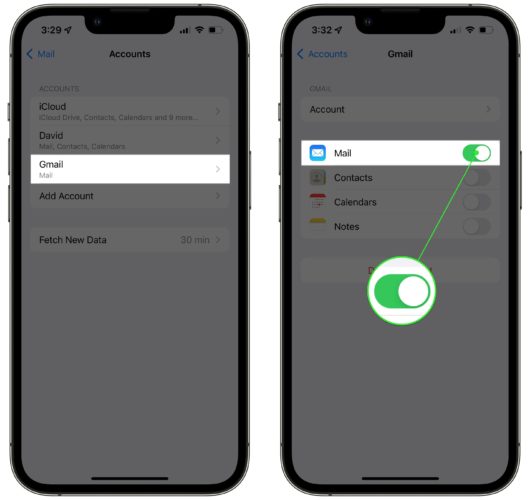 Check Screen Time On Your iPhone
It's possible Mail is missing because a Screen Time setting is preventing you from using it. While Screen Time can be extremely useful for limiting distractions or setting parental controls, they can also cause a lot of problems when set up incorrectly.
Open Settings and tap Screen Time -> Content & Privacy Restrictions. Then, tap Allowed Apps and make sure the switch next to Mail is on.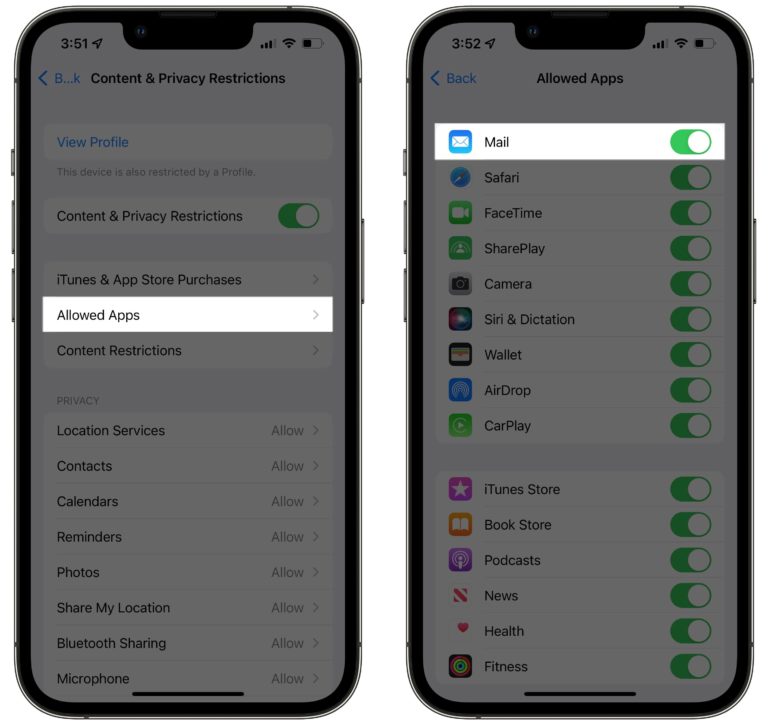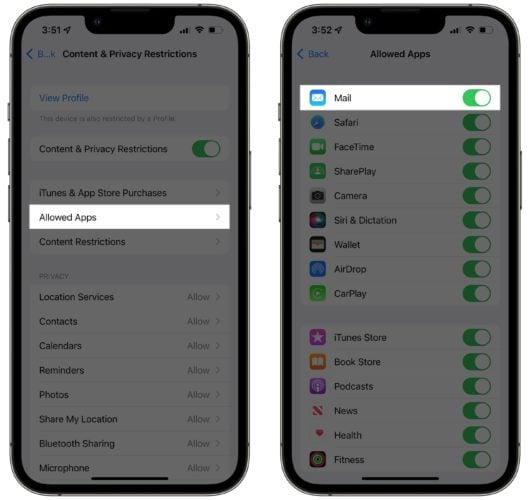 Hide And Seek
You've reinstalled the Mail app on your iPhone and you can start sending emails once again. Next time the Mail app is missing from your iPhone, you'll know exactly where to find it! If you have any other questions about your iPhone, feel free to leave them in the comments section below!