Your iPad froze and you're not sure what to do. You're tapping the display and pressing the Home button, but nothing's happening. In this article, I'll show you how to fix the problem when your iPad screen is frozen!
Hard Reset Your iPad
The first thing to do when your iPad screen is frozen is to hard reset it. This forces your iPad to turn off and back on immediately and abruptly, which should unfreeze it.
If your iPad has a Home button, simultaneously press and hold the power button and the Home button until the Apple logo appears in the center of your iPad's display.
If your iPad doesn't have a Home button, press and release the volume up button, then press and release the volume down button, then press and hold the Top button until the screen goes black and the Apple logo appears.
Back Up Your iPad
Before going further, make sure you've backed up your iPad. That way, you won't lose any of your personal data, just in case we're dealing with a more complicated software issue.
To back up your iPad to iCloud, go to Settings and tap on your name at the top of the screen. Then, tap iCloud -> iCloud Backup -> Back Up Now.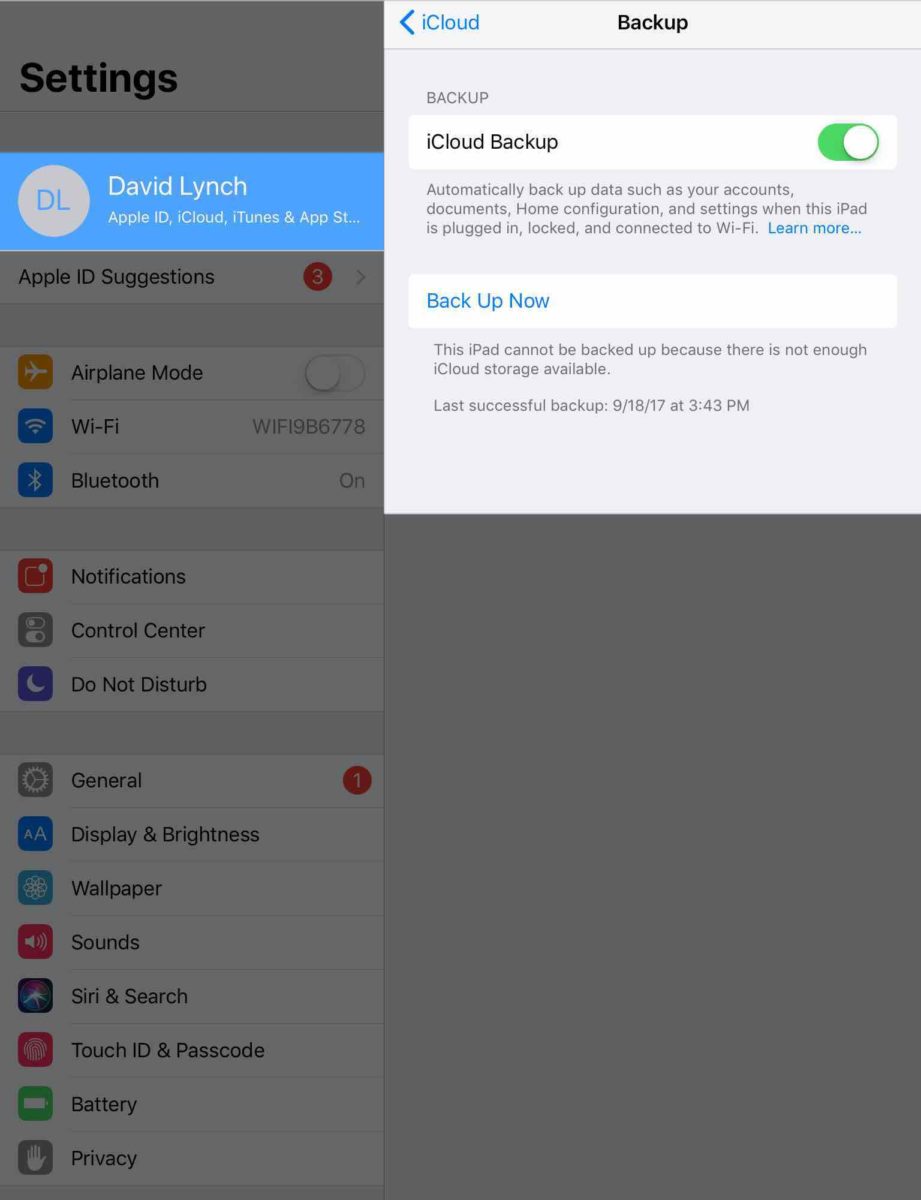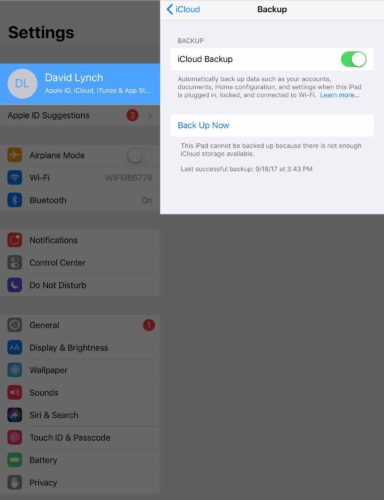 You can also back up your iPad in iTunes, if you have a PC or a Mac running macOS 10.14 or older. Connect your iPad to a computer and open up iTunes. Then, click the iPad button near the upper left-hand corner of the screen and click Back Up Now.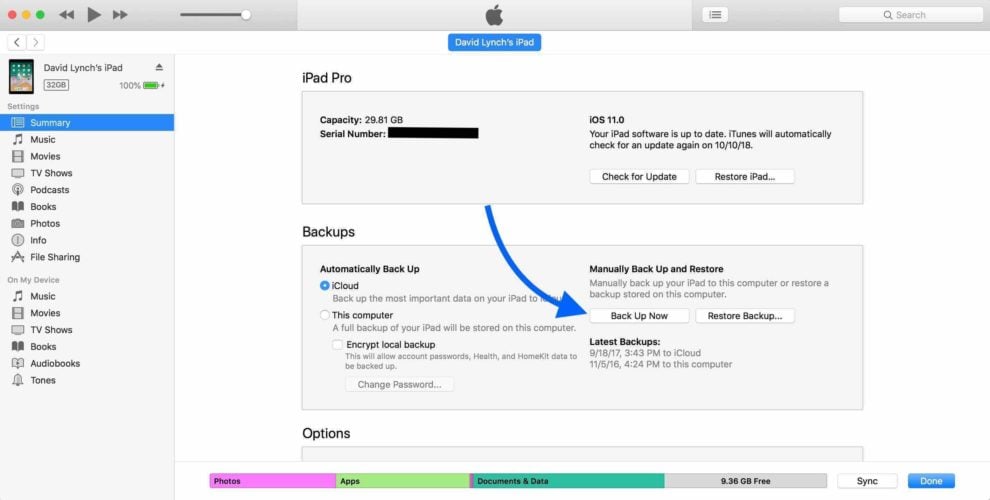 To back up your iPad to Finder, follow these steps:
You'll be up your iPad using finder if you own a Mac running macOS Catalina 10.15 or newer. Connect your iPad to your Mac using a charging cable and open Finder. Click on your iPad under Locations, then click the circle next to Back up all of the data on your iPad to this Mac.
We recommend encrypting the backup as well by checking off the box next to Encrypt Local Backup. Finally, click Back Up Now.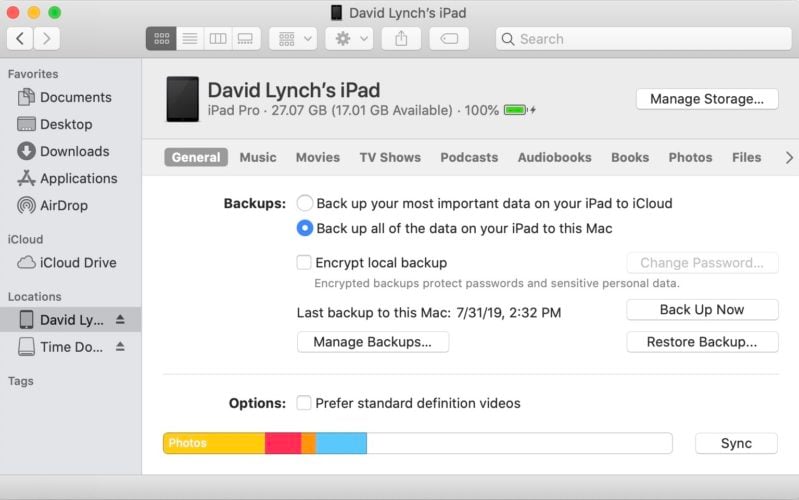 Is An App Causing Your iPad To Freeze?
A lot of the time, a bad app can be the reason why your iPad screen freezes. The app may crash when you open it or use it, freezing your iPad.
One quick way to see if you're having issues with a specific app is to head to iPad Analytics. Open Settings and tap Privacy -> Analytics & Improvements -> Analytics Data.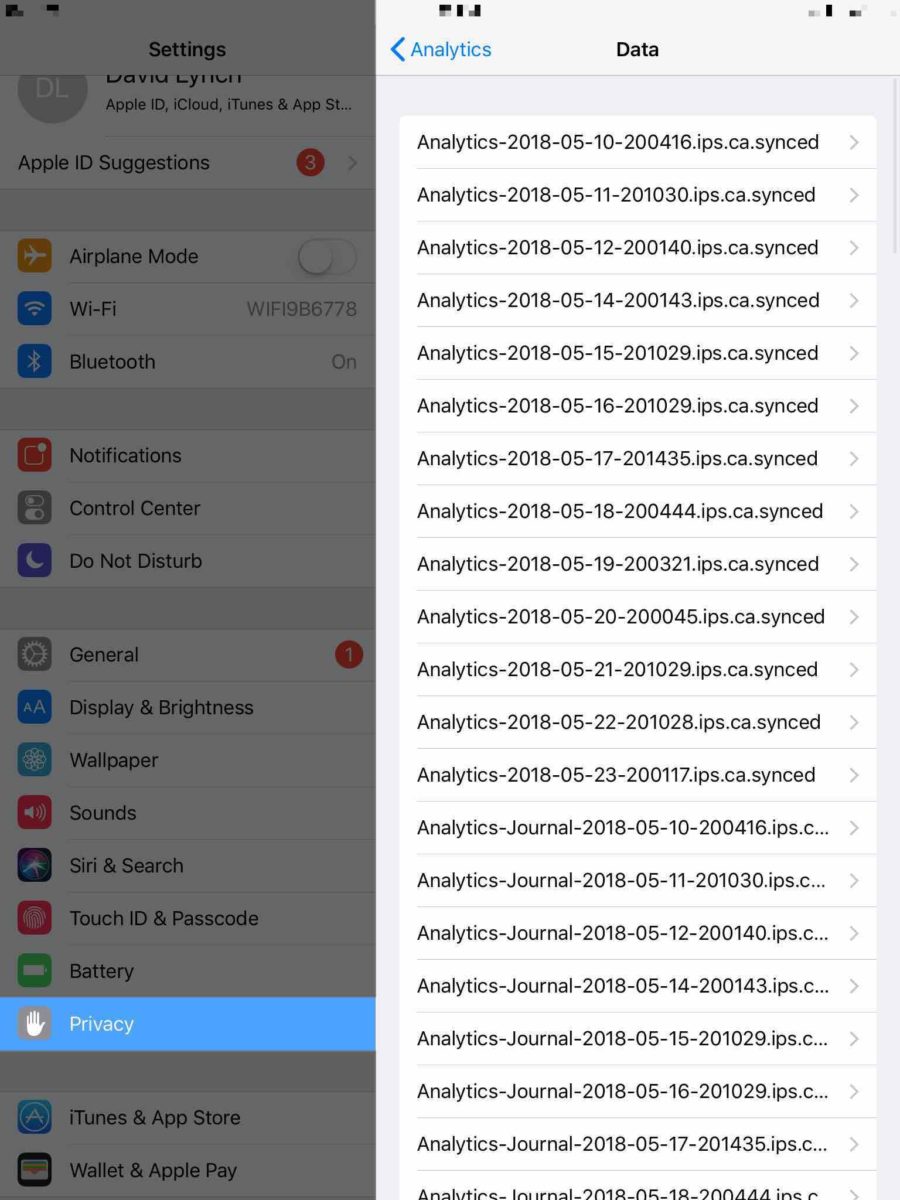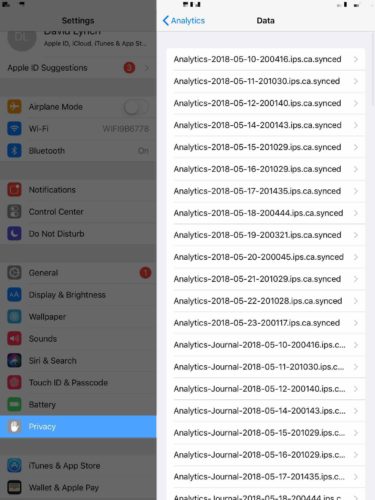 If you see the name of one of your apps listed here many times in a row, there's probably an issue with that app. I recommend uninstalling the app and reinstalling it again.
To do this, press and hold the icon of the app you wish to delete. Tap Delete App when the menu opens. Finally, tap Delete to uninstall the app on your iPad.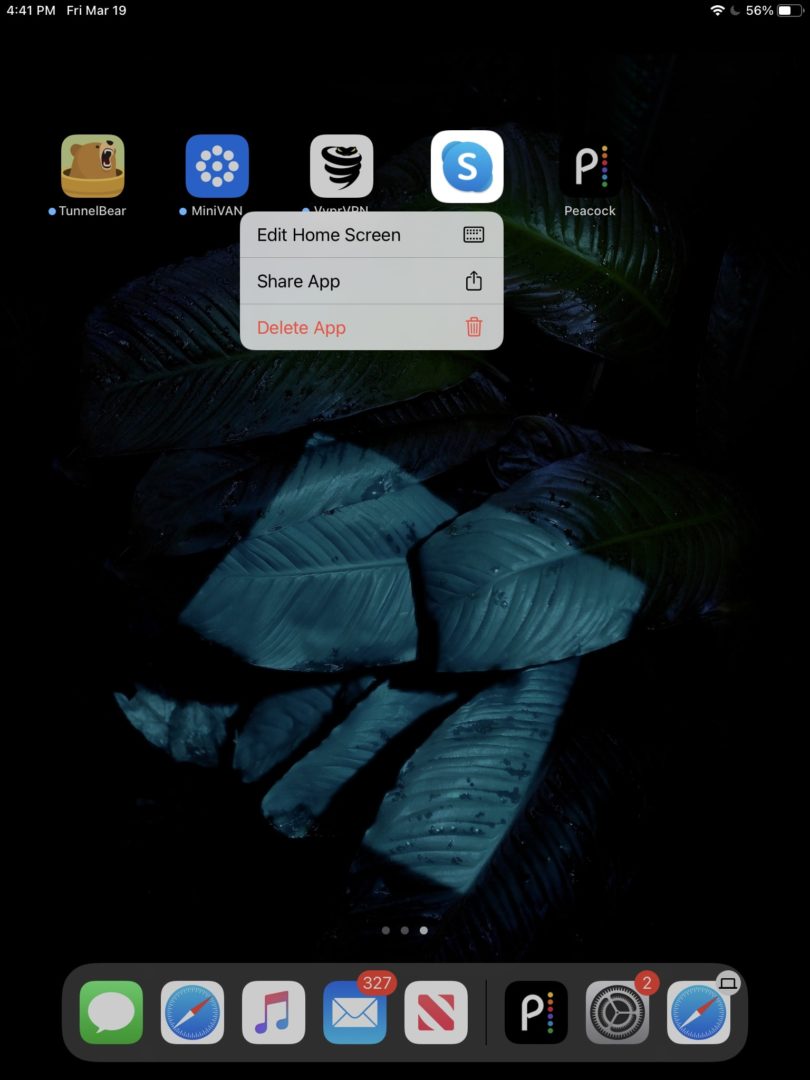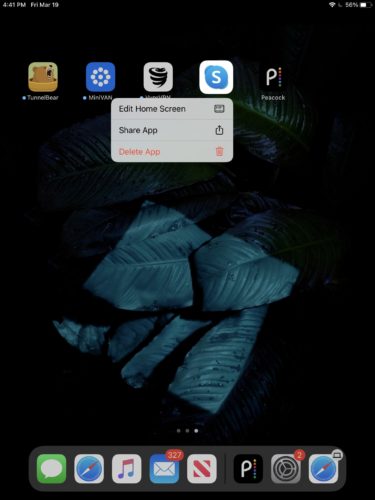 If the app continues to freeze your iPad's screen, it's probably best to just delete the app completely and find an alternative.
Reset All Of Your iPad's Settings
We often refer to Reset All Settings as a "magic bullet" for troublesome software issues. Software problems are very difficult to track down, but we can usually fix the problem by resetting everything in the Settings app.
Everything in the Settings app in restored to factory defaults when you Reset All Settings. This means you'll have to reenter Wi-Fi passwords, reconnect Bluetooth devices, and reconfigure the settings that help you improve iPad battery life.
To reset all settings on your iPad, go to Settings -> General -> Transfer Or Reset iPad -> Reset -> Reset All Settings. Enter your iPad passcode and tap Reset All Settings to confirm.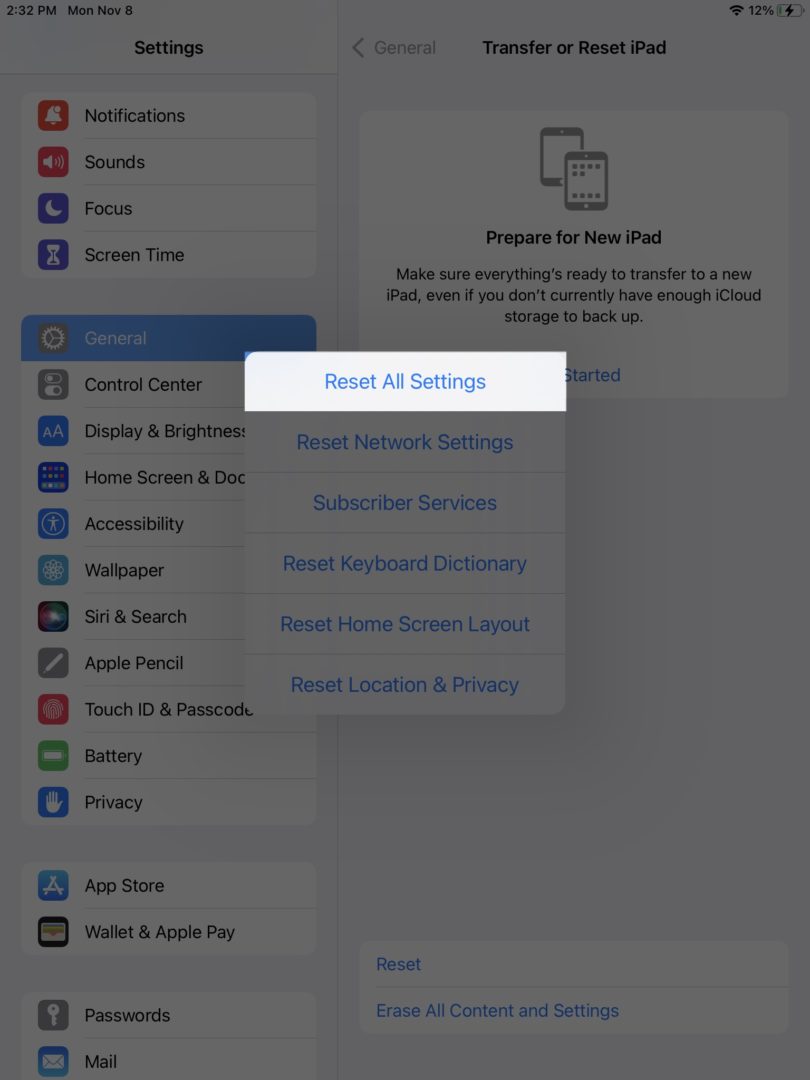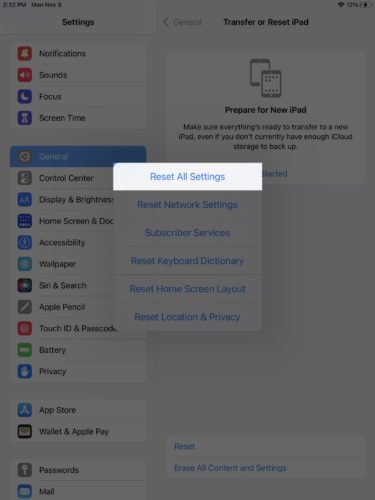 Put Your iPad In DFU Mode
A DFU restore is the deepest type of iPad restore. It erases and reloads all of the code on your iPad, giving it a completely fresh start. Make certain that you have a backup of your iPad before putting it in DFU mode. Once you're ready, check out our iPad DFU mode walkthrough!
iPad Repair Options
If your iPad keeps freezing, or if iTunes isn't recognizing your iPad at all, you'll probably have to get it repaired. Liquid damage or broken internal components could be causing either of these problems! Set up an appointment at your local Apple Store's Genius bar if your iPad is protected by an AppleCare+ plan.
It's Starting To Warm Up!
You've fixed your frozen iPad! You'll know exactly how to fix the problem next time your iPad screen freezes. Leave any other questions if you have about your iPad in the comments section below!