Most of us never realize we need a voicemail password on our iPhones until that annoying message pops up out of nowhere: "Password Incorrect. Enter voicemail password." You do the only thing that makes sense: You try an old voicemail password. It's wrong. You try your iPhone passcode and it's wrong too. In this article, I'll explain why your iPhone is asking for a voicemail password and how to reset your iPhone voicemail password so you can access your voicemail again.
Apple employees see this problem all the time. It usually happens when they're setting up a customer's new iPhone, especially if AT&T is the wireless provider. They unbox the iPhone, set it up, and just when they thought they were done, "Voicemail password incorrect" pops up.
Why Is My iPhone Asking For A Voicemail Password?
AT&T uses additional security features that aren't utilized by other wireless providers. They're designed to keep you safe, but they can be annoying and result in a lot of wasted time if you don't know how to get around them.
Apple's support article on the subject is two sentences long, and asks you to contact your wireless provider or enter your password in the Settings app. It's not particularly helpful for most people, so we'll go into a more detailed discussion.
How To Reset Your iPhone Voicemail Password on AT&T
Fortunately, the steps necessary to reset your iPhone's voicemail password are short and simple as long as you know what to do. You have three options:
First Choice: AT&T has an automated system designed to guide you through the process. Before calling, be sure to know your billing zip code.
Call 1 (800) 331-0500, at which point you will be prompted to enter your mobile number. Make sure you enter your full 10-digit phone number, including the area code.
The automated system will begin to list the plethora of options that may have necessitated your call.
For now, you only need to be interested in the third option. Press "3" for voicemail assistance, and then press "3" yet again to change your password.
Enter your billing zip code when prompted.
At this point, the all-too-familiar message will pop up: "Password Incorrect – Enter Voicemail Password." Don't worry! You didn't do anything wrong.
Lastly, you'll need to enter your mobile number once again, but this time, enter your 7-digit phone number, not including the area code.
You're done!
Second Choice: AT&T provides the same automated service online via its website. In order to use this option, make sure you're registered and logged in to your "myWireless" account.
When you're logged in, be sure that the mobile line displayed is the one with the iPhone voicemail password you want to change. Then follow these steps:
Navigate the website starting with: Phone/Device -> Reset Voice Mail Pin -> Highlight your mobile number -> Submit
Once again, you'll see "Password Incorrect – Enter Voicemail Password."
Enter your mobile number without the area code. Tap OK.
You're done!
Third Choice: If you'd like to give it one last try from your voicemail box, follow this sequence of steps. Consider this a last-ditch effort if all else fails!
Navigate your mobile device starting with: Home -> Phone -> Keypad -> Hold "1"
You'll be prompted to enter your current voicemail password (if you have one).
Tap the following numbers in sequence: 4 -> 2 -> 1
Yet again: "Password Incorrect – Enter Voicemail Password." This time you can simply enter the new password and hit OK.
You're done!
What If I Use A Carrier Other Than AT&T?
You're in luck, because things should be a whole lot easier for you to reset your password. You might not have to call your wireless provider at all, but I'll point you in the right direction in case you do. Here are the two simple options:
Option 1: The Settings App
First, go to Settings -> Phone -> Change Voicemail Password. Here's what you should see: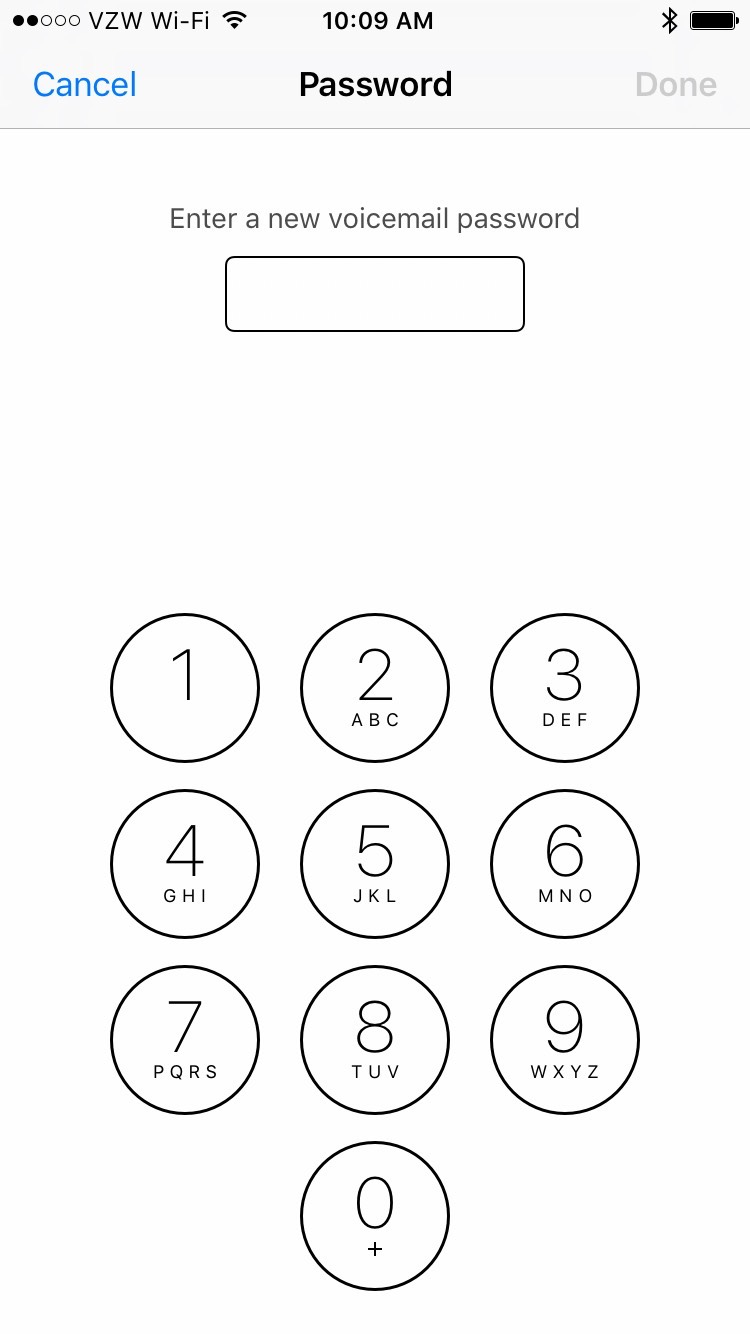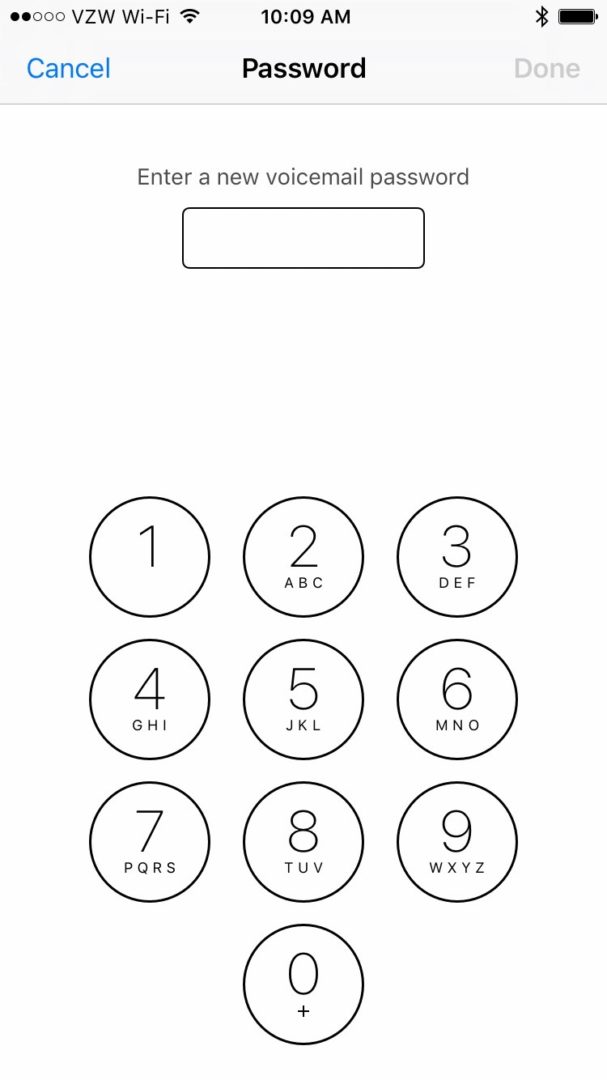 Option 2: Give Your Wireless Provider A Call
If the first option fails, you should call support directly. Here are customer service numbers for AT&T, Sprint, and Verizon Wireless:
AT&T: 1 (800) 331-0500
Sprint: 1 (888) 211-4727
Verizon Wireless: 1 (800) 922-0204
At this point, your iPhone voicemail password should be reset and hopefully you're good to go. Another common problem people face after setting up their new iPhone is their contacts don't sync across their devices. If that's happening to you, my article can help. If you have any other questions about your iPhone, leave a comment below or visit the Payette Forward Facebook Group to connect with one of our experts.