You just received an alarming pop-up that says something along the lines of, "Virus detected on iPhone. You will lose all your data if you don't take immediate action!" Don't fall for this scam! In this article, I'll explain what to do when you receive a pop-up that says your iPhone has a virus and how you can avoid these pesky scammers.
I'd like to mention that this question came from Payette Forward's Facebook group, where thousands of people get help with their iPhones from our expert, Heather Jordan.
"Virus Detected On iPhone" — Are Alerts Like This Legit?
The answer, plain and simple, is no. Scammers create pop-ups like these all the time. Their main goal is to get your iCloud account or credit card information by scaring you into thinking something is seriously wrong with your iPhone.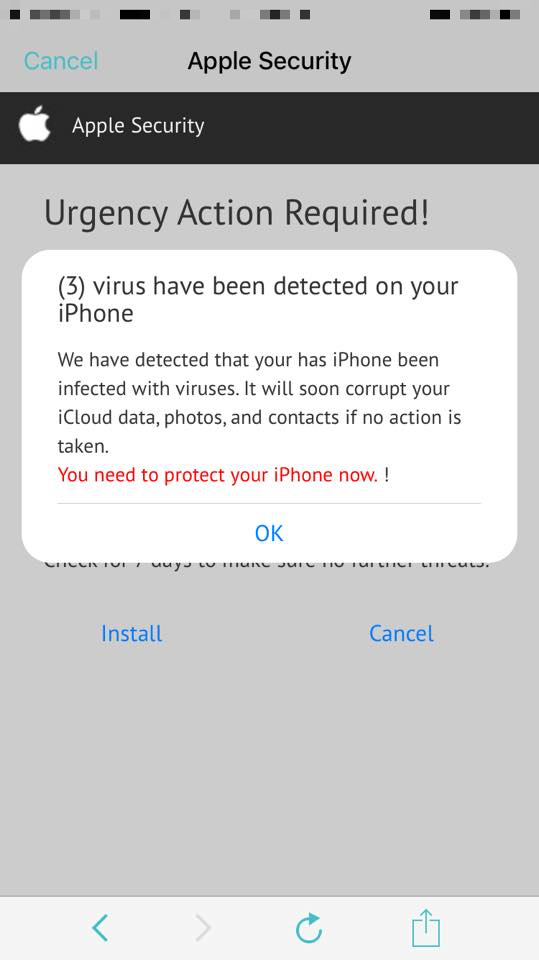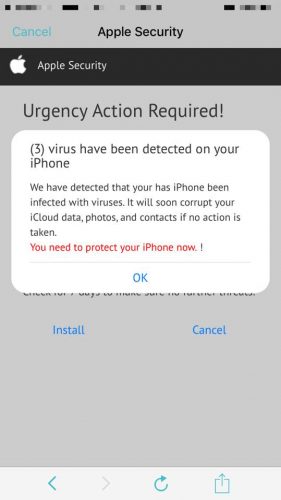 Can An iPhone Even Get A Virus?
This question is a bit more complicated. Technically, iPhones can get infected with malware, a type of software that is created to damage your iPhone or disable its core functionality. Malware can cause your apps to stop working, track you using your iPhone's GPS, and even gather personal information.
Although rare, iPhones can get malware from bad apps and insecure websites. Your iPhone is especially at-risk if its jailbroken because you have access to Cydia apps, some of which are notorious for infecting your iPhone with malware.
To learn more about iPhone viruses and what you can do to prevent them, check out our article Can An iPhone Get A Virus? Here's The Truth!
What Should I Do If I Receive A "Virus Detected On iPhone" Pop-up?
Generally, these "virus detected on iPhone" pop-ups appear while you're browsing the web in the Safari app. The first thing you'll want to do is close out of the app you were using when you received this pop-up — do not tap OK or interact with the pop-up at all.
How To Close Out Of The App
To close out of the app, double-press the circular Home button, which activates the app switcher. You'll see a menu that displays all of the apps currently open on your iPhone.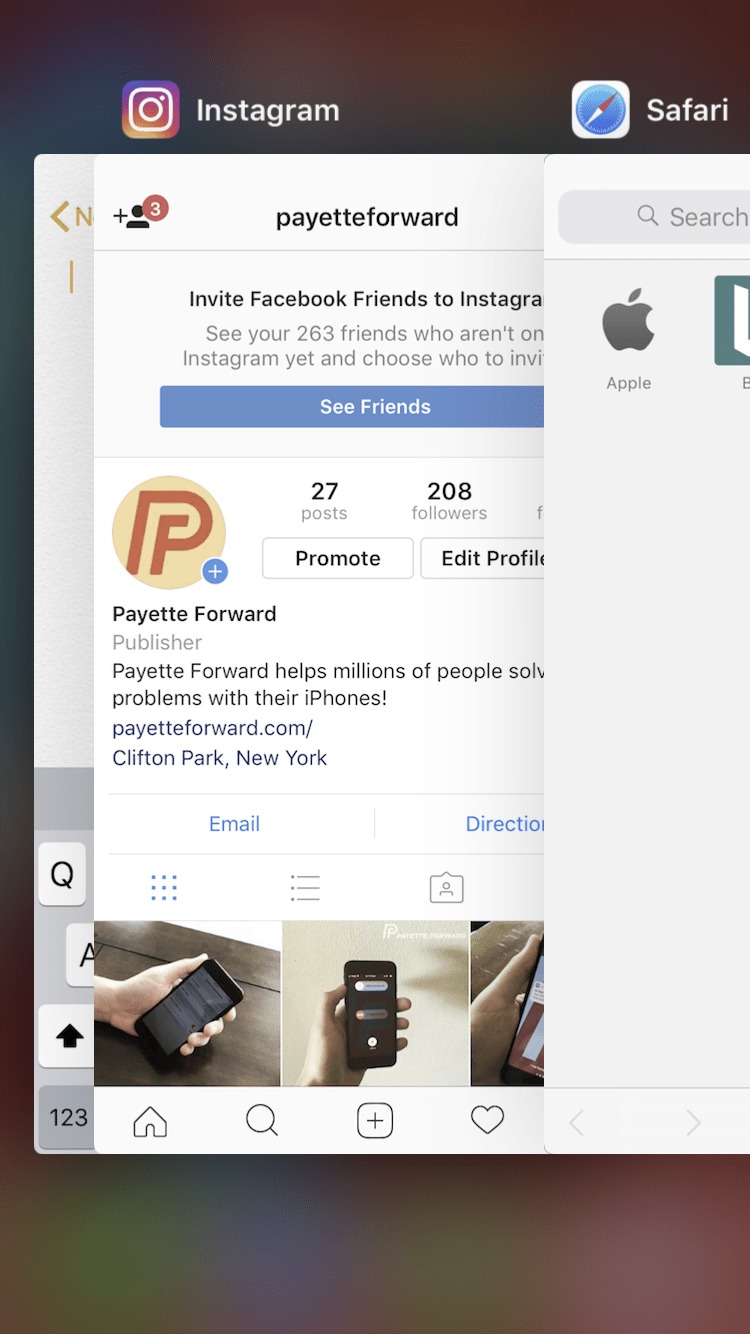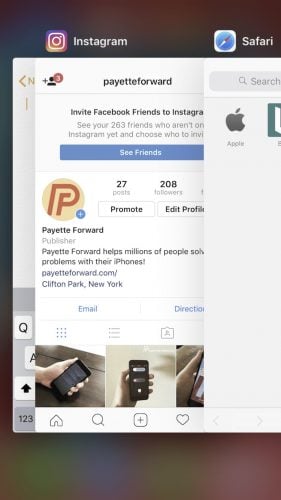 Once you're in the app switcher, swipe up on the app you want to close out of. You'll know the app is closed when it no longer appears in the app switcher.
Clear Safari Browser History
The next step to take is clearing the history and website data of the Safari app, which will erase any cookies that could've been saved when the pop-up appeared on your iPhone. To clear Safari history and website data, open the Settings app and tap Safari -> Clear History and Website Data. When the confirmation alert appears on your iPhone's display, tap Clear History and Data.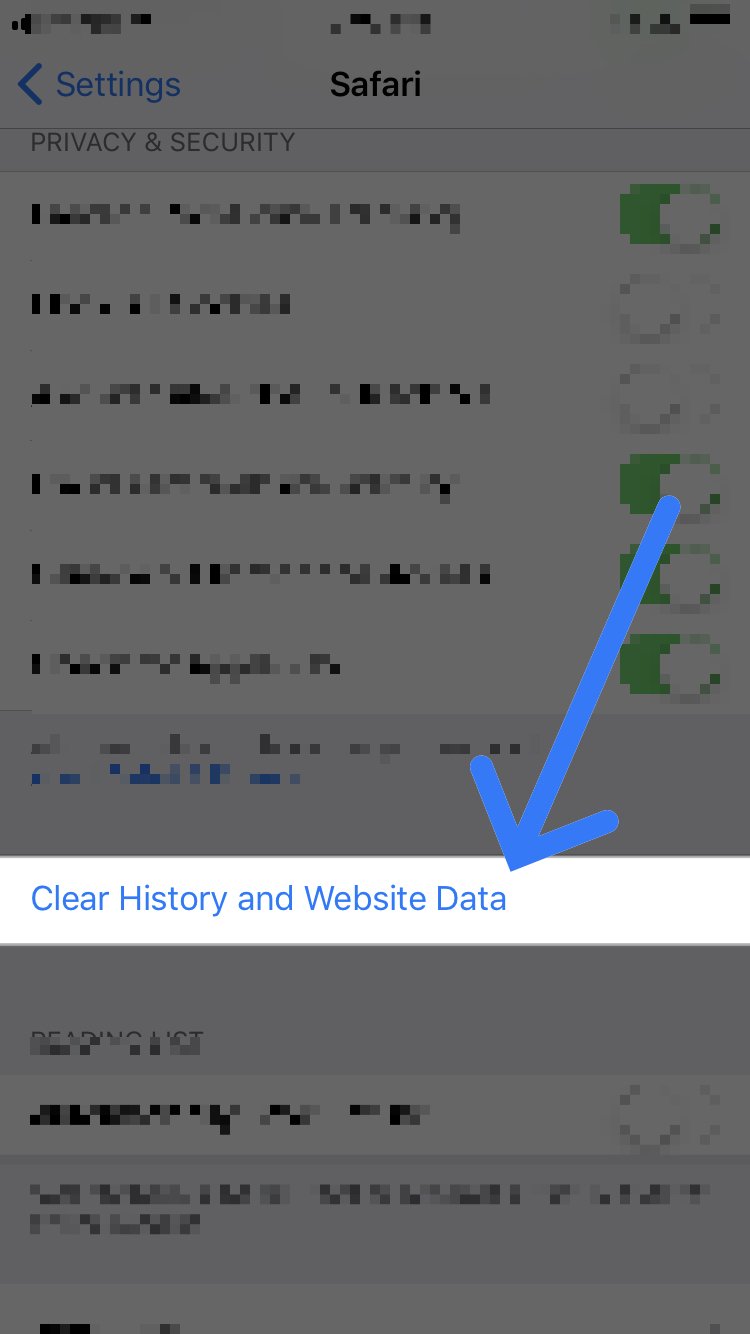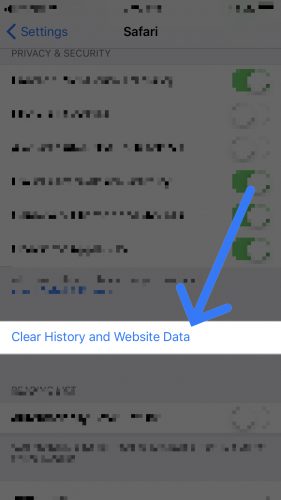 Report This Scam To Apple
Finally, you have the option to report the pop-up you received to Apple's support team. This step is important for two reasons:
It will help protect you in case your information did get stolen.
It will help protect other iPhone users from having to deal with the same nefarious pop-up.
Wrapping It Up
It can be quite alarming when you get a pop-up that says "virus detected on iPhone". It's important to remember that these alerts are never real, but rather a poor attempt at gathering your personal information. Keep your friends and family informed by sharing this post on social media, or leave us a comment down below if you have any other questions!
All the best,
David L.