We're nearing the release of iOS 13 and you want to make sure you're prepared. There's one important step to take before updating the software on your iPhone. In this article, I'll explain what to do before updating to iOS 13.
Backup Your iPhone
The one thing you need to do before updating to iOS 13 is backup your iPhone. This will ensure that all your data is safe, just in case something goes wrong during the update process. It's also important to save a backup if you're installing the iOS 13 beta, just in case you want to revert back to iOS 12 at some point.
You can use iTunes or iCloud to backup your iPhone. We'll walk you through how to do both below!
Backup Your iPhone To iTunes
Use a Lightning cable to plug your iPhone into a computer with iTunes.
Open iTunes.
Navigate to the upper left corner of the screen and click on the iPhone icon.
Click on Back Up Now.
Wait for the backup to finish and unplug your iPhone!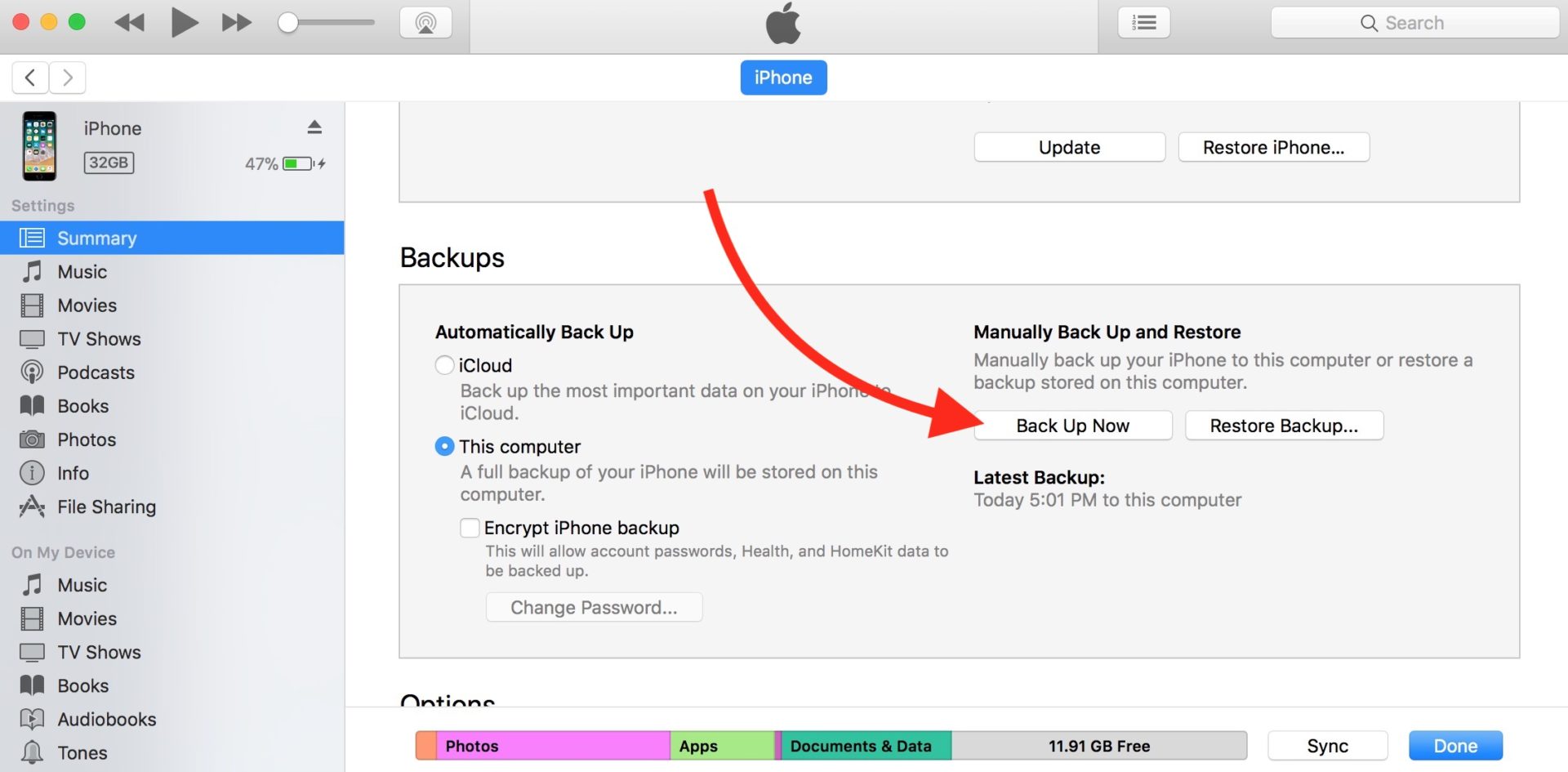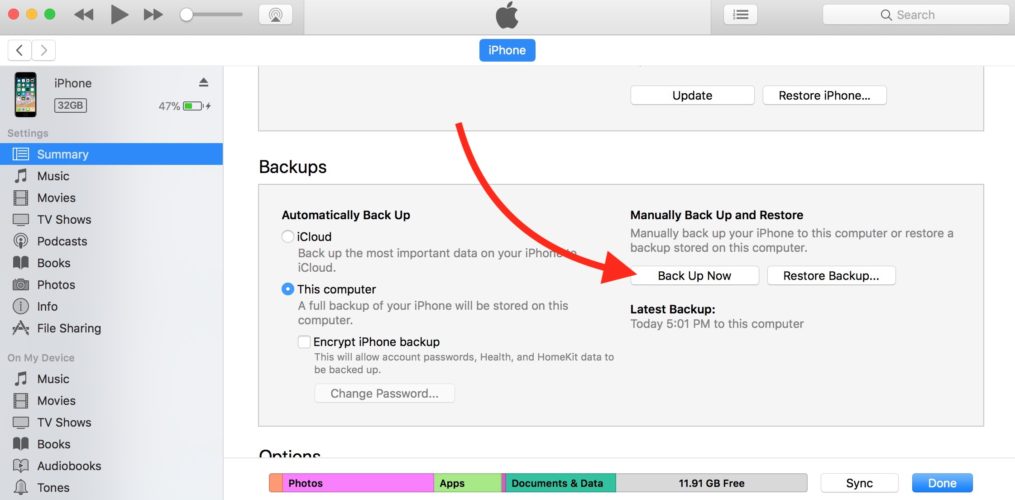 Backup Your iPhone To iCloud
Open Settings.
Tap your name on the top of the screen.
Select iCloud.
Scroll down and tap iCloud Backup.
Make sure the switch next to iCloud backup is on.
Tap Backup Now.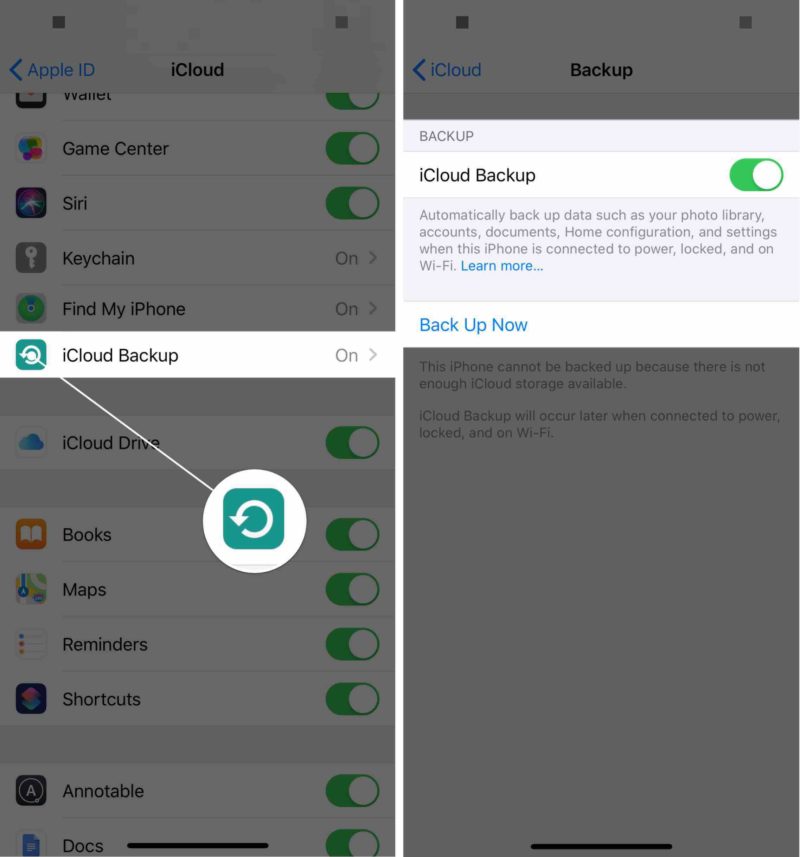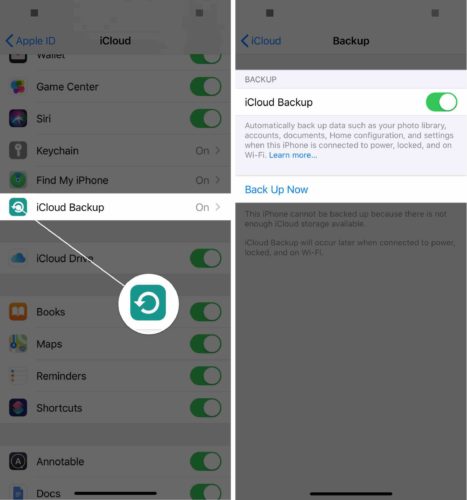 Though this won't happen to everyone, some might encounter a slight problem when trying to create a backup using iCloud. Many people have limited iCloud space and won't be able to back up their iPhone using iCloud.
If you don't have enough iCloud storage space, that's okay! You can always backup your iPhone using iTunes. Apple also gives you an option to purchase additional iCloud storage space for a small monthly fee.
Looking for iOS 13 Beta?
If you want to get ahead of the curve, consider joining the Apple Beta Software Program. The Apple Beta Software Program gives you the opportunity to test out new versions of iOS before they're released to the general public!
New iOS 13 Features
Once you've backed up your iPhone and updated to iOS 13, it's time to explore all the new cool features! One of our favorites is Dark Mode.
Dark Mode changes the overall look of your iPhone to a light-on-dark color scheme as opposed to the standard dark-on-light layout. You can also create a schedule for Dark Mode to turn on and off all by itself.
iOS 13 also has increased privacy protection, an updated App Store, audio sharing for AirPods, and much more!
Backed Up And Ready To Go!
Your iPhone is officially ready for iOS 13! Make sure to share this article on social media to teach your friends and family what to do before updating to iOS 13. Any other questions? Let us know in the comments below.