You keep receiving phone calls from a mysterious "Scam Likely" and you want to block them. The new scam ID feature has created quite a buzz among mobile phone users, who are excited about the thought of never having to receive another phone call with nefarious intent. In this article, I'll show you how to block calls from "Scam Likely" on iPhone and Android smartphones, so you won't have to deal with phone scams ever again.
Who Is "Scam Likely" And Why Are They Calling Me?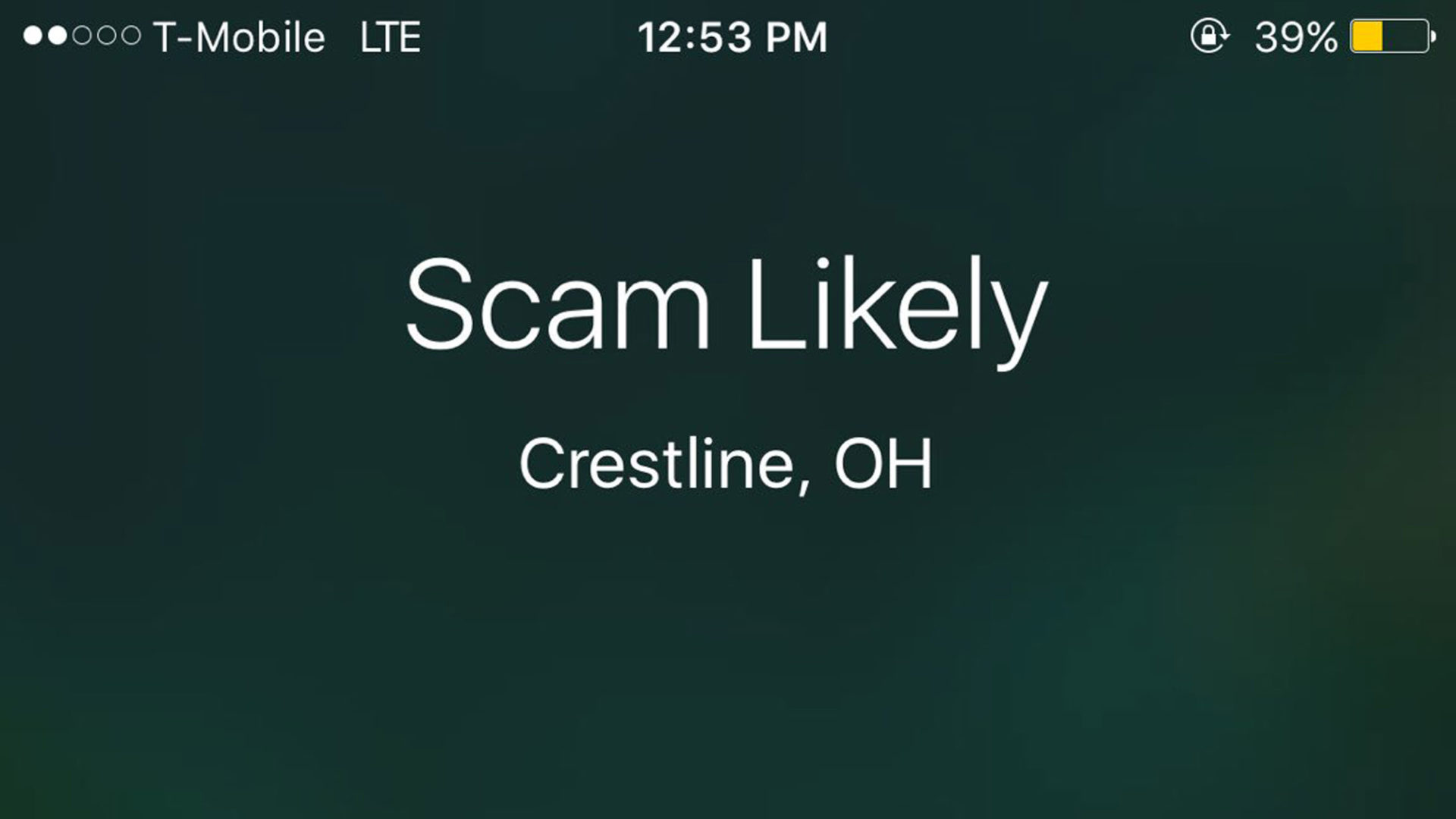 Some wireless providers such as T-Mobile have created a new scam ID technology that automatically labels a potentially dangerous caller as "Scam Likely". PrivacyStar, a company that helps mobile phone users avoid unwanted phone calls, also assisted in creating this scam filtering program.
Depending on what kind of phone you have, the message that you see on screen may be different. Samsung has their own spam detection and prevention service for their Android smartphones called Hiya which works pretty much the same way.
These features changes the caller ID of the potential scam caller to "Scam Likely". This works using a lot of different methods, but one way that they can do it is compare the number against a database of confirmed scam callers. If the number is a match, it will label the number.
Why Do I Have A Missed Call From "Scam Likely"?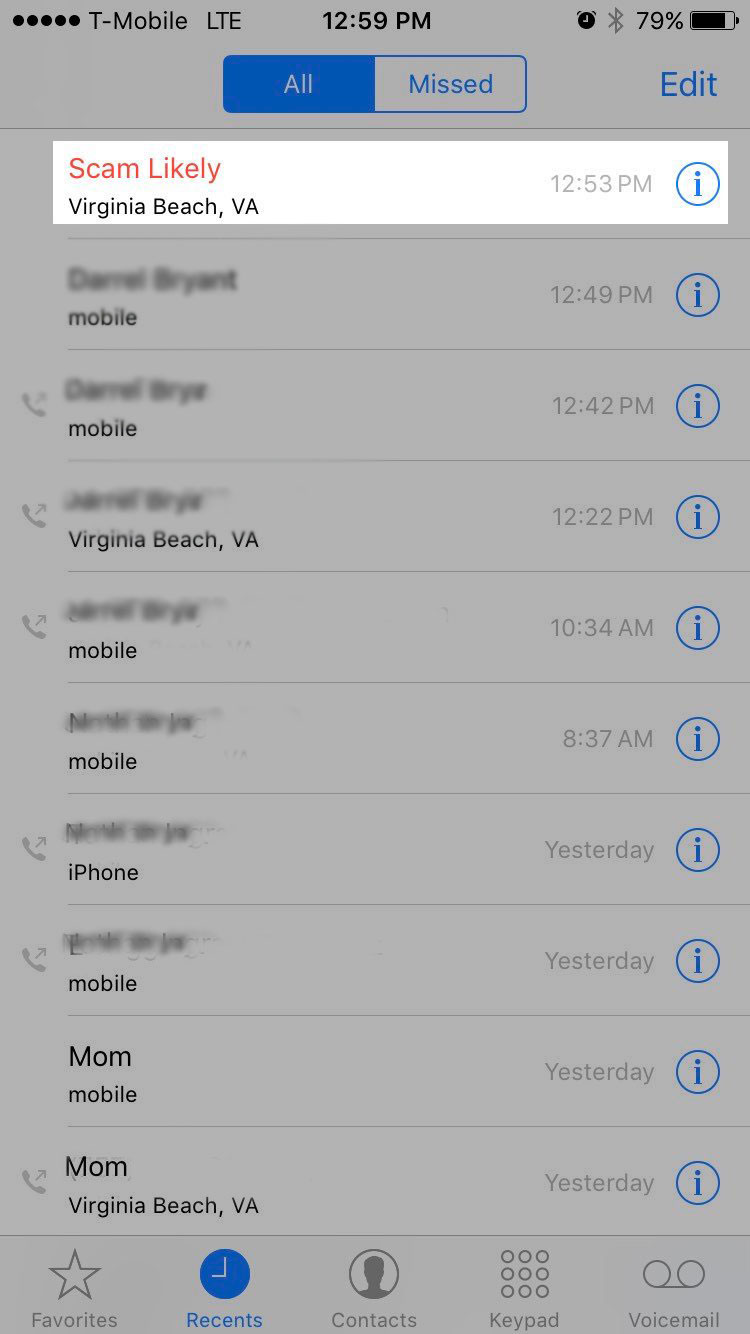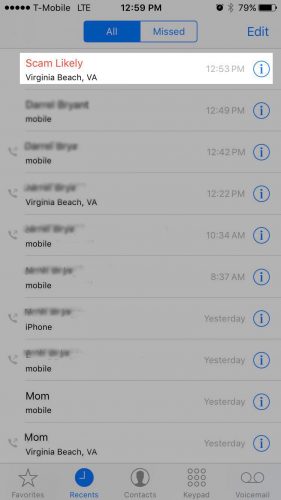 If you receive but don't answer a phone call from a number that has been flagged as "Scam Likely", it will still show up under the Recents tab in the Phone app on your iPhone. If you want to delete the missed call, swipe the number from right to left in the Phone app and tap the red Delete button.
The same goes for an Android smartphone. You might see the missed call in your missed calls screen in your phone app. You can always delete them by swiping them away.
How Do I Block Calls From "Scam Likely"?
Blocking calls can depend on your wireless carrier, so we have some tips for each one below. We also have some information about features you can take advantage of on Android and iOS before going to your carrier. These options will make it so that you can easily block calls from "scam likely".
Blocking Calls On iPhone
iOS has a built-in feature that allows you to block individual numbers. Go to your Phone app, then tap Recents and find the number you want to block, and then ta Block this Caller. 
Alternatively, you can use an app from from the App Store like Hiya or Truecaller.
Blocking "Scam Likely" Calls On Android
Android phones have pretty much the same feature, depending on the manufacturer. Google Pixel phones have a great features that will have Google Assistant answer the phone for you and ask the caller to identify themselves. This feature is called Call Screening and it can show you captions of the conversation between Google Assistant and the scammer so you can decide to pick up the call or ignore it.
Block Calls From "Scam Likely" On T-Mobile
For many iPhone and Android smartphone users, knowing that a scammer is calling isn't enough: they want to block the scam calls altogether. Fortunately, if T-Mobile is your wireless provider, there are some short numeric codes you can dial into the Phone app on your mobile phone to block calls from "Scam Likely" entirely.
Note: Other wireless carriers (Verizon, AT&T, Virgin Mobile, etc.) don't have these custom codes yet, but if they do create similar codes, we'll make sure to update this article!
To block phone calls from "Scam Likely", enter #662# in the keypad of the Phone app of your iPhone or Android. Next, tap the phone icon to make the call, just like you're calling a real person.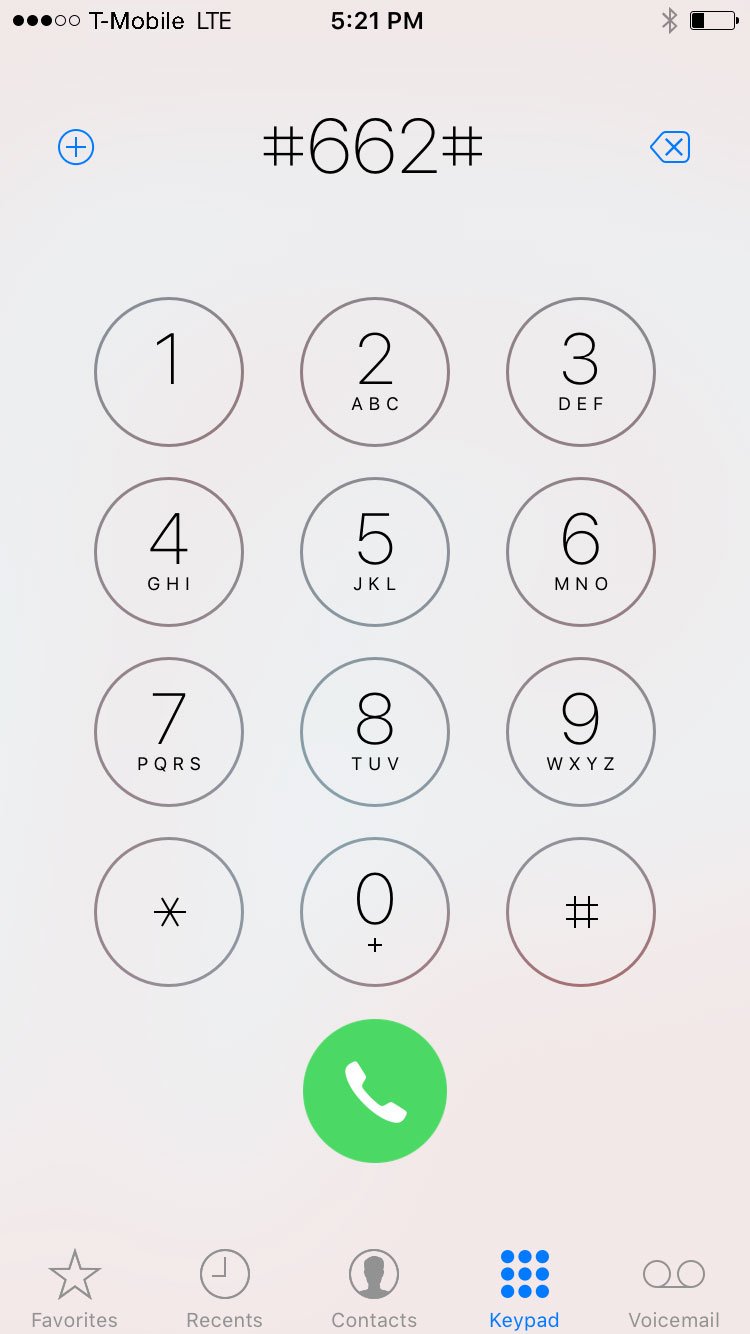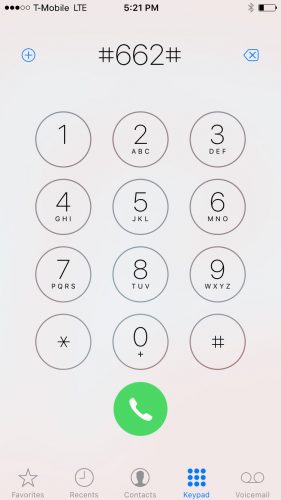 To make sure you've blocked phone calls from "Scam Likely", you can dial #787# in the keypad of your iPhone or Android's Phone app. And, if you ever want to turn off scam block, just dial #632# in the keypad of the Phone app.
Scam Block Codes For iPhone and Android
Turn On Scam Block
#662#
Check If Scam Block Is On
#787#
Turn Off Scam Block
#632#
Block Scam Calls With Verizon
If you have a Verizon phone, Call & Message Blocking is a temporary add on service that lasts 90 days. Once those days have expired, you'll have to renew it. You also can only block up to five numbers.
This is…not exactly great. You're better off using your iPhone or Android phone's built in blocking functions.
Block "Scam Likely" Calls With AT&T
AT&T has some great options for scam prevention so you don't have to worry about "Scam Likely" calls. AT&T postpaid customers that own the HD Voice package can use AT&T's free Call Protect feature. This allows users to benefits such as automatic fraud blocking and suspected spam warnings.
Block Calls On Sprint
Sprint Call Screener is a great feature that Sprint provides with a basic and a premium tier. The basic tier, called Call Screener Basic, provides minimal protection for the highest risk spam calls. Call Screener Plus, the premium version will protect you from lower risk calls.
Goodbye, Scammers!
Now you know what "Scam Likely" calls are and how to block them. We hope you'll share this article on social media so your friends and family can also take a few moments to block the scammers who have been trying to call them. Thanks for reading this article, and remember to always Payette Forward.