You were browsing the web on your iPhone when a strange pop-up appeared. It says that you've won an amazing prize and all you have to do is claim it. In this article, I'll explain what to do when you see a "Congratulations" pop-up on your iPhone and show you how to report this scam to Apple.
Lots of members of the Payette Forward iPhone Help Facebook Group reported these pop-ups to us, so we wanted to write an article about how you can fix this problem and get rid of those annoying pop-ups.
Does It Sound Too Good To Be True?
Well, that's because it is. Unfortunately, you haven't won anything — sorry to burst your bubble.
This pop-up is nothing more than another desperate attempt by scammers to steal your private information. The steps below will show you how to keep your personal information safe and protected after you've seen the "Congratulations" pop-up on your iPhone.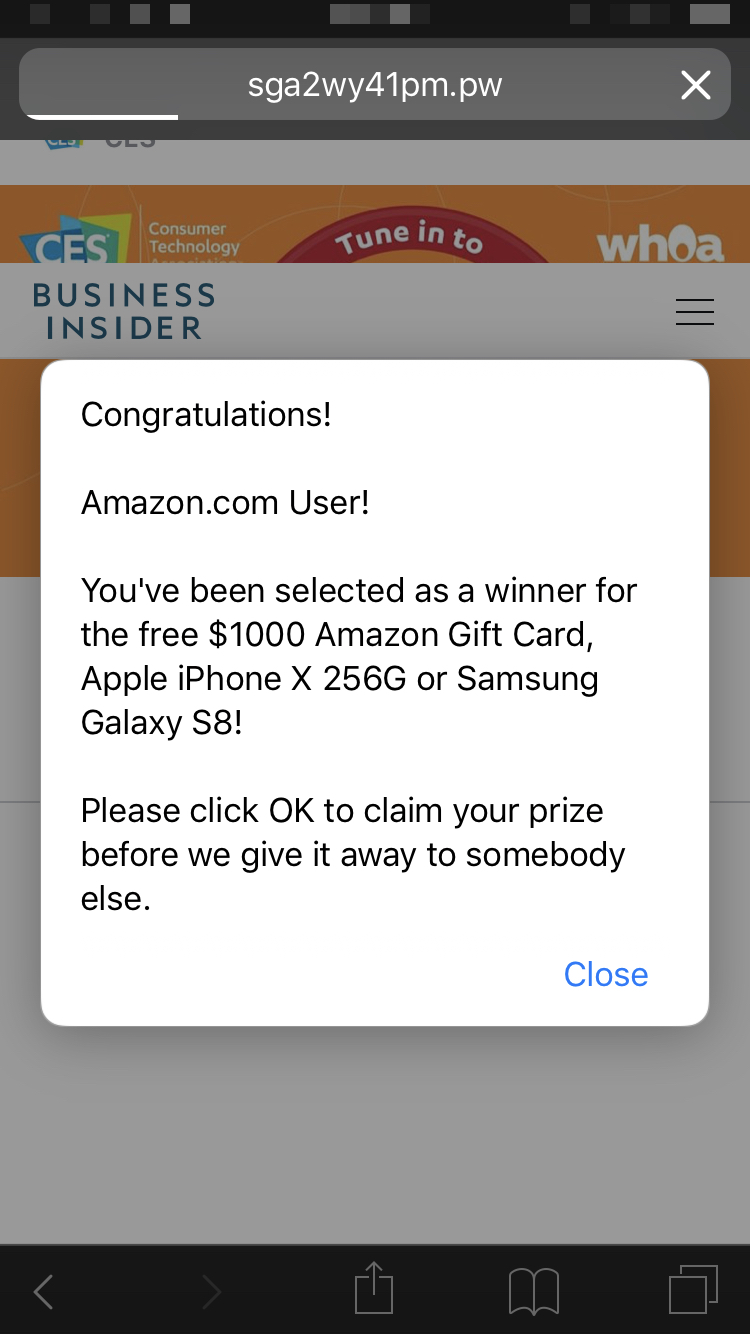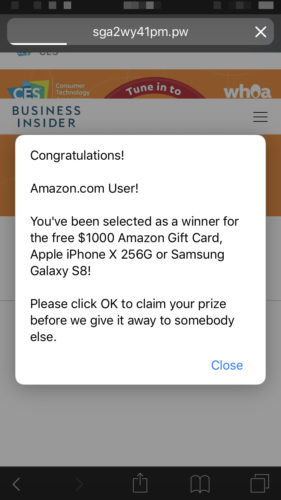 Close Out Of Your Web Browser
When you encounter a pop-up like this, or the classic "virus detected on iPhone", immediately close out of Safari. Don't tap the pop-up or try to close out of it. More often than not, the X in the corner of the pop-up will just launch another ad.
To close out of your web browsing app on an iPhone 8 or earlier, double-click the Home button to open up the app switcher. Then, swipe the app up and off the screen. You'll know your web browsing app is closed when it doesn't appear in the app switcher.
Drag your finger up from the very bottom of the screen until the app switcher opens. Then, press and hold on the picture of the app until you see a red minus button in the upper left-hand corner of the picture. Then, either swipe the app up and off the top of the screen, or tap the red minus button to close the app.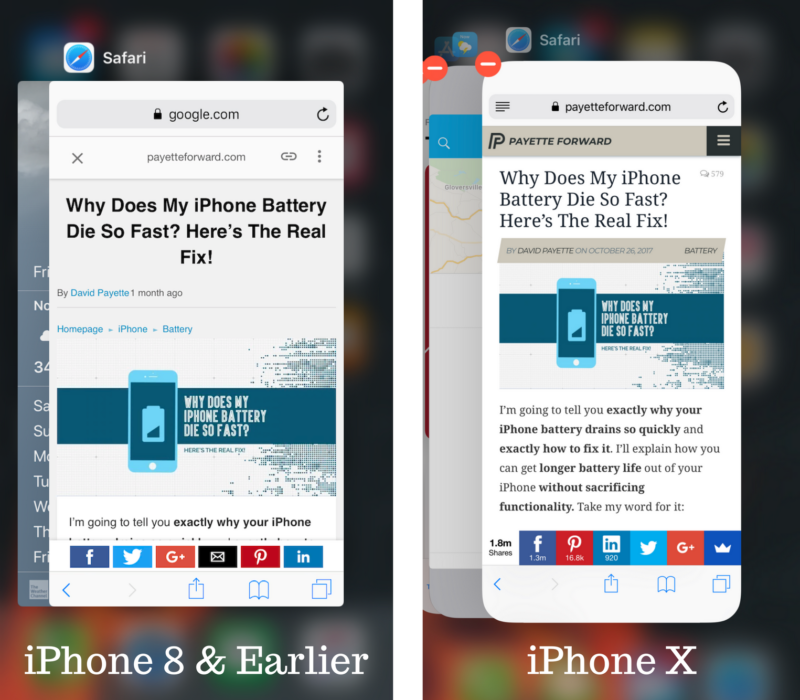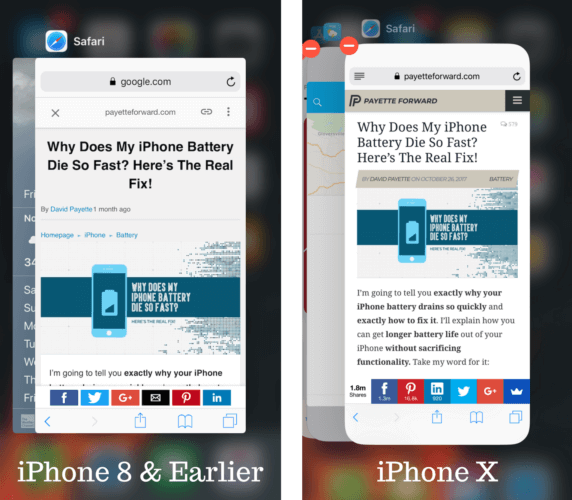 Clear Your Browser's History & Website Data
After closing out of the app, the next thing to do when you see a "Congratulations" pop-up on your iPhone is to clear out the history of your web browsing app. When you saw the pop-up, a cookie may have been stored in your web browser which the scammer could use to track your internet activity!
Read our complete guide on clearing browser history in both Safari and Chrome to fully eliminate any potential security risks from the "Congratulations" pop-up on your iPhone.
Report The Scammers To Apple
Now that you've sorted out the issue on your iPhone, I recommend taking it a step further and reporting this scam to Apple. Not only will reporting the scam help out other iPhone users, but it'll also protect your information if it did get stolen.
Congratulations! Your iPhone Is Fixed.
Although you didn't win anything, you definitely won't be losing anything important like your personal information. Lots of people have been running into these "Congratulations" pop-ups on their iPhone, so I hope you'll share this article with them on social media. If you have any other questions, leave them in the comments section below!
Thanks for reading,
David L.