You don't know how to install apps on your iPhone, but you want to learn how. There are more than two million apps in your iPhone's App Store, most of which help you get more out of your iPhone. In this article, I'll show you how to download apps on your iPhone!
The content of this article has been updated for iOS 11, the most recent version of iPhone software. Apple introduced a new App Store layout with iOS 11, so if you're running an older software version, your iPhone may look slightly different. If you haven't already, I strongly recommend updating your iPhone!
What Are Apps On My iPhone?
Apps, which is short for applications, are programs you install on your iPhone. There are apps for fun games, organizing your work or personal life, and your favorite email service or social media platform.
How To Download Apps On iPhone
Unlock your iPhone using your passcode, Touch ID, or Face ID.
Open the App Store app.
Find the app you want to download by browsing the Today, Games, or Apps section, or search for the app using the Search tab.
Once you've found the app you want to download, tap Get to the right of the app.
Confirm the installation by entering your passcode or using Touch ID. If you have an iPhone X, double-click the side button to activate Face ID and confirm the installation.
Now, the app will begin installing on your iPhone. You'll see a small status circle to the right of the app in the App Store.
Once the app has finished installing, it will show up on the Home screen of your iPhone.
You may have to scroll (by swiping right to left on your iPhone's display) to your second or third Home screen to find the app.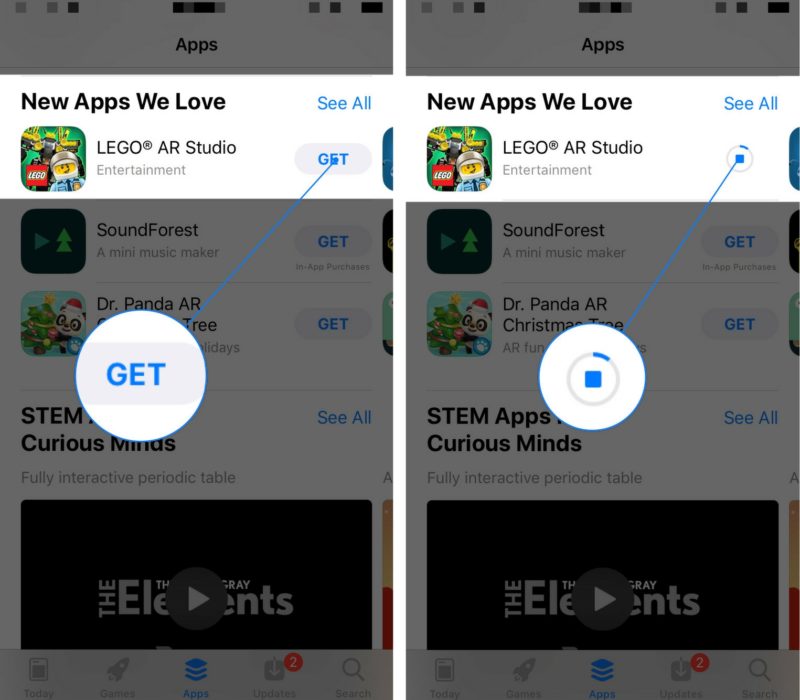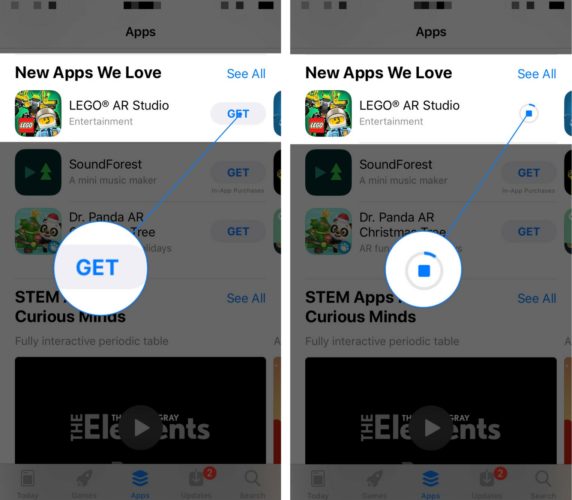 View Your App Store Purchase & Download History
A history of every app you ever download or purchase is saved on your Apple ID. This is a great resource if your child runs up a big bill playing "pay to win" apps or if you receive fake email receipts from Apple imposters.
Follow the steps below to learn how to check your App Store purchase and download history:
Open the Settings app on your iPhone.
Tap on your name at the top of the screen.
Tap on iTunes & App Store.
Tap on your Apple ID at the top of the screen.
Tap View Apple ID.
Scroll down and tap Purchase History to view a list of everything you've download on your iPhone.
Even if the app was free to download, it will still show up in your Purchase History.
Apps For Everyone!
I hope this article helped you learn how to download apps on your iPhone. If you found this article useful, I encourage you to share it on social media or leave a comment down below about your favorite apps!
Thanks for reading,
David L.