With so many new smartphones coming out every year, you may decide to sell your old phone. Selling your old cell phone is a great way raise money so you can upgrade to a new iPhone or Android. In this article, I'll discuss companies with some of the best trade-in deals so you can find the perfect place to sell your phone!
What To Do Before You Sell Your Phone
There are a few things you should do before you sell your phone or trade it in. First, you'll want to save a backup of the data and information on your phone. That way, you won't lose any of your pictures, videos, contacts, or other information when you set up your new phone.
Check out our step-by-step guide to learn how to back up your iPhone. If you have an Android, open Settings and tap System > Advanced > Backup.
Secondly, iPhone users will want to disable Find My iPhone. If you don't turn off Find My iPhone, Activation Lock will prevent the next owner of your iPhone from logging in with their iCloud account.
To turn off Find My iPhone, open Settings and tap on your name at the top of the screen. Then, tap iCloud -> Find My iPhone. Finally, turn off the switch next to Find My iPhone and enter your Apple ID password.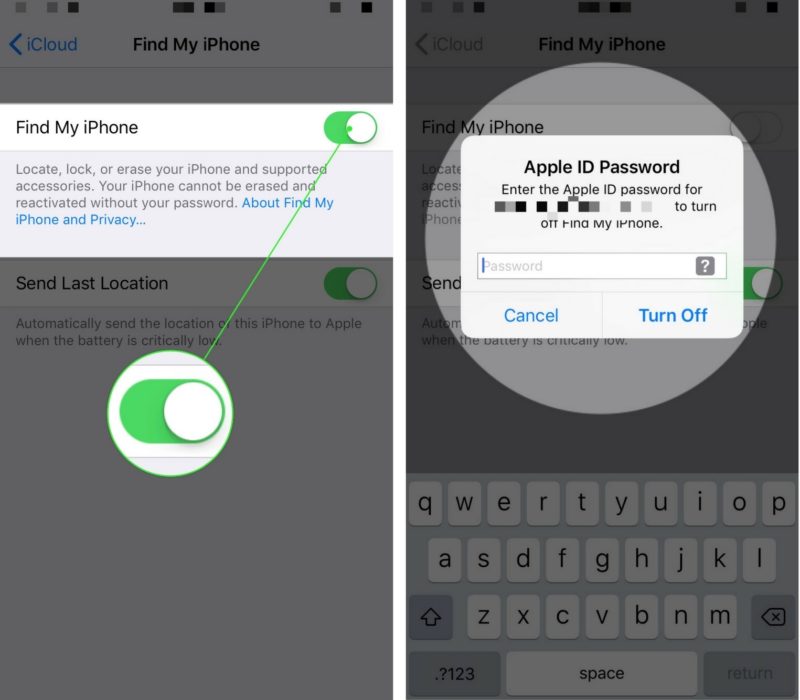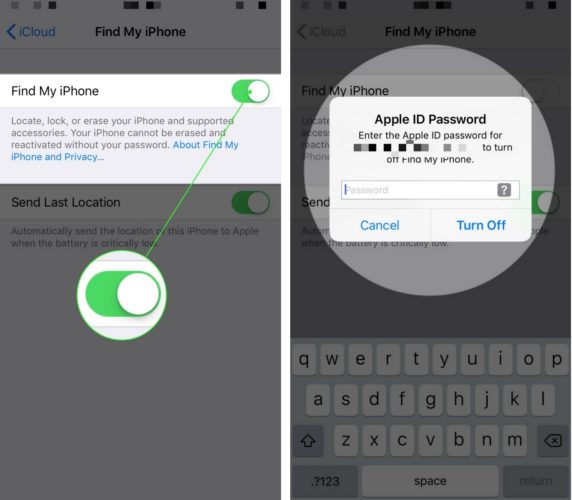 Erase All The Content On Your Phone
The last thing you'll want to do before you sell your phone is erase all the content on it. You probably don't want the next owner of the phone poking around in your business!
Erasing everything on your iPhone is pretty simple. Open Settings and tap General -> Reset -> Erase All Content and Settings.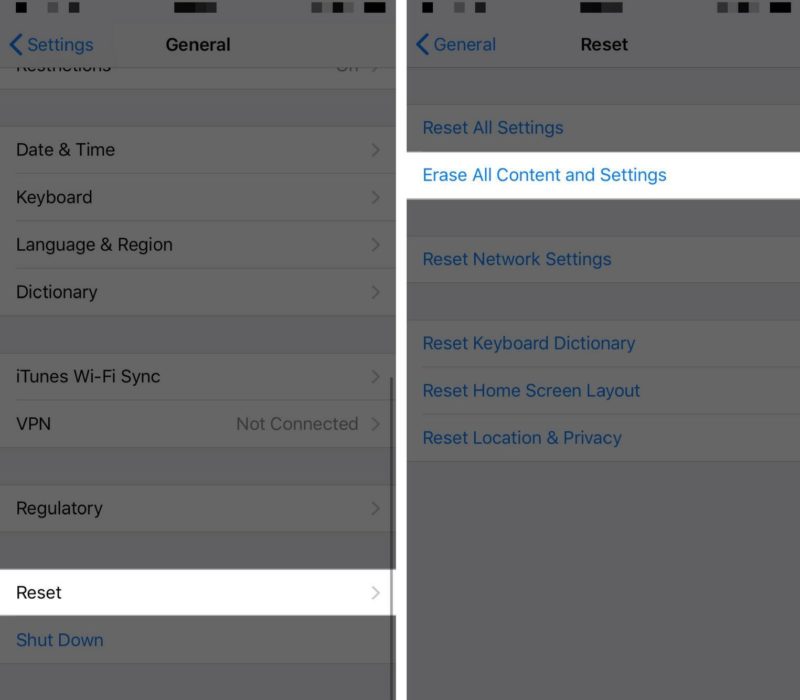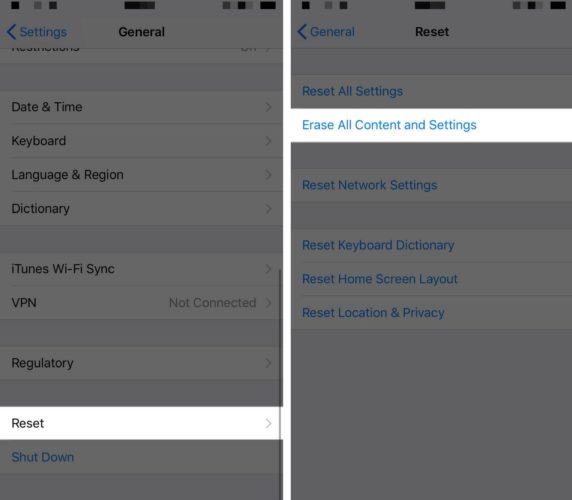 To erase everything on an Android, open Settings and tap Backup & Reset. Then, tap Factory Data Reset -> Reset Phone.
Now that your old cell phone is ready to be sold, it's time to decide where you'd like to sell your old phone. We've compiled a list of the best cell phone trade-in programs to help you find the one that's best for you!
Amazon Trade-In Program
The Amazon Trade-In program lets you trade in a variety of electronic devices. In return, you'll receive a credit that can be used on Amazon. The value of your trade-in gets added to your account, and that money can go a long way in offsetting the cost of the new smartphone.
To sell your phone on the Amazon Trade-in Program, follow these steps:
Click Cell Phones under Other Trade-In Categories.
Search for your cell phone using Amazon search bar.
Click the Trade-In button next to the name of your phone.
Answer a few basic questions on your phone to get a quote for your trade in.
If you like the price, click Accept the price.
You'll be given a shipping label which you can use when shipping the product to Amazon. Don't forget to place the packing slip inside the box so you can notify Amazon that the item is from you.
Upon Amazon's acknowledgment and determination of the condition of the product, your account will be credited with your funds, and you'll be free to buy anything on Amazon with it.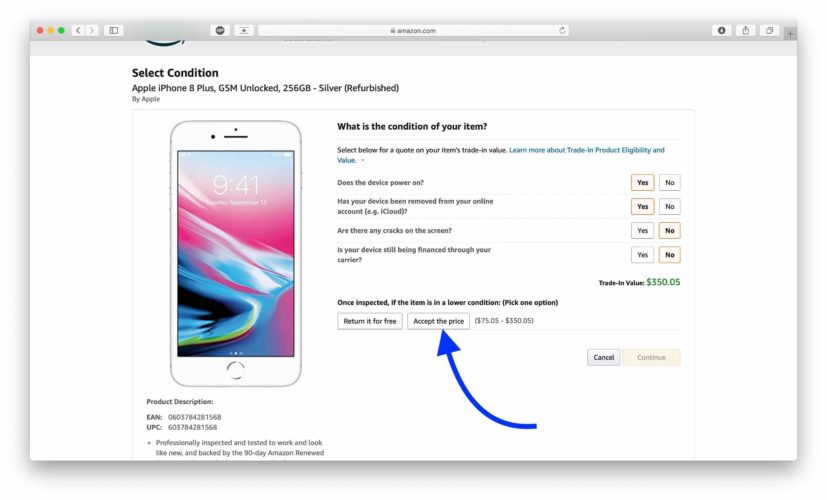 Apple GiveBack Program
The Apple GiveBack program is a great fit for many types of users. This program may be your best option if:
You have Apple devices that you no longer use and they're collecting dust in a kitchen drawer.
You're worried your old Apple devices will be put in landfills and do harm to the environment if you just throw them away.
You believe that your old Apple products still have residual value.
In simple terms, Apple GiveBack is a great trade-in and recycling program that works for you and the earth. If your old Apple device is eligible for the credit, you'll be able to chip away at the purchase price of a new one. Even if your device isn't eligible for the credit, you have the option to let Apple recycle the device for free.
Here's how to trade-in your old phone using Apple GiveBack:
Visit the Apple GiveBack program page.
Scroll down and click Smartphone.
You'll be prompted to answer some basic questions about the phone like its brand, model, and condition.
If Apple determines that your phone is in good enough condition, you'll be able to trade it in for an Apple gift card.
Apple will send you a trade-in kit (free of charge), so you can post your device to the phone maker.
Once Apple receives your old cell phone, an inspection team ascertains the condition of the phone.
If there are no hitches, you'll either receive a refund of the amount through the purchase method you used when buying the Apple device, or you can receive an Apple Store Gift Card via email.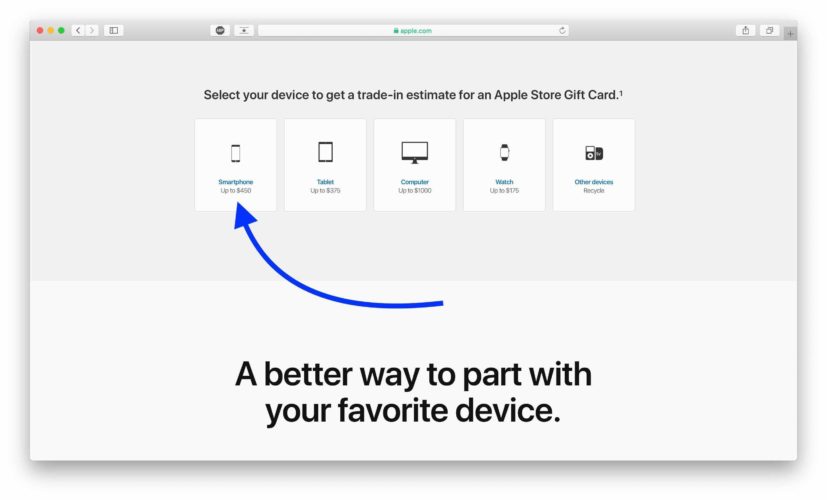 Gazelle
Like the fleet-footed animal, Gazelle offers you a fast and simple way to sell your phone. Gazelle takes pride in the fact that they help the environment by keeping millions of devices away from landfills.
Here's how to sell your old phone to Gazelle:
Visit Gazelle's website.
Select your device and answer a few questions about its condition.
Gazelle will send you a "ship-it-out" kit that you can use to mail them your device. Gazelle also has many kiosks located around the United States if you don't want to mail your device.
After your trade-in has been processed, you can receive payment in the form of a check, PayPal deposit, or Amazon gift card.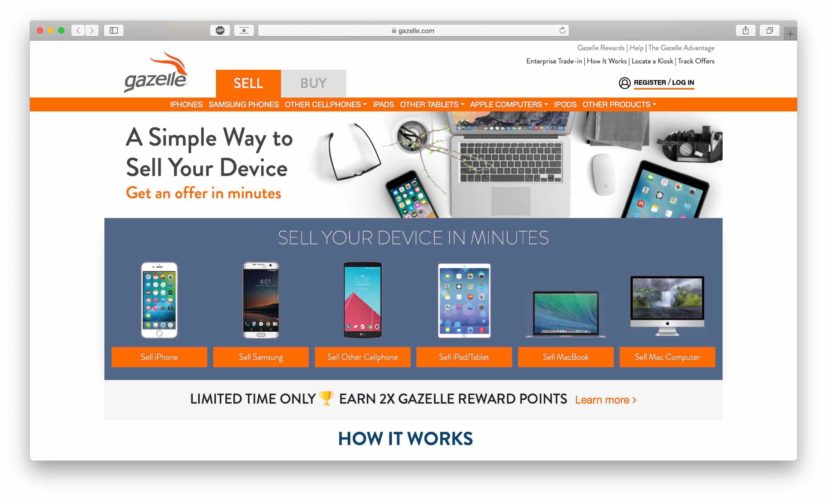 Your Wireless Carrier
Many wireless carriers have excellent trade-in programs that let you exchange your old phone for the latest model. We've picked out a few of our favorite carrier trade-in programs to mention in this article. This list isn't exhaustive, so you should check with your wireless carrier to see if they have a "sell your phone" program of their own!
Verizon Wireless Trade-In Program
New and existing Verizon customers can trade in their old phone to the carrier for a credit that can be used on their next purchase. Selling your old phone to Verizon is a great way to raise money for the new smartphone that you want to buy.
To trade-in your device to Verizon:
Answer a few questions about the device you want to trade in.
Verizon will tell you the estimated value of your device. To proceed with the trade-in, click Continue.
You can receive an account credit, Verizon gift card, or a special offer if you want to use the value of your trade in to upgrade your phone.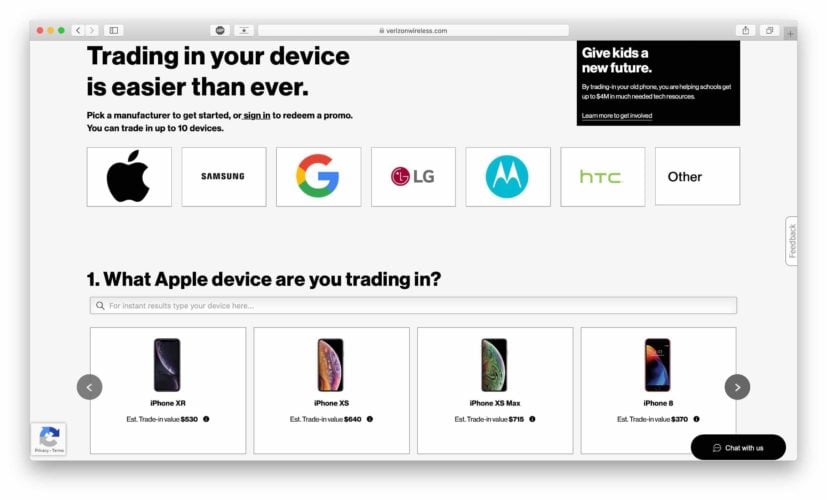 Verizon Wireless also has the Annual Upgrade Program, which allows customers to get the latest iPhone every year. To take advantage of this, follow the steps below:
Purchase and activate an iPhone that's eligible for the Annual Upgrade program.
Use the phone on Verizon's network for a minimum of thirty days.
Pay 50% or more of the iPhone's retail price.
Return the iPhone with no significant damage within 14 days of your upgrade.
Sprint BuyBack
Sprint BuyBack lets you trade in an eligible phone for a credit that can be used towards your next bill or a discount on a new phone. The only brands presently eligible for Sprint BuyBack are Google, Samsung, Apple, and LG. If you have one of these phones, you can get a trade-in done quickly by following the steps below:
Visit the Sprint Buyback webpage.
Enter information about your phone including its carrier, manufacturer, and model.
If you're happy with the estimate, click the Click to proceed button.
You'll be prompted to answer a few questions about the condition of the device.
If your phone is eligible for Sprint BuyBack, you can visit a Sprint store to process the transaction, or complete the transaction online. Sprint will send you a mailing kit if you decide to process the transaction online.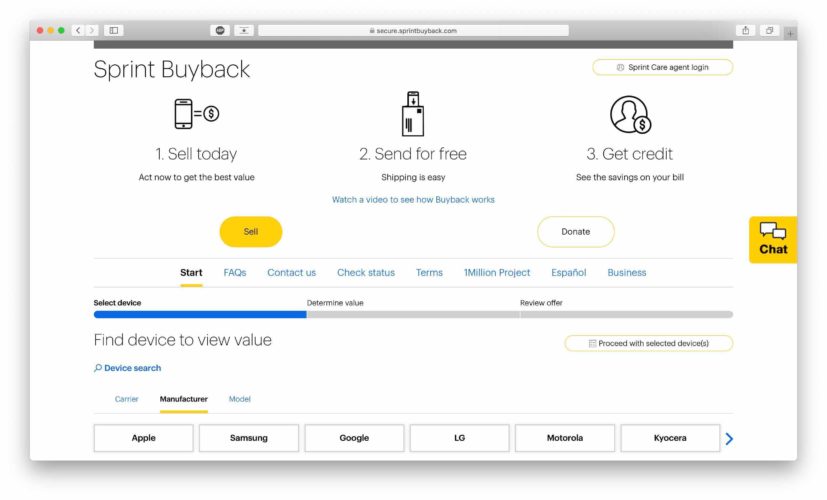 Best Buy Trade-In Program
Best Buy Trade-in program is another reliable option if you want to sell your old phone. The process at Best Buy Trade-in Program is pretty straightforward:
Go to the Best Buy trade-in page and search for your old cell phone.
Answer a few questions about the brand, model, carrier, and condition.
Best Buy will make you an offer based on your responses.
If you're satisfied with the price you're quoted, you can add it to your basket and confirm the trade-in.
To redeem the offer, bring your phone into a Best Buy store near you. If you'd rather mail your device in, Best Buy will generate a free prepaid shipping label for you.
Once Best Buy receives your phone and conducts a verification of its condition, they'll send you an e-gift card via email within 7 to 9 days.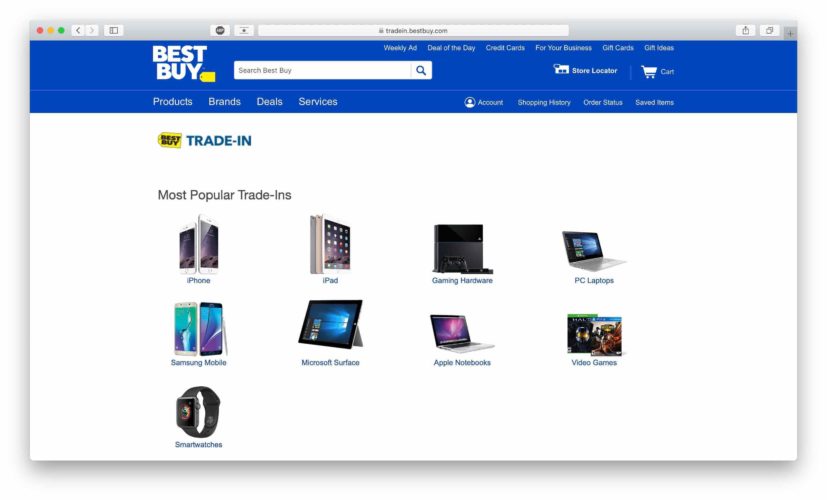 EcoATM
EcoATM is a good option if you want to make an environmentally healthy decision when selling your old cell phone. This company will recycle your old phone, and you'll you get rewarded by receiving a fair value for the trade-in. This is how the EcoATM process works:
Walk up to any EcoATM service kiosk and place your phone in a test station. This process is easy and user-friendly, and you don't have to worry about entering too much information about your phone.
Next, you'll receive an estimate of the value of your old phone. The kiosk prices each device based on model, condition, and the current market value.
Upon your acceptance of the estimated value for your old phone, EcoATM pays you cash for your device on the spot.
uSell
uSell prides itself as being on a mission to transform the ways by which individuals effect changes to their use of technological devices. In plain terms, uSell makes it easy for you to sell your old phone by connecting you with hundreds of authentic buyers so that you can get the best offers. So you can sell your old phone and raise the cash you need to buy a new phone while saving the planet.
Here are the steps to selling your phone via uSell:
Visit uSell's website and click Sell iPhone or Sell Any Phone.
Enter more information about the model and carrier of the phone.
Click the Find Offers to see how much money you could sell your phone for.
If you're happy with the offer, click the Get Paid button.
uSell will send you a prepaid shipping kit with a tracking code included.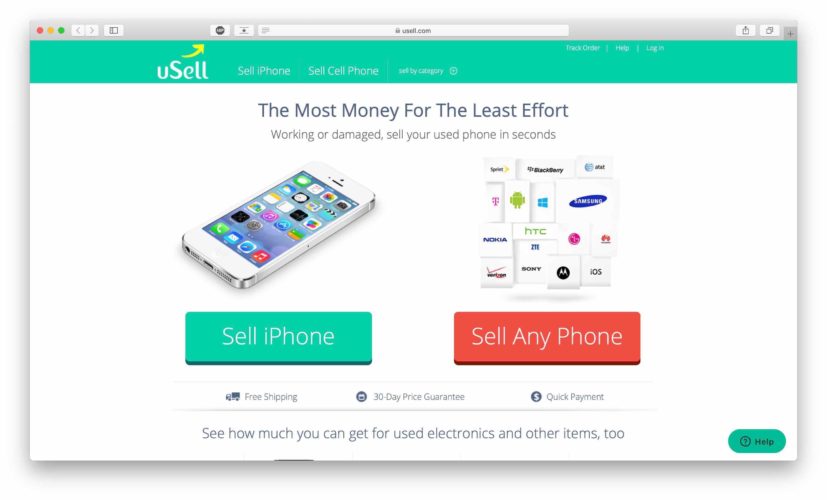 Enjoy Your New Phone!
We hope this article helped you find the perfect place to sell your phone. Make sure to share this article with anyone you know who wants to sell their old phone. Leave a comment down below and let me know much you received!
Thanks for reading,
David L.