iCloud backups are failing on your iPhone and you don't know why. An iCloud backup is a copy of the saved data on your iPhone that gets stored on Apple's cloud. In this article, I'll explain why your iCloud backup failed on your iPhone and show you how to fix the problem for good!
Make Sure Your iPhone Is Connected To Wi-Fi
Due to their large size, a Wi-Fi connection is required to back up your iPhone to iCloud. You can't back up your iPhone to iCloud using cellular data.
Open Settings and tap Wi-Fi to make sure your iPhone is connected to Wi-Fi. You'll know your iPhone is connected to Wi-Fi when the switch next to Wi-Fi is on and a blue checkmark appears next to the name of your network.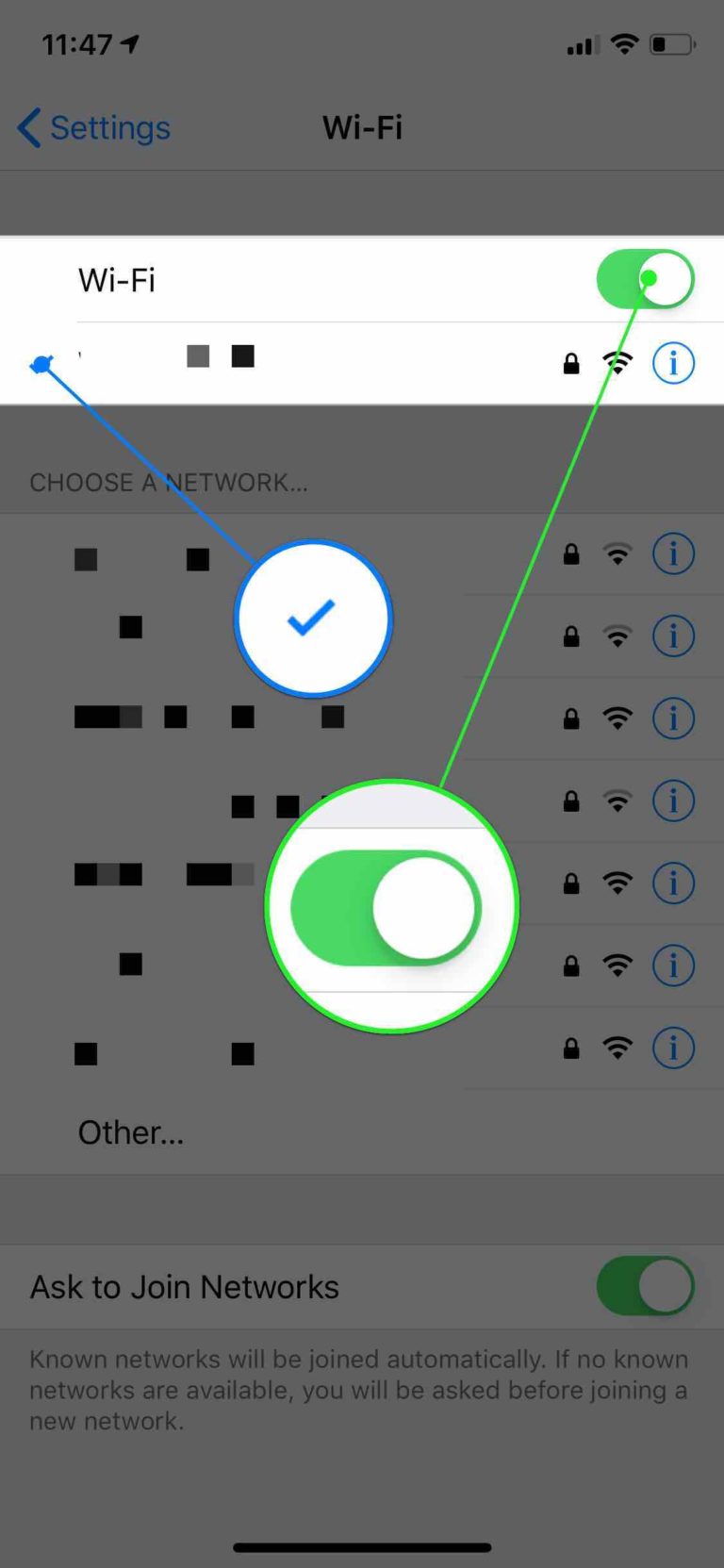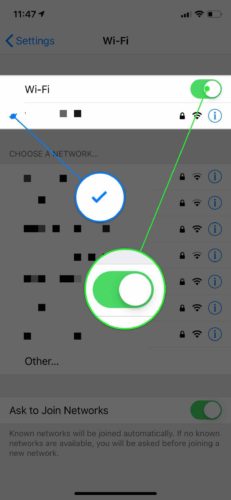 Check out our other article if your iPhone isn't connecting to Wi-Fi!
Clear Up iCloud Storage Space
One of the most common reasons why iCloud backups fail is because you don't have enough iCloud storage space. You can manage your iCloud storage space by going to Settings -> [Your Name] -> iCloud -> Manage Storage.
Here you'll see how much iCloud storage you've used and which apps are taking up the most space. On my iPhone, Photos is using much more iCloud storage space than any other app.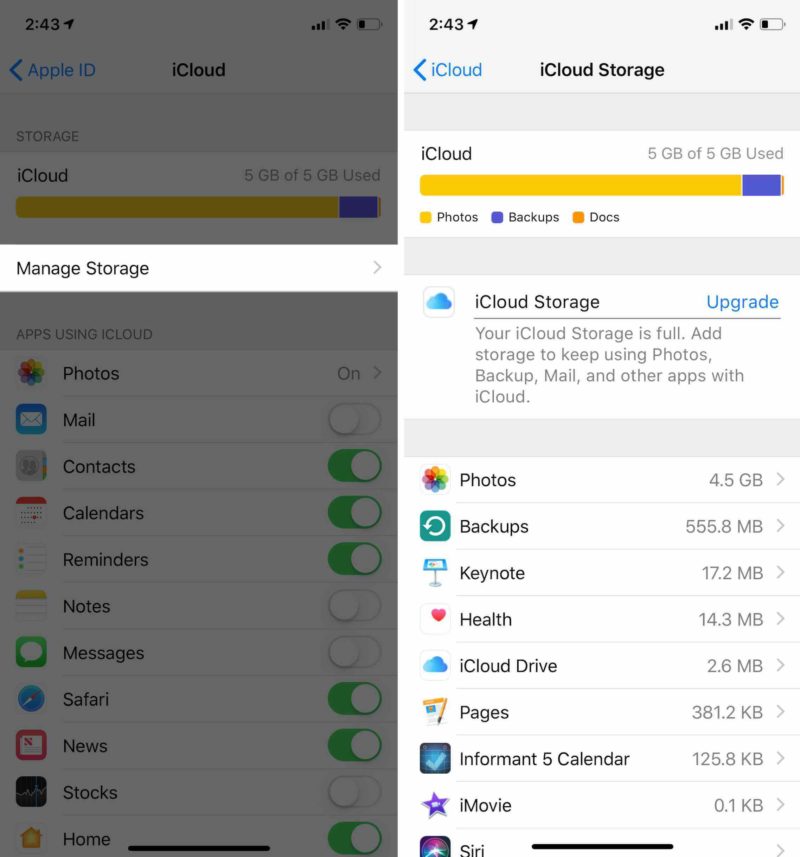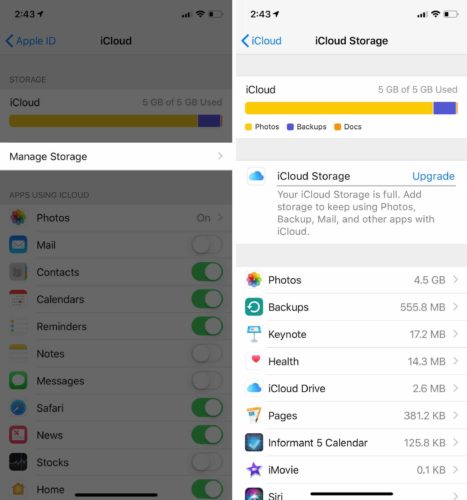 All the devices linked to your iCloud account can use your iCloud storage space. You don't get three times as much storage space if you have three iOS devices. As you can see, my iPad is using up a lot of iCloud storage space with more than 400 MB of backups.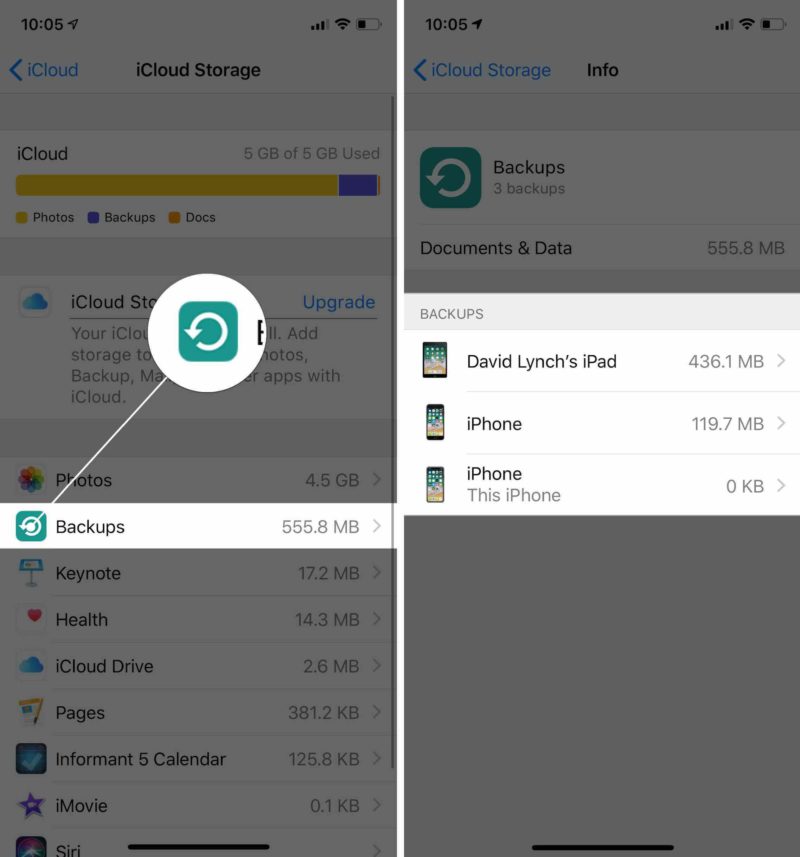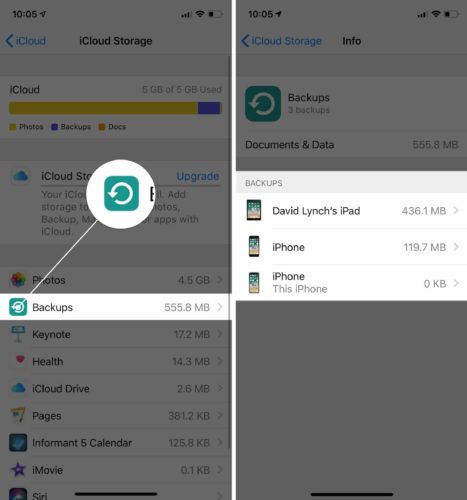 If you don't have enough iCloud storage space to back up your iPhone, you can either delete data you don't need or buy more storage space from Apple. To delete something taking up iCloud storage space, tap on it in the Manage Storage settings. Then, tap the Delete or Turn Off button.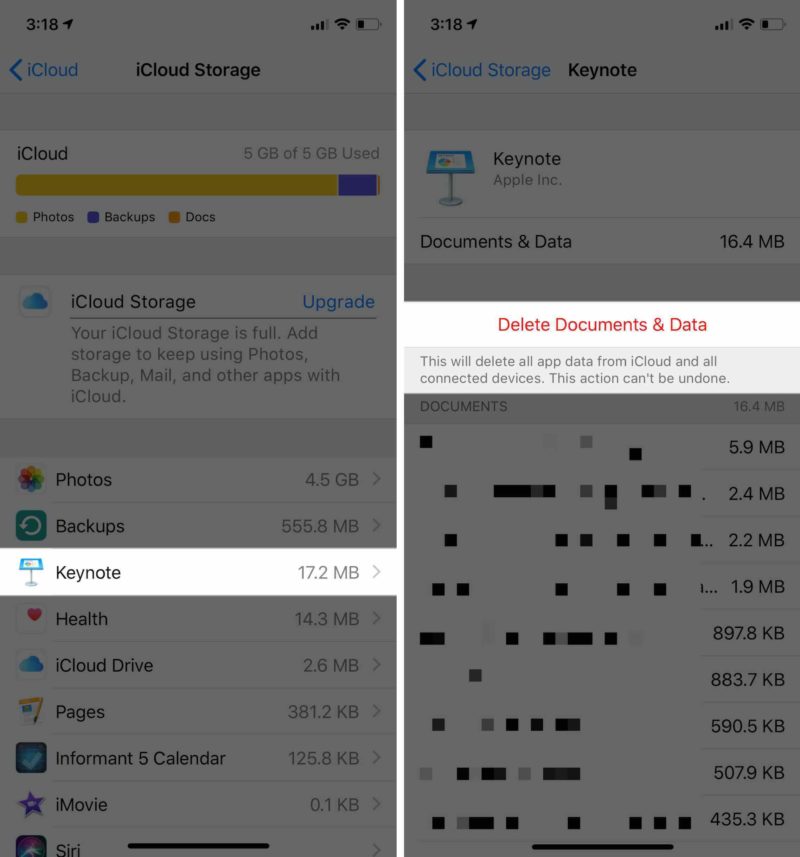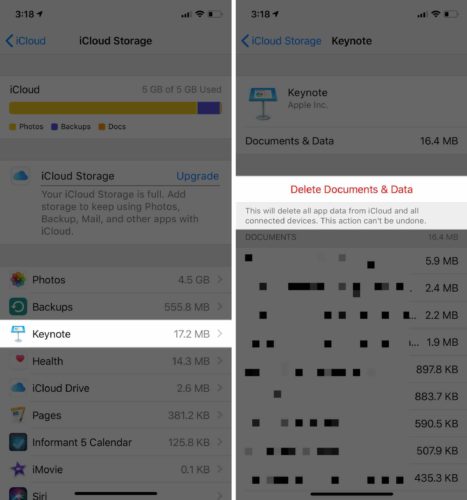 Once you've cleared up some storage space, try backing up to iCloud again. If iCloud backups continue to fail, you may need to clear up even more storage space. There could also be a software problem preventing your iPhone from backing up.
I recommend working through the troubleshooting steps below to rule out a software problem before deleting more data from iCloud or purchasing more storage space from Apple. You may also want to check out our article containing some great iCloud storage tips!
Sign Out Of Your iCloud Account
Signing out of and back into your iCloud account is a bit like restarting your iPhone. Your account will get a fresh start when you log back in, which could fix a minor software glitch.
Open Settings and tap on your name at the top of the screen. Then, scroll all the way down this menu and tap Sign Out.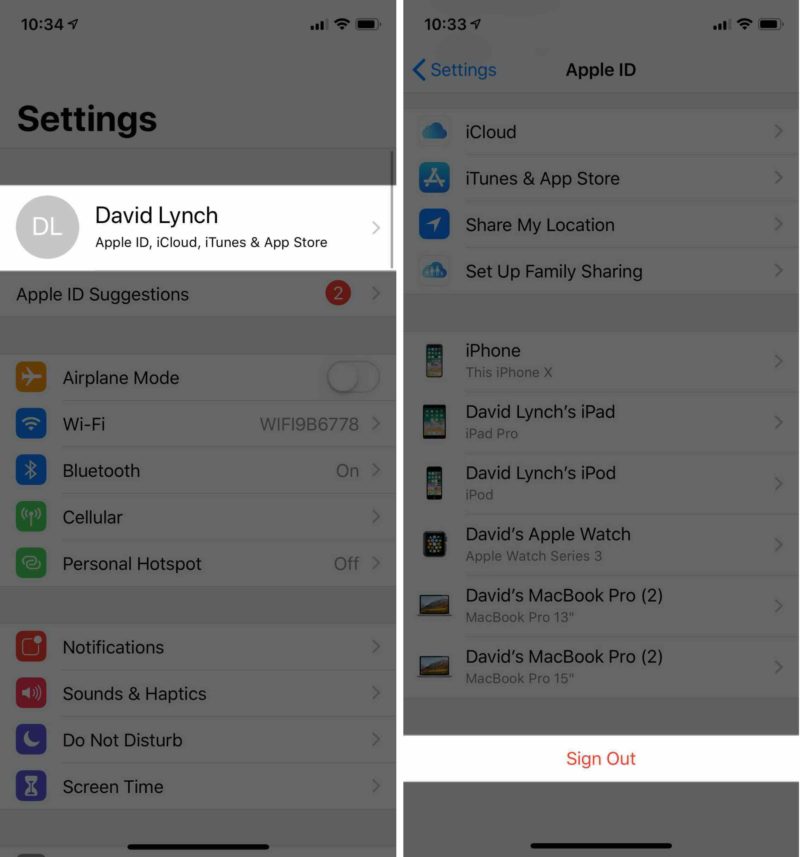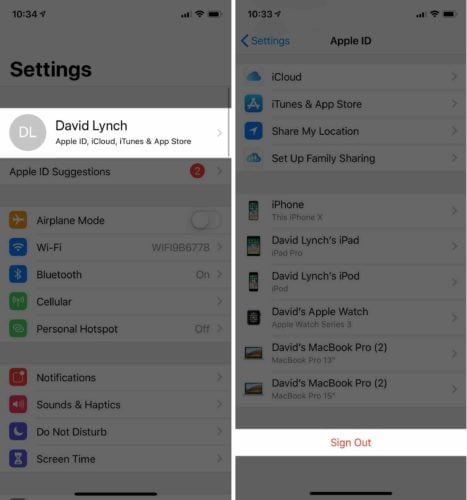 Then, tap the Sign In button when it appears on the screen and enter your Apple ID and password.
Reset All Settings
Resetting all settings on your iPhone erases and restores everything in the Settings app to factory defaults. After the reset is complete, you'll have to reenter your Wi-Fi passwords, reconnect Bluetooth devices, and reconfigure the rest of your settings to your liking. By resetting all settings, you may be able to fix a software problem that's causing your iCloud backups to fail.
To reset all settings on your iPhone, open Settings and tap General -> Reset -> Reset All Settings. Then, tap Reset All Settings to confirm the reset. Your iPhone will shut down, reset, then turn back on.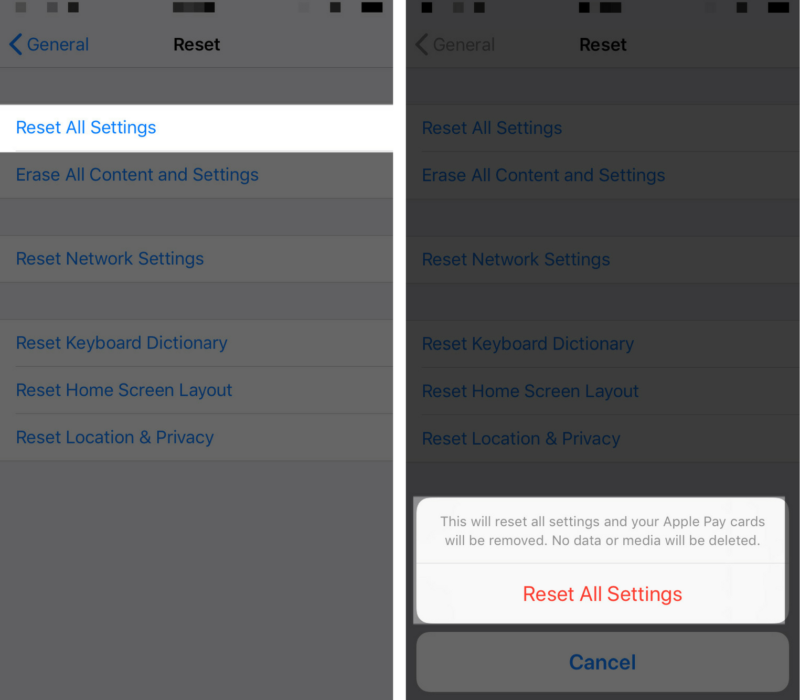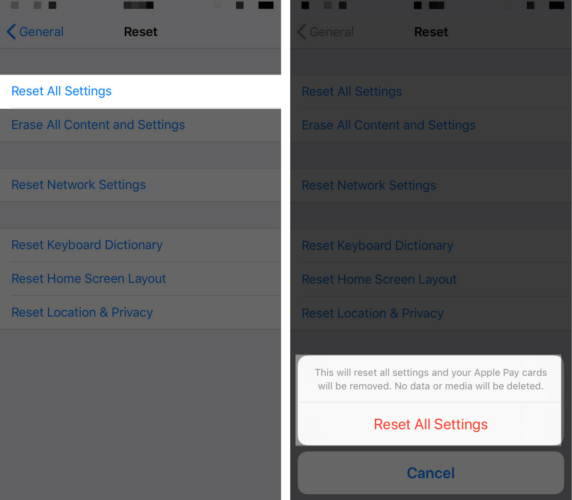 Back Up Your iPhone Using iTunes
If iCloud backups are failing, you can still backup your iPhone using iTunes. Connect your iPhone to a computer using an MFi certified Lightning cable and open iTunes.
Next, click the iPhone button near the upper left-hand corner of iTunes. In the center of iTunes, select This Computer under Automatically Back Up. Then, click Back Up Now.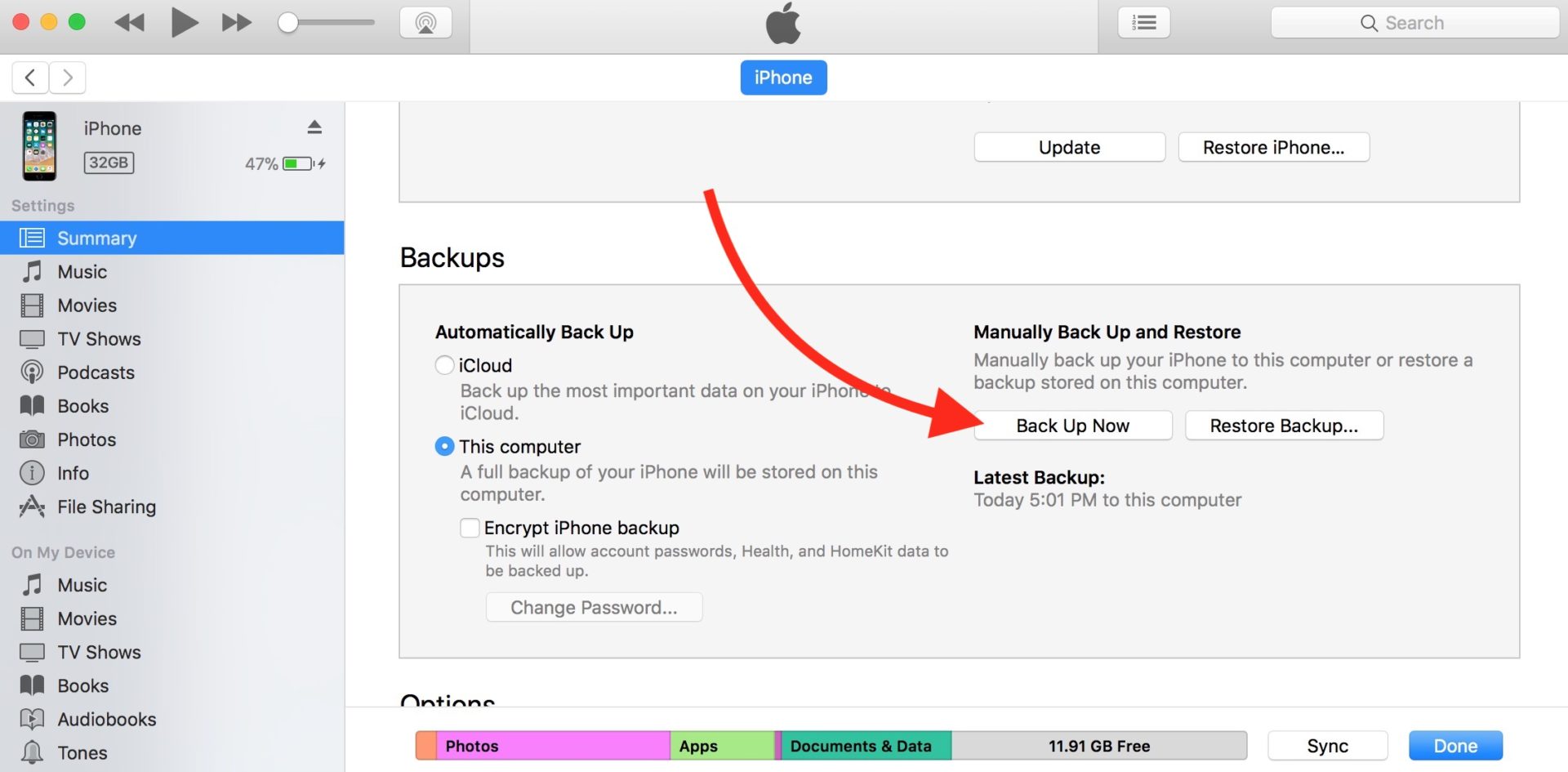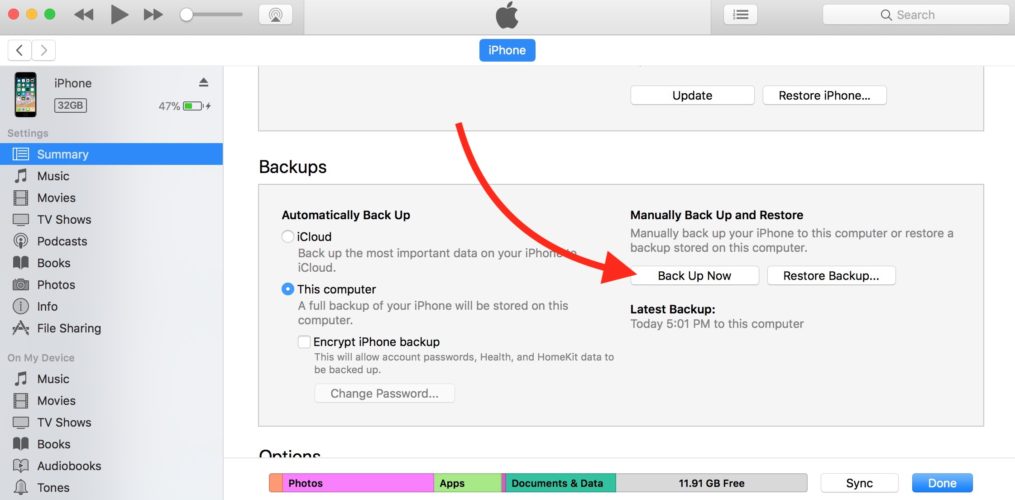 Put Your iPhone In DFU Mode
Even though your iPhone has been backed up, we still haven't fixed the reason why iCloud backups are failing. You can completely rule out a software problem by putting your iPhone in DFU mode and restoring it. Check out our step-by-step guide to learn how to put your iPhone in DFU mode!
Contact Apple Support
Sometimes iCloud backups fail because of a complex issue with your account. Certain iCloud account issues can only be resolved by Apple support. You can get help from Apple online, or head into your local Apple Store.
On iCloud Nine!
You've successfully backed up your iPhone and now you have an extra copy of your data and information. Next time you see that your iCloud backup failed, you'll know what to do. Leave any other questions you have down below in the comments section!