Your iPhone won't connect to Wi-Fi and you don't know why. Maybe your computer connects, maybe your friend's iPhone connects, or maybe no devices will connect at all. Maybe your iPhone connects to every Wi-Fi network except for one, or maybe it doesn't connect to any networks at all.
There are a lot of maybes when it comes to diagnosing and solving this problem, but I'll help you get to the bottom of it. In this article, I'll explain why your iPhone won't connect to Wi-Fi and help you fix the problem, whether it's with your iPhone or your wireless router.
Meanwhile, At The Genius Bar…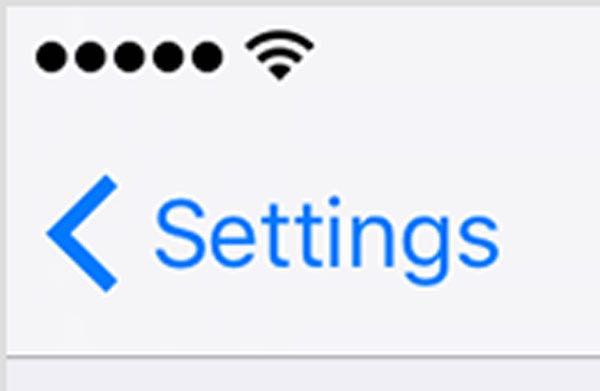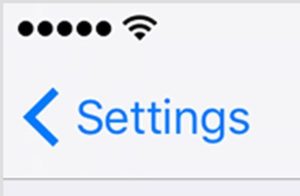 A customer comes in and says their iPhone won't connect to Wi-Fi. The technician asks the customer to connect to Wi-Fi inside the store, and most of the time, it works. That's the first step in diagnosing this issue, and the first question you should ask yourself:
"Will my iPhone connect to any Wi-Fi networks, or is it just one network my iPhone won't connect to?"
If you don't have another Wi-Fi network to use to test your iPhone, go to Starbucks, your local library, or your friend's house and try to connect to their Wi-Fi. If your iPhone connects, it's not a hardware problem – there's a problem between your iPhone and your wireless router at home.
Note: If your iPhone doesn't connect to any wireless networks, skip to the section of this article called Delete All The Wi-Fi Networks Stored On Your iPhone. If that doesn't work, skip to to the section called Diagnosing Hardware Issues. Check out my other article if Wi-Fi is grayed out in Settings!
The Simplest Fix
If you haven't already, try powering off your iPhone and Wi-Fi router, and turning them back on.
On your iPhone, press and hold the power button until slide to power off appears. Slide across the screen with your finger and wait for your iPhone to power off. It can take 15 seconds or more for your iPhone to power off. Next, hold the power button until you see the Apple logo appears on the screen.
We'll use a very technical trick to turn your Wi-Fi router off and back on: Pull the power cord out of the wall and plug it back in.
After your router reboots, try reconnecting your iPhone to Wi-Fi. If it works, there was a problem with your wireless router's built-in software (sometimes called firmware). Few people understand how Wi-Fi networks actually work. All Wi-Fi routers use essentially the same hardware to create wireless networks, but the software built into Wi-Fi routers varies greatly from model to model. 
Just like on your iPhone and your computer, the software built into your wireless router can crash. The router may still broadcast the Wi-Fi network, but the built-in software doesn't respond when a device tries to connect. If resetting your wireless router fixes the problem, you may wish to check the manufacturer's website to see if a software (or firmware) update is available for your router. Software updates can prevent the problem from coming back.
When Your iPhone Connects To All Wi-Fi Networks, Except For One
This scenario makes it very difficult to diagnose the problem, especially in an Apple Store. Usually, the customer can't reproduce the issue because it only happens at home. The best a technician can do is offer some generic advice, reset some settings, and wish the customer best of luck. I hope this article will be more helpful than that, because unlike a Genius, you can take it home with you.
Before we dive deeper, I find it helpful to restate the problem: Your iPhone won't connect to Wi-Fi because there is a problem with your iPhone or your wireless router. Problems with iPhones are easier to diagnose, so we'll start there.
Problems With iPhones And Wi-Fi Networks
iPhones remember all the Wi-Fi networks they've ever connected to, along with the password for each network. When we come home from work, our iPhones automatically reconnect to our Wi-Fi at home and enter the password. At least they're supposed to.
One of the major benefits of the iPhone, and the thing that geeks are always complaining about, is that it's simple, and therefore limited in terms of a user's ability to "go under the hood" to diagnose an issue. Unlike your Mac or PC, your iPhone can't display the list of Wi-Fi networks it's saved over the years. You can "forget" a Wi-Fi network, but only if you're already connected to it.
Toggle Wi-Fi Off And Back On
One quick step when your iPhone is not connecting to Wi-Fi is quickly turning Wi-Fi off and back on. Think of it like turning your iPhone off and back on — it gives your iPhone a fresh start and second chance to make a clean connection to Wi-Fi.
Open the Settings app and tap on Wi-Fi. Then, tap the switch next to Wi-Fi at the top of the menu. Wait a few seconds, then toggle W-Fi back on!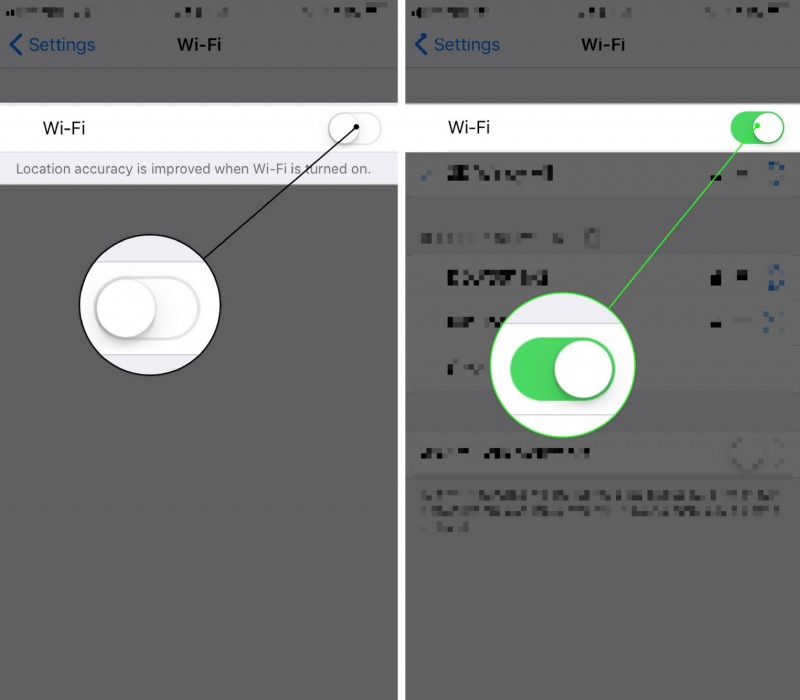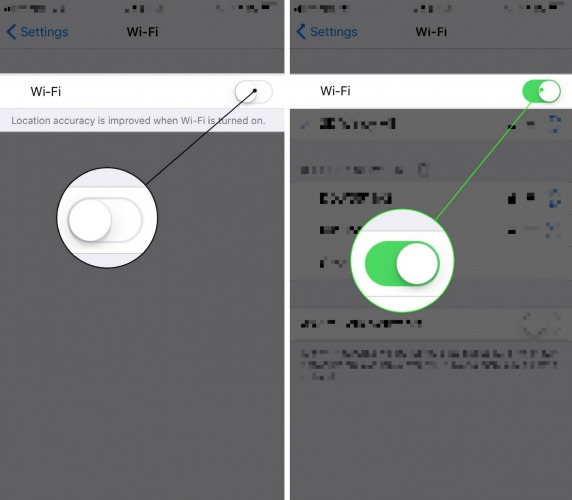 Delete All The Wi-Fi Networks Stored On Your iPhone
Next, try completely resetting your iPhone's database of Wi-Fi networks. This fixes the issue a lot of the time, and all but eliminates the possibility that a software issue on your iPhone is causing the problem. Go to Settings -> General -> Reset and choose Reset Network Settings.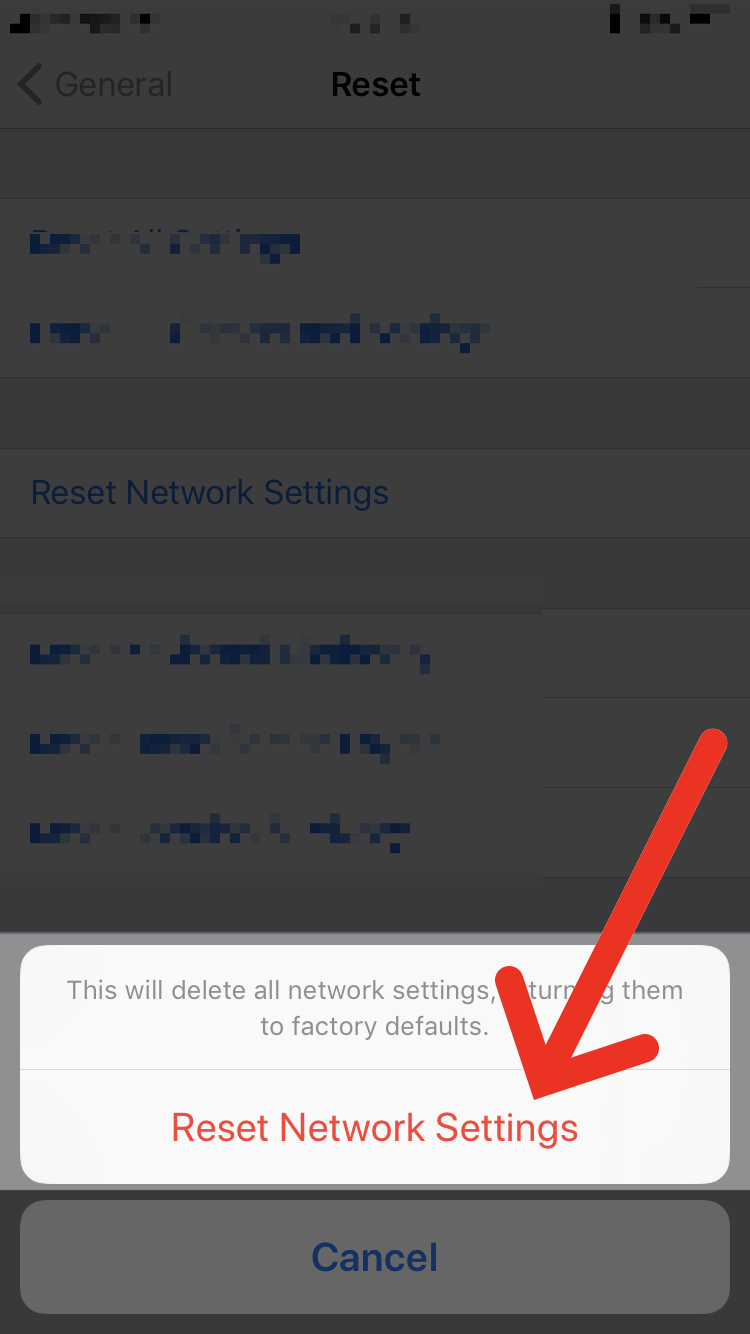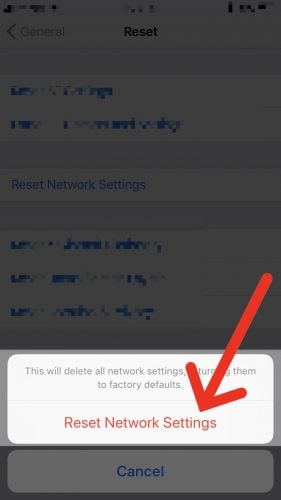 You'll have to reconnect to all your Wi-Fi networks and enter their passwords again, so make sure you know the important ones before you begin. Try reconnecting to your wireless router after your iPhone reboots. If it still won't connect, it's time to take a look at your wireless router. I'll show you how to fix it on the next page of this article.