There's a Cellular error on your iPhone and you don't know why. No matter what you do, you can't get Cellular Data to work. In this article, I'll explain how to fix the problem when you experience an iPhone Cellular error.
Turn Off Airplane Mode
When your iPhone is on Airplane Mode, it can't connect to cellular networks. Let's make sure that's not the case.
Open Settings.
Tap the switch next to Airplane Mode. You'll know Airplane Mode is off when the switch is white and positioned to the left.
If Airplane Mode is already off, try turning it on and off again to see if that fixes the problem.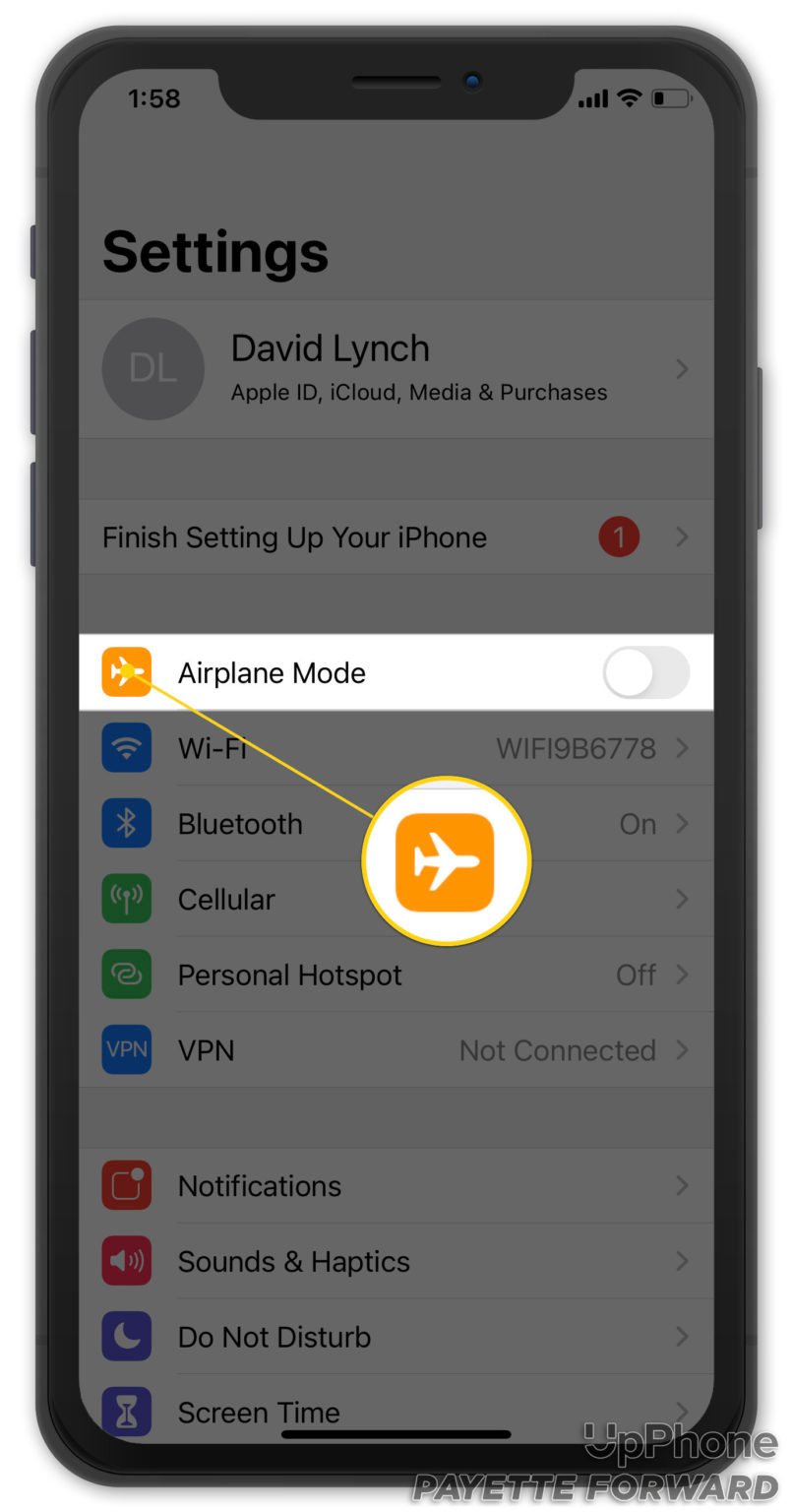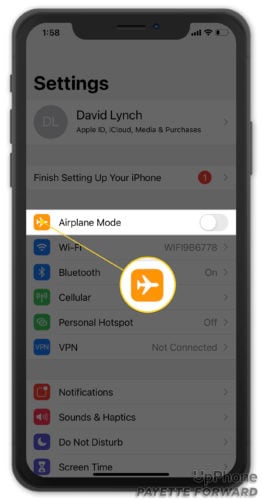 Restart Your iPhone
Restarting your iPhone can fix a variety of minor software bugs that can prevent your iPhone from connecting to cellular networks. All the apps and programs running on your iPhone get a fresh start!
Restart iPhones With Face ID
Press and hold the volume up or down button and the side button simultaneously.
Release both buttons when slide to power off appears on the screen.
Swipe the power icon from left to right.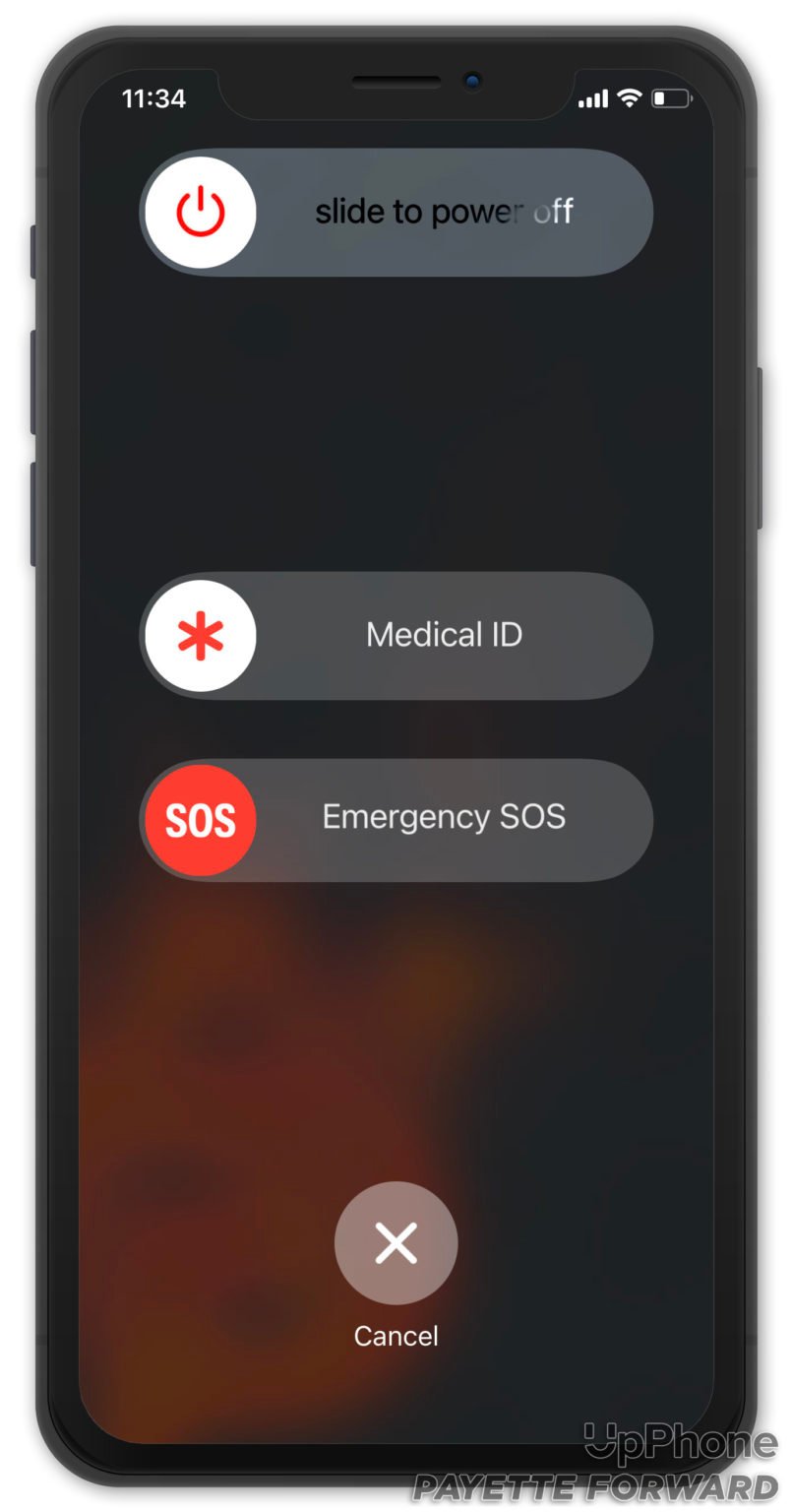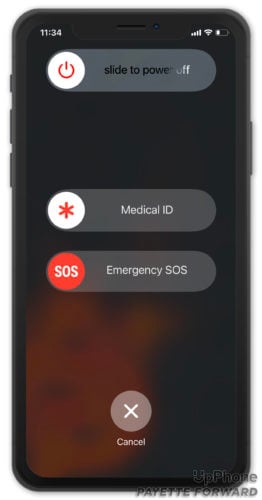 Restart iPhones Without Face ID
Press and hold the power button until the power off slider appears.
Swipe the power icon from left to right.
Check For A Carrier Settings Update
Carrier setting updates are less frequent than iOS updates, but they help connect your iPhone to your carrier's cellular network. It's possible you're experiencing an iPhone Cellular error because the carrier settings need to be updated.
To check if a carrier settings update is available:
Open Settings.
Tap General.
Tap About. If there's a carrier settings update available, you should get a notification within 10 seconds.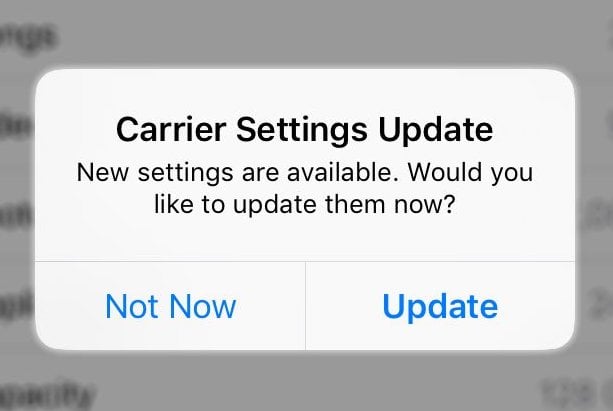 Update iOS On Your iPhone
From time to time, Apple releases iOS updates to fix various issues and introduce new features. It's always a smart idea to update when new versions arrive.
To check if an iOS update is available:
Open Settings.
Tap General.
Tap Software Update.
If there is an update available, tap Download and Install.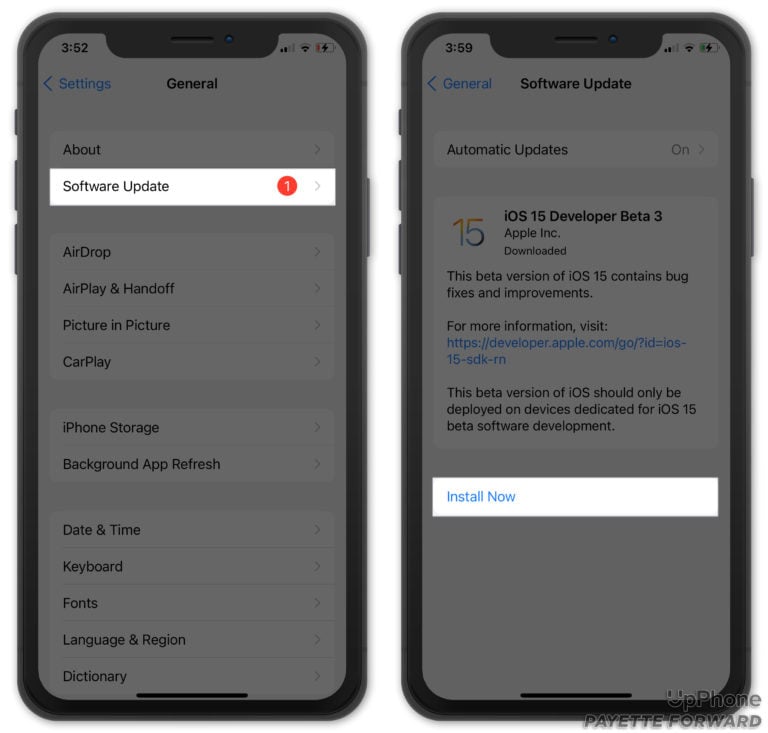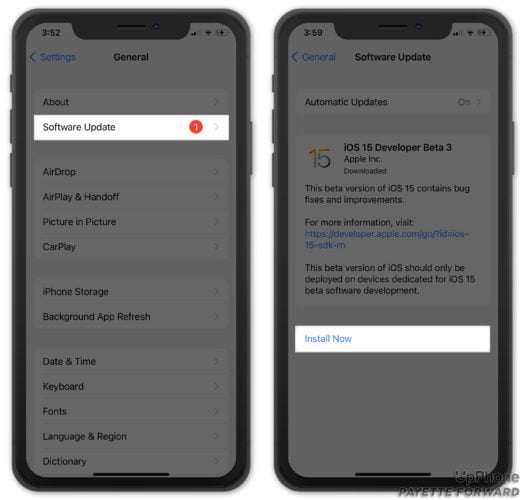 Eject And Reinsert Your SIM Card
The SIM card is what allows your iPhone to connect to your wireless carrier's network. If there's an issue with your SIM card, you might experience Cellular errors on your iPhone.
Check out our other article to learn how to find the SIM card tray and learn how to eject your SIM card.
Turn Off Wi-Fi Calling And Voice LTE
Some iPhone users have had success fixing Cellular errors by turning off Wi-Fi Calling and Voice LTE. Both are great features, and we recommend that you avoid turning them off unless absolutely necessary.
It's also important to keep in mind that some carriers don't offer these features. If you don't see these settings on your iPhone, move onto the next step.
How To Turn Off Wi-Fi Calling
Open Settings.
Tap Cellular.
Select Wi-Fi Calling.
Turn off the switch next to Wi-Fi Calling on This iPhone.
How To Turn Off Voice LTE
Go back to Settings.
Tap Cellular.
Select Cellular Data Options.
Press Enable LTE.
Tap Data Only. It's should be off, as indicated by the blue check mark.
Reset Network Settings On Your iPhone
Resetting the network settings on your iPhone erases all of its Cellular, Wi-Fi, APN, and VPN, then restores them to factory defaults. It can be very difficult to track down the exact cause of an iPhone Cellular error. Rather than trying to find it, we'll erase all the Cellular settings on your iPhone and give them a completely fresh start.
Note: You'll have to reenter your Wi-Fi passwords after completing this step.
How To Reset Network Settings On An iPhone
Open Settings.
Tap General.
Tap Transfer or Reset iPhone.
Tap Reset.
Tap Reset Network Settings.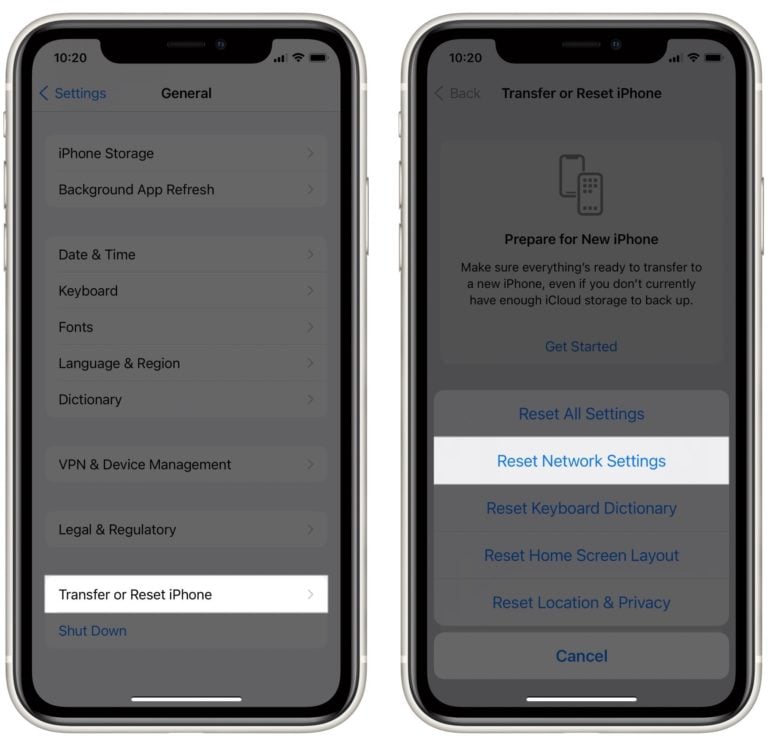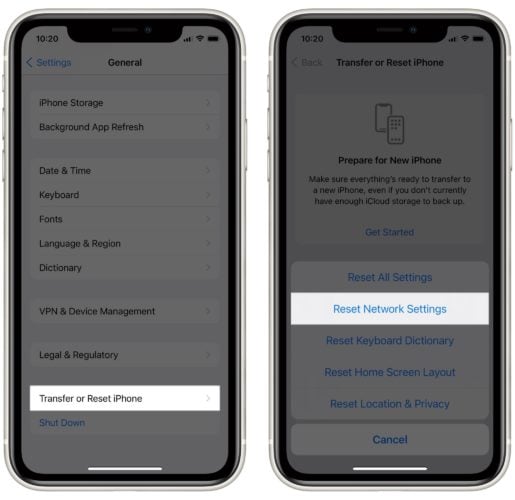 Put Your iPhone In DFU Mode
DFU Mode stands for Device Firmware Update, and it's the deepest restore you can possibly do on your iPhone.
Before you go any further, make sure your information is backed up! A DFU restore will wipe your iPhone clean. So, if you want to save your photos and files, make sure they're backed up somewhere.
Now you're ready to now put your iPhone in DFU Mode. For detailed instructions, you can follow our guide here.
Contact Apple Or Your Wireless Carrier
If nothing seems to fix the problem, there may be an issue with your iPhone or your wireless carrier account. Visit Apple's website to schedule a Genius Bar appointment or get phone and chat support.
If you think there's an issue with your cell phone plan, contact your carrier's customer support number. Below are the numbers for the three major carriers. If you're a customer of a different carrier, search Google for their customer support number.
AT&T: 1-(800)-331-0500
T-Mobile: 1-(877)-746-0909
Verizon: 1-(800)-922-0204
iPhone Cellular Error: No More!
It's always a pain when our technology doesn't work properly. Fortunately, you've fixed the Cellular error on your iPhone! Leave any other comments or questions down below.