You just installed iOS 13 on your iPhone and you want to try out Dark Mode. You've used the same color scheme on your iPhone for a decade now and you're ready for a change. In this article, I'll explain what iPhone Dark Mode is and how to turn it on!
What Is iPhone Dark Mode?
Dark Mode is a new iPhone color scheme with light text and a dark background as opposed to the standard dark text on a lighter background. Although Dark Mode is new to the iPhone, it has been around for awhile on other devices.
An iOS Dark Mode has been on the wishlist of iPhone users for awhile now. Apple finally delivered with iOS 13!
I Thought iPhones Already Had Dark Mode!
They did, sort of. When iOS 11 was released, Apple introduced Smart Invert Colors. The Smart Invert Colors (now Smart Invert on iOS 13) setting does essentially the same thing as Dark Mode — it inverts the basic iPhone color scheme, making light text appear on a dark background.
However, Smart Invert isn't as universal as Dark Mode and many apps are incompatible with the color scheme change.
You can try out Smart Invert for yourself by heading to Settings -> Accessibility -> Smart Invert.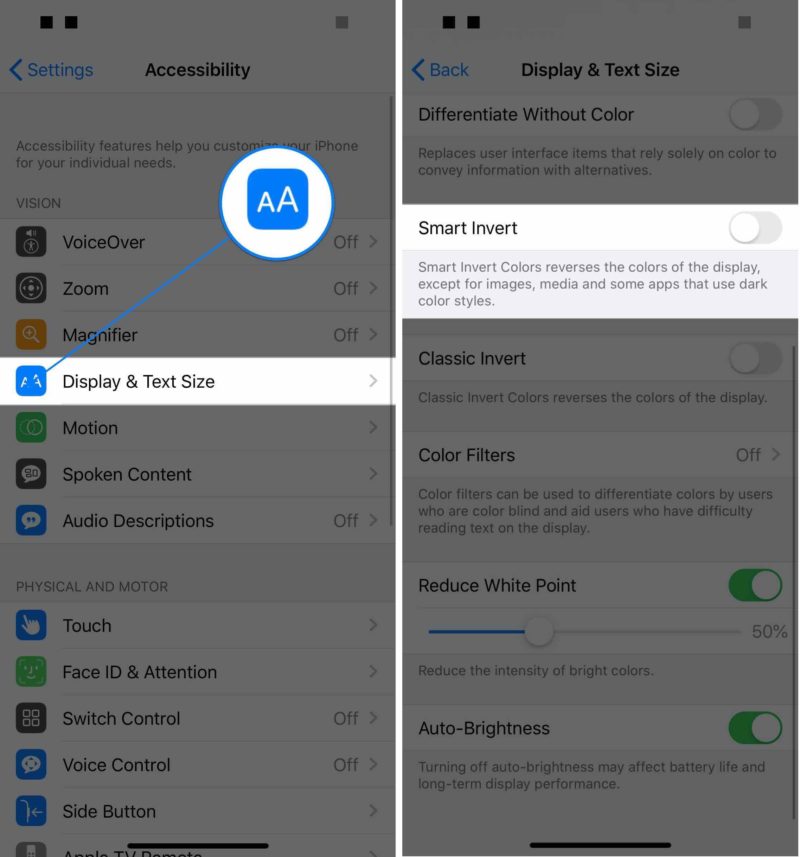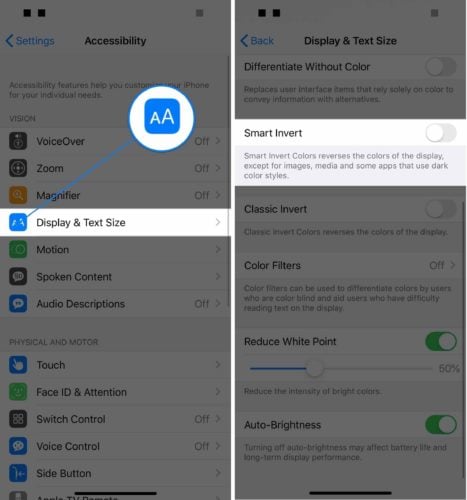 How To Turn On Dark Mode On Your iPhone
Open Settings and tap Display & Brightness. Tap on Dark at the top of the screen under Appearance. When you do, your iPhone will be in Dark Mode!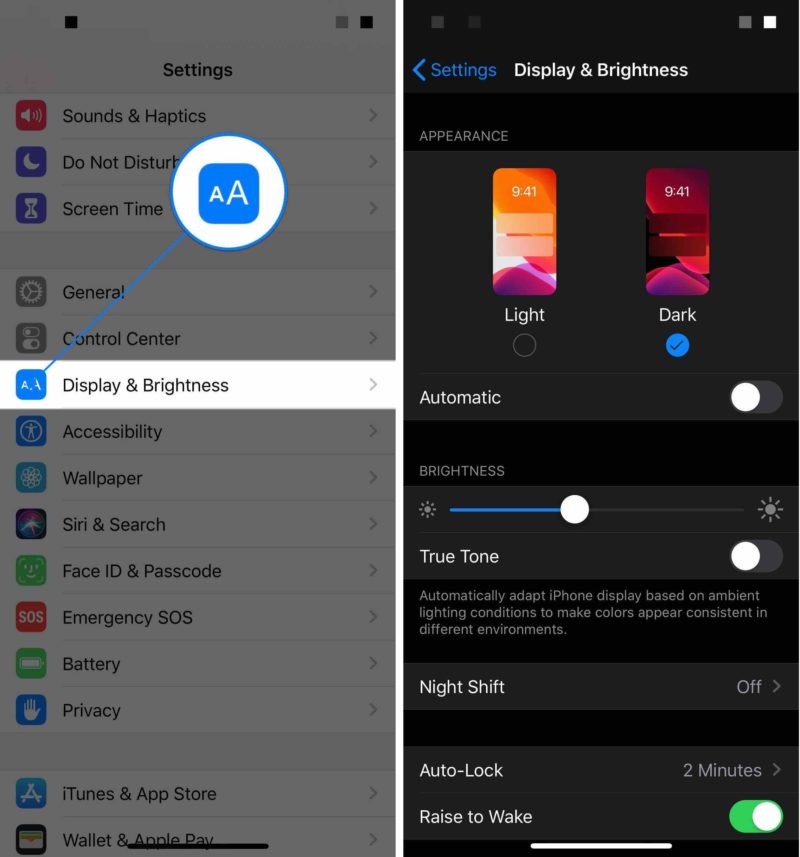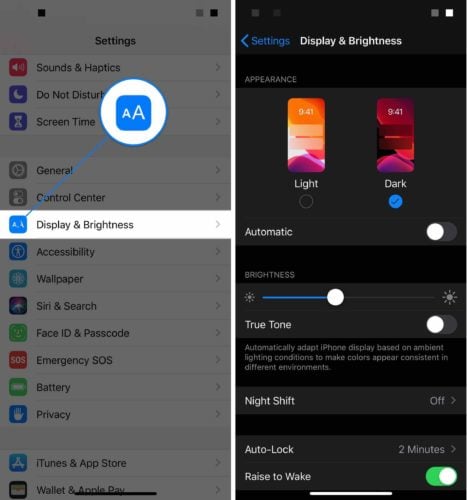 You can also toggle Dark Mode on or off in Control Center. If you have an iPhone X or newer, swipe down from the upper right-hand corner of the screen. If you have an iPhone 8 or older, swipe up from the very bottom of the screen.
Once Control Center is open, press and hold down on the brightness slider. Tap the Appearance button to turn Dark Mode on or off.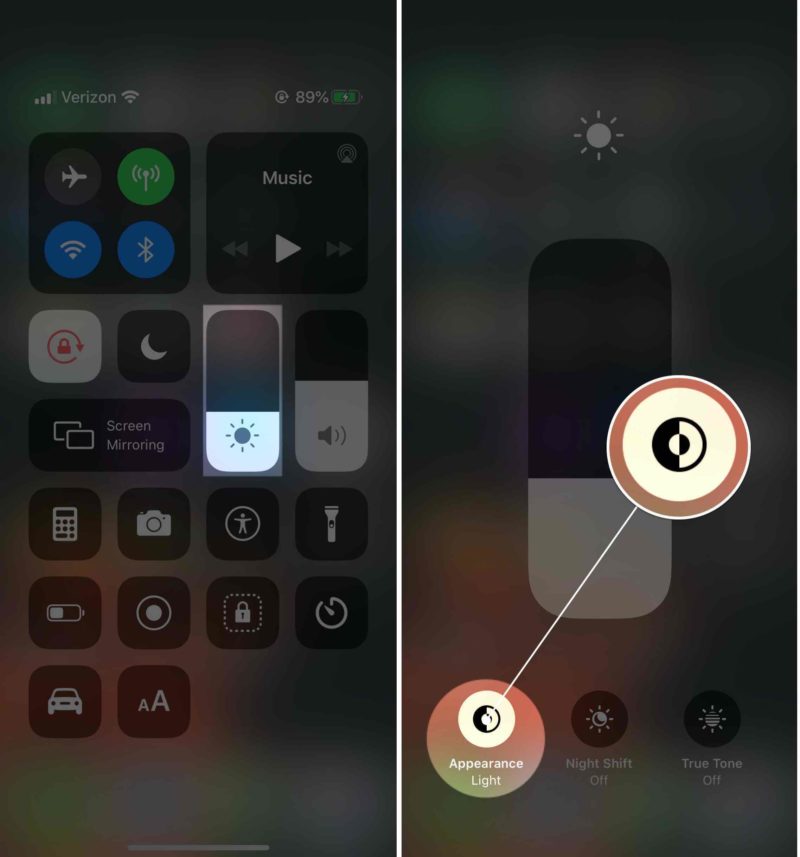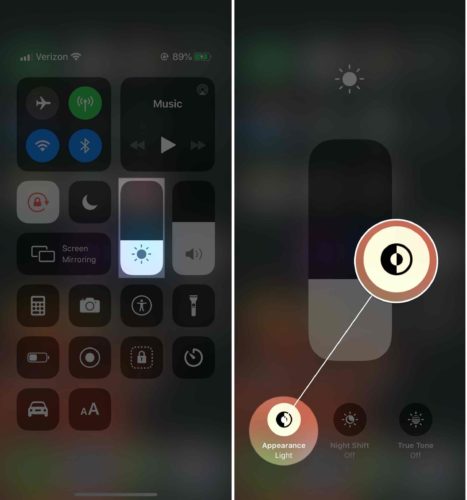 Scheduling iPhone Dark Mode
iOS 13 also lets you schedule Dark Mode to automatically turn on at a certain time of day. This feature is especially useful for people who only want to use Dark Mode at night while they're checking their iPhone before bed.
To schedule Dark Mode on your iPhone, turn on the switch next to Automatic by tapping it. When you do, an Options menu will appear. Tap on Options.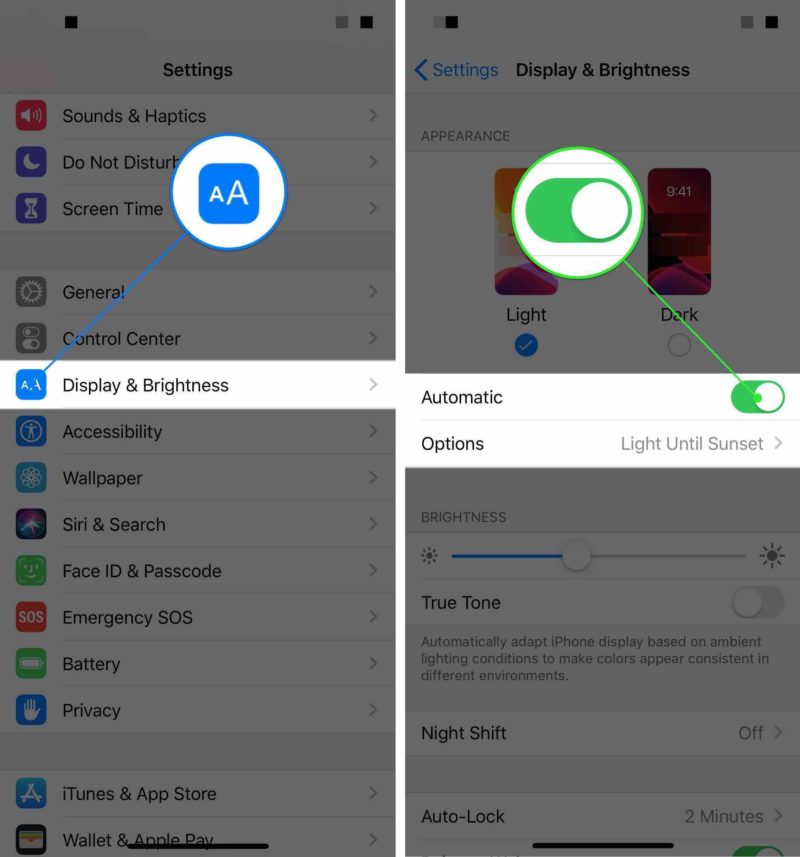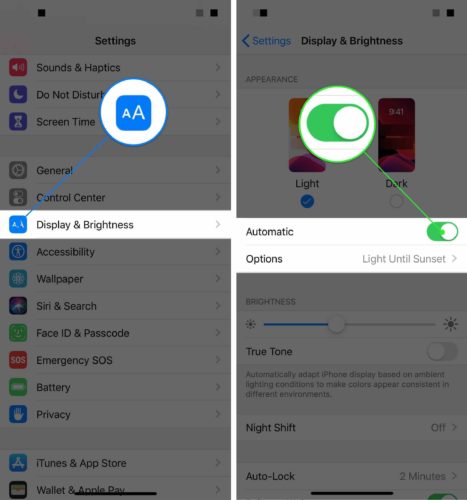 From here, you can either choose to turn Dark Mode on between Sunset to Sunrise, or you can set up your own custom schedule.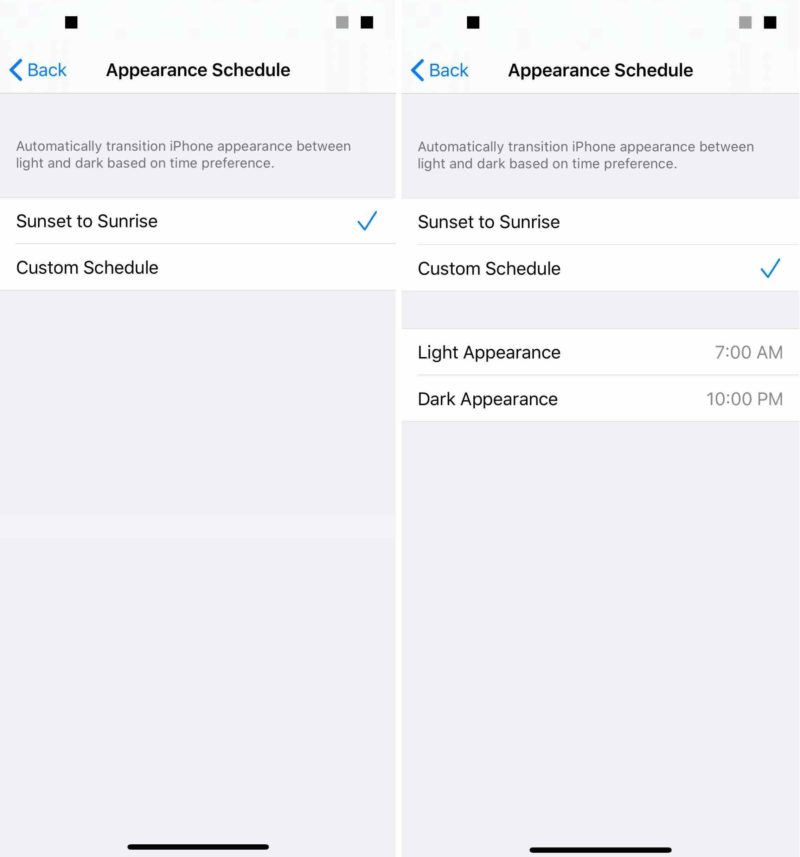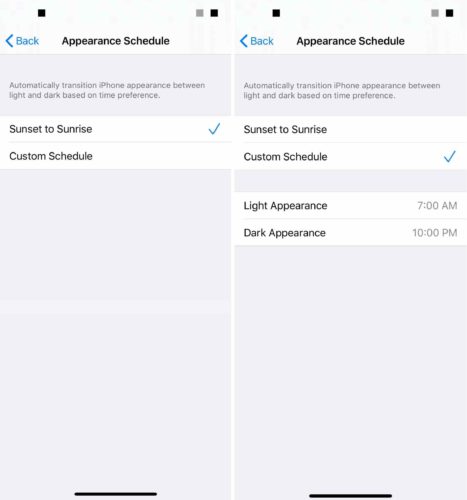 Dark Mode: Explained!
You now know everything you need to know about iPhone Dark Mode! What's your favorite iOS 13 feature? Let us know in the comments section below!