Your iPhone has been requesting the latest software update for longer than usual and you're not sure why. When a new iOS update becomes available, your iPhone has to request, prepare, and download the update before it can be installed. In this article, I'll explain why your iPhone is stuck on Update Requested and show you how to fix this problem for good!
Make Sure You're Connected To Wi-Fi
One of the main reasons why an iPhone gets stuck on Update Requested, or any other part of the update process, is because your iPhone has a weak or no connection to Wi-Fi. A poor Wi-Fi connection can prevent your  iPhone from accessing Apple's servers, which are needed to download new iOS updates.
Note: When major iOS updates get released, millions of people try to download them simultaneously. This can slow down the download process on your iPhone. Check Apple's Server Status page and make sure all the dots are green. Sometimes, the fix is to be patient and wait it out!
Go to Settings -> Wi-Fi and make your iPhone is connected to a Wi-Fi network.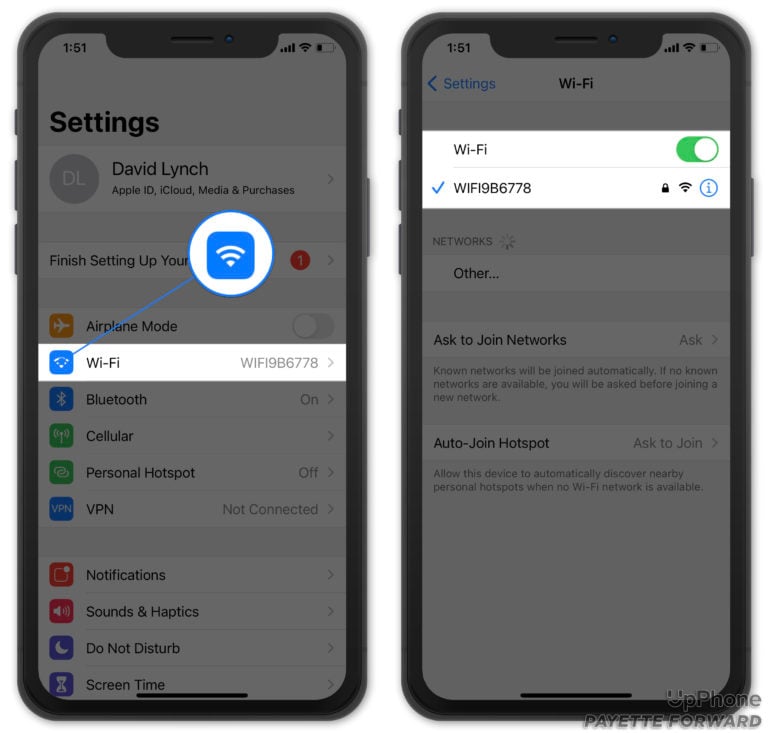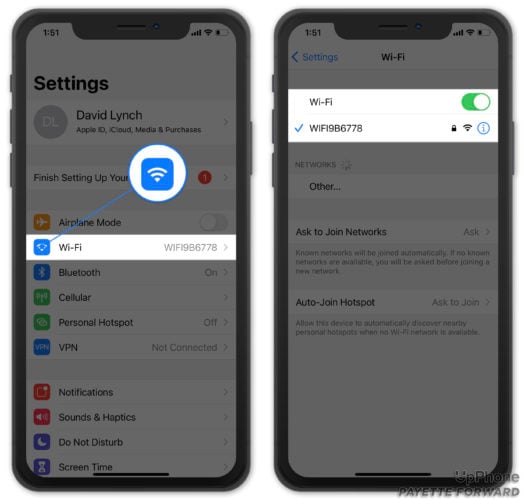 It's really important that your iPhone is connected to a strong Wi-Fi network when updating your iPhone. Sometimes, Apple even requires that your iPhone use Wi-Fi to update when a major iOS update is available.
If your Wi-Fi connection is unstable, try connecting to a different Wi-Fi network. Check out our other article for more tips on what to do when your iPhone won't connect to Wi-Fi.
Hard Reset Your iPhone
It's possible your iPhone is stuck on Update Requested because its software crashed, causing your iPhone to freeze. You can hard reset your iPhone to quickly turn your iPhone off and back on, which will unfreeze it.
There are a few different ways to hard reset your iPhone, depending on which iPhone you have:
iPhone SE and earlier: Simultaneously press and hold the Home button and the power button until your iPhone turns off and the Apple logo appears on the screen.
iPhone 7 & iPhone 8: Simultaneously press and hold the power button and the volume button until your iPhone shut downs and the Apple logo flashes onto the center of the screen.
iPhone X: Press the volume up button, then the volume down button, then press and hold the side button as your iPhone shuts down and the Apple logo appears.
Note: You may need to hold both buttons (or just the side button on your iPhone X) for 15–30 seconds!
Delete The Software Update
If you hard reset your iPhone but it still gets stuck on Update Requested, go to Settings -> General -> iPhone Storage and and see if you can delete the iOS update from your iPhone.
Tap on the software update, then tap Delete Update. Afterwards, head back to Settings -> General -> Software Update and try to download and install the update again.
If the software update doesn't appear here, it didn't get downloaded yet, so there's nothing to delete.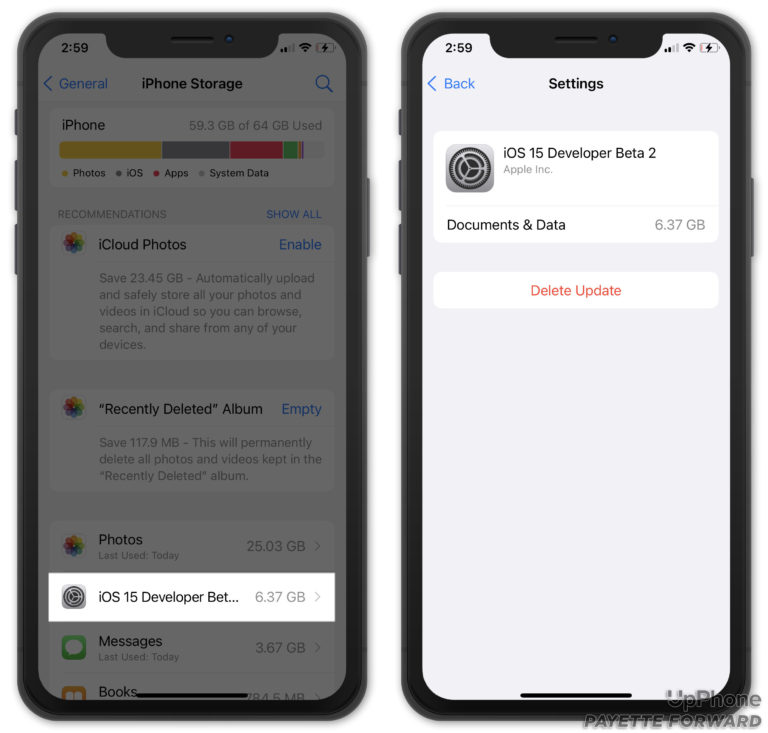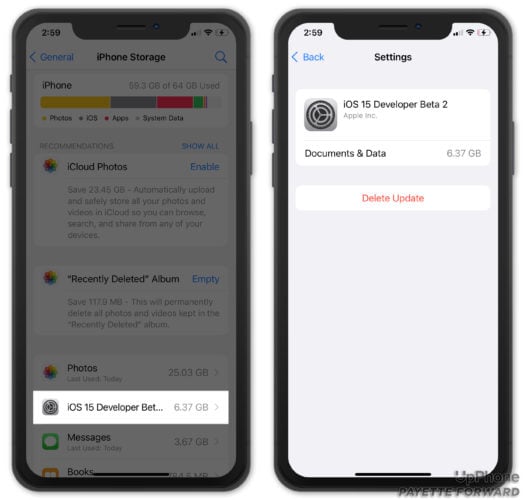 Reset All Settings
Sometimes a deeper software problem can get your iPhone stuck on Update Requested. It can be difficult to track down the exact source of the problem, so we recommend resetting all settings.
When you Reset All Settings, everything in the Settings app is resorted to factory defaults. This means you'll have to reenter your Wi-Fi passwords, reconnect any Bluetooth devices, reset your wallpaper, and reimplement our iPhone battery tips.
Open Settings and tap Settings -> General -> Transfer Or Reset iPhone -> Reset -> Reset All Settings. You'll be asked to enter your iPhone passcode. Tap Reset All Settings again to confirm your decision.
Your iPhone will turn off, reset, then turn itself on again. Try updating your iPhone again once the reset is complete.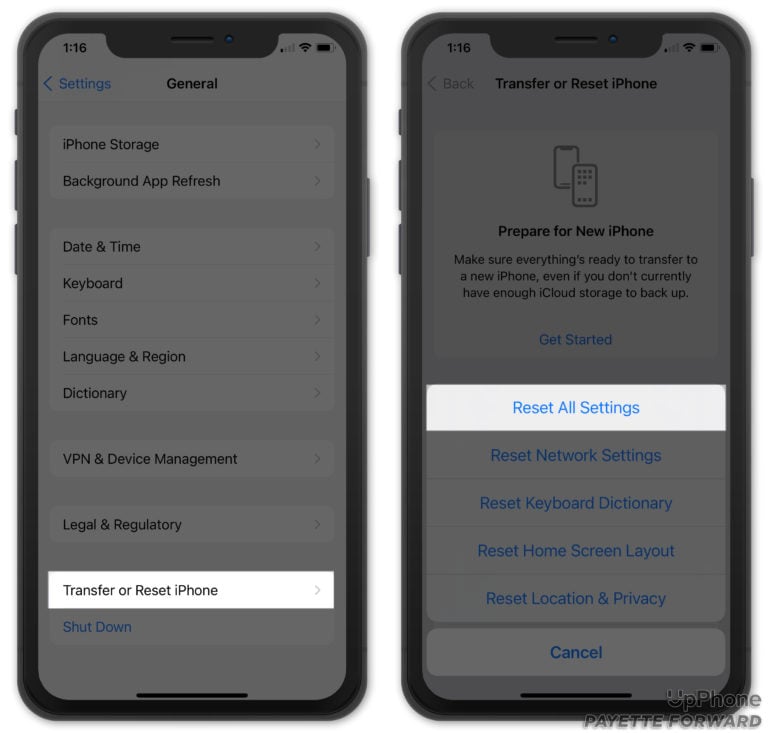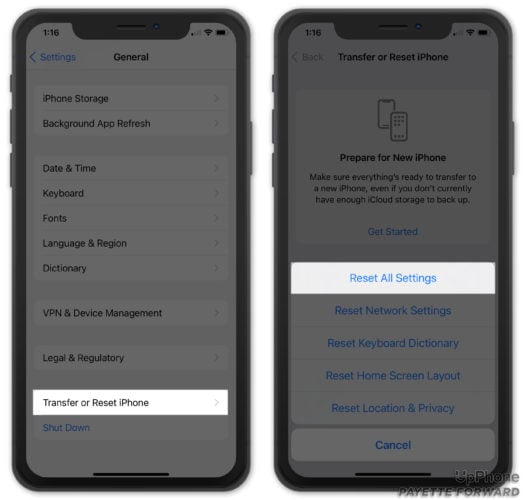 Put Your iPhone In DFU Mode
Finally, if your iPhone gets stuck on Update Requested, you can perform a DFU restore, which will erase and reload all the code on your iPhone and update it to the latest version of iOS. This is the last step you can take to completely rule out a software or a firmware problem.
We strongly recommend backing up your iPhone before putting it into DFU mode. Otherwise, you'll lose all the data on your iPhone, including your photos, videos, and contacts.
Check out our complete guide to DFU restores to learn how to put your iPhone into DFU mode!
Update Requested & Delivered!
Your iPhone is finally up to date! I hope you'll share this article on social media to help your friends and family if their iPhone gets stuck on Update Requested. Leave a comment or question below if there's anything else you need help with!