Your iPhone is frozen and you don't know what to do. You press the Home button, the Power button, and swipe with your finger, but nothing happens. This article isn't just about how to unfreeze your iPhone once: It's about how to determine what caused your iPhone to freeze in the first place and how to prevent your iPhone from becoming frozen again in the future.
As An Apple Tech, I Can Say With Assurance That Every Other Article I've Seen Is Wrong.
Other articles I've seen, including Apple's own support article, explain a single fix for a single reason that iPhones freeze, but there are many things that can cause a frozen iPhone. Other articles don't talk about how to fix the problem, and this is a problem that doesn't go away by itself.
Why Is My iPhone Frozen?
Your iPhone is frozen because of a software or a hardware problem, but the most of the time, a serious software problem is what causes iPhones to freeze. However, if your iPhone is still ringing but the screen is black, you'll find the solution in my article called My iPhone Screen Is Black! If it's frozen, read on.
1. Unfreeze Your iPhone
Usually, you can unfreeze an iPhone by doing a hard reset, and this is as far as other articles usually go. A hard reset is a band-aid, not a solution. When an iPhone freezes because of a deeper issue like a hardware problem, a hard reset might not work at all. That being said, if we're going to fix your frozen iPhone, a hard reset is the first thing we'll do.
How To Do A Hard Reset On Your iPhone
Hold the Home Button (the circular button below the display) and the Sleep / Wake Button (the power button) together for at least 10 seconds. If you have an iPhone 7 or 7 Plus, you'll need to hard reset your iPhone by pressing and holding the power button and volume down button together. You can let go of both buttons after the Apple logo appears on the screen.
You should be able to use your iPhone after it turns on, but I highly recommend you continue reading to figure out why your iPhone froze in the first place, so it doesn't happen again. If a hard reset doesn't work, or if your iPhone immediately freezes after it reboots, skip to step 4.
iPhones don't usually go from perfect working order to completely frozen. If your iPhone has been slow, getting hot, or its battery has been dying very fast, my other articles can help you resolve those issues, which may in turn fix this one.
2. Back Up Your iPhone
If your iPhone rebooted in the last step, I highly recommend you take this opportunity to back up your iPhone. When an iPhone freezes, it's not just a speed bump – it's a major software or hardware problem. It's always a good idea to have a backup, especially if you're not sure whether your iPhone will freeze again in an hour or a day.
You can find more information about how to back up your iPhone on our YouTube channel, or check out my article that explains how to fix iCloud backup so you never run out of iCloud storage space again.
3. Try To Determine Which App Caused The Problem
Something has to go wrong with an app or service for your iPhone to freeze. A service is a program that runs in the background of your iPhone to keep things running smoothly. For example, CoreTime is the service that keeps track of the date and time on your iPhone. Here are some questions to help you troubleshoot:
Were you using an app when your iPhone froze?
Does your iPhone freeze every time you use that app?
Did you recently install a new app?
Did you change a setting on your iPhone?
The solution is obvious if your iPhone began to freeze after you downloaded a new app from the App Store: Delete that app.
What if your iPhone freezes whenever you open the Mail app, Safari, or another built-in app that you can't delete?
If that's the case, go to Settings -> That App and see if you can find any problems with the way it's set up. For example, if Mail is causing your iPhone to freeze, make sure your usernames and passwords are entered correctly for your Mail accounts. If Safari is freezing, go to Settings -> Safari and choose Clear All History and Website Data. Solving this problem usually requires some detective work.
Check Diagnostics & Usage
A lot of the time, it's not so obvious why your iPhone is freezing. Go to Settings -> Privacy -> Analytics -> Analytics Data and you'll see a list of apps and services, some of which you'll recognize, some of which you won't.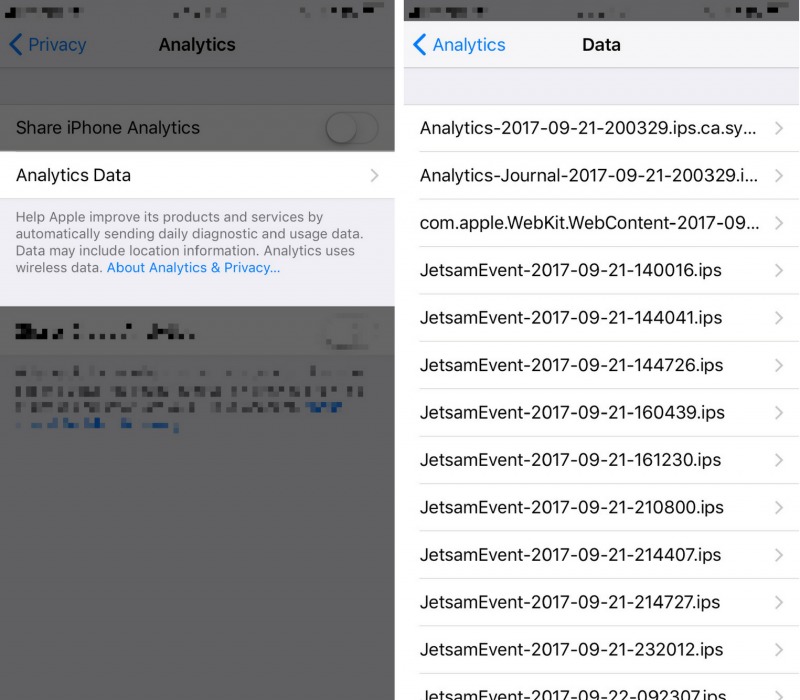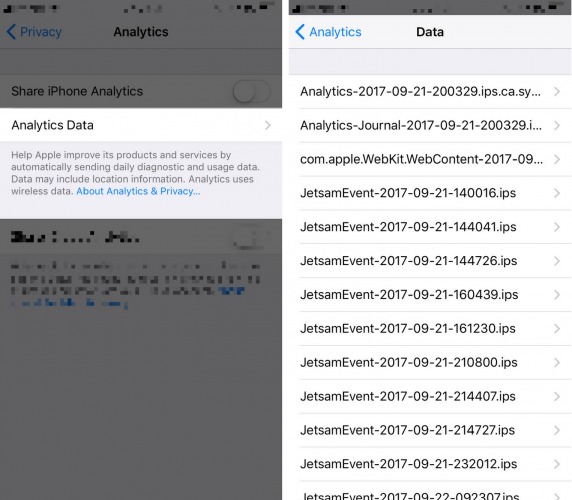 Just because something is listed here doesn't necessarily mean there's a problem with that app or service. However, if you see something listed over and over again, and especially if you see any apps listed next to LatestCrash, there may be a problem with that app or service that's causing your iPhone to freeze.
Reset All Settings
Reset All Settings can help if you're still not sure which app is causing your iPhone to freeze. Reset All Settings resets your iPhone settings to their factory defaults, but it doesn't delete any data.
You'll have to reenter your Wi-Fi password and configure the Settings app again, but Reset All Settings can fix a frozen iPhone, and it's a lot less work than erasing and restoring your iPhone from a backup. To reset your iPhone to factory default settings, go to Settings -> General -> Reset -> Reset All Settings.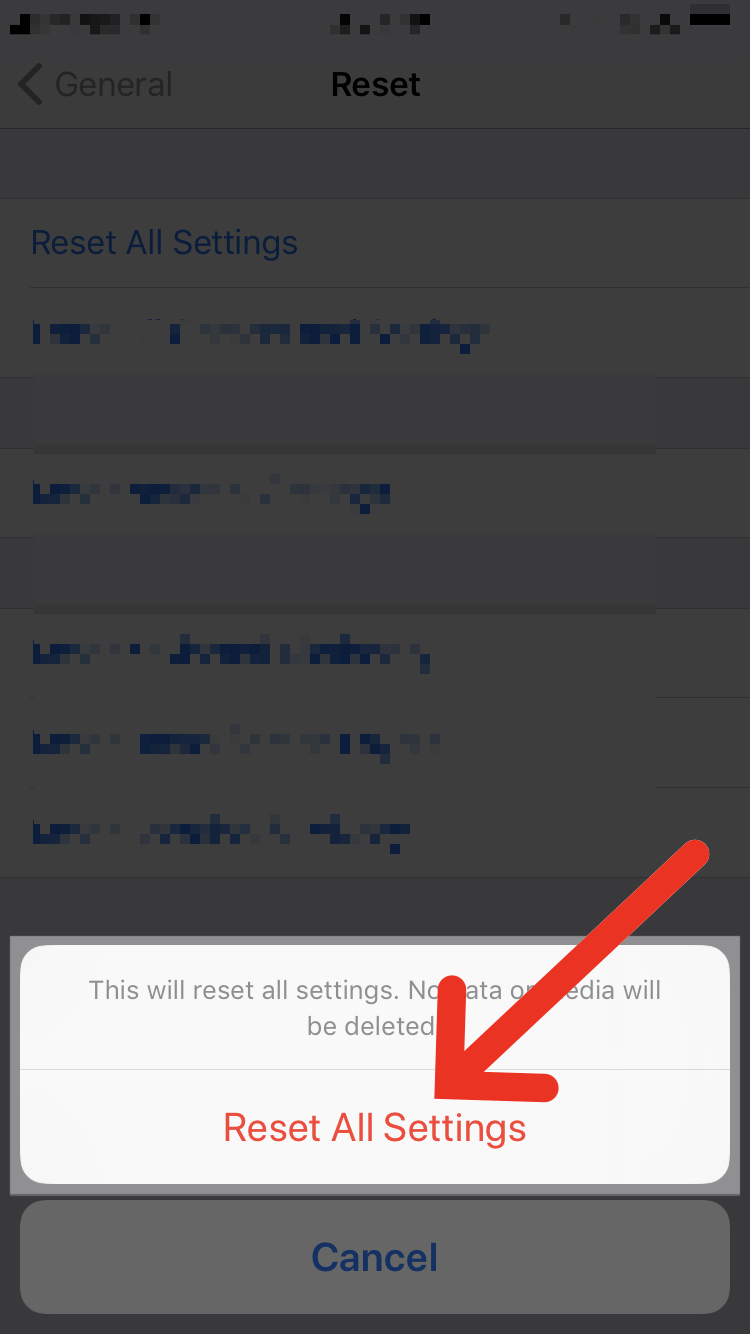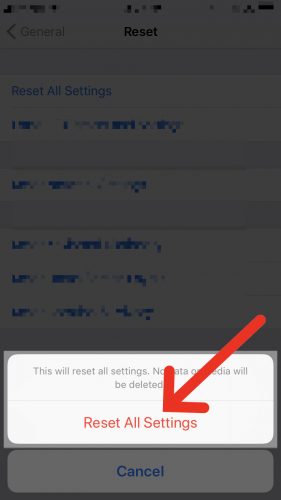 4. Stronger Measures: Fix The Frozen iPhone Problem For Good
If a hard reset didn't work, or if you've tried all the software fixes I describe above and your iPhone is still frozen, we need to hit the frozen iPhone problem with The Big Hammer, and that means we need to DFU restore your iPhone.
Connect your iPhone to your computer and open iTunes. If iTunes doesn't recognize your iPhone, try doing a hard reset while your iPhone is connected to your computer. This option is a last resort, because restoring your iPhone does delete all your data from your iPhone. If you have a backup on iCloud or iTunes, you should be able to restore your data after your iPhone reboots. If you don't, there may be nothing you can do at this point to save your data.
5. Fix The Hardware Problem
If your iPhone doesn't show up in iTunes or the restore process continually fails, a hardware problem may be causing your iPhone to freeze. Even a small amount of liquid can wreak havoc with your iPhone's battery, processor, and other internal components. The iPhone doesn't necessarily turn off if that happens: Sometimes, everything just stops.
Apple's repair services are high-quality, but they can be expensive. If you'd like to go through Apple, call ahead and make an appointment with the Genius Bar, or visit Apple's support webpage to start a mail-in repair. A less-expensive, high-quality alternative I recommend is Puls, an on-demand repair service that comes to your home or office to fix your iPhone.
iPhone: Unfrozen
We've fixed the reason why your iPhone is frozen and you've know what to do if your iPhone ever freezes again. Hopefully, you've discovered which app or service was causing the problem and you're confident it's fixed for good. I'm interested to hear what specifically caused your iPhone to freeze and how you fixed your iPhone in the comments section below. Your experience will help others fix their iPhones too.
Thanks for reading and remember to Pay It Forward,
David P.