You're seeing lines on your iPhone's screen and you're not sure why. This problem usually occurs when your iPhone's LCD cable gets disconnected from its logic board, but it could also be a software problem. In this article, I'll explain why there are lines on your iPhone screen and show you how to fix the problem for good!
Restart Your iPhone
First, let's try and rule out a minor software glitch. Restarting your iPhone will let all of its programs shut down normally, which could fix a problem causing lines to appear on your iPhone's display.
If you have an iPhone 8 or older model, press and hold the power button until slide to power off appears on the screen. On an iPhone X or newer model, simultaneously press and hold either volume button and the side button until slide to power off appears.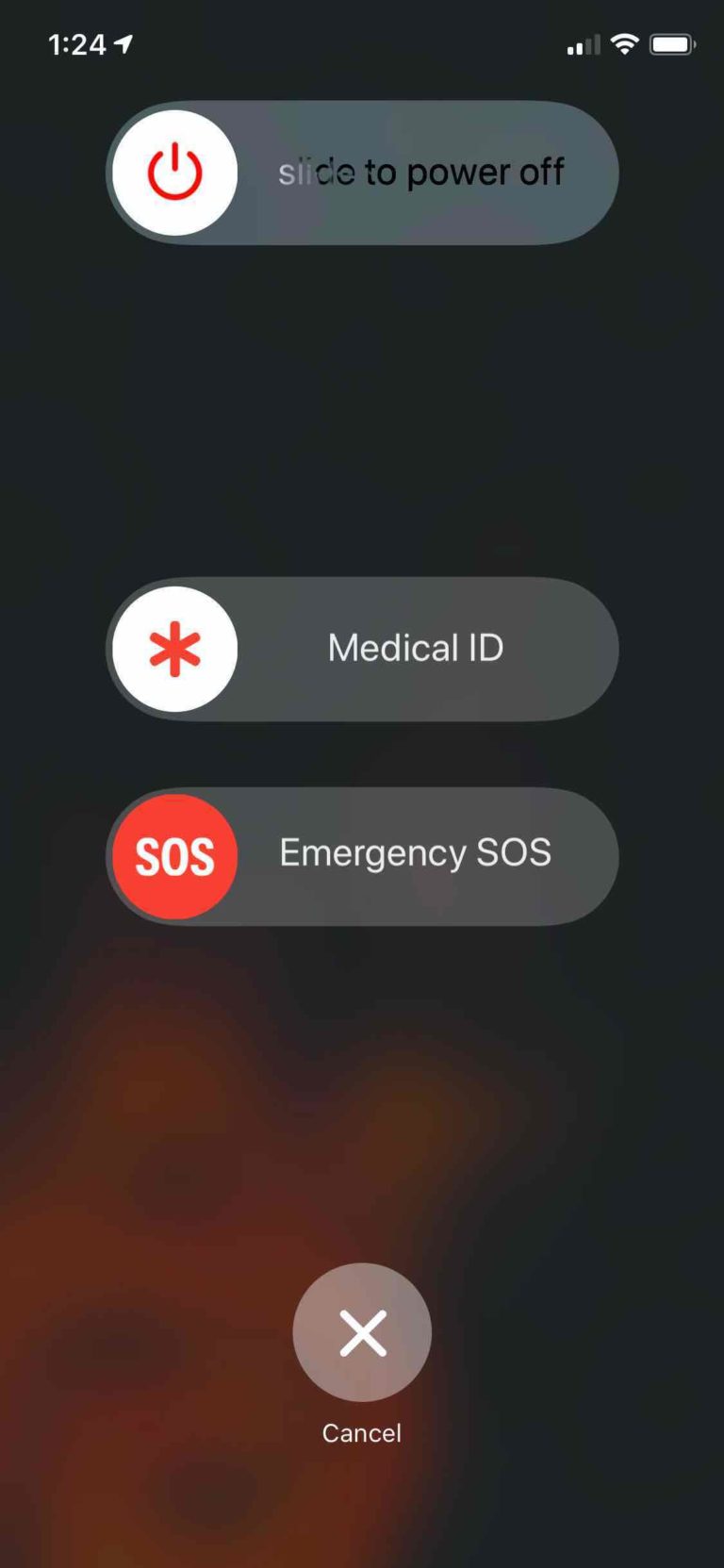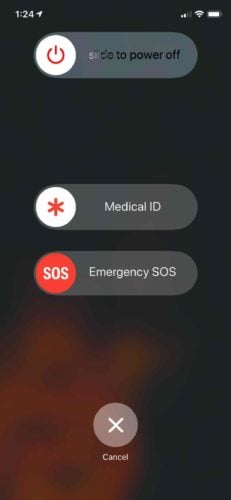 Swipe the white and red power icon from left to right to shut down your iPhone. Wait a few seconds, then press and hold the power button (iPhone 8 and earlier) or the side button (iPhone X and newer) until the Apple logo appears on the center of the display.
In some cases, the lines on your iPhone screen will be so obstructive that you can't see anything on the screen. If  the lines on your iPhone screen are completely obstructing your view, you can restart it by doing a hard reset. A hard reset abruptly turns your iPhone off and back on.
The way to hard reset an iPhone depends on which iPhone you have:
iPhone 6s and earlier models: Simultaneously press and hold down the Home button and the power button until you see the Apple logo flash onto the screen.
iPhone 7 and iPhone 7 Plus: Press and hold the volume down button and the power button simultaneously until the Apple logos appears on the center of the screen.
iPhone 8 and newer models: Quickly press and release the volume up button, then the volume down button, then press and hold the side button. When the Apple logo appears on the display, release the side button.
It can takes 25–30 seconds before the Apple logo appears, so be patient and don't give up!
Backup Your iPhone
We recommend backing up your iPhone as soon as possible if there are still lines on the screen. This may be your last chance to back up if your iPhone is seriously damaged or suffering from liquid damage.
Backing up your iPhone saves a copy of all the information on it. This includes your photos, contacts, videos, and more!
You can use iTunes or iCloud to back up your iPhone. You'll need a Lightning cable and a computer with iTunes to back up your iPhone to iTunes. If you want to backup your iPhone to iCloud, you don't need a cable or a computer, but you will need enough iCloud storage space to save the backup.
Put Your iPhone In DFU Mode
The Device Firmware Update (DFU) restore is the deepest type of iPhone restore and it's the last step we can take to rule out a software problem. This type of restore erases and reloads all the code on your iPhone, restoring it to its factory defaults.
We strongly recommend saving a backup of the information on your iPhone before putting it in DFU mode. Check out our step-by-step guide when you're ready to put your iPhone in DFU mode!
Screen Repair Options
Most of the time, lines on your iPhone screen is the result of a hardware problem. It can occur when you drop your iPhone on a hard surface, or if your iPhone gets exposed to liquids. Vertical lines on the display of your iPhone is typically an indicator that the LCD cable is no longer connected to the logic board.
Set up an appointment at your local Apple Store to meet with a technician, especially if your iPhone is covered by an AppleCare+ Protection Plan. We also recommend Puls, an on-demand repair company that can send a certified technician directly your home or office. They can be there to help you fix the vertical lines problem on your iPhone within sixty minutes!
No More Lines!
I hope this article helped you fix your iPhone or find a repair option that will help you get its screen replaced as soon as possible. Now that you know why there are lines on your iPhone screen, make sure to share this article on social media with family and friends! Leave any other questions you have for us in the comments section below.