You have a dead iPhone and you don't know what to do. It won't even charge when you plug it into a power source! In this article, I'll explain why your iPhone is dead and show you how to fix the problem for good.
Why Is My iPhone Dead?
There are a few possible reasons why your iPhone is dead:
It's out of battery and needs to be charged.
The software has crashed, making the screen black and unresponsive.
Your iPhone has a hardware problem such as an old, faulty battery.
At this point, we can't be totally sure what's responsible for your dead iPhone. However, I'd be willing to wager that your iPhone's software has crashed, or that you're dealing with a hardware problem resulting from water damage. The steps below will help you diagnose and fix the real reason why your iPhone is dead!
Charge Your iPhone
You've probably already tried this, but connect your iPhone to a charger using a Lightning cable. I recommend trying more than one charger and cable, just in case they're broken and causing the problem.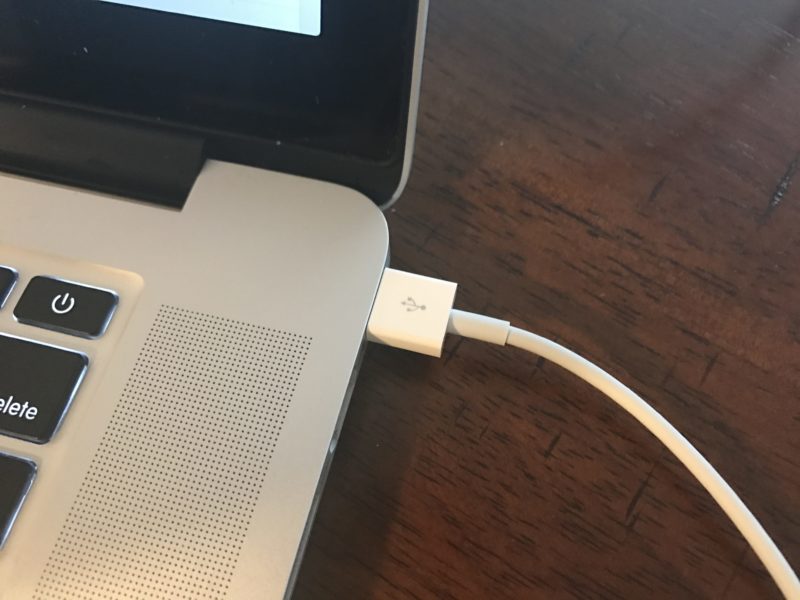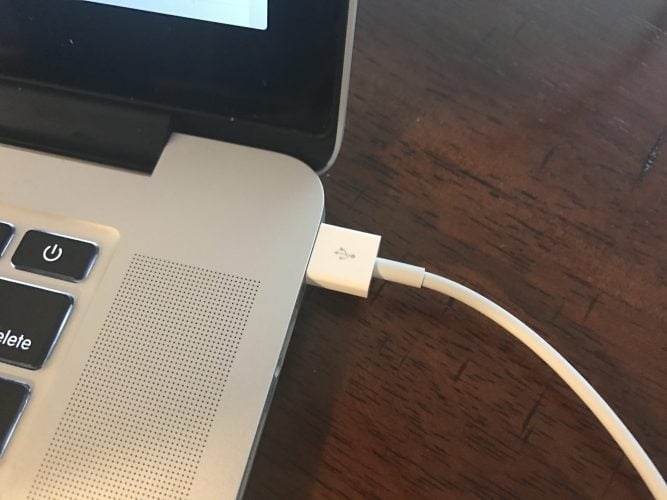 When your iPhone, charger, and Lightning cable are working normally, a low battery icon or the Apple logo will appear on the display. If your iPhone display is still completely black after plugging it into a charger, move onto the next step!
Hard Reset Your iPhone
A lot of the time, your iPhone appears dead because its software has crashed and made the display completely black. A hard reset will force your iPhone to abruptly turn off and back on, which will usually fix a black or frozen iPhone display.
The way to hard reset your iPhone varies depending on which model you have:
iPhone SE or older: Simultaneously press and hold the power button and the Home button. Release both buttons when the Apple logo appears on the screen. Your iPhone will turn back on shortly after.
iPhone 7: Press and hold the volume down button and the power button at the same time until the Apple logo appears on the screen.
iPhone 8 or newer: Press and release the volume up button, then press and release the volume down button, then press and hold the side button. Let go of the side button when the Apple logo appears on the display.
If the hard reset revived your dead iPhone, it was never really dead to begin with! The software on your iPhone crashed and made your iPhone screen black.
Even though your iPhone is working normally again, we still haven't fixed the root cause of the problem. There's still an underlying software problem that made your iPhone appear dead in the first place. Follow the next two troubleshooting steps in this article to fix your iPhone's software problem!
If A Hard Reset Didn't Fix Your iPhone…
We still can't rule out the possibility of a software issue even if a hard reset didn't fix your iPhone. The next two steps in this article will help you backup your iPhone and put it into DFU mode.
Backup Your iPhone
You'll want to save a backup as soon as possible if the hard reset fixed your dead iPhone. If there is a more significant software problem causing issues on your iPhone, this may be your last chance to back it up.
Even if a hard reset didn't fix your iPhone, you still may be able to back it up using iTunes.
First, plug your iPhone into a computer running iTunes. Open iTunes and click on the iPhone icon near the upper left-hand corner of the application. Click the circle next to This Computer, then click Back Up Now.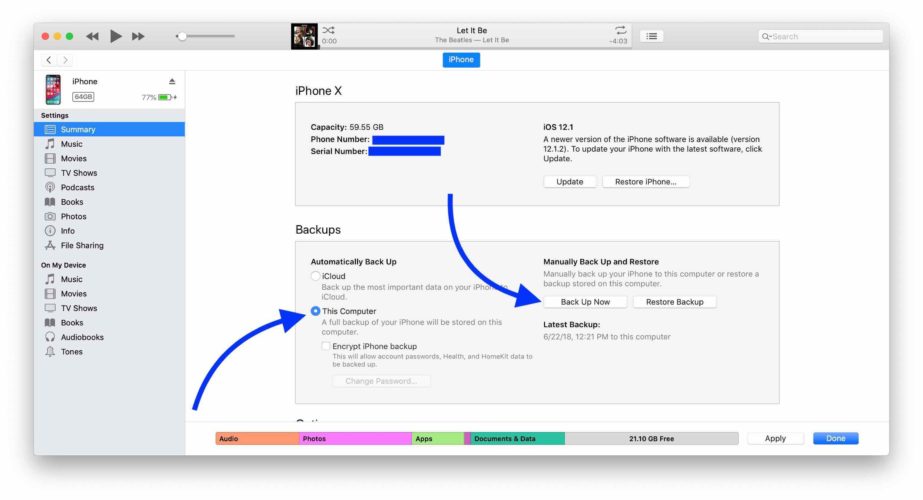 If your iPhone isn't showing up in iTunes, you won't be able to back it up or put it in DFU mode. Move onto the repair section of this article to learn what the next steps are.
Put Your iPhone In DFU Mode
When you put your iPhone in DFU mode and restore, all of its code gets erased and reloaded. A DFU restore is the deepest type of iPhone restore, and it's the last step you can take to completely rule out a software problem. Check out our step-by-step guide to learn how to put your iPhone in DFU mode!
iPhone Repair Options
If your iPhone is still dead, it's time to start exploring your repair options. A lot of the time, water damage can leave you with a dead iPhone. Although it's less likely, your iPhone's battery might be damaged or completely dead.
My first recommendation would be to set up an appointment at your Apple Store, especially if your iPhone is covered by AppleCare+. Apple also has an excellent mail-in service if you don't live near an Apple Store.
We also recommend Puls, an on-demand repair company that can replace batteries and sometimes fix water damage.
Your iPhone Is Alive & Well!
You've revived your dead iPhone and it's working normally again! Next your iPhone is dead, you'll know how to fix the problem. Leave any other questions you have in the comments section down below.
Thanks for reading,
David L.