One AirTag feature Apple highlighted in their AirTags press release is Precision Finding. Precision Finding makes locating AirTags easier than ever, but there is still some mystery about what it is and how it works. In this article, I'll tell you everything you need to know about Precision Finding on AirTags.
What Is Precision Finding?
Precision Finding is a new feature in the Find My app that can help you locate lost items attached to AirTags. When Precision Finding is turned on, and the AirTag is within range, your iPhone displays a bright arrow indicating the exact direction and distance of the lost item.
Precision Finding is especially helpful for situations where an AirTag is obstructed from view, such as when it's wedged between cushions, or caught beneath a piece of furniture. Precision Finding is so exact, it can pick up your iPhone's distance from an AirTag down to one tenth of a foot.
How Does Precision Finding Work?
Precision Finding is made possible by Apple's U1 Ultra Wideband chip. Apple released this chip with the iPhone 11. It's designed to make it easier than ever for Apple products to locate each other in space.
For this reason, only a handful of products compatible with the Find My ecosystem can use Precision Finding. Only iPhone 11, iPhone 12, and iPhone 13 models currently come equipped with the U1 chip. If you connect your AirTag to an iPad, iPod, or earlier iPhone, you cannot use Precision Finding.
This doesn't mean you can't use an AirTag at all. As long as your device runs iOS 14.5 (or iPadOS 14.5) or later, you can still connect to and locate AirTags using the Find My app.
How Do I Use Precision Finding?
If you have an iPhone 11 or newer, and you would like to use Precision Finding, you'll first need to set up your AirTag. Check out our article all about what to do when your AirTag won't work for some tips!
Once your AirTag is connected to your iPhone, open Find My and tap Items. If you have multiple AirTags set up with your iPhone, select the one you would like to find. Next, tap Find.
Move around and follow the prompts on your iPhone until it senses your AirTag. Once your iPhone picks up your AirTag's signal, it will display how far away and in what direction your AirTag is. Follow your iPhone's instructions until you find the AirTag, then tap the X to return to the Find My page.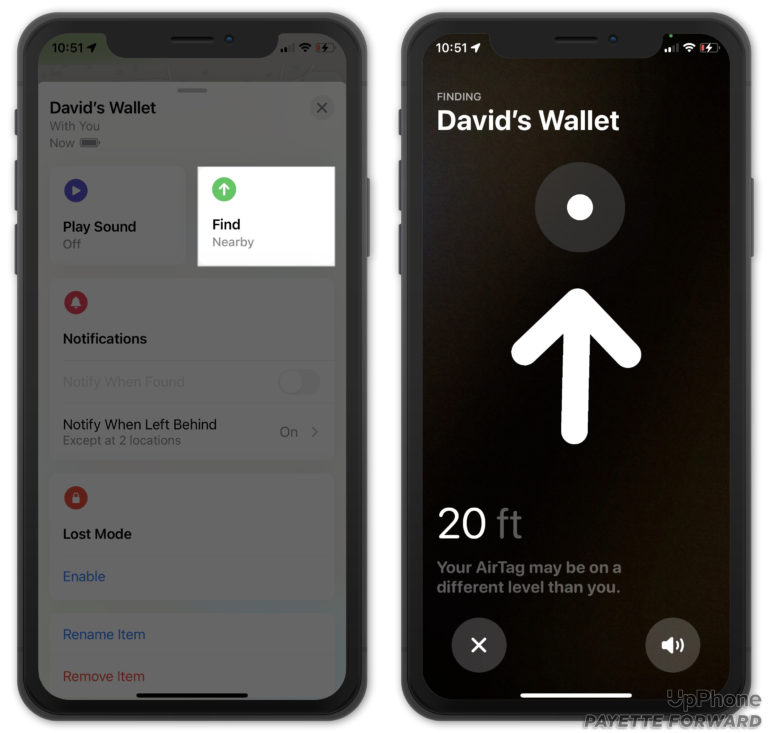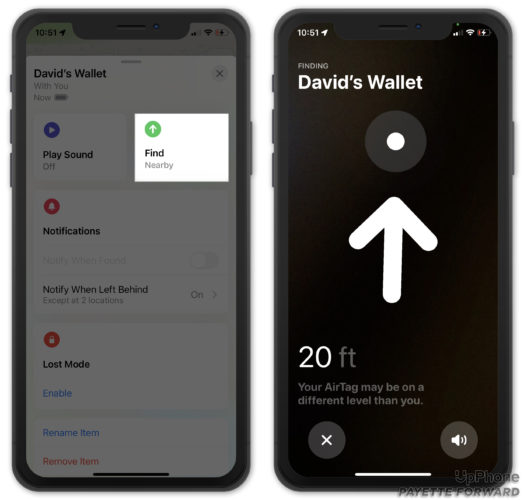 Precision Finding Isn't Working On My iPhone!
The first thing to do when Precision Finding isn't working on your iPhone is to open Settings and tap Privacy -> Location Services. Make sure the switch next to Location Services at the top of the screen is on.
Then, scroll down and tap Find My. Finally, turn on the switch next to Precise Location. If the switch is off, Precise Location won't work!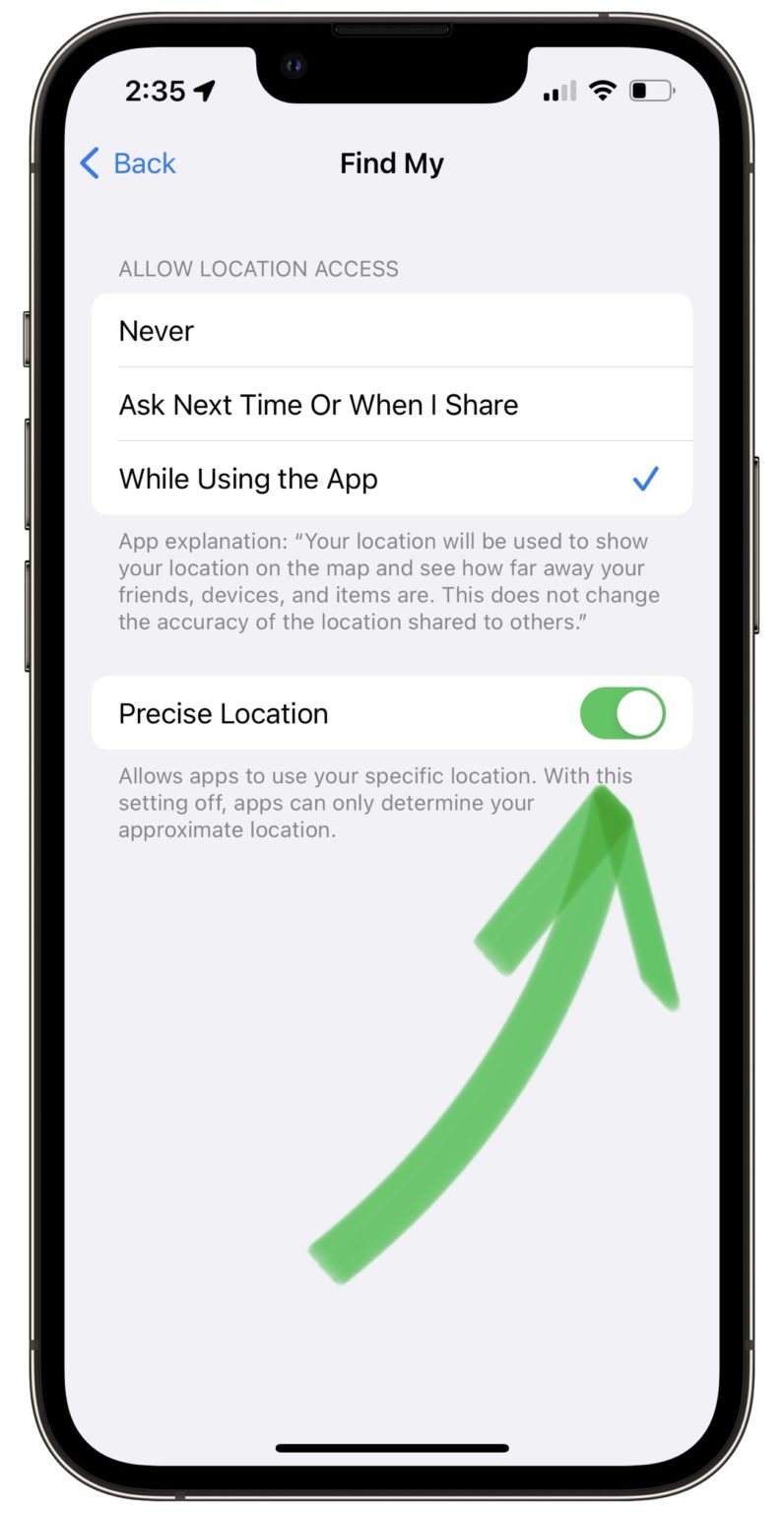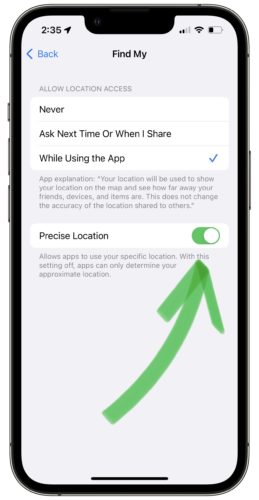 Precision Finding, Precisely Explained
Precision Finding is just one of the many helpful features that come with AirTags. As long as you have an up-to-date iPhone, you should be all set to find your AirTags anywhere. Please feel free to share this article with your friends so they can learn all about Precision Finding as well!